India squatters: At least 24 killed in Mathura eviction drive (Update)
-
, AGRA
Jun 3, 2016-
At least 24 people have been killed and 40 others injured during clashes between the police and squatters in the northern Indian town of Mathura.
Clashes broke out on Thursday when police tried to evict the members of a religious sect who had been occupying a park illegally for two years.
Two senior police officers are among those killed.
Akhilesh Yadav, the chief minister of Uttar Pradesh state, has ordered an inquiry into the violence.
The state's top police officer, Daljit Chaudhary, told the AFP news agency that about 3,000 people had gathered to prevent the police from retaking the park from the protesters.
He said his colleagues retaliated after some of the protesters fired at them.
Mr Chaudhary added that some people died in police firing, but at least 11 were killed in a blaze caused by cooking gas cylinders.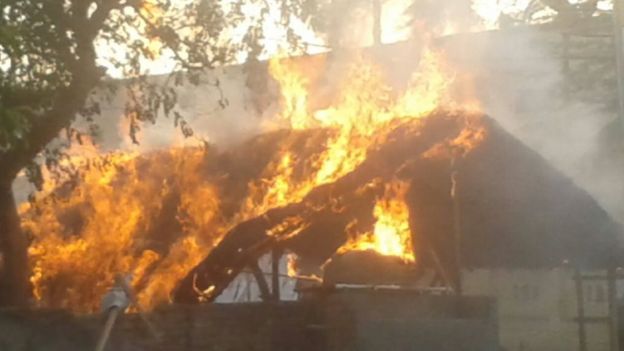 More than 300 people have been arrested and the situation is under control. Police have recovered a large number of firearms from the park, he said.
The protesters, who earlier followed a religious guru, recently started calling themselves "revolutionaries" and have called for changes to India's constitution.
They want the authorities to abolish the post of prime minister and president and for 40 litres of petrol to be sold for 1 rupee (1 pence).
Published: 03-06-2016 11:39
› Bbc
Next Story