UK election 2017: Exit poll projects PM May to win snap election but lose parliamentary majority
Oppn Labour Party leader calls for PM May to stand down
-
, Kathmandu
Jun 9, 2017-A shock exit poll of the United Kingdom general elections published on Friday as the voting closed on late Thursday projected British Prime Minister Theresa May to win the snap election but lose her parliamentary majority plunging the country into uncertainty and cast doubt on who will govern as Brexit talks loom.
According to AFP, the joint exit poll published by Sky, the BBC and ITV projected May's party could fall from 330 to 318 seats, short of an overall majority in the 650-seat House of Commons and the main opposition Labour party, led by leftist Jeremy Corbyn, was on course to increase its number of seats from 229 to 267.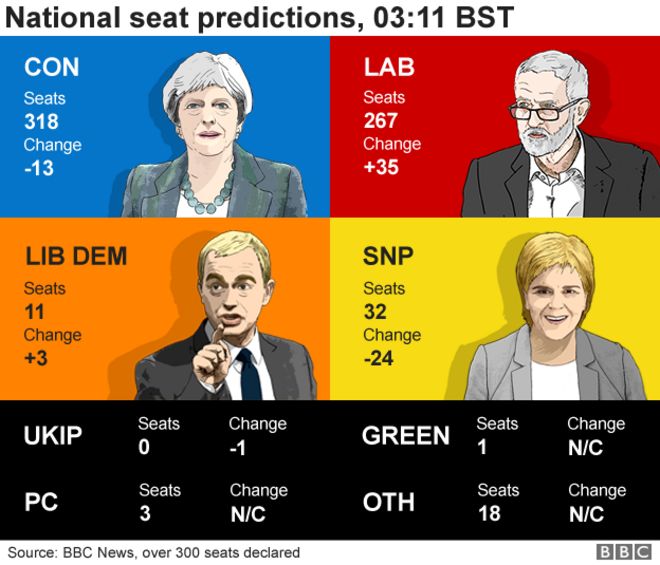 Meanwhile, Reuters reported that British Labour leader Corbyn said it was time for Prime Minister Theresa May to stand down after election results indicated she had lost votes, support and the confidence of voters.
"This election was called in order for the prime minister to gain a large majority in order for her to assert her authority," reported Reuters quoting Corbyn, "If there is a message from tonight's results, it's this: the Prime Minister called this election because she wanted a mandate. Well the mandate she's got is lost Conservative seats, lost votes, lost support and lost confidence."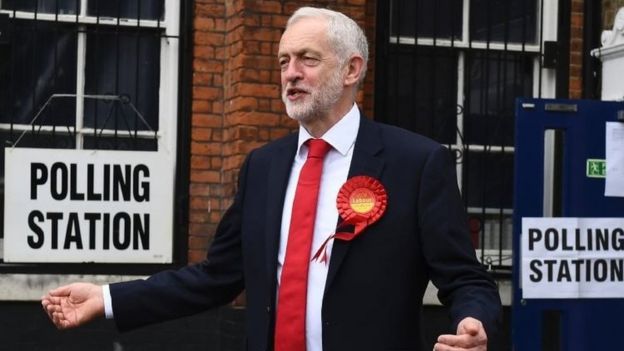 Amid fears that the Conservative leader will be unable to form a government and could even be forced out of office the pound fell nearly two percent against the dollar from the level a day ago at $1.2719, as investors questioned who was now going to control the Brexit process, reported AFP.
Likewise, early results suggest the UK Independence Party (UKIP), which won 12.5 percent of the vote two years ago could be almost wiped out. UKIP was a driving force behind the Brexit vote
Meanwhile the pro-European Liberal Democrats, who have campaigned for a second EU referendum, were projected to increase their number of seats from nine to 14, according to AFP reports-- and in Scotland, where First Minister Nicola Sturgeon has called for independence to avoid a hard break with the EU, her Scottish National Party was tipped to lose up to 20 of its 54 seats.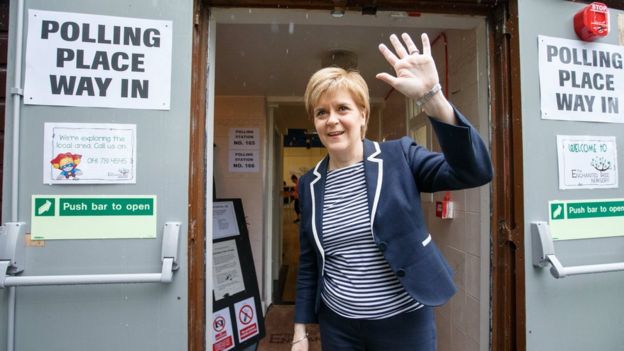 May, who took over after last year's Brexit referendum, began the formal two-year process of leaving the EU on March 29. Days later she called the election, urging voters to give her a stronger mandate to take Britain out of Europe's single market in order to control immigration.
Published: 09-06-2017 09:29
Next Story