In pictures: Oath taking ceremony of Provincial Assembly members
-
, POKHARA
Jan 21, 2018-
Here are the photos of oath taking ceremony of provincial assembly members in all the seven provinces.
Province 1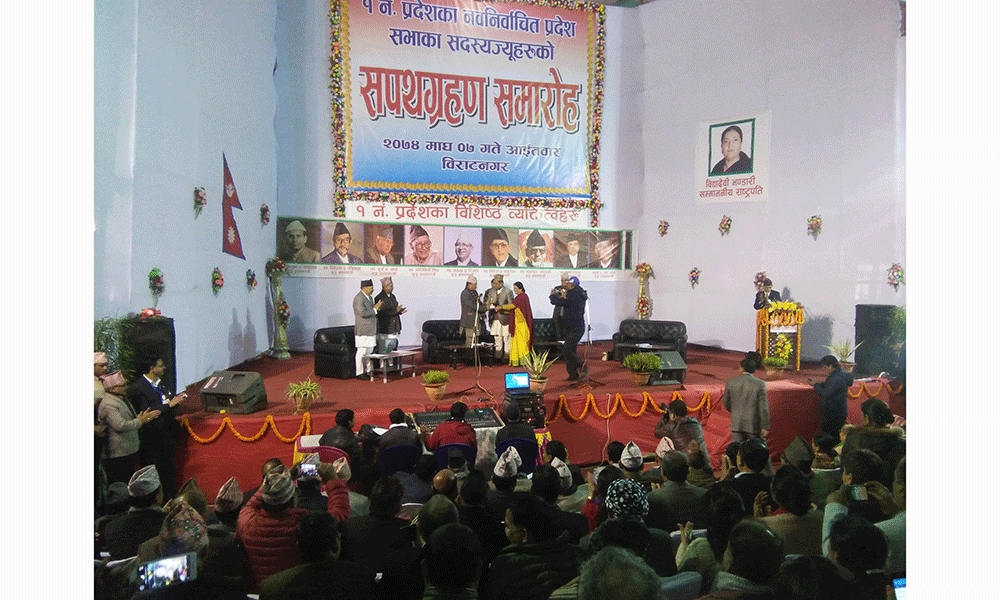 Province 2
Members in this province took oath in four languages: Maithili, Bhojpuri, Nepali and Hindi. Forty-seven members took oath in Maithili, 25 in Bhojpuri, 24 in Nepali and 11 in Hindi languages.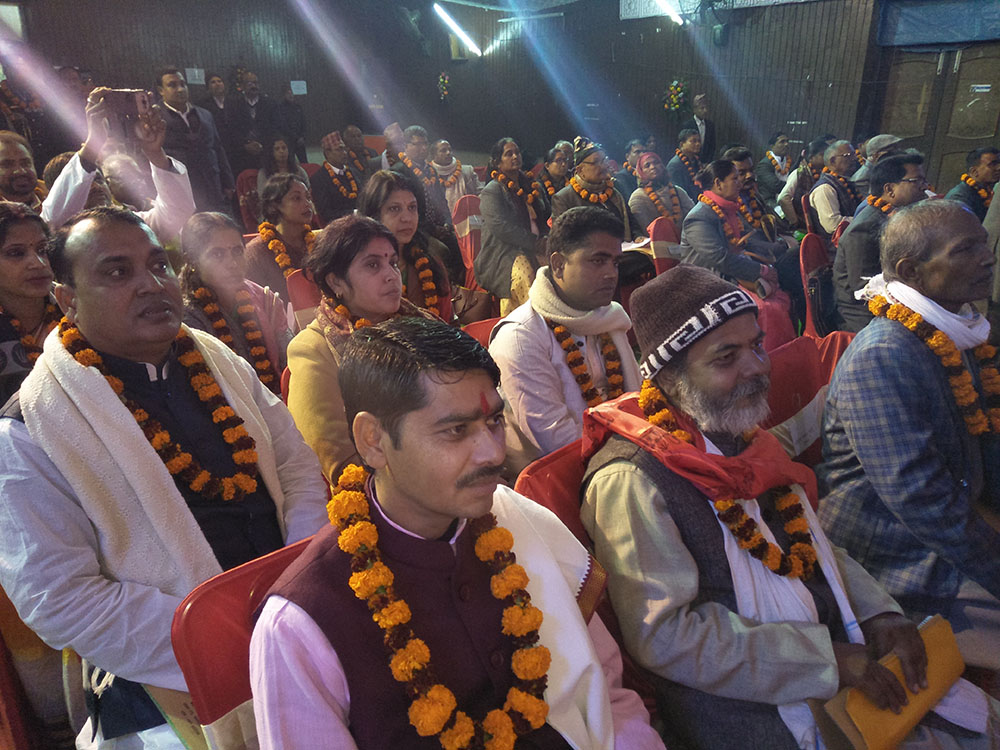 Province 3
Provincial chief Anuradha Koirala administered oath to senior-most member Dormani Poudel, who then administered oath to 99 members.
Province 4
(Photos by: Lal Prasad Sharma)
Provincial Assembly members of Province 4 took the oath of office and secrecy on Sunday.
Province 4 Chief Baburam Kunwar administered the oath to senior-most Provincial Assembly member Janak Lal Shrestha who then administered the oath to other House members at Nadipur-based Provincial Assembly hall (Municipal Development Training Centre hall).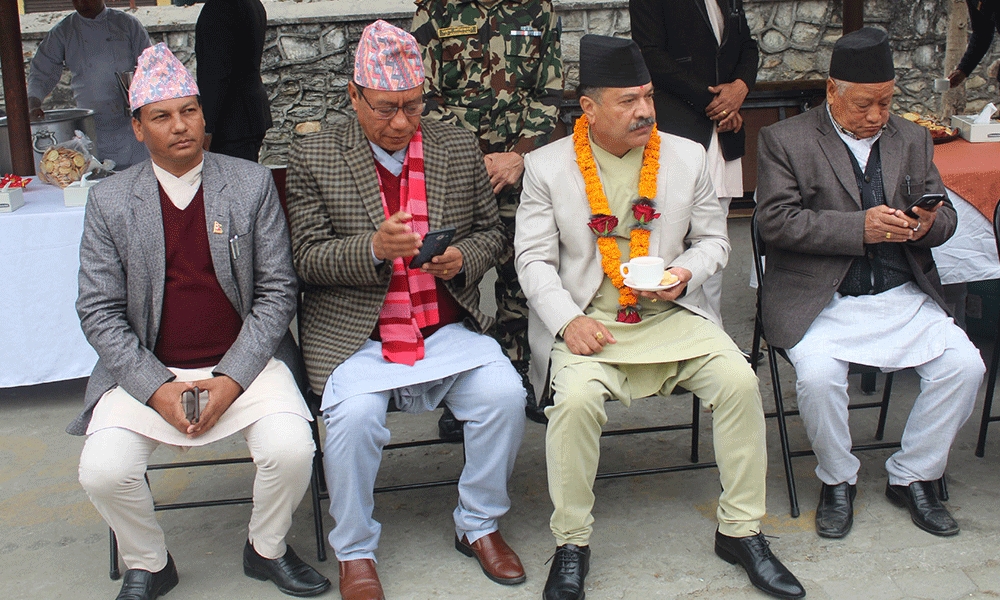 Provincial Assembly member Shrestha will look after the House proceedings until the election of House Speaker and Deputy Speaker.
According to Kaski district Chief District Officer Taranath Adhikari, 58 House members—36 elected under first-past-the-post and 24 members elected under Proportional Representation category—were present during the swearing in ceremony.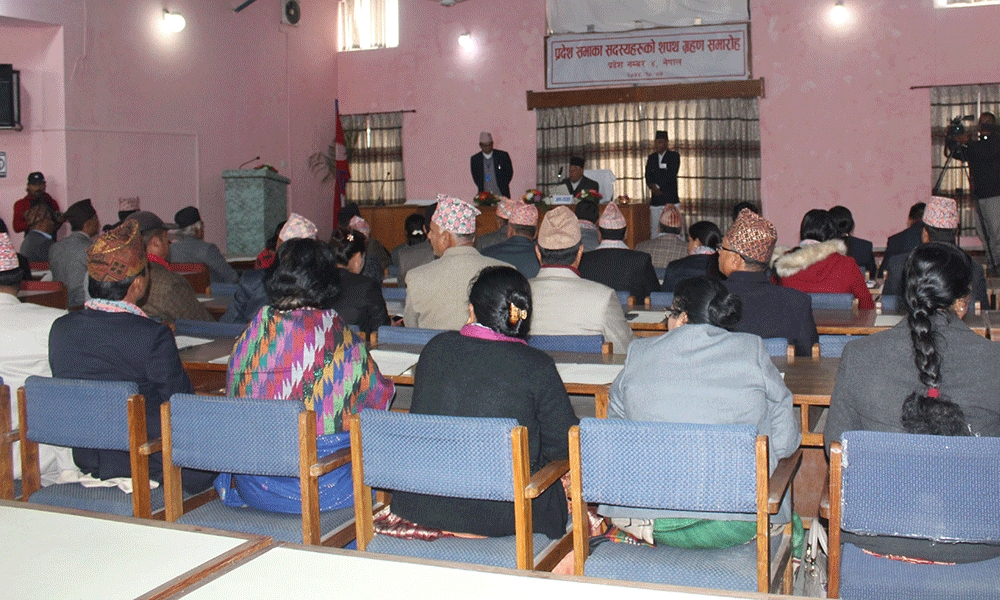 Meanwhile, Manang Province B Provincial Assembly member Rajiv Gurung (Deepak Manange) remained absent in the ceremony owing to the Supreme Court verdict that upheld the verdict handed down by the Patan Appellate Court in 2013, overturning the ruling of the Kathmandu District Court in the case.
The Patan Appellate Court had ordered five years jail sentence to Manange in an attempted murder case that took place 13 years ago in the Capital in which Manange and his men had attacked the rival gang leader Milan Gurung aka Chakre and his lackeys.
Likewise, Tanahun Province 1 'A' member Ram Bahadur Gurung was also absent in the swearing in ceremony as he is on a visit outside Nepal.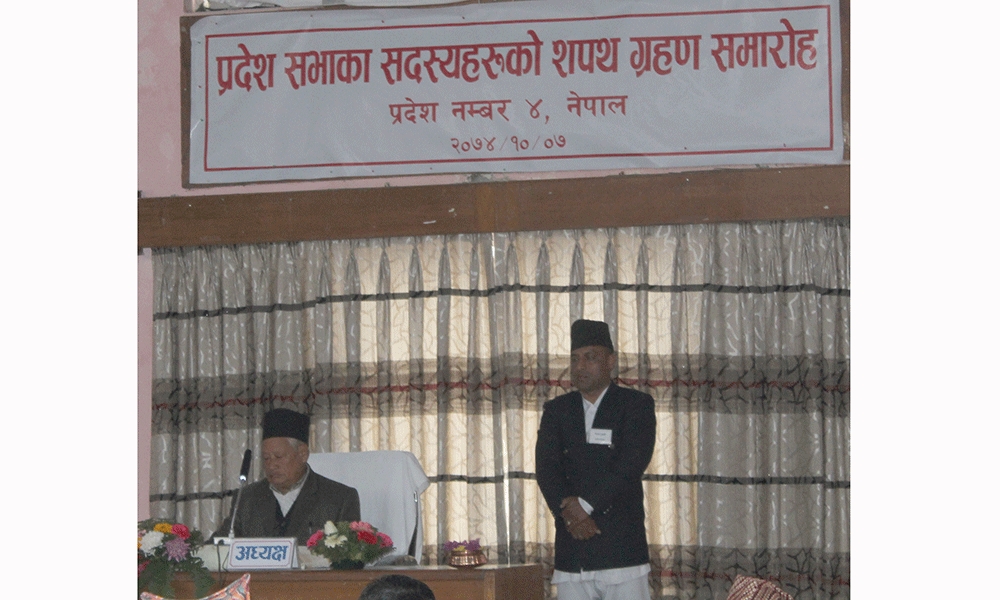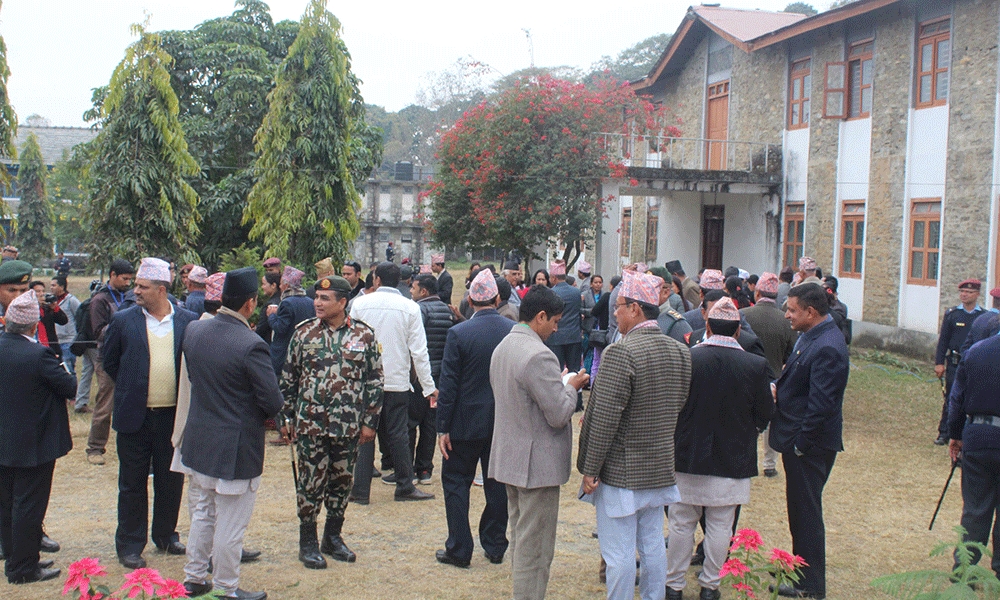 Province 5
Some photos of oath ceremony by Province 5 members. (Photos by: Amrita Anmol)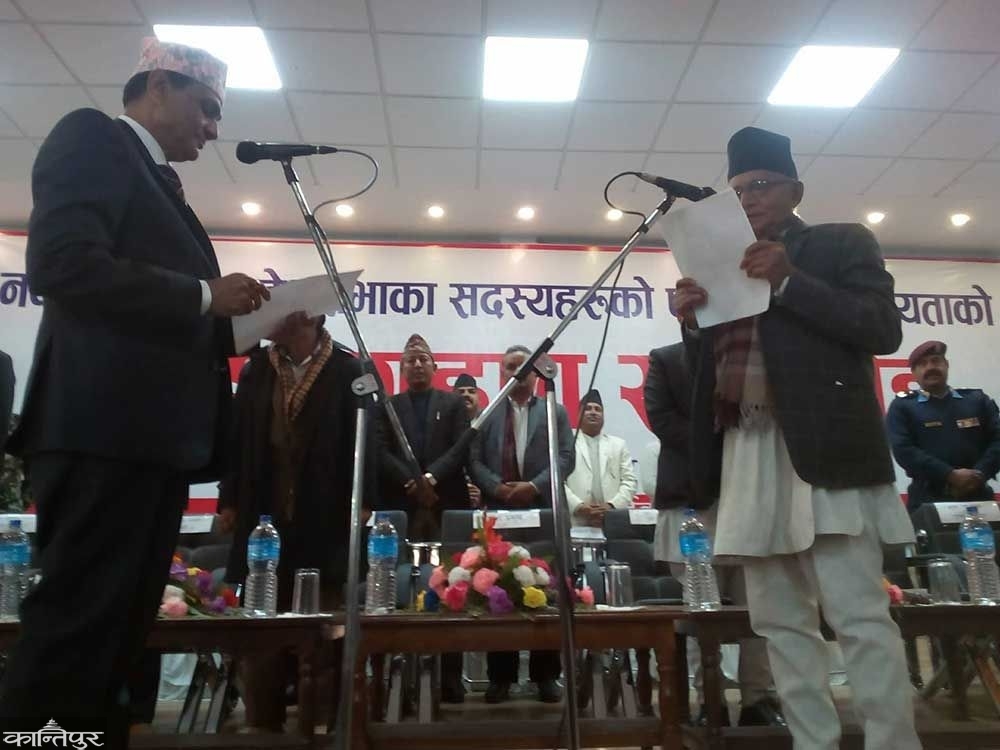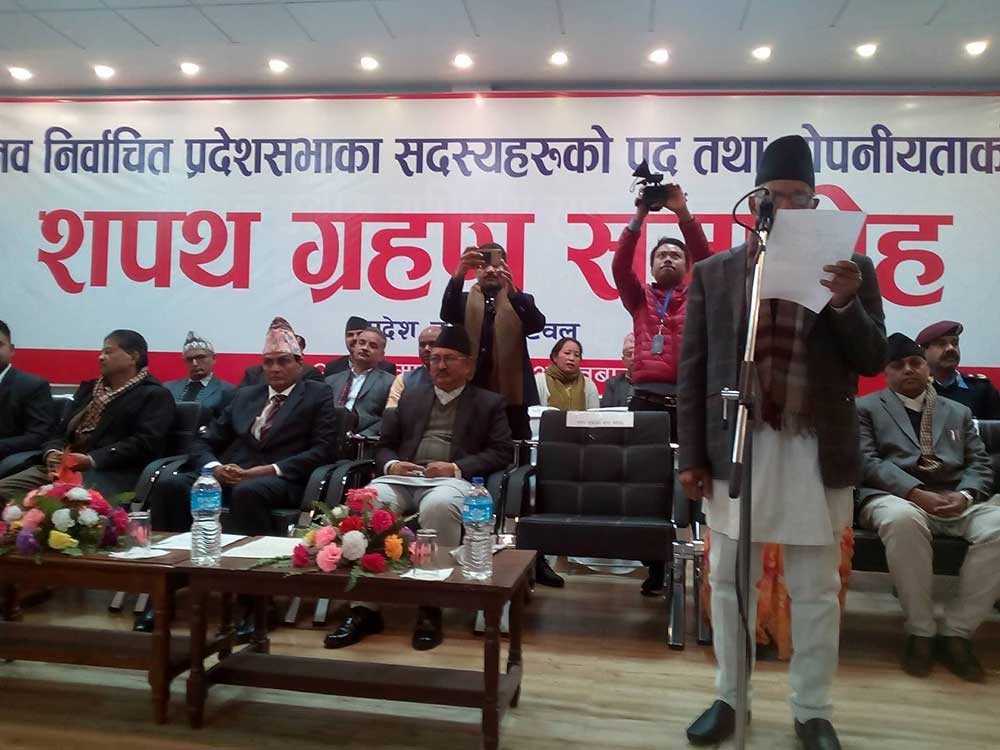 Senior-most member Baldev Sharma Pokharel administered the oath to 86 House members.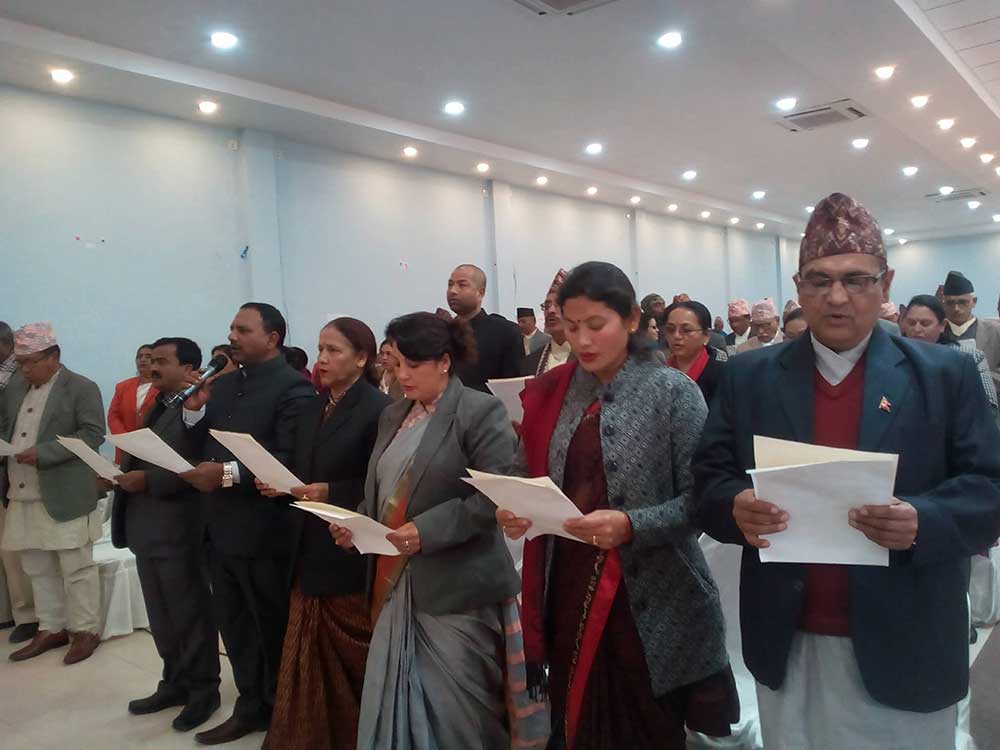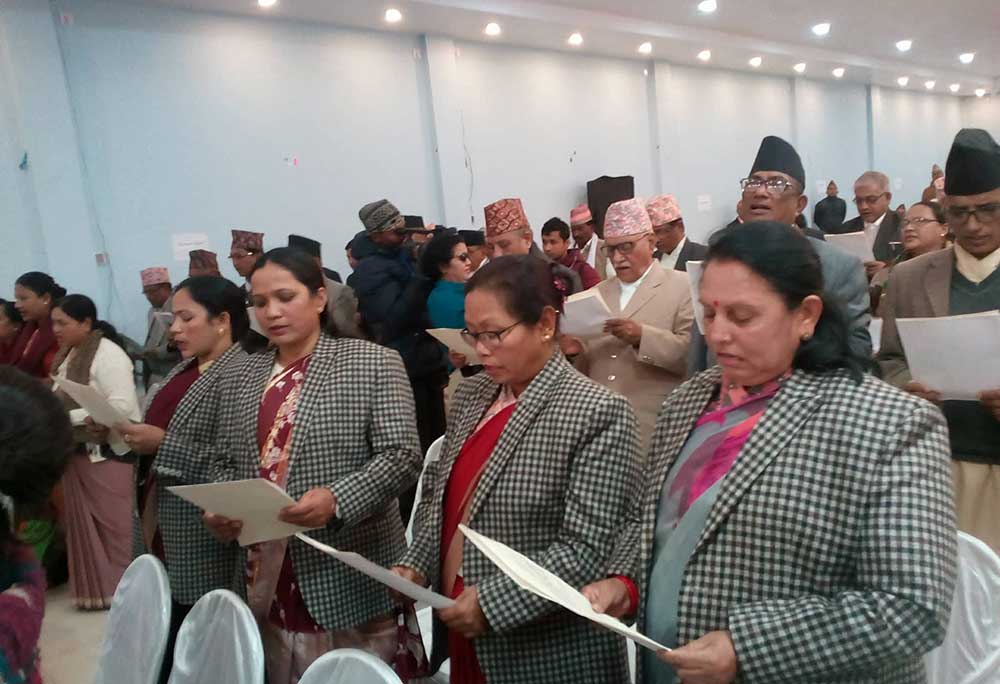 Published: 21-01-2018 12:44