Madhav Narayan festival concludes (In photos)
-
, Kathmandu
Jan 31, 2018-
Photos by: Elite Joshi
The month-long Shree Swasthani Brata and the Shree Madhav Narayan festival concluded on Wednesday, the full-moon day in the lunar month of Magh.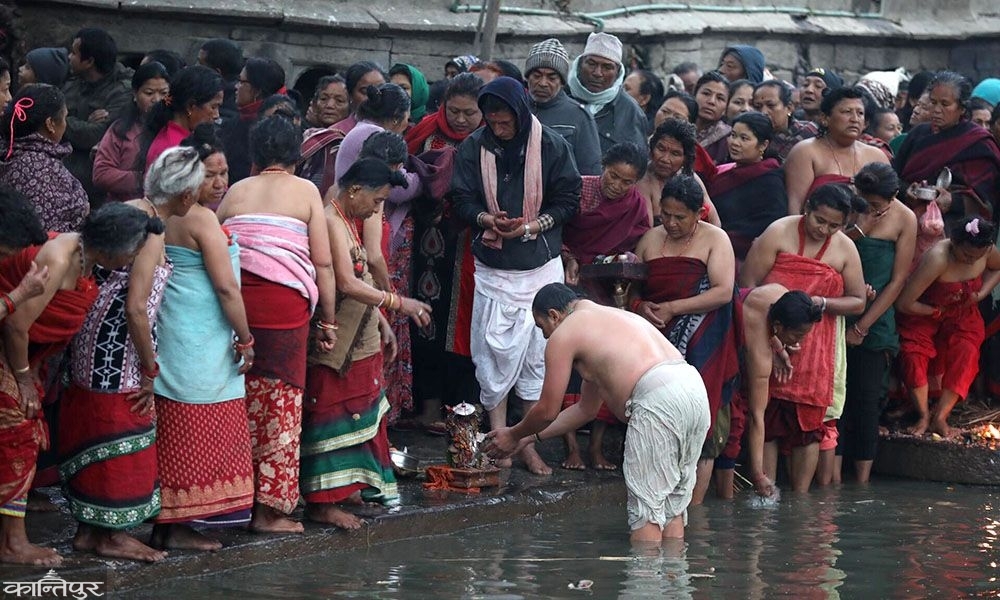 Madhav Narayan Festival and Swasthani Brata Katha is a month long festival dedicated to God Madhav Narayan and Goddess Swasthani.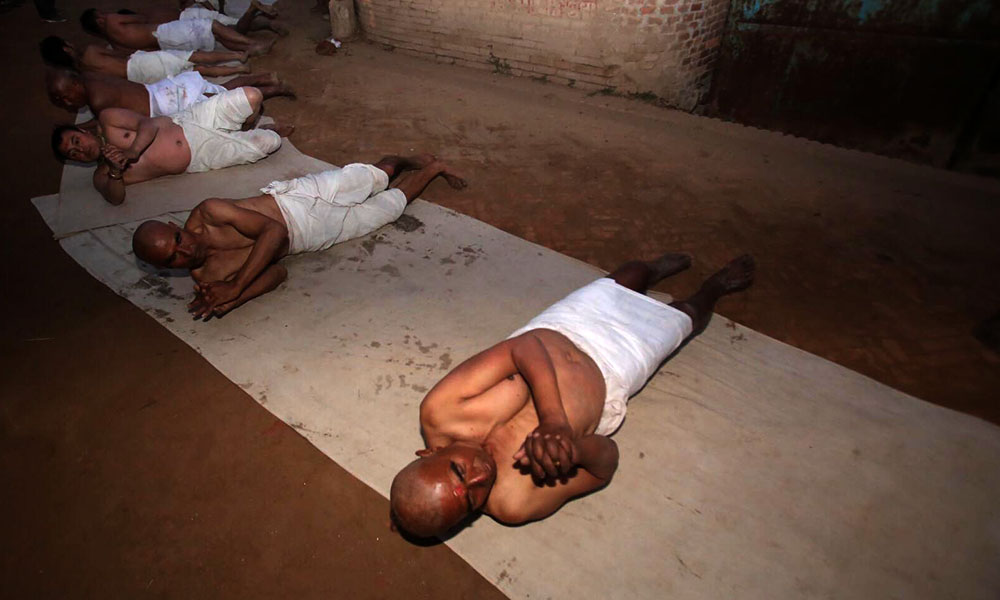 During the Shree Swasthani that begins every year on the full-moon day of Poush, the ninth month in the Nepali calendar, the tale of the Hindu Goddess Swasthani and Madhav Narayan (Shiva) is recited each evening by householders to the gathered family members with established rituals throughout the month.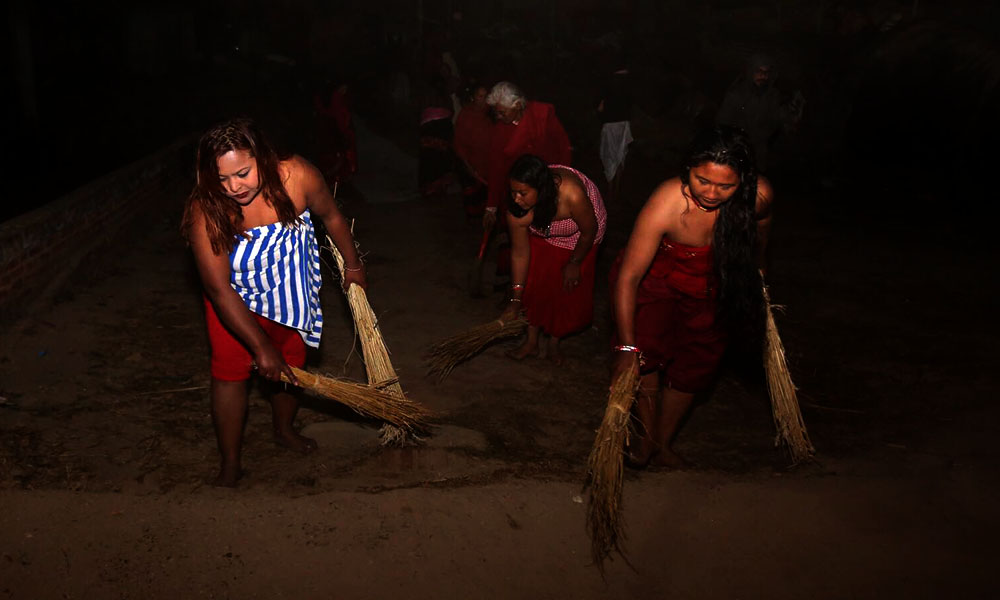 Considered as auspicious, especially for married women to pray for the prosperous lives of their spouses, the religious Hindu festival is devoted to the Goddess Shree Swasthani. Unmarried girls also observe the month-long fast with the hope of being blessed with suitable life partner.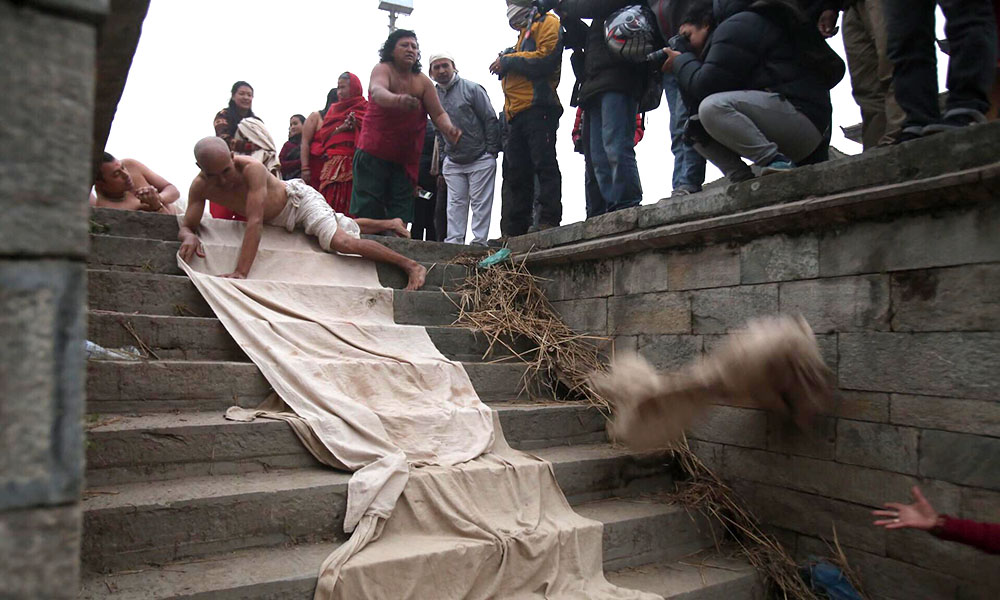 Nepali Hindu devotees roll on the ground before taking a holy bath in the Hanumante river on the final day of the month long Madhav Narayan fasting festival, in Bhaktapur, on the outskirts of Kathmandu.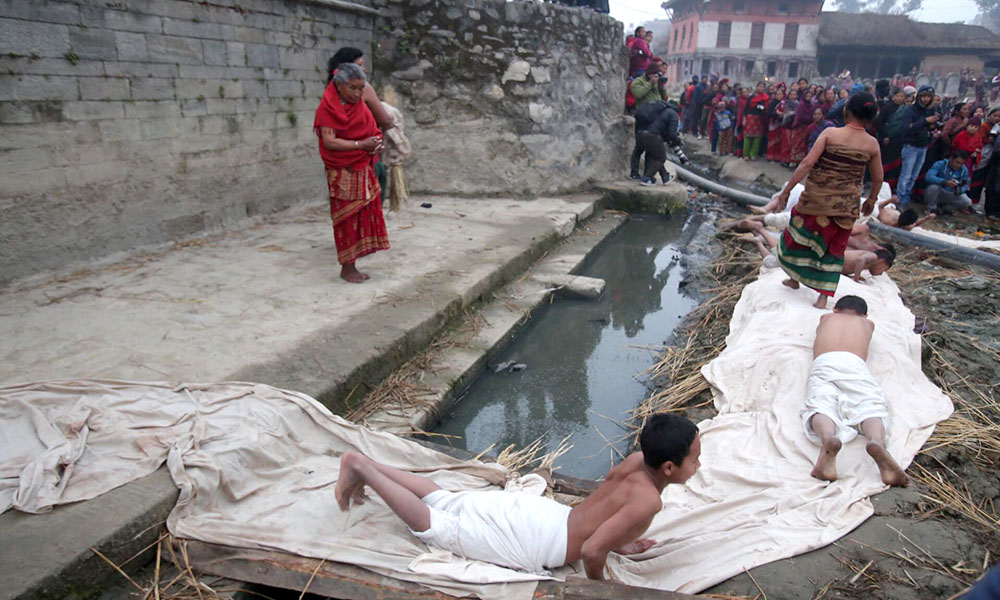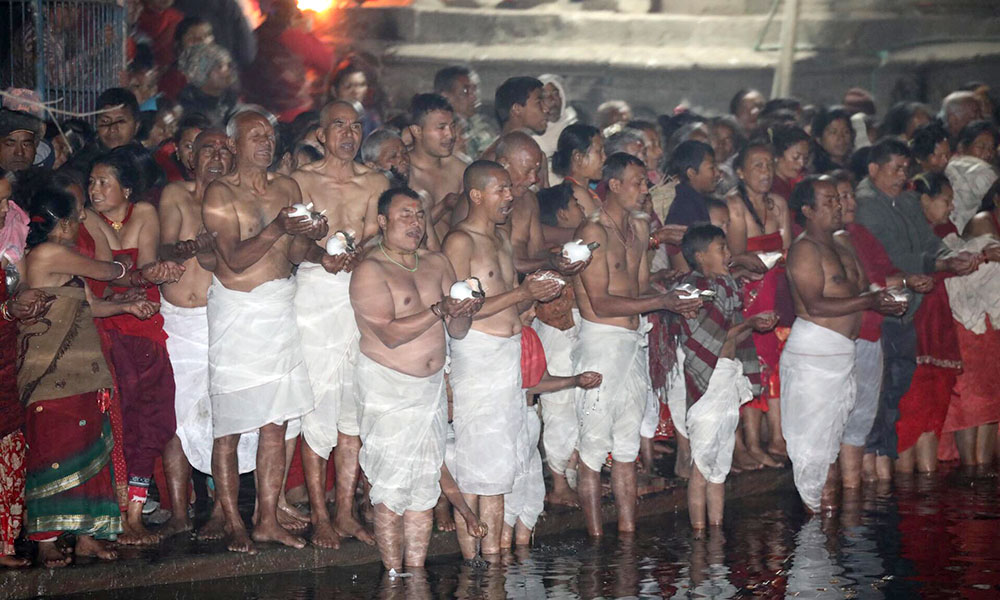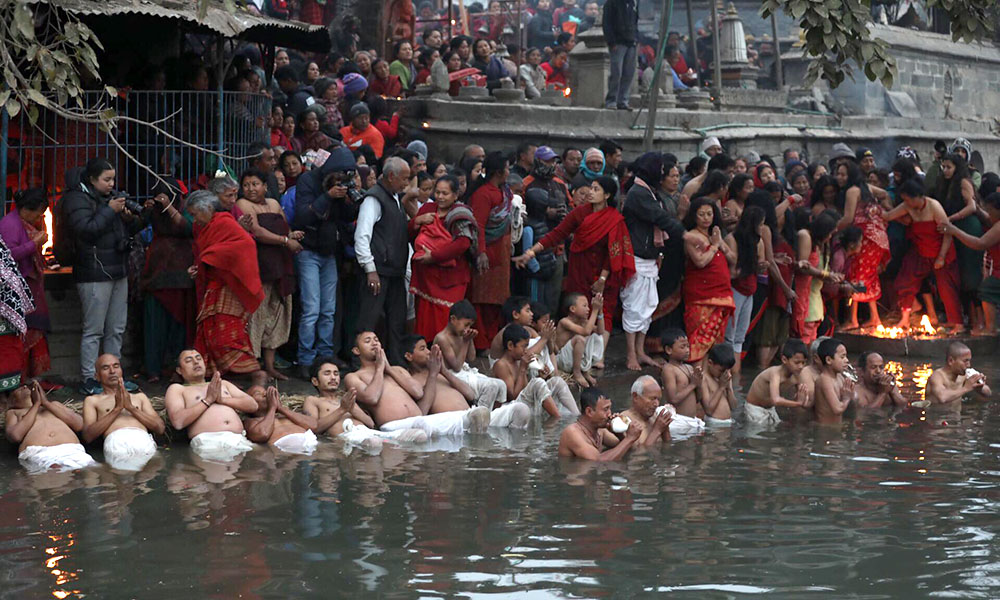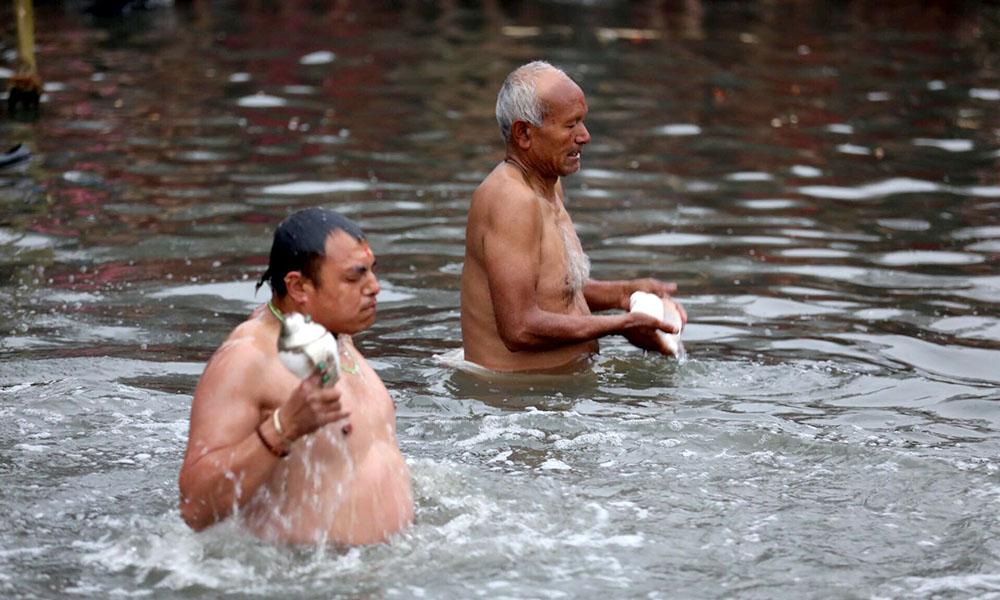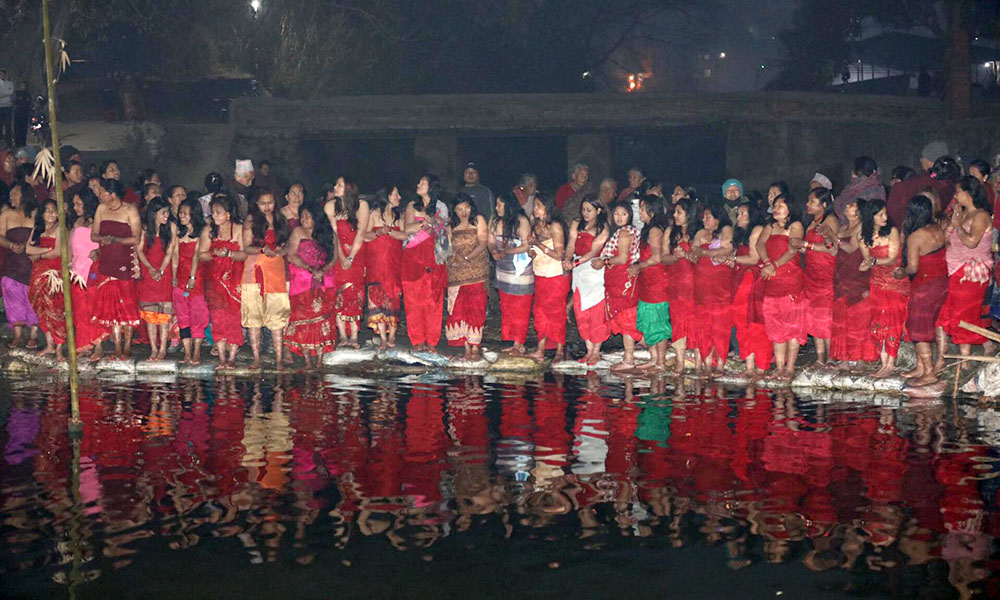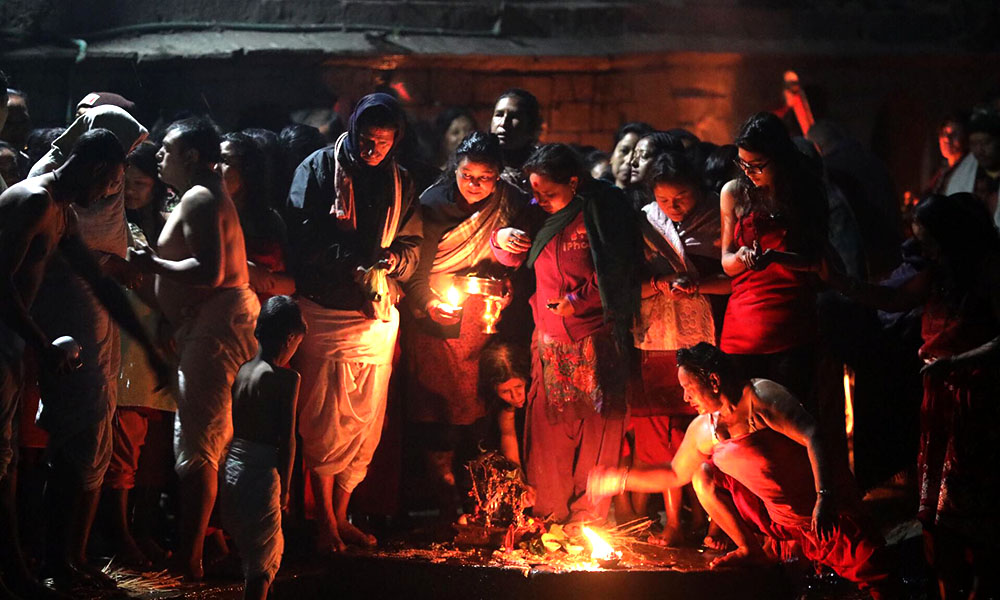 Published: 31-01-2018 13:11
Next Story