Voting for National Assembly begins (With photos)
-
, Kathmandu
Feb 7, 2018-
The election for the National Assembly has begun in six provinces with 52 candidates vying for 32 seats. Voting will take place between 10am and 3pm on Wednesday.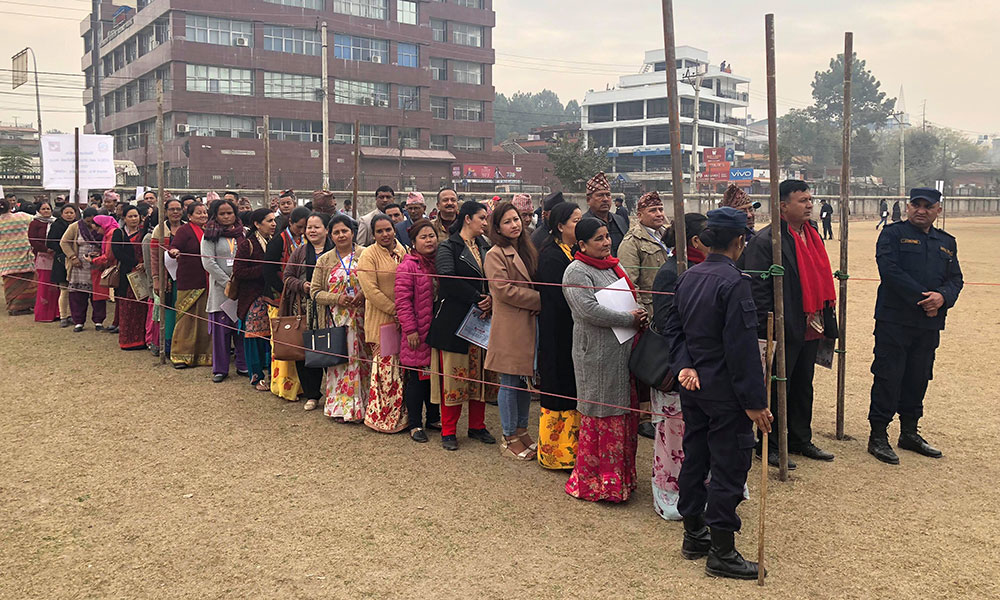 Voting will be conducted in Province 1, 3, 4, 5, 6 and 7. Voting was not required in Province 2 where all eight candidates have been elected unopposed.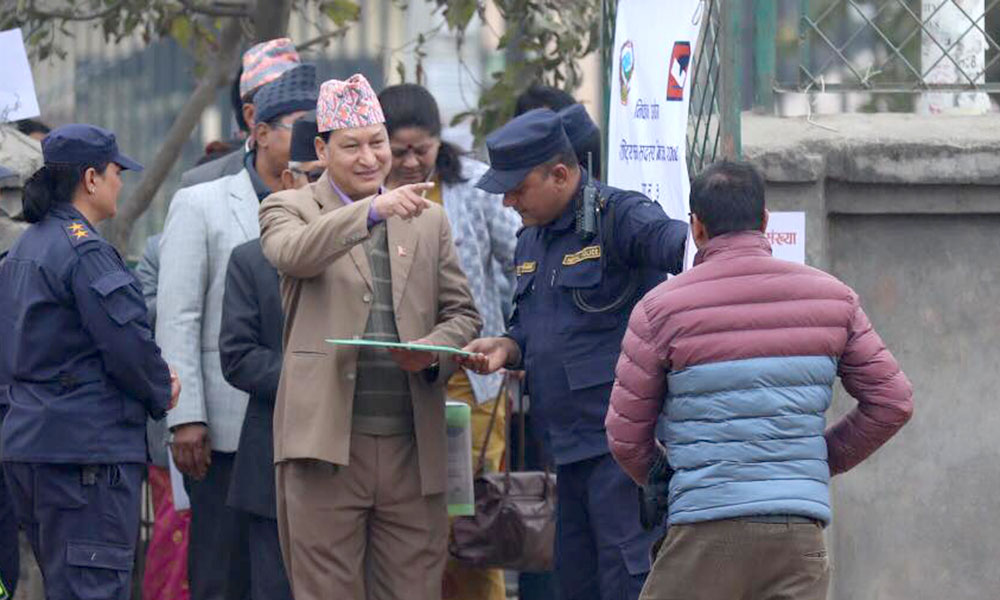 In the 59-member NA, elections are held for 56 seats while the remaining three are appointed by the President on the recommendation of the government. Eight each are elected from one province—three from women's quota, one from Dalits, one from disabled or monitory communities and three others from the open category.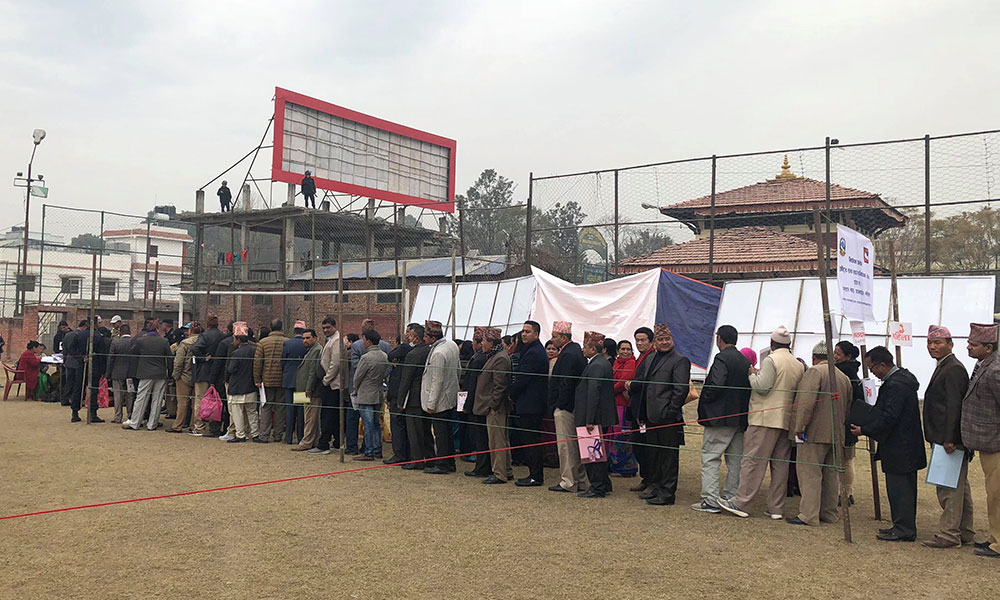 Election Commission has said counting of votes will begin right after the polls conclude. EC has also said the vote will clear the way for it to announce the results of the House of Representatives under the Proportional Representation (PR) category.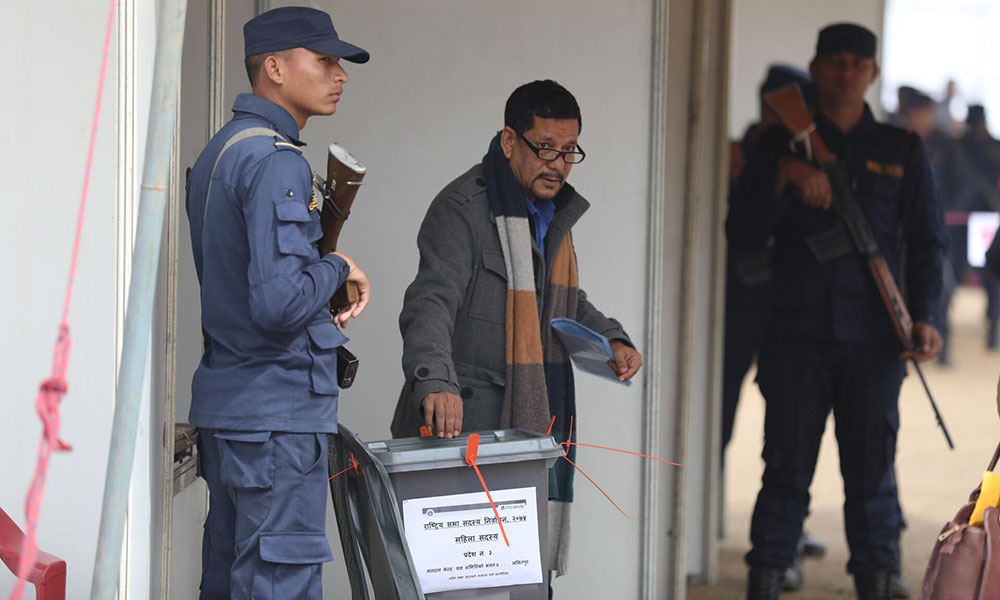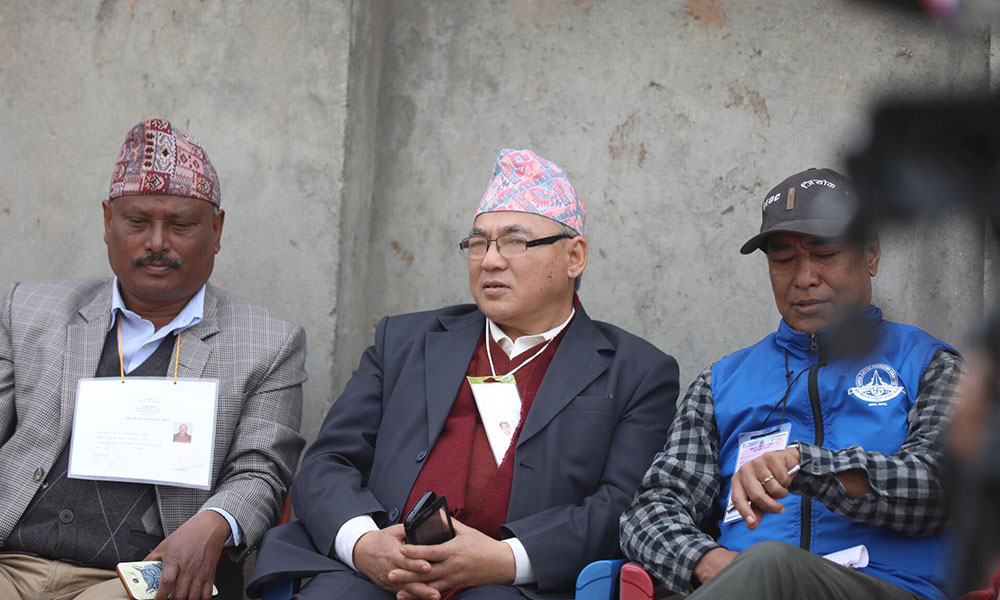 Published: 07-02-2018 10:37