Snow blankets Humla
-
, Kathmandu
Feb 12, 2018-
Humla district has witnessed snowfall from Sunday night, leaving normal life out of gear.
The snow has blanketed Simikot Bazaar among other places in the district.
According to Rajan Raut of the Simikot Rural Municipality, Simikot Bazaar has received snow as high as two feet and Yari, Lim and Bichu among other places of district are receiving continuous snowfall since last night.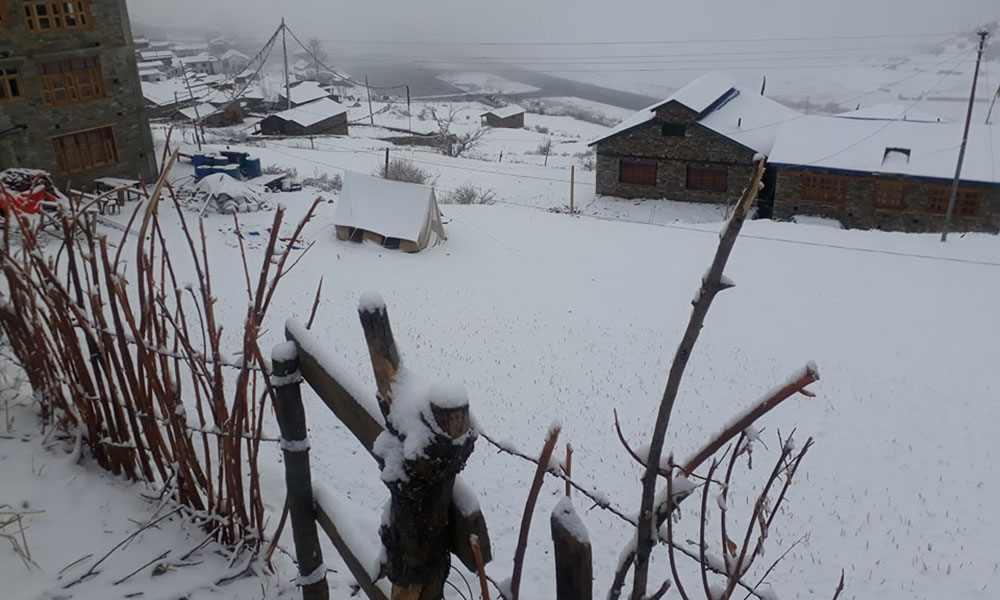 Air services have been affected following the snowfall. Locals are facing difficulties to travel from one place to another.
Though the snowfall has adversely affected daily life in the district, farmers are happy that the snowfall would help their winter crops and improve their harvest.
Published: 12-02-2018 12:37