NA defuses suspicious object found in Tinkune
-
, Kathmandu
Feb 20, 2018-
A Nepal Army bomb disposal team defused a suspicious object found on the bridge over Bagmati river in Tinkune, Kathmandu on Tuesday.
The suspicious object was spotted on the bridge just in front of the Metropolitan Police Circle, Tinkune. Police suspected the object might have been planted by Netra Bikram Chand-led Communist Party of Nepal to spread terror among common people.
Vehicular movement along the Baneshwor-Tinkune road section that came to a grinding halt after the object was spotted in the afternoon resumed after the its disposal.
The suspicious object was placed on a day when Netra Bikram Chand-led CPN Maoist called for a general strike across the country demanding the release of its cadres. The strike, however, had a little impact on the normal life in Kathmandu Valley.
PHOTOS: ANISH REGMI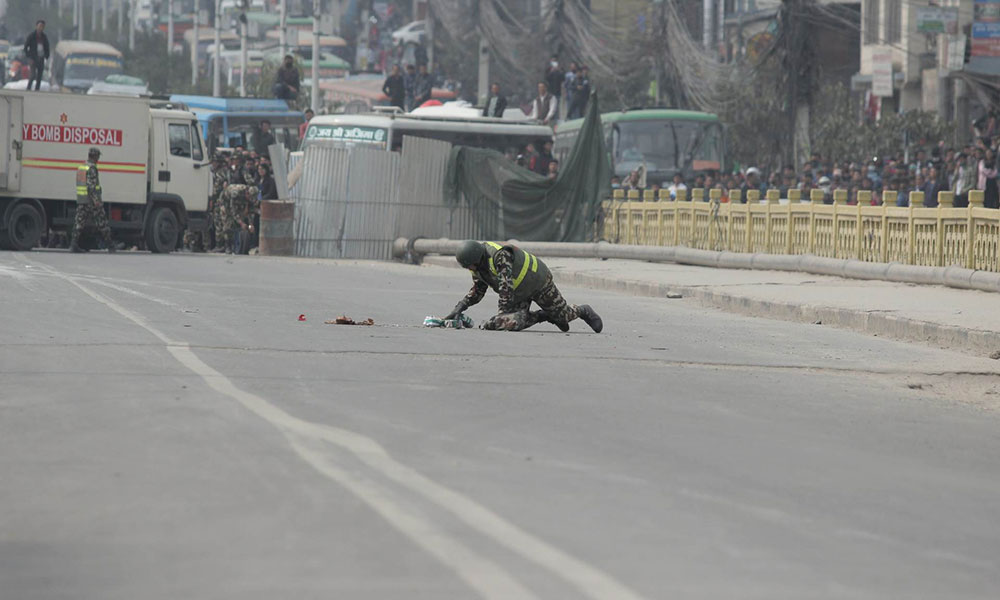 Published: 20-02-2018 12:57