Dust reigns Valley roads (in photos)
-
, Kathmandu
Feb 28, 2018-
Travelers and pedestrians taking a journey in the roads of Kathmandu Valley are forced to battle the thick cloud of dust every day.
At Sanepa, pedestrians were trying to escape the dust as they were heading towards their destinations.
The dusty conditions in the Chakrapath area are getting worse each day with the delay in the construction of the Kalanki-Koteshwor road expansion project.
Here are some photos captured by our photojournalist Angad Dhakal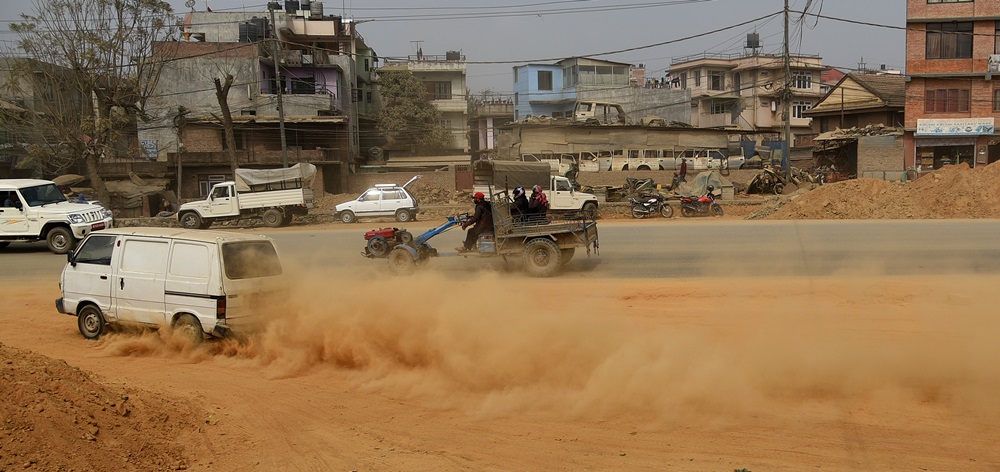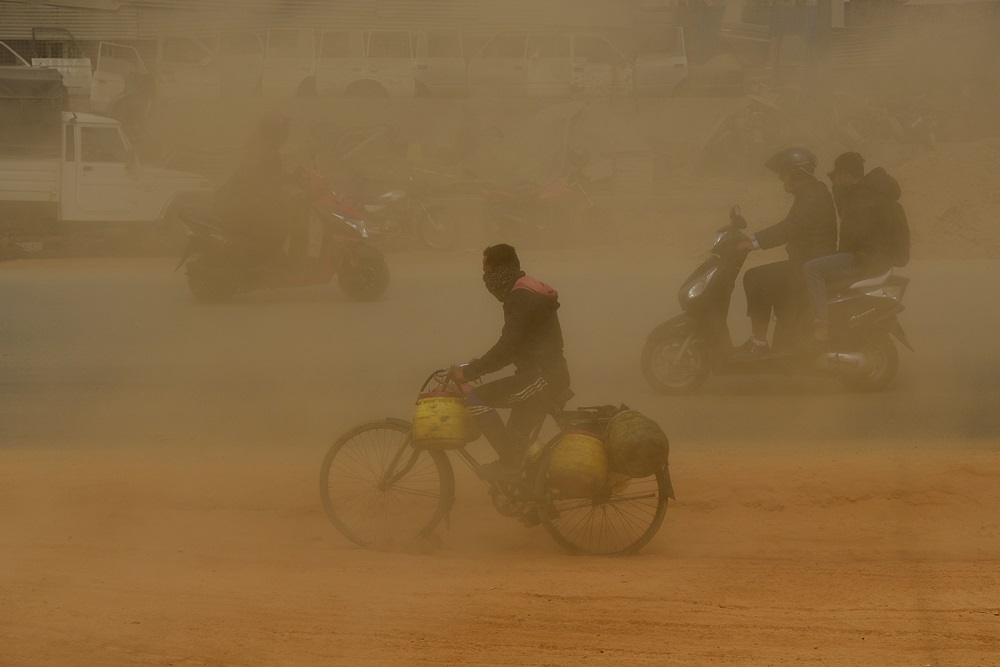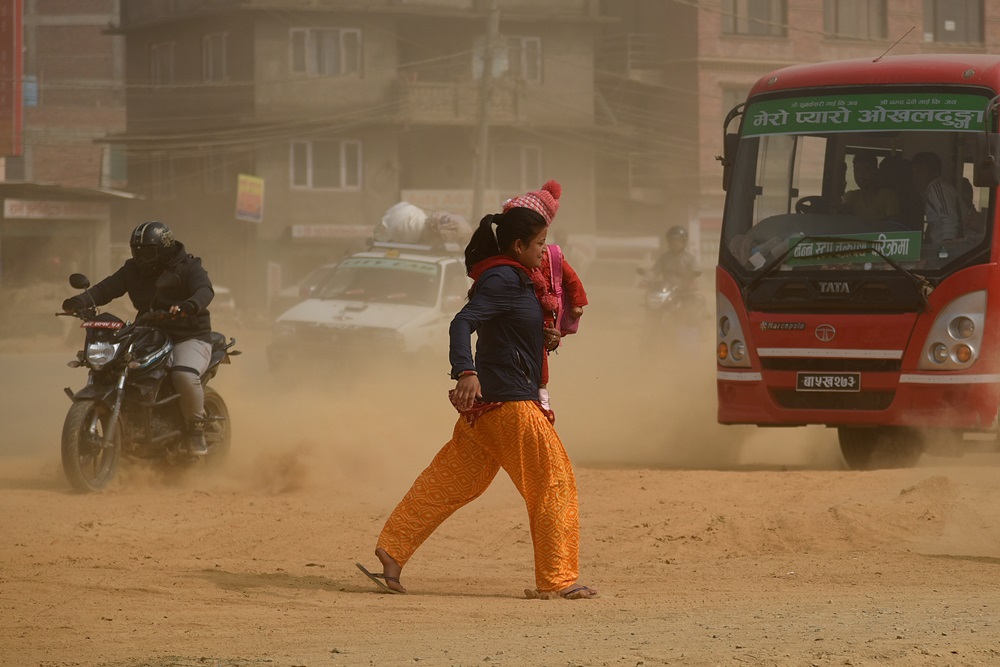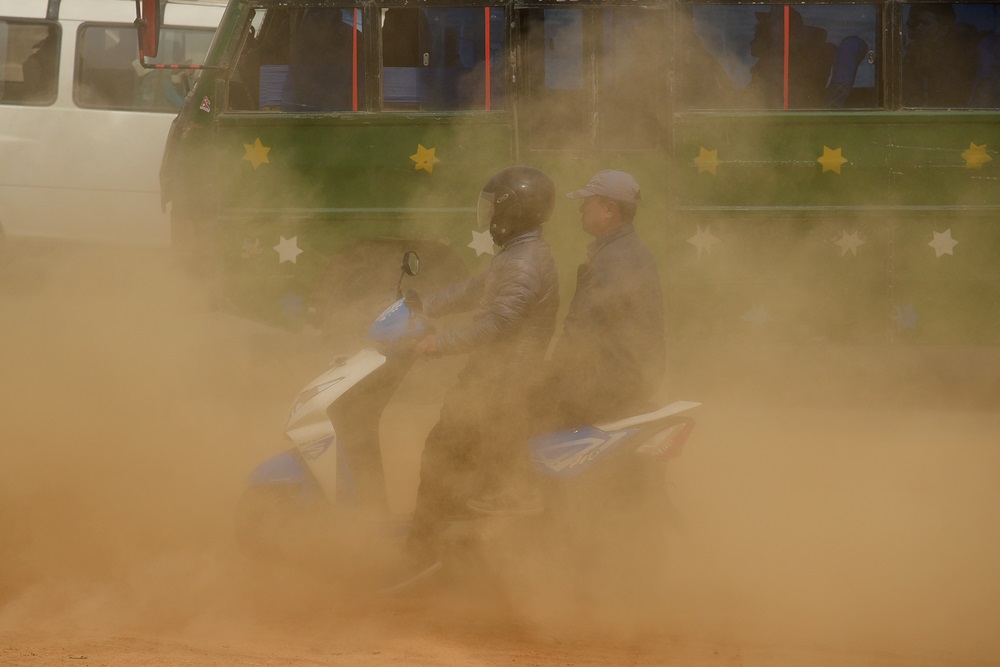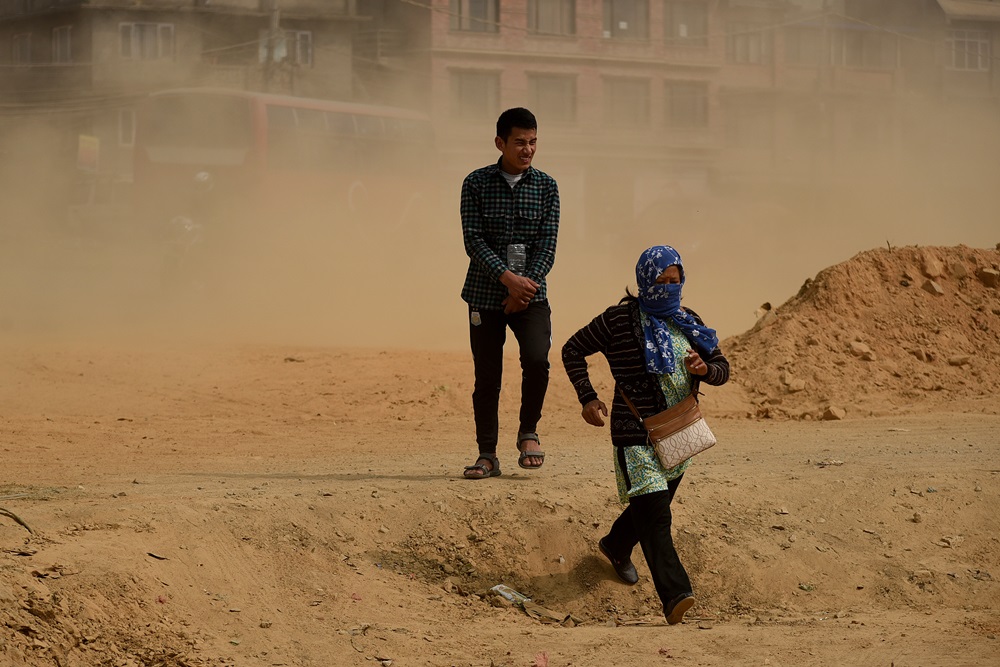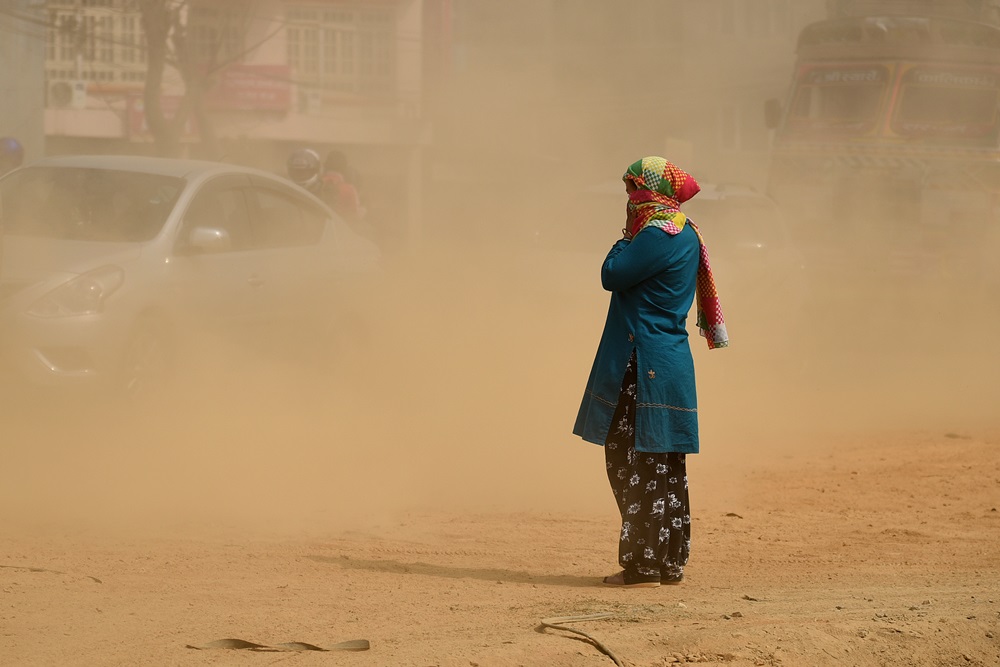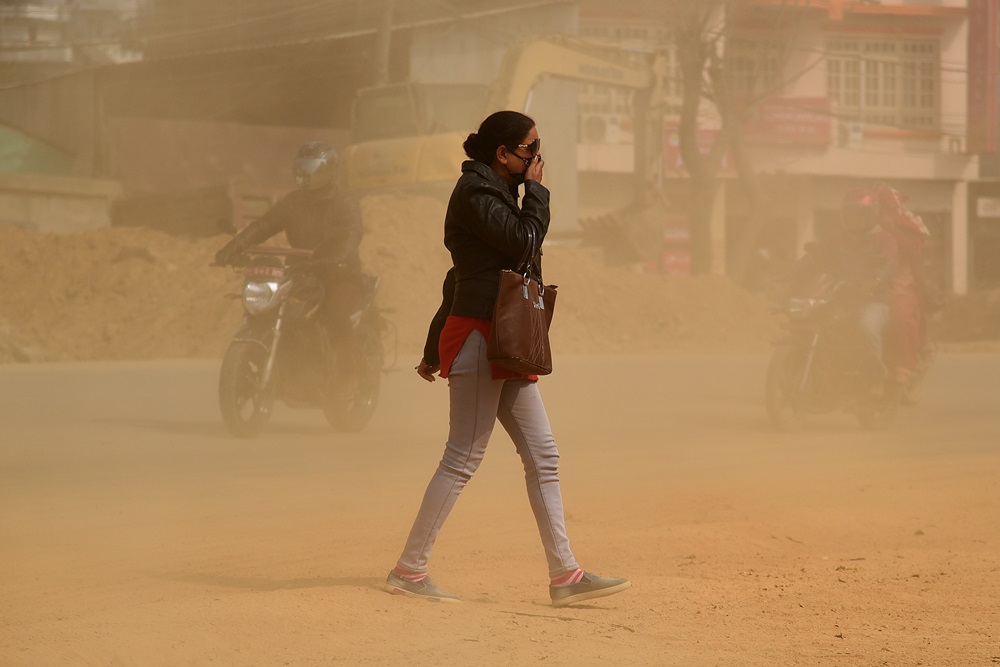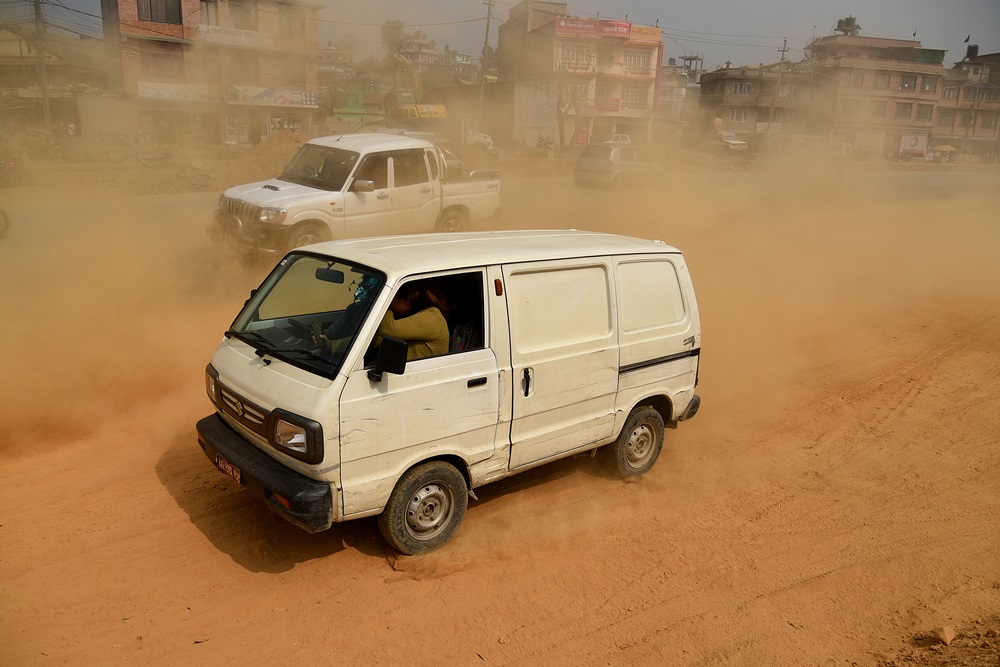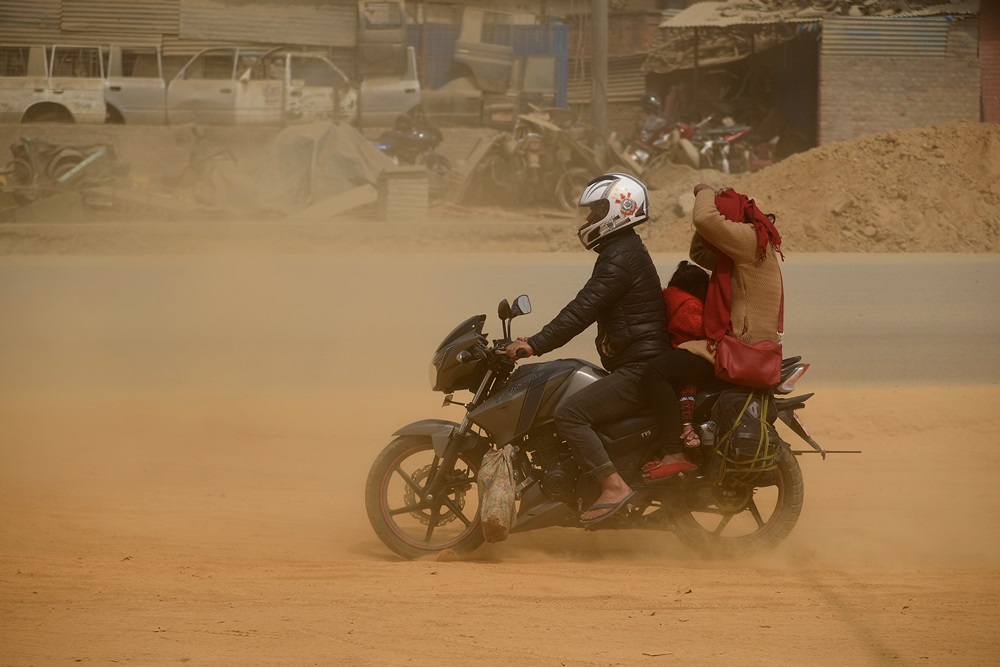 Published: 28-02-2018 14:52