Bhutan's Queen Mother visits Buddha's Land
-
, KAPILVASTU
Mar 9, 2018-
Queen Mother of the Kingdom of Bhutan, Ashi Sangay Choden Wangchuck visited Buddha's land—Kapilvastu on Friday. Queen Mother Sangay Choden, who is the wife of the fourth King of Bhutan—Jigme Singye Wangchuck, arrived here along with a nine-member delegation including her daughter.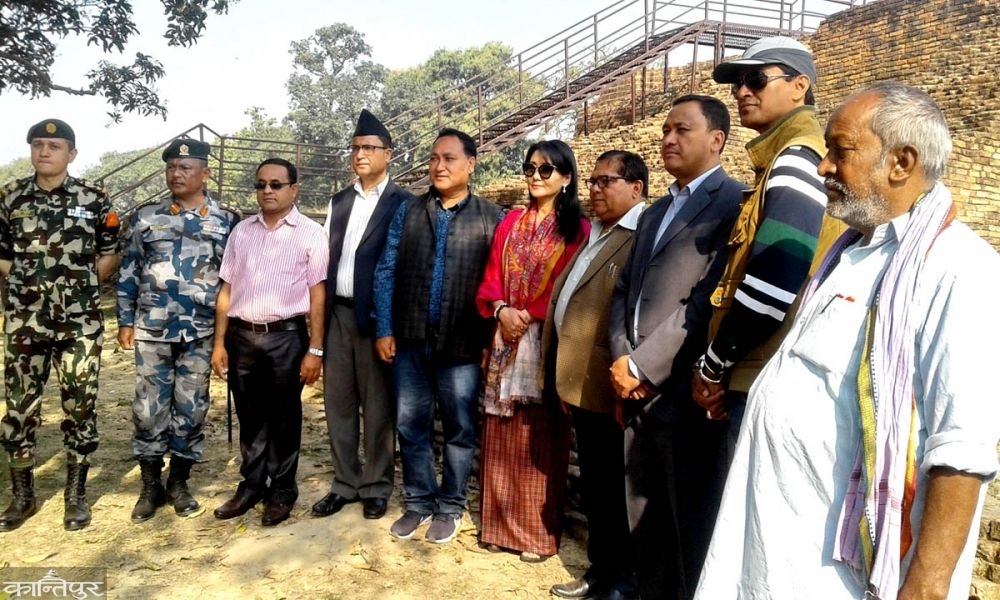 Queen Mother Sangay Choden visited Kapilvastu Municipality-2-based Nigrodharam where Gautam Buddha had visited his parents after achieving enlightenment.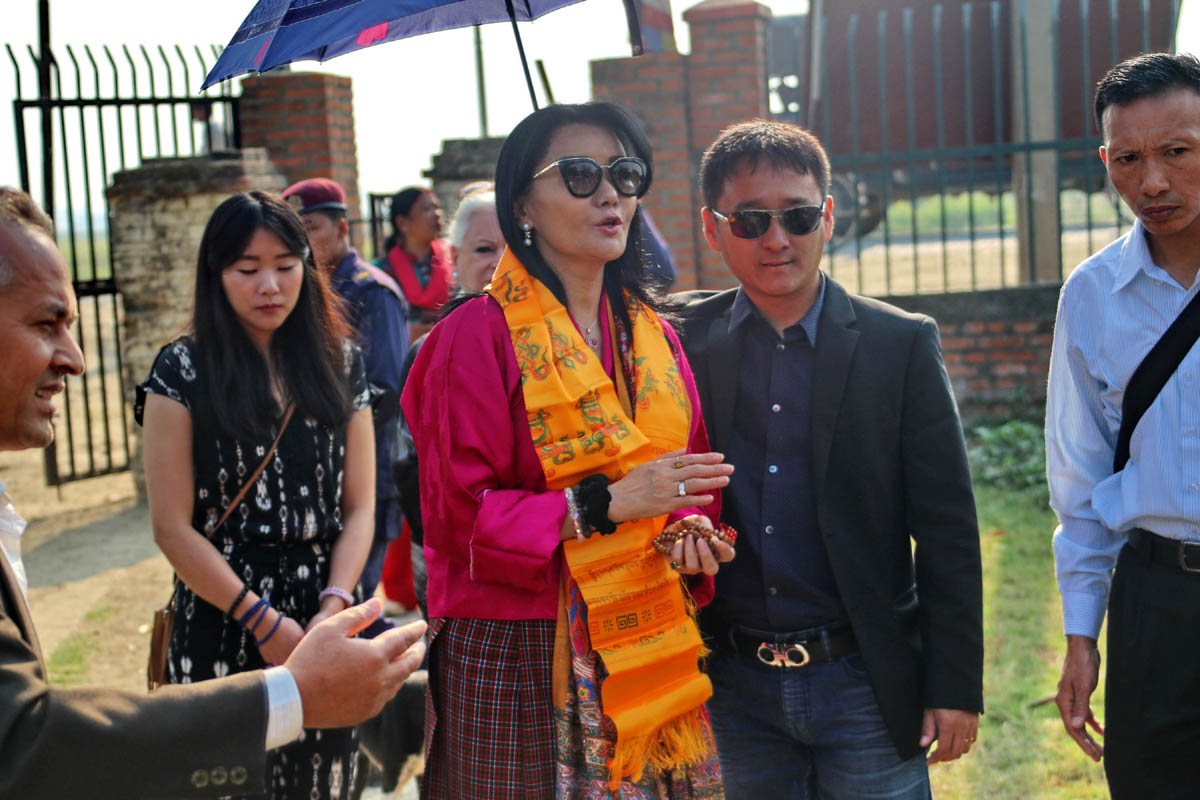 Likewise, the visiting Bhutan royal family members also took a tour of Tilaurakot where King Suddhodhon's son—Prince Siddhartha, who later became the Gautam Buddha, spent 29-years of his life.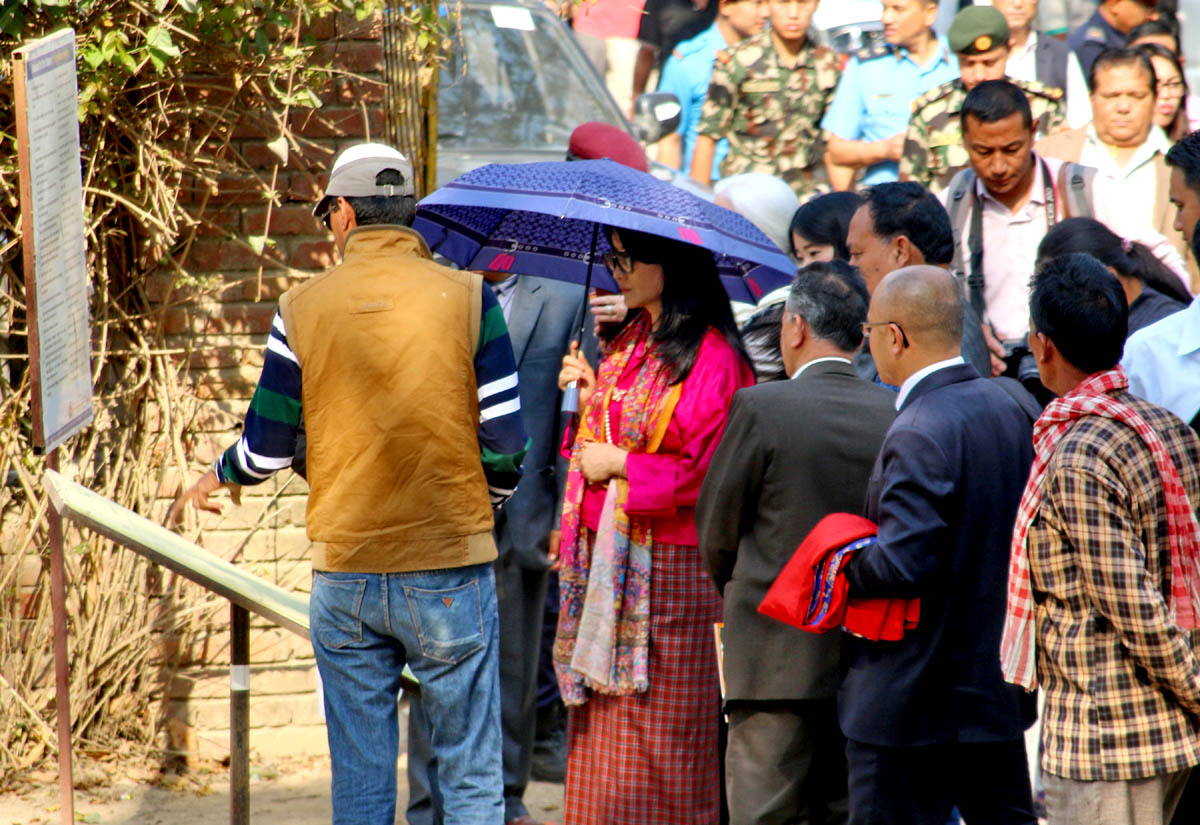 During the occasion, Lumbini Development Fund Archaeology Officer Himal Upreti informed the Queen Mother about the historical and archaeological importance of the place.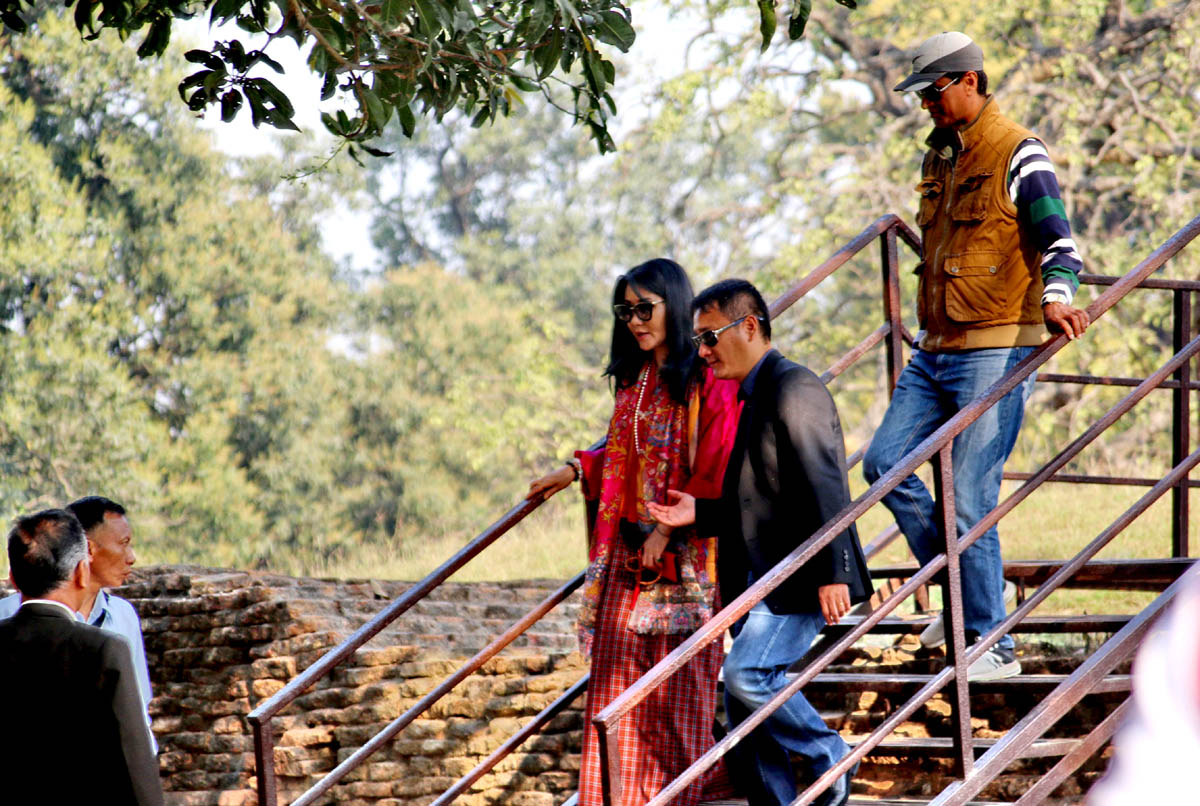 Similarly, Queen Mother Sangay Choden also visited the Ashoka Pillar that was erected by King Ashoka at Niglihwa in the area.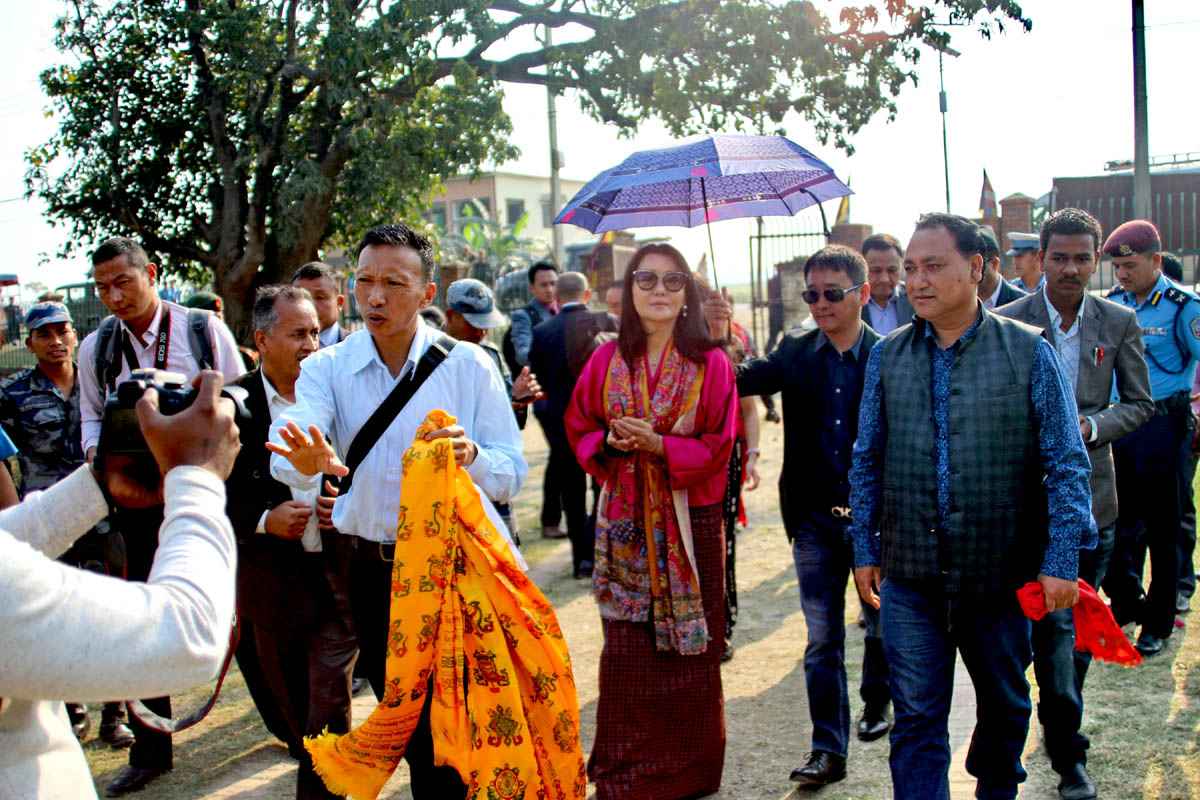 Also, Kapilvastu Municipality Mayor Kiran Singh and Lumbini Development Fund member Rajesh Gywali presented the Bhutan's Queen Mother with a token of love.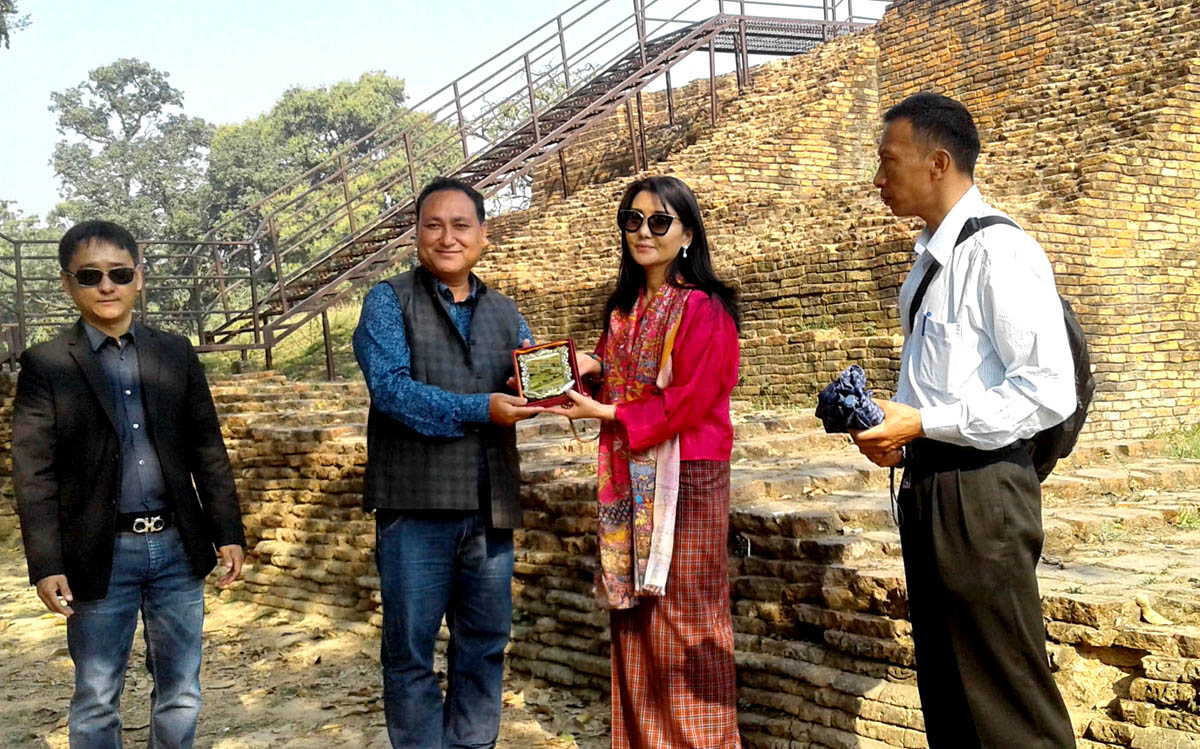 Ealrier, on Thursday, Queen Mother Sangay Choden had visited Lumbini, the birth place of Gautam Buddha. There she visited Temple of Mayadevi, Pushkarani Pokhari and Ashoka Pillar.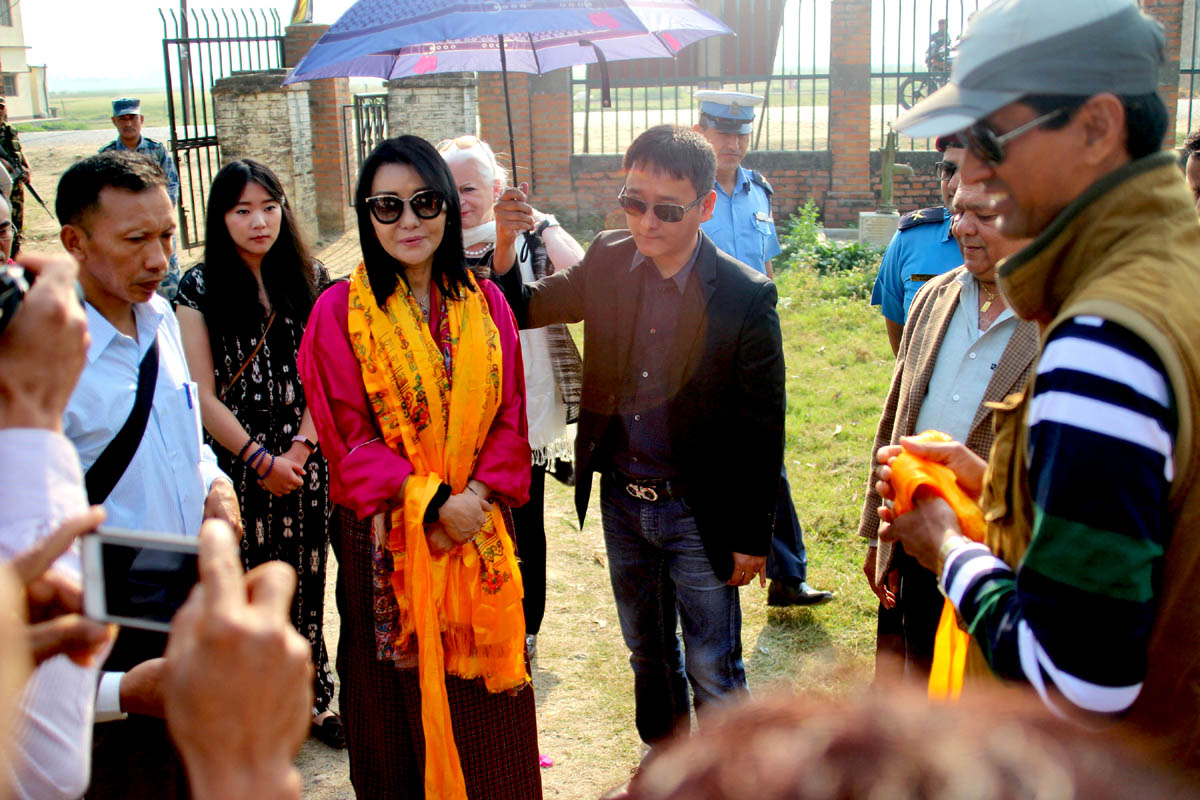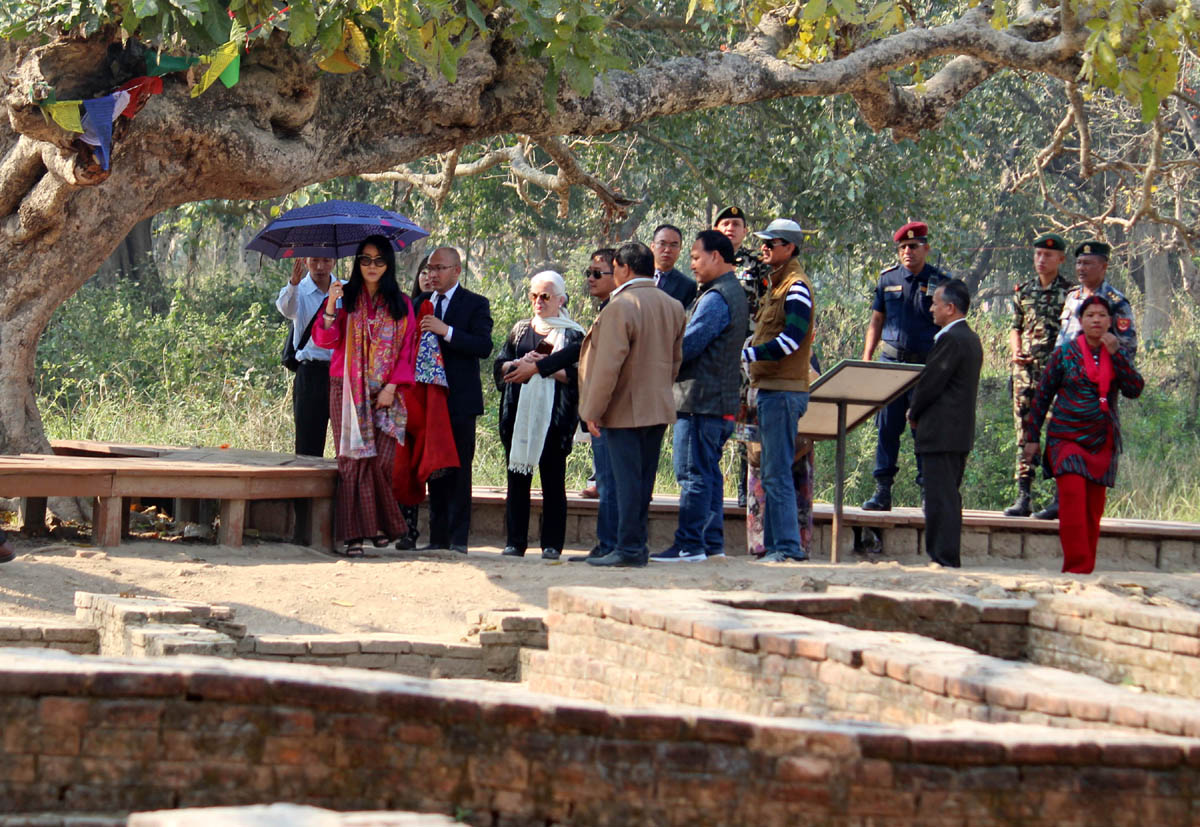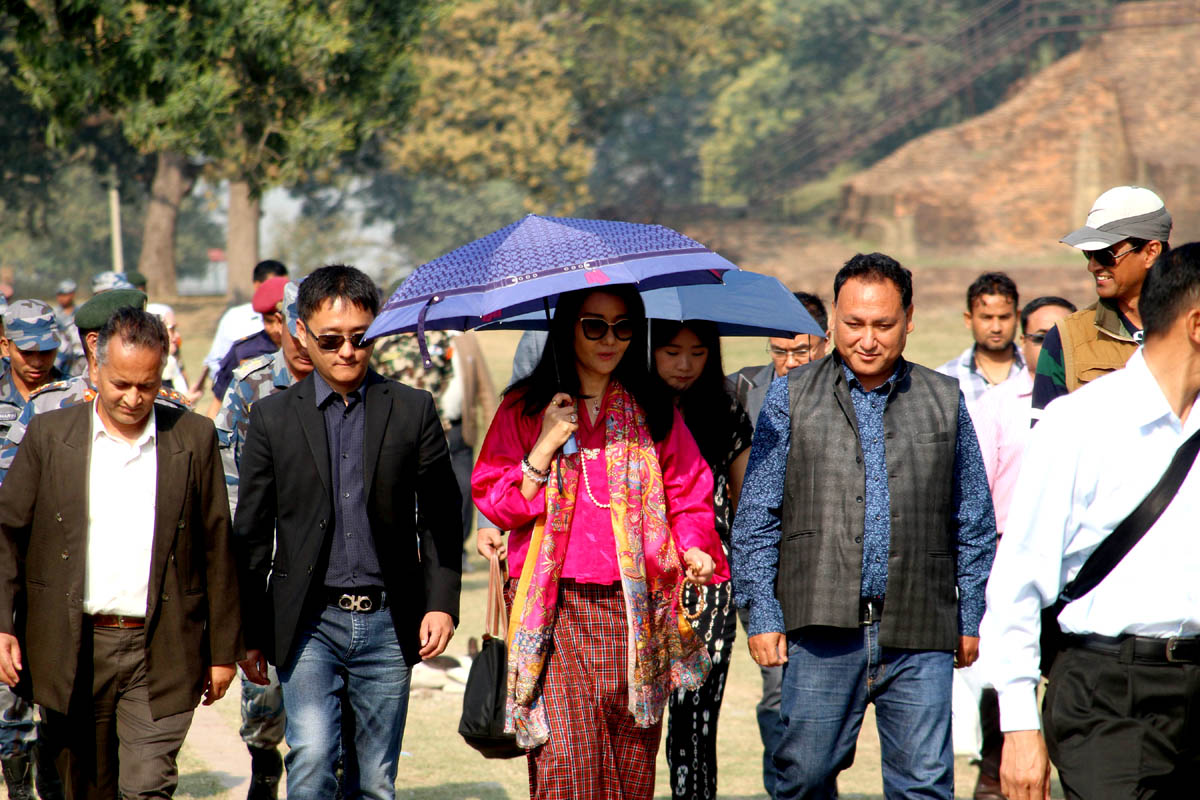 Published: 09-03-2018 14:32