Newly-appointed IGPs conferred insignia
-
, Kathmandu
Apr 12, 2018-
Newly-appointed Inspector General of Police (IGP) of Nepal Police and Armed Police Force were conferred insignia on Thursday.
Nepal Police IGP Sarbendra Khanal and APF IGP Shailendra Khanal were conferred with insignia by Home Secretary Prem Kumar Rai amid a programme at Home Ministry.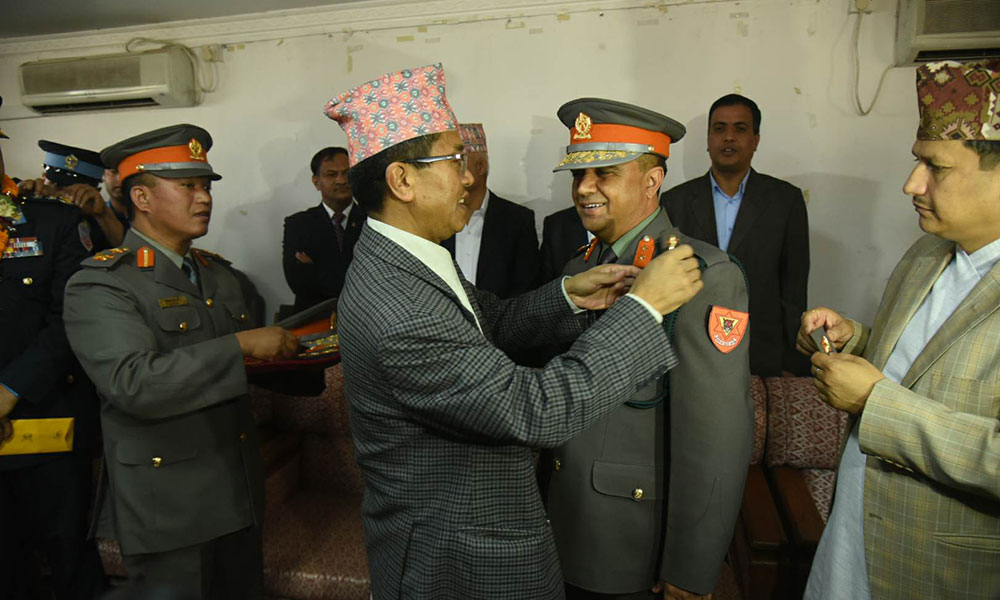 A cabinet meeting on Tuesday had promoted Khanal duo to the top posts.
(Photos: Angad Dhakal)
Published: 12-04-2018 09:49
Next Story