Home Ministry reshuffles CDOs in 41 districts
-
, Kathmandu
Apr 26, 2018-
The Home Ministry on Thursday reshuffled Chief District Officers (CDOs) in 41 districts while transferring the existing CDOs of 37 districts.
The latest transfers includes 23 districts in which joint secretaries are deputed as CDOs and 14 districts where under secretaries are deputed as CDOs.
The government has transferred some under secretaries as acting CDO in some districts led by joint secretaries
Under Secretary Srawan Kumar Timalsina has been transferred as Acting CDO of Ilam, Under Secretary Kosh Hari Niroula as acting CDO of Syangja, Under Secretary Bhabiswor Pande as Acting CDO of Gulmi and Under Secretary Shesh Narayan Poudel as Acting CDO of Baglung.
Sources claimed the Home Ministry has appointed joint secretaries and under secretaries close to the left alliance in lucrative districts.
Here is the full list of all transfers :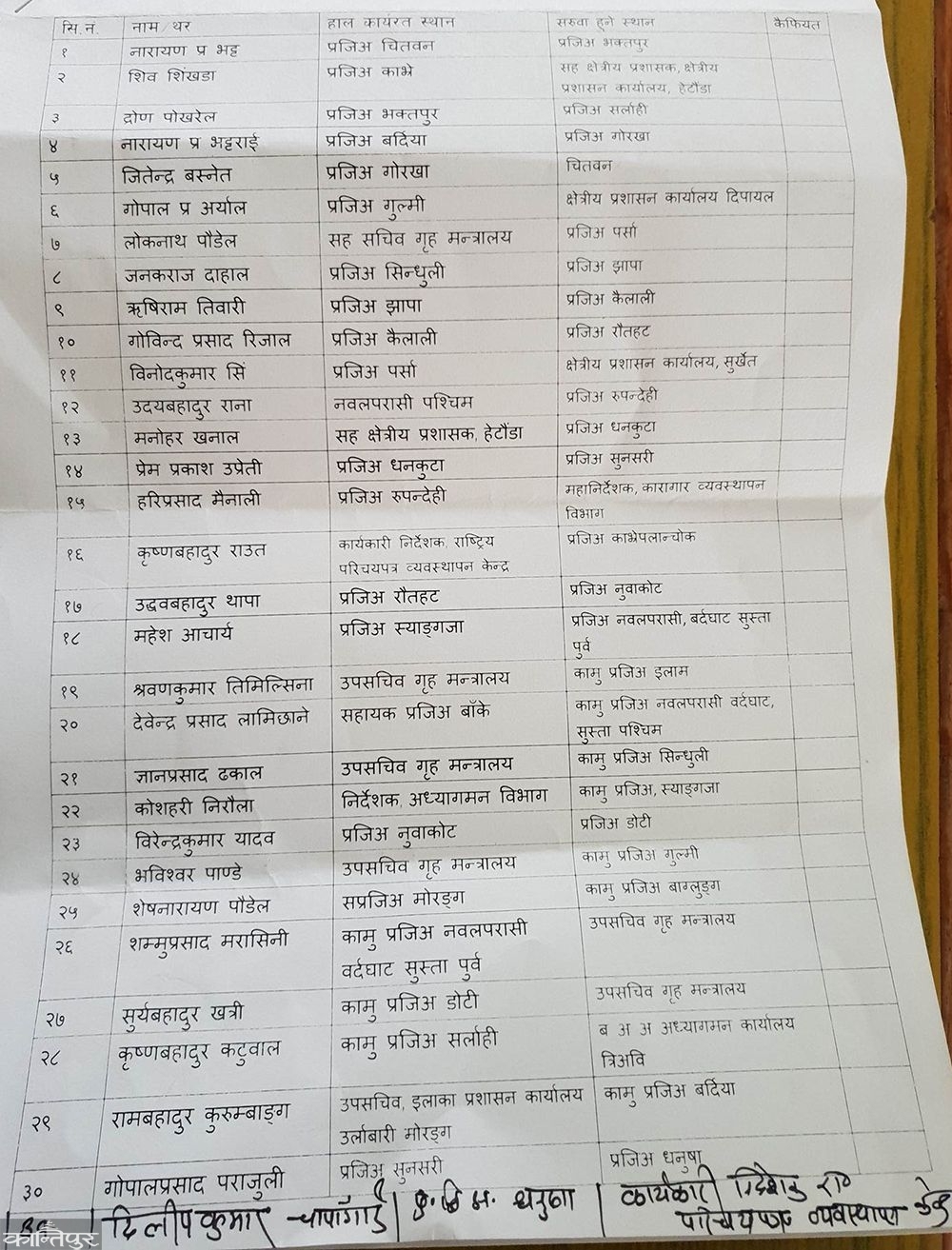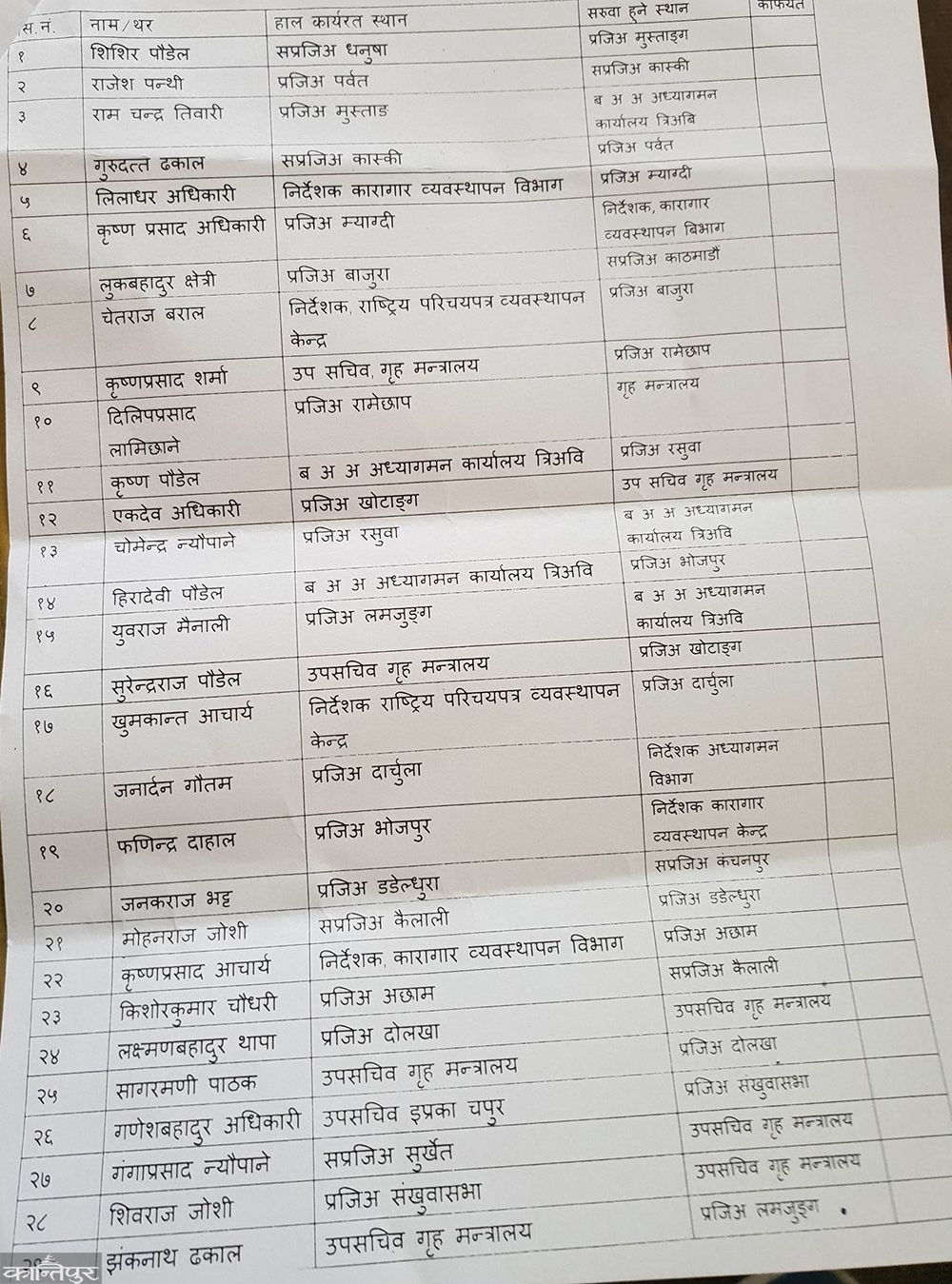 Published: 26-04-2018 13:10