Lumbini decked up for Buddha Jayanti
-
, Lumbini
Apr 29, 2018-
Lumbini, the birthplace of Gautam Buddha, has been all decked up as part of preparations for the upcoming Buddha Jayanti.
Flags, and banners symbolizing Buddhism have been placed at various places while the newly-constructed assembly hall has also been decorated for the 2562nd Buddha Jayanti.
"All preparations have been completed," said Lumbini Development Trust's vice chairman Vikkhu Maitreya Shakyaputra. "We are eager to send a message of peace to the world through this festival," he added.
A grand ceremony attended by President Bidhya Devi Bhandari and PM KP Sharma Oli will be organised on Monday. Thousands of internal and foreign tourists have converged in Lumbini for the occasion.
(All photos by Manoj Poudel)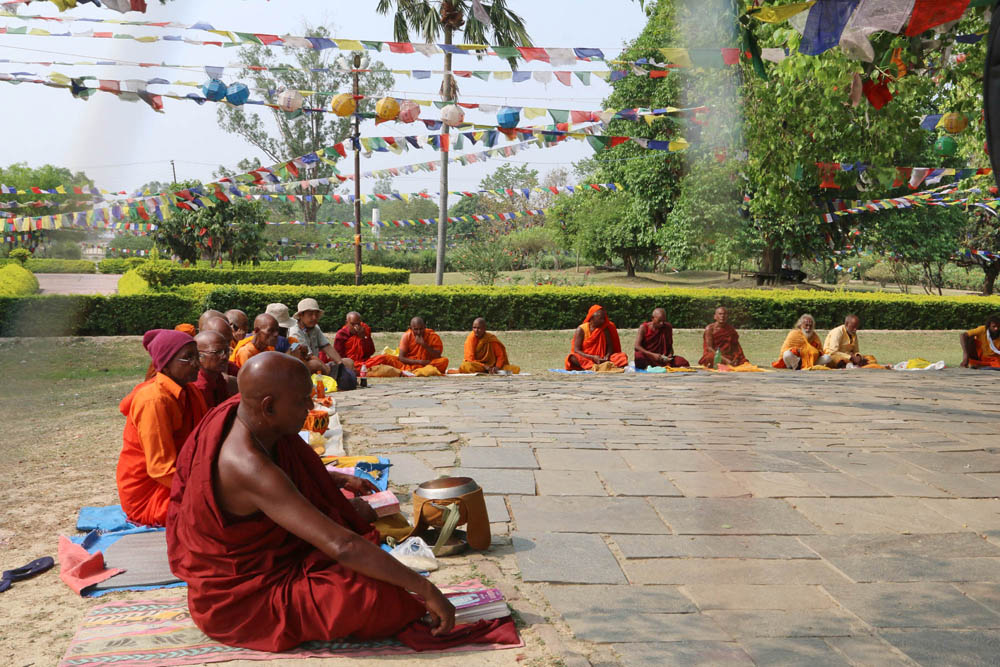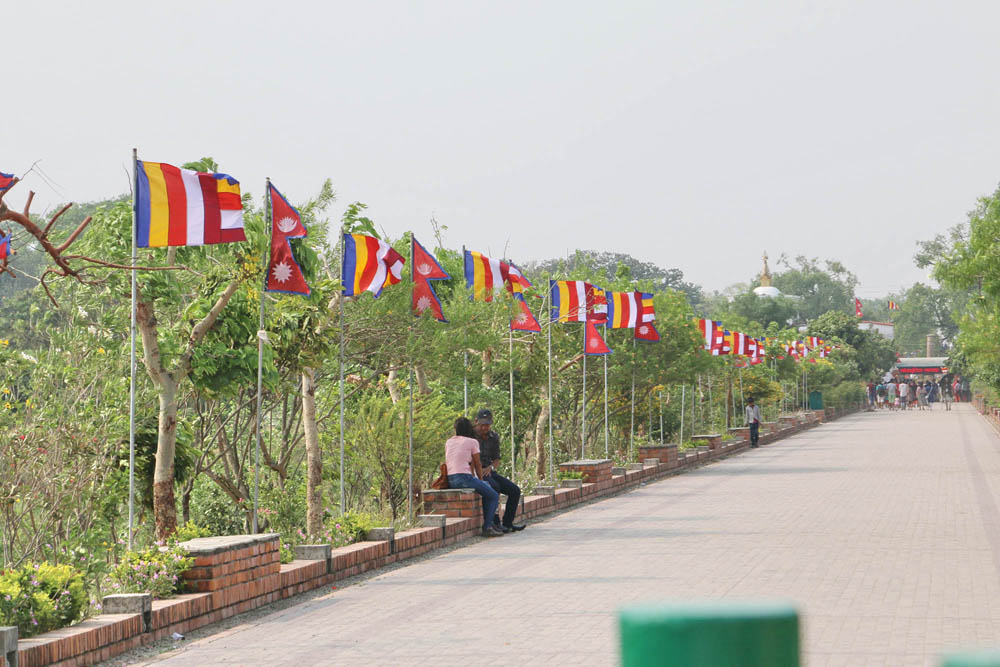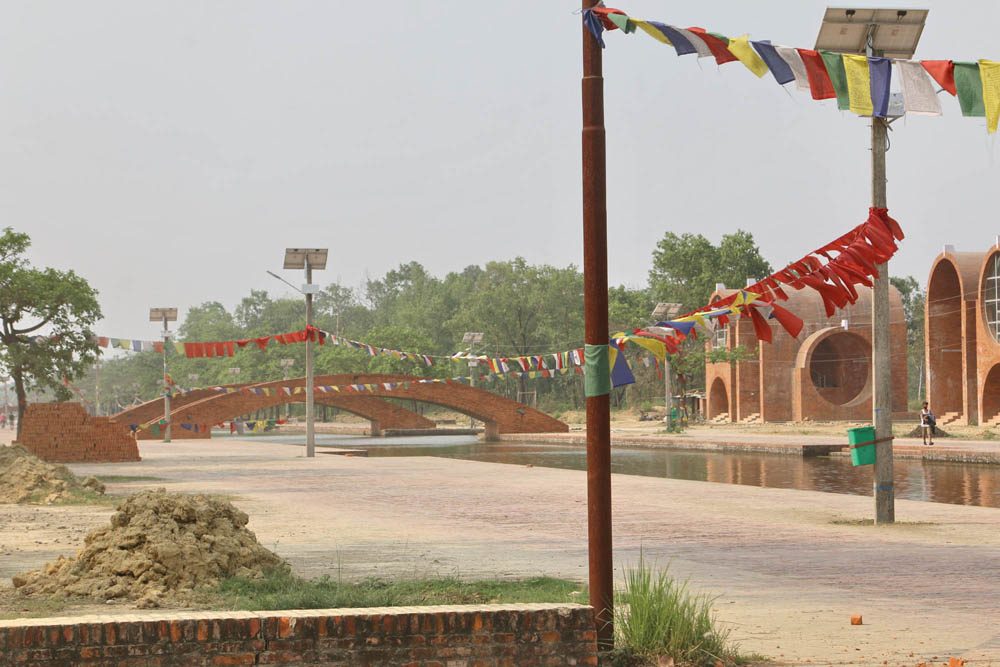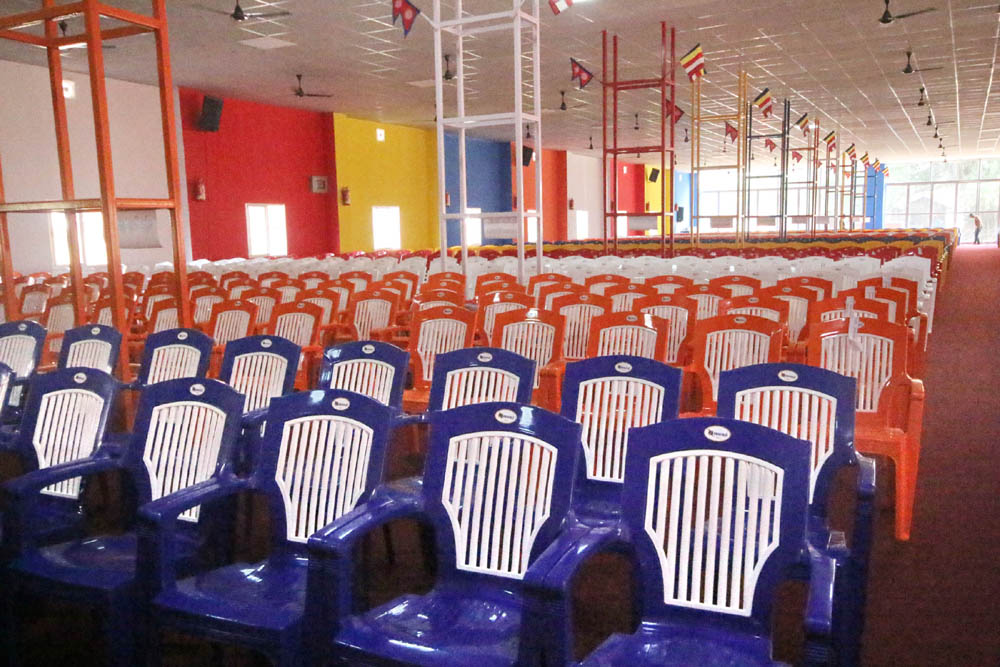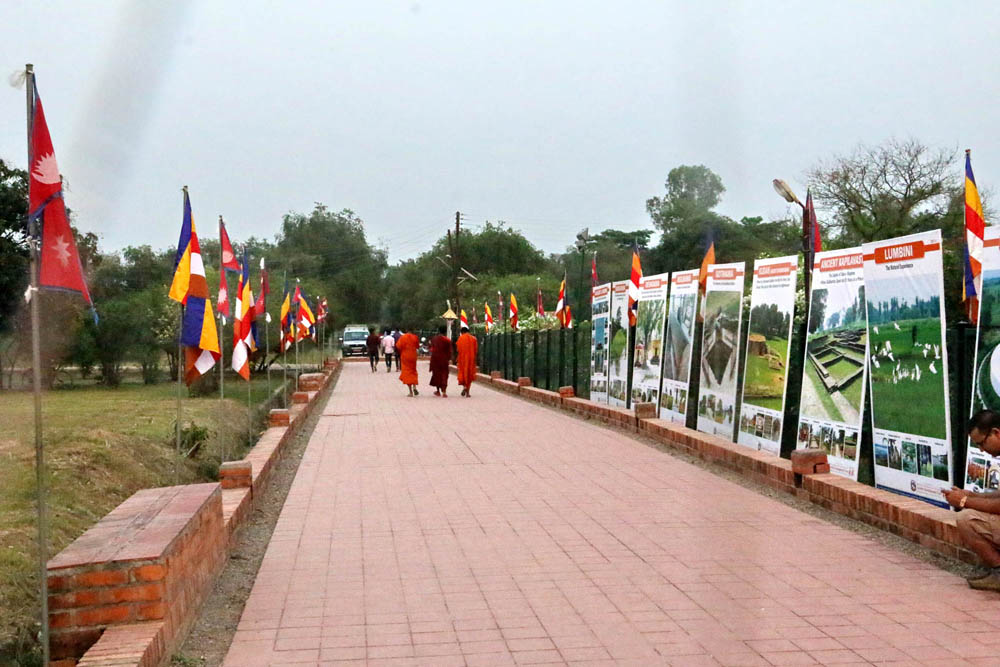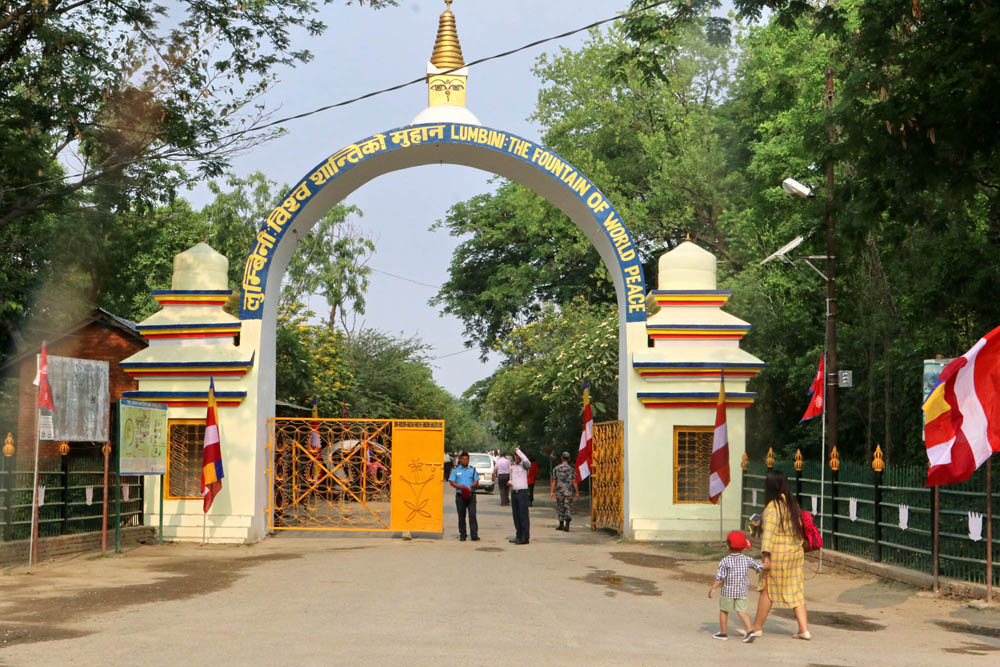 Published: 29-04-2018 12:31