Heavy rains, hailstorm wreak havoc in Bajhang (In photos)
-
, BAJHANG
May 3, 2018-
Heavy rains accompanied by hailstones has caused massive damage to people and properties at Bajhang district on Wednesday.
Three persons died after a landslide buried a passenger jeep at Subeda in Bajhang district yesterday night. Police said the landslide had swept the jeep (Se 1 Ja 820), en route to district headquarters Chainpur from Tamail of Jay Prithvi Municipality, some 100 meters down the road to Chautya river.
According to the police, the bodies of the accident victims—jeep driver Ramesh Chand, of Dodhara Chandani, Kanchanpur, Ammar Raj Ban, of Channa Rural Municipality, and Asu Od, of Kedarsyayun Rural Municipality—were found trapped inside the vehicle on Thursday.
Likewise, farmers who were preparing to harvest the winter crops have been hit hard by the downpour. Yesterday's rain and hailstone has caused massive damage to wheat, barley, vegetables, fruit plantations among other crops that were ready for harvest, informed District Agricultural Development Office.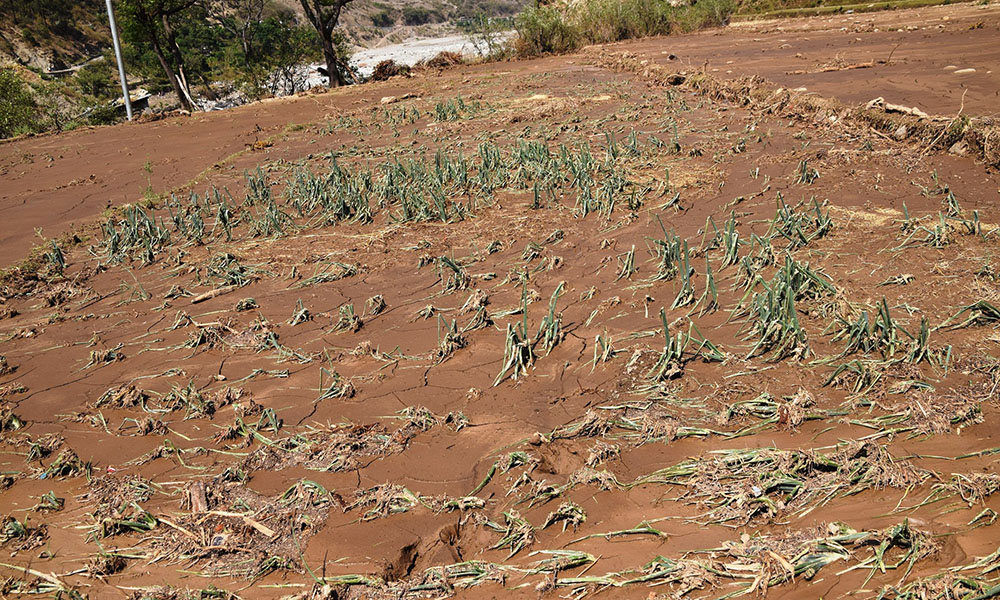 At least 30 houses including animal shelters and shops have been damaged by floods and landslide across the district. Aslo, over 40 domestic animals were also killed by floods and landslide.
Chabis Pathibhara, Thalara, Bithad Chir, Khaptad Chhanna, Masta, Talkot rural municipalities and Jay Prithvi and Bungal Municipalities have been hit hard the most by flood and landslides.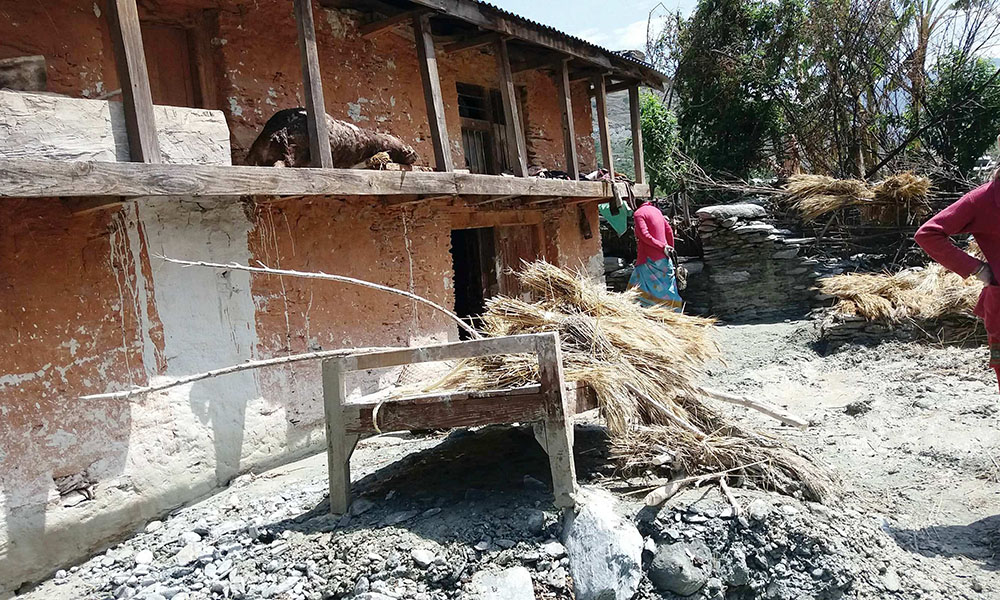 District Agricultural Development Office acting chief Ganga Dutt Awasthi informed that the office is collecting data on the extent of damage caused by the natural calamity.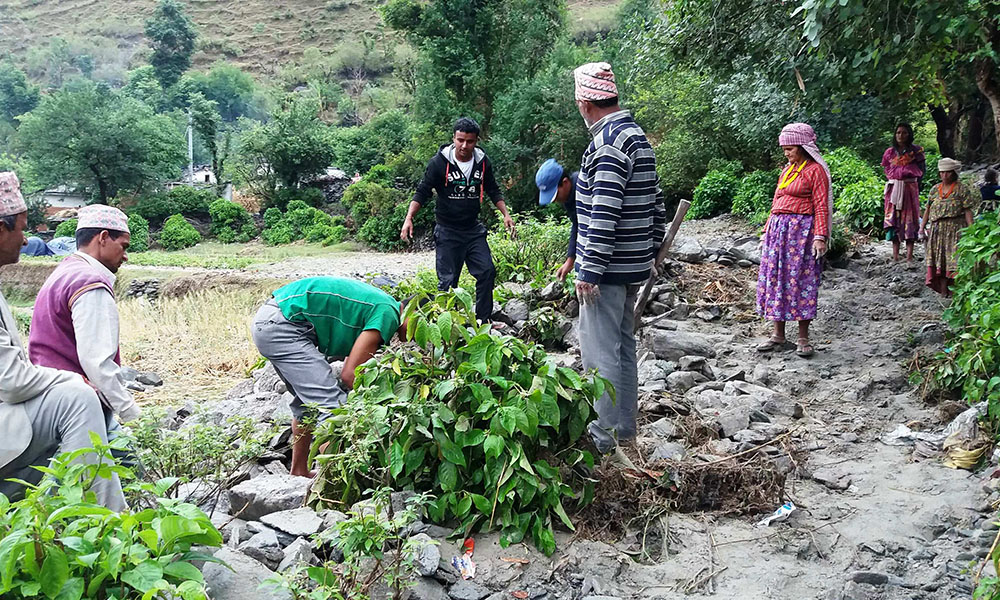 Similarly, the crops planted along the lowlands have also been buried by the flood debris that occurred following incessant rains. District Agricultural Development Office informed that around 2,000 ropani land has been buried by floods and landslides as per the initial assessment of the damages.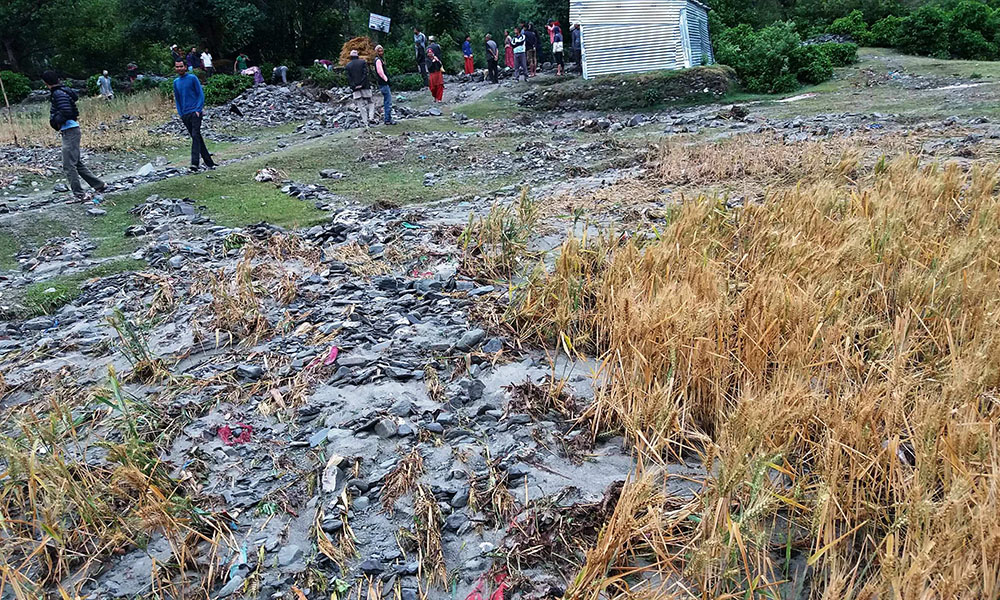 Published: 03-05-2018 18:11