Indian PM Modi at Sheetal Niwas to meet Prez Bhandari
-
, Kathmandu
May 11, 2018-
Visiting Indian Prime Minister Narendra Modi has reached Sheetal Niwas to meet President Bidya Devi Bhandari on Friday.
Earlier, he held a meeting with Vice-President Nanda Bahadur Pun at Bahadur Bhawan.
During the meeting, Vice-President Pun expressed his confidence that PM Modi's third visit to Nepal would further strengthen the relationship between Nepal and India.
He said that a series of high-level visits from both countries would expand the bilateral ties between the two countries.
Saying that strong and prosperous Nepal could only support India, he said that Nepal needs help from India to take the country on the path of economic prosperity by reducing trade deficit.
In response, Indian PM Modi said that India is ready to extend support for Nepal in their quest for development and prosperity.
Saying that tourism, hydropower projects and agriculture among other sectors are the basis of prosperity of Nepal, he said that India is ready to extend help for the development of those sectors.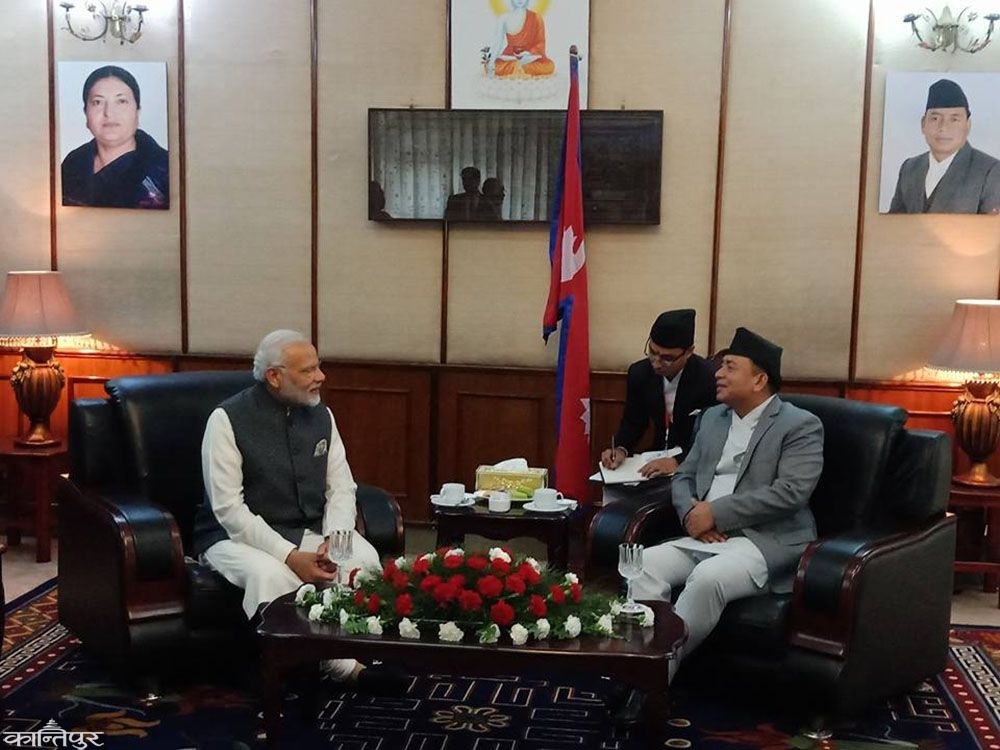 Prior to meeting Vice-President Pun, Modi received a guard of honour at the Army Pavilion in Tundikhel.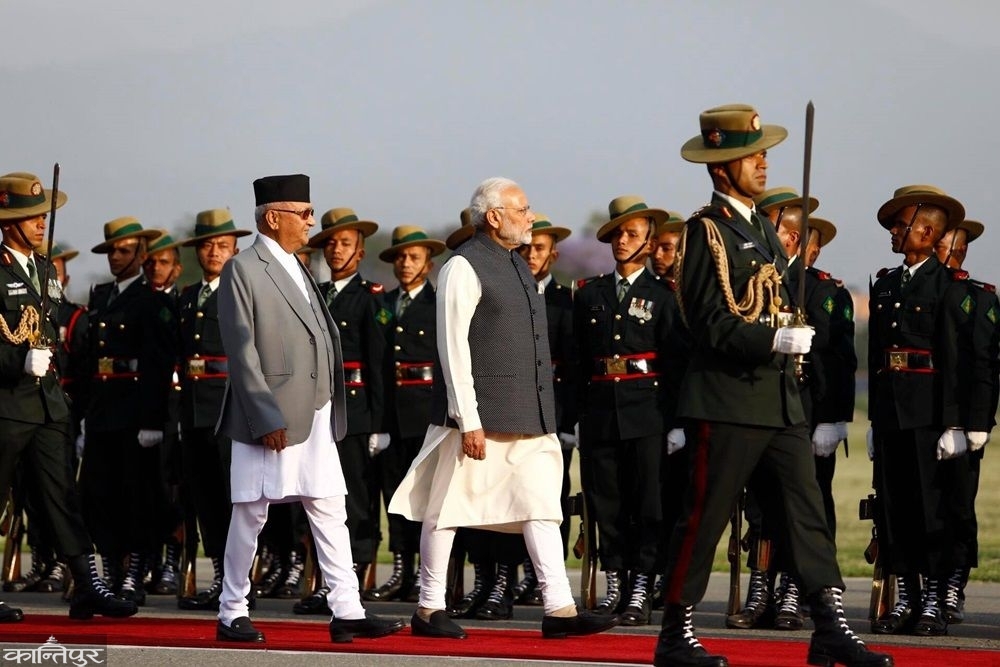 Prime Minister KP Sharma Oli, Defence Minister and Home Minister among other ministers were present on the occasion.
Indian PM Modi had started his two-day state visit to Nepal from Janakpur. He arrived in Janakpur in an Indian Airlines airplane at 10:40 am today.
PM Oli welcomed his Indian counterpart Modi on the premises of Janaki Temple in Janakpur.
After offering a special puja at the Janaki Temple, he attended a civic reception programme organised at Bahrabigha. He then left for Kathmandu.
He was welcomed by Minister for Foreign Affairs Pradeep Gyawali at the Tribhuvan International Airport (TIA) in Kathmandu.
Published: 11-05-2018 19:06