Oli, Modi jointly lays foundation stone for Arun III Hydropower Project
-
, Kathmandu
May 11, 2018-
Prime Minister KP Sharma Oli and visiting Indian Prime Minister Narendra Modi jointly laid the foundation stone for the Arun III Hydropower Project remotely from Kathmandu on Friday.
The much-awaited 900-megawatt hydropower project was inaugurated amidst a joint press conference organised at the Battisputali-based Hotel Dwarika's in the Capital.
The Investment Board Nepal (IBN) on Thursday had granted an electricity generation licence to SJVN Arun III Power Development Company to generate power from the Arun III Hydropower Project located in eastern Nepal.
IBN awarded the permit to the Indian developer of the 900 MW plant in line with the decision of the 30th meeting of IBN's board of directors chaired by PM Oli on April 28. SJVN paid the board Rs5 million as licence fee.
The licence to generate power has been issued just before Indian PM Modi's visit to Nepal.
The foundation stone laying ceremony had been originally planned for April when PM Oli visited New Delhi. The ceremony was put off after Nepal said that preparatory work had not been completed.
The project has completed major tasks like acquisition of private land and is in the process of acquiring public forest land. According to IBN, Nepal will receive Rs348 billion over 25 years from the project. The project developer will also provide 21.9 percent of the energy free of cost, which is worth Rs155 billion, plus another Rs107 billion in royalties.
Indian PM Modi arrived on a two-day state visit to Nepal at the invitation of PM Oli today.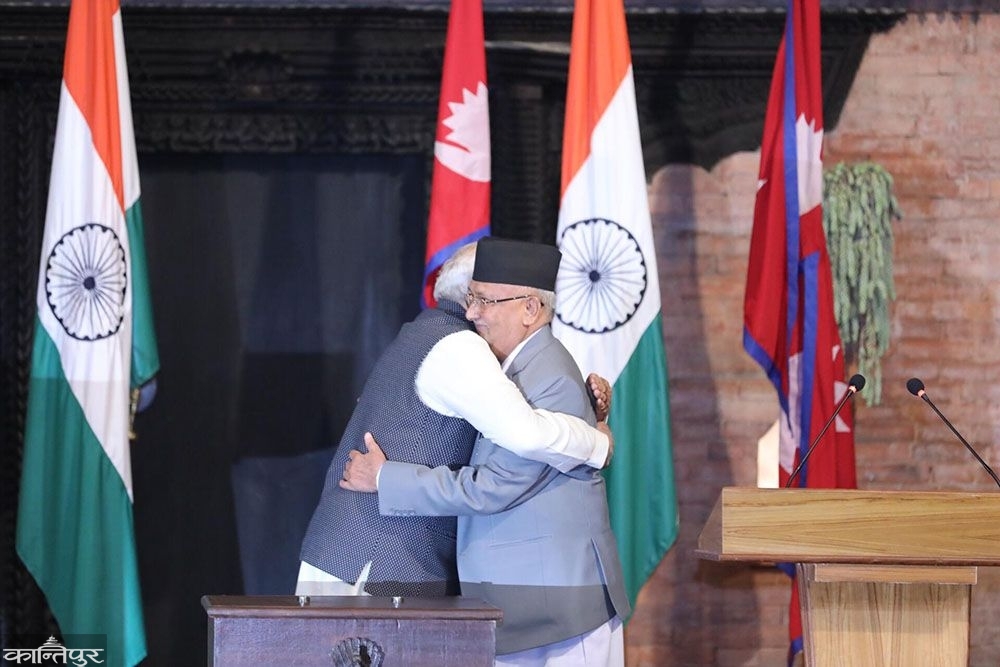 Published: 11-05-2018 21:18
Next Story