Baluwatar prepares for reception following unification (With photos)
-
, Kathmandu
May 17, 2018-
Preparations are being made at Prime Minister's official residence in Baluwatar to host a reception for central committee members of Nepal Communist Party (NCP), to be formed after unification between the CPN-UML and CPN (Maoist Center).
Nepal Army has installed the tents while Karki Banquet in Babarmahal will prepare the delicacies.
The two parties are announcing their unification today. They will also register at the Election Commission (EC) today itself.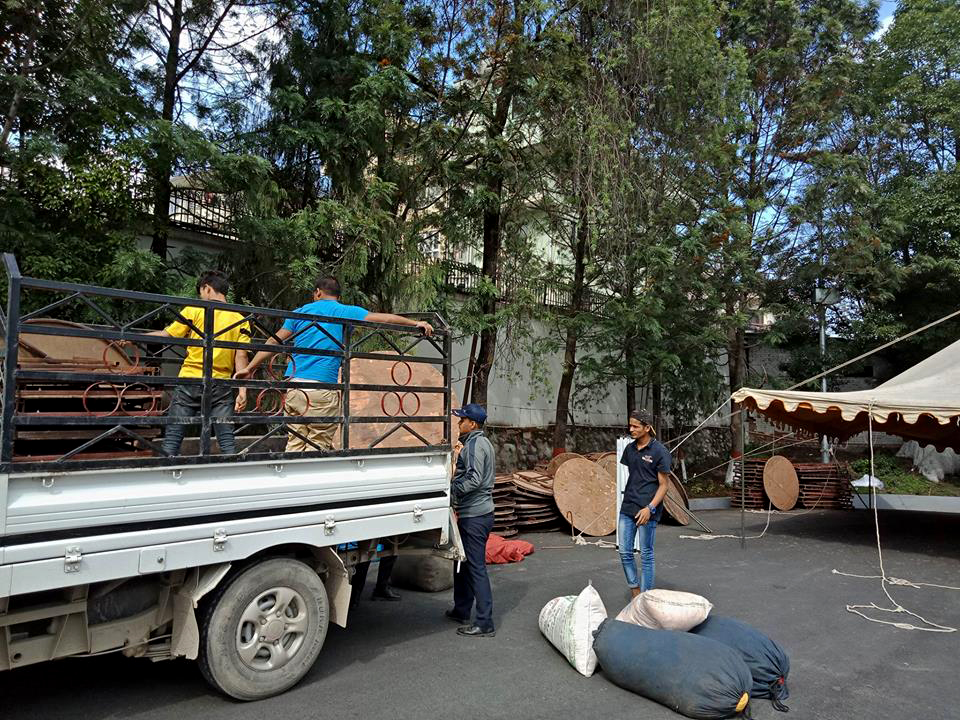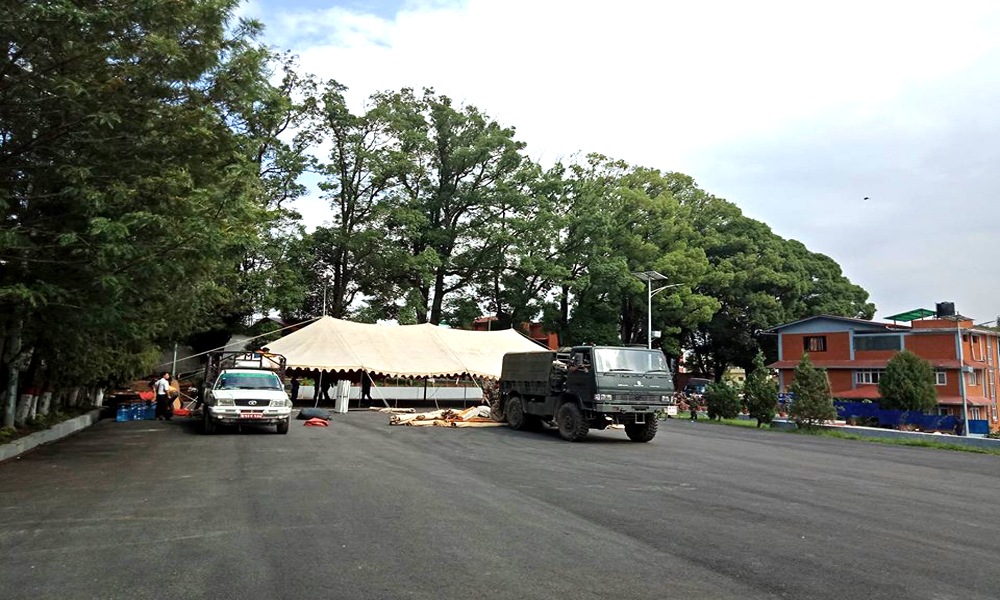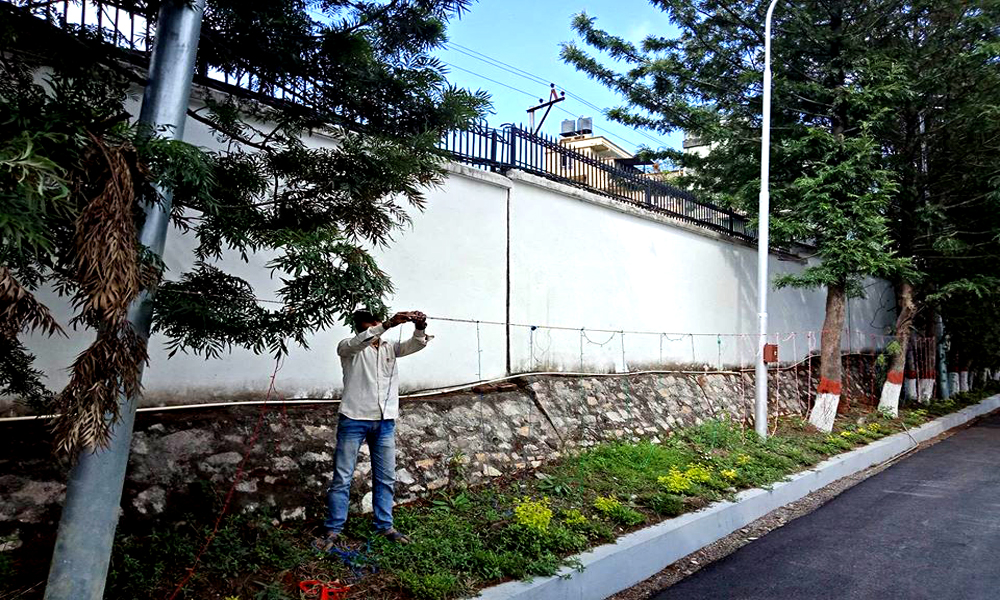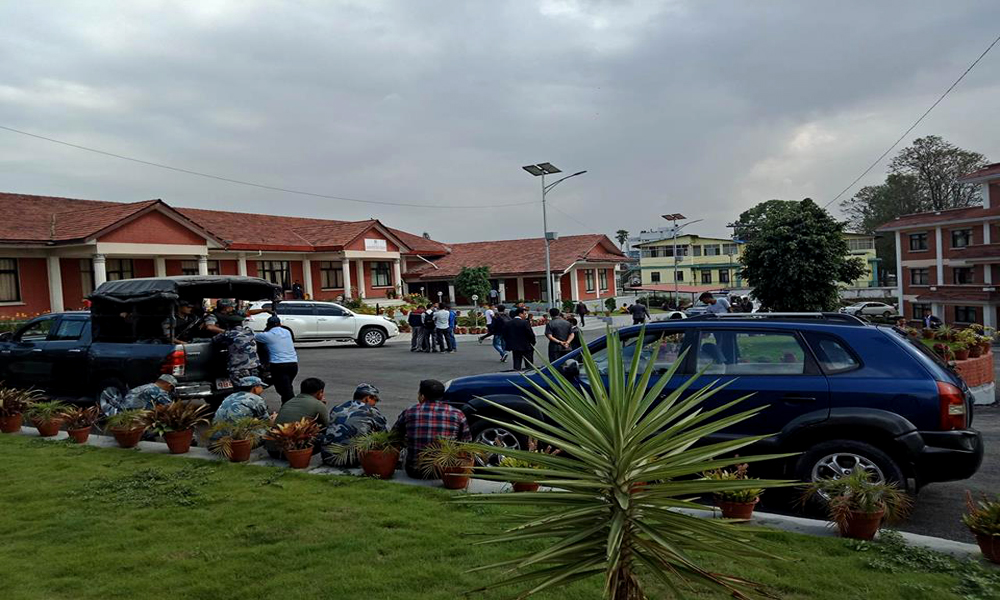 Published: 17-05-2018 16:20