NCP, SSFN sign two-point agreement
-
, Kathmandu
May 28, 2018-
Nepal Communist Party (NCP) and Sanghiya Samajbadi Forum Nepal (SSFN) have signed a two-point agreement on Monday. Following the agreement, Upendra Yadav-led SSFN has decided to join the government.
NCP Co-Chair duo Prime Minister KP Sharma Oli and Pushpa Kamal Dahal and SSFN Chairman Upendra Yadav signed the agreement during a meeting held in Baluwatar this morning.
As per the agreement, the demands raised by the SSFN during its agitation as well as issues related to constitution amendment would be addressed on the basis of mutual understanding.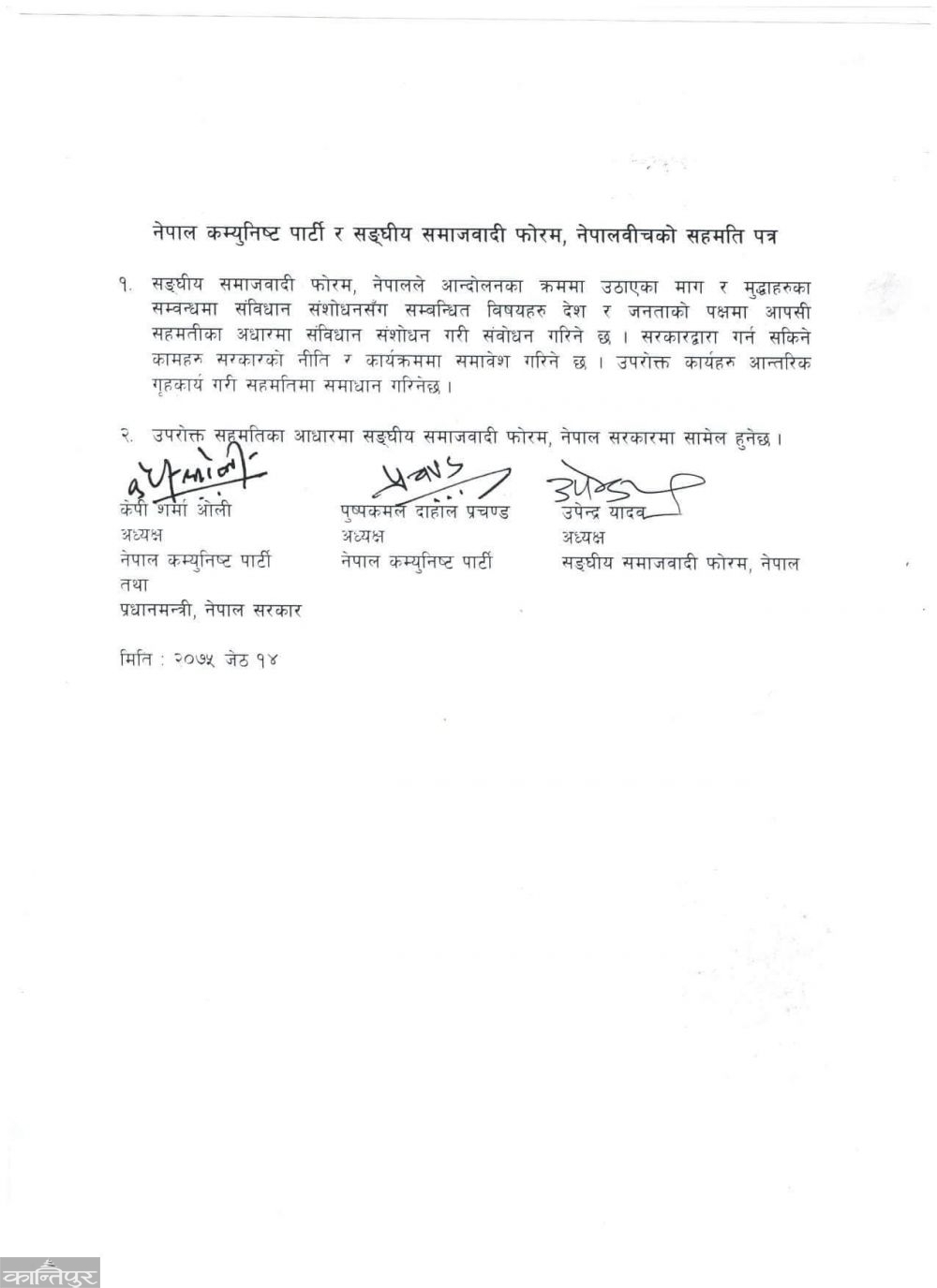 Published: 28-05-2018 12:10