Senior neurosurgeon Dr Upendra Devkota passes away
-
, Kathmandu
Jun 18, 2018-
Senior neurosurgeon Dr Upendra Devkota passed away while undergoing treatment at the Bansbari-based Neuro Hospital on Monday, according to a statement released by the hospital.
Dr Devkota, who was undergoing treatment of gall bladder cancer, breathed his last at 5:35pm this evening.
According to the statement, Dr Devkota's mortal remains will be kept at the hospital premises from 8am-1pm on Tuesday for final tributes.
Dr Devkota had returned home five months after undergoing treatment at a hospital in the United Kingdom.
Earlier, on June 9, Devkota's family had taken him to Boharagaun in Palungtar Municipality-4, Gorkha district as the ailing doctor had wished to visit his birthplace.
Devkota was appointed as the Minister for Health, Science and Technology during the regime of Gyanendra Shah in 2002.
He is the founder of the first neurological trauma unit in Bir Hospital.
Dr Devkota is also the founder of the National Institute of Neurological and Allied Sciences, also known as the Neuro Hospital, Bansbari.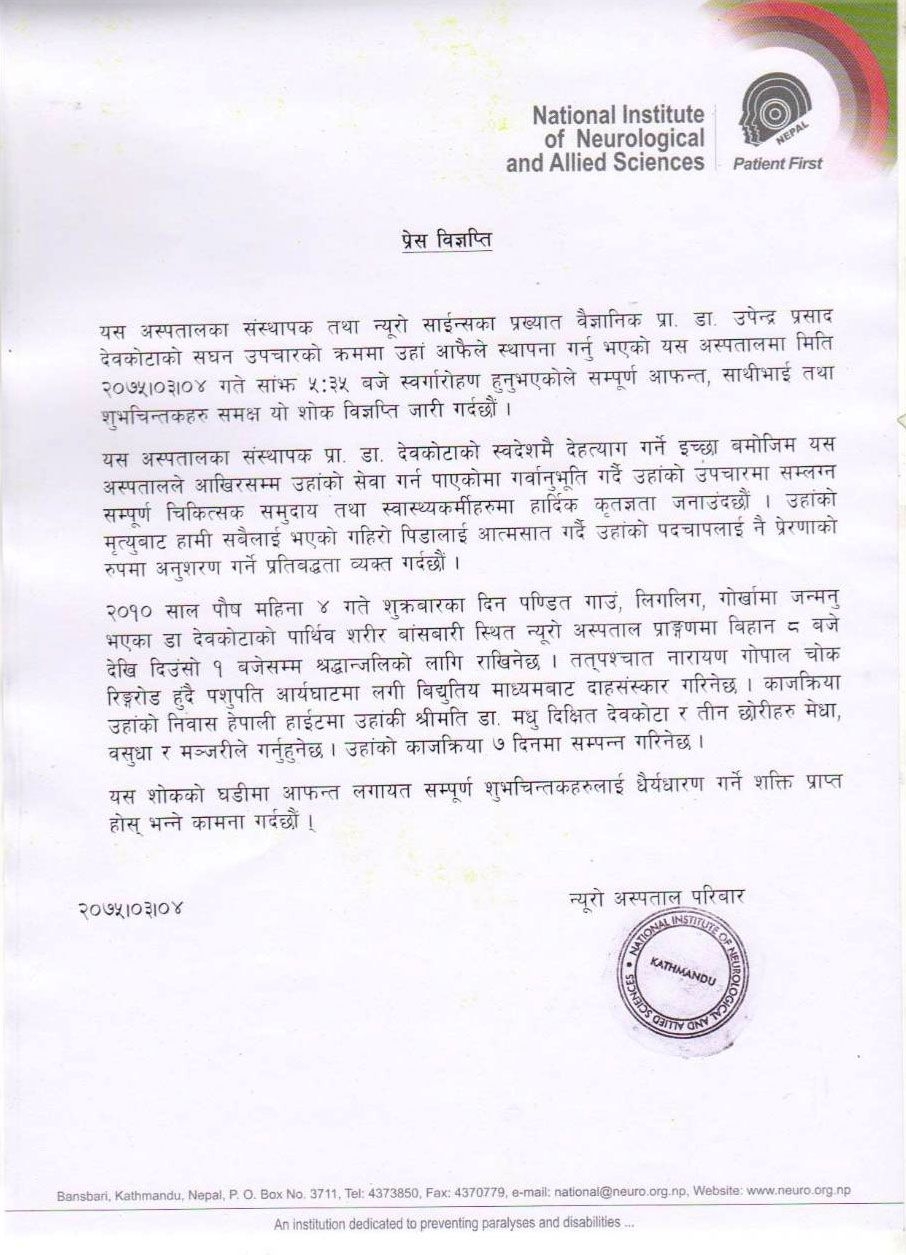 Published: 18-06-2018 19:40