Police intervene in Human Rights and Peace Society's protest
-
, Kathmandu
Jul 10, 2018-
Photos by: Elite Joshi
Human Rights and Peace Society on Tuesday protested against the government saying that the government took inconsiderate decisions and acted against the freedom of the people.
Police detained 25 rights activists following the protest held outside the Prime Minister's Office in Singha Durbar.
Of the arrested are Krishna Pahadi, Dr Gangadhar Adhikari, Krishna Kandel, Uttam Pudasaini, Renuka Poudel, Batuk Krishna Dhungel among others.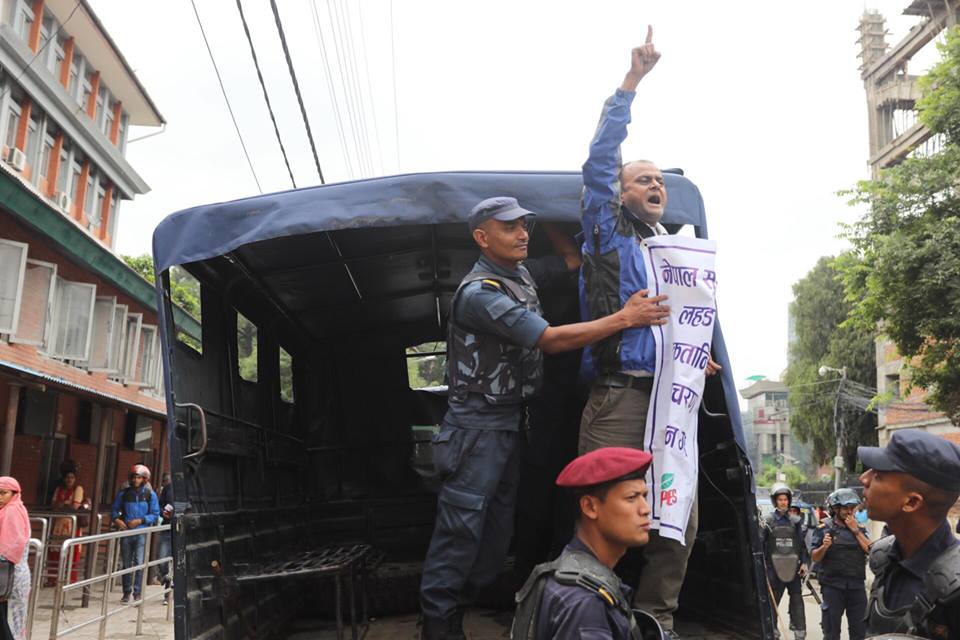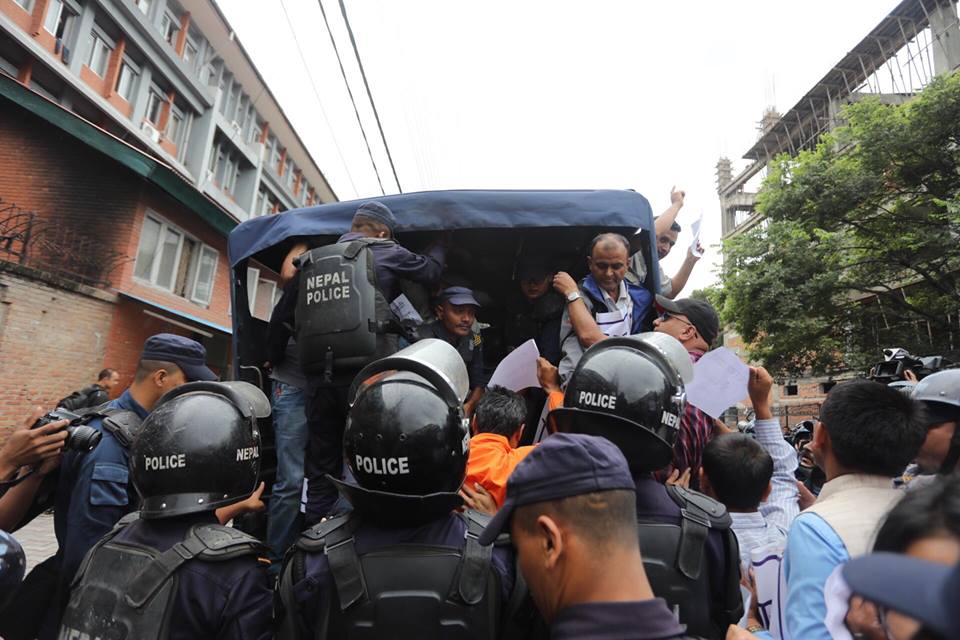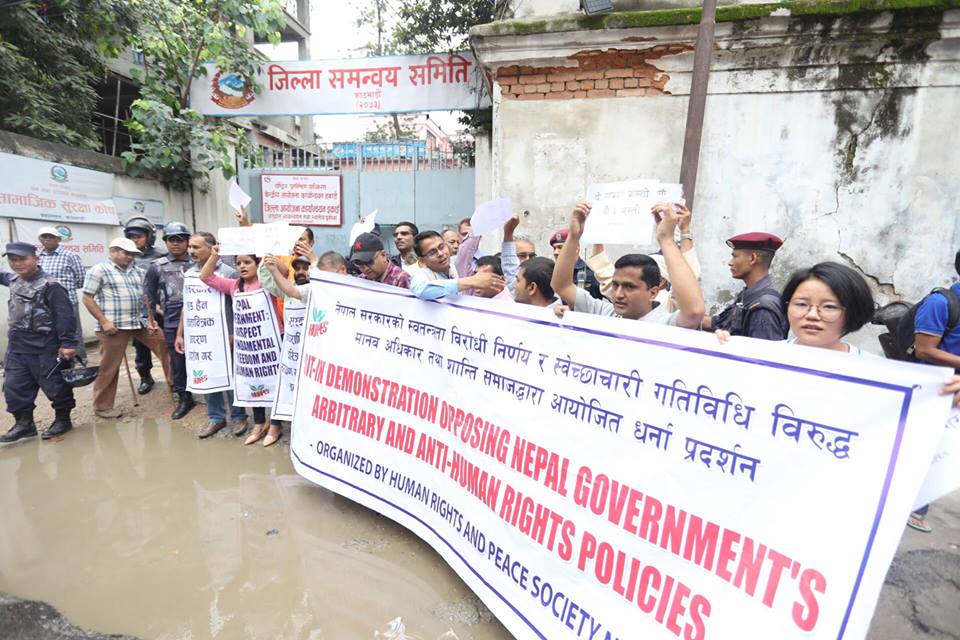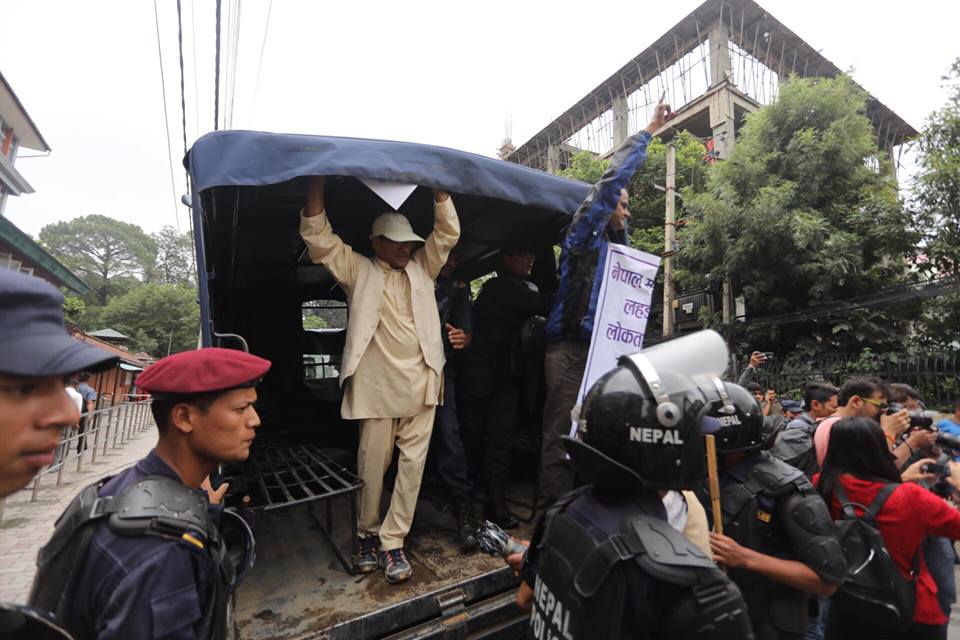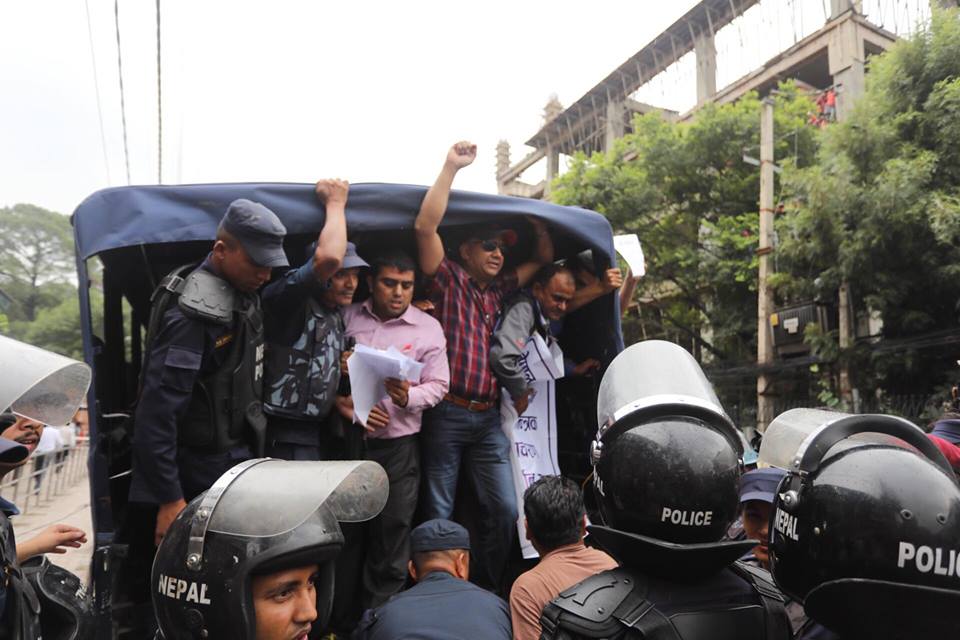 Published: 10-07-2018 14:26