Nepal holds first digital Cabinet meet (With photos)
-
, Kathmandu
Jul 26, 2018-
Nepal government on Thursday held its first digital Cabinet meeting at Singha Durbar, Kathmandu on Thursday. The digital Cabinet meet was part of Prime Minister KP Sharma Oli's commitment to go paperless.
It has been learnt that 'Automachine System' was installed in the office of Prime Minister and Council of Ministers to make the discussions on agenda precise and effective.
The government had given laptops to all the Cabinet ministers. The ministers would receive username and One Time Password (OTP) once they enter the Cabinet hall.
The ministers would then login and access the Cabinet meeting's agenda. Every Cabinet meeting will issue a new password.
The Chief Secretary will distribute the username and password of each Cabinet meeting to the Prime Minister and Ministers.
The PMO has installed cellphone jammers on its premises as well as at the Prime Minister's residence to secure the discussions and ensure no disturbances or distractions during the Cabinet meetings.
The PMO's move follows PM Oli's warning on May 30 to dismiss any minister who does not know how to use a laptop.
Photos: PM's Secretariat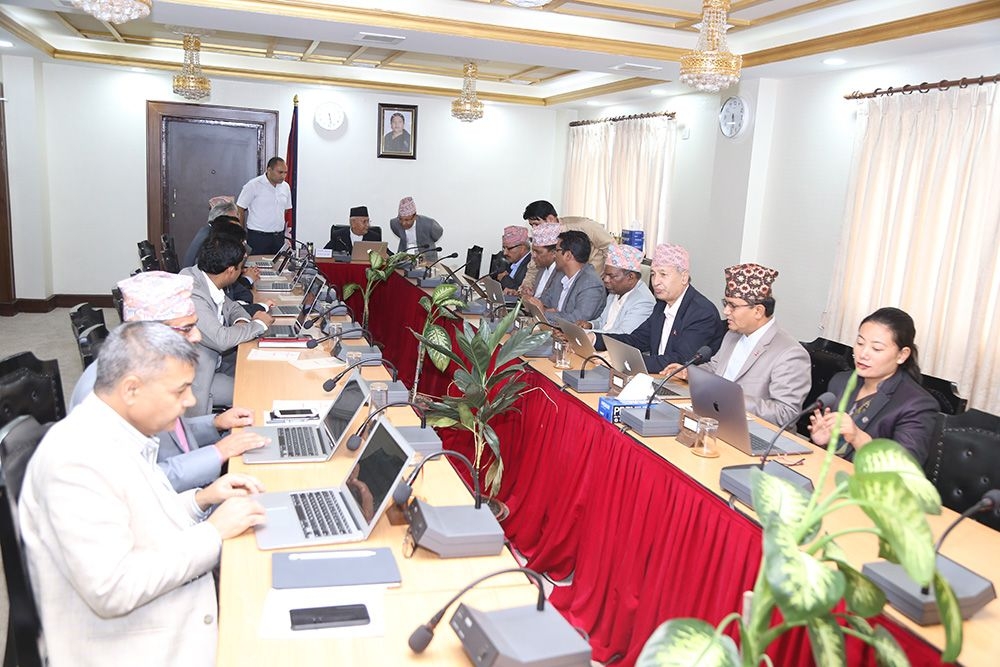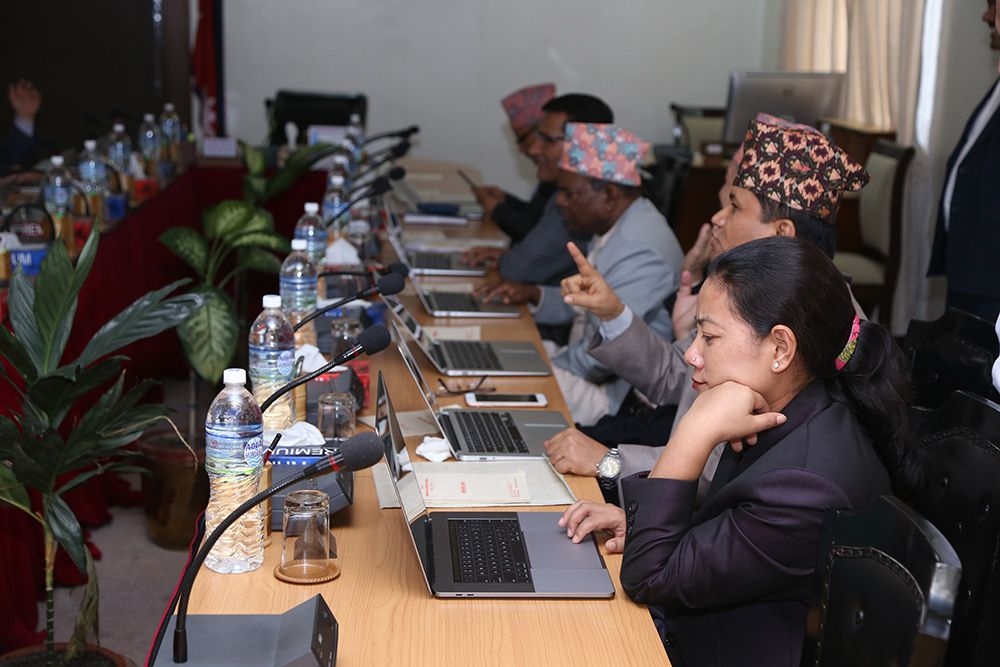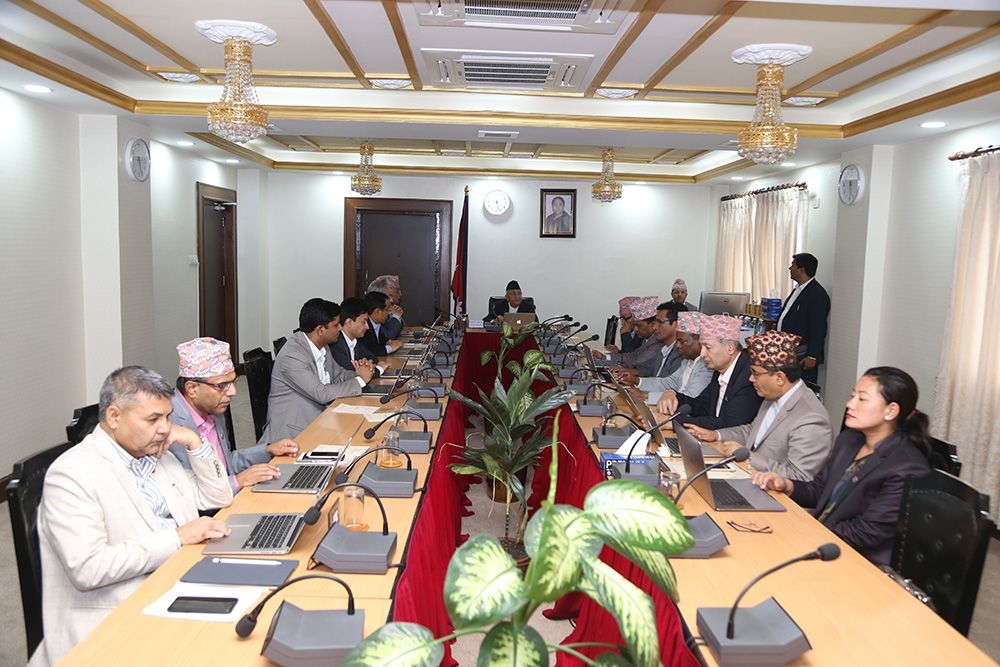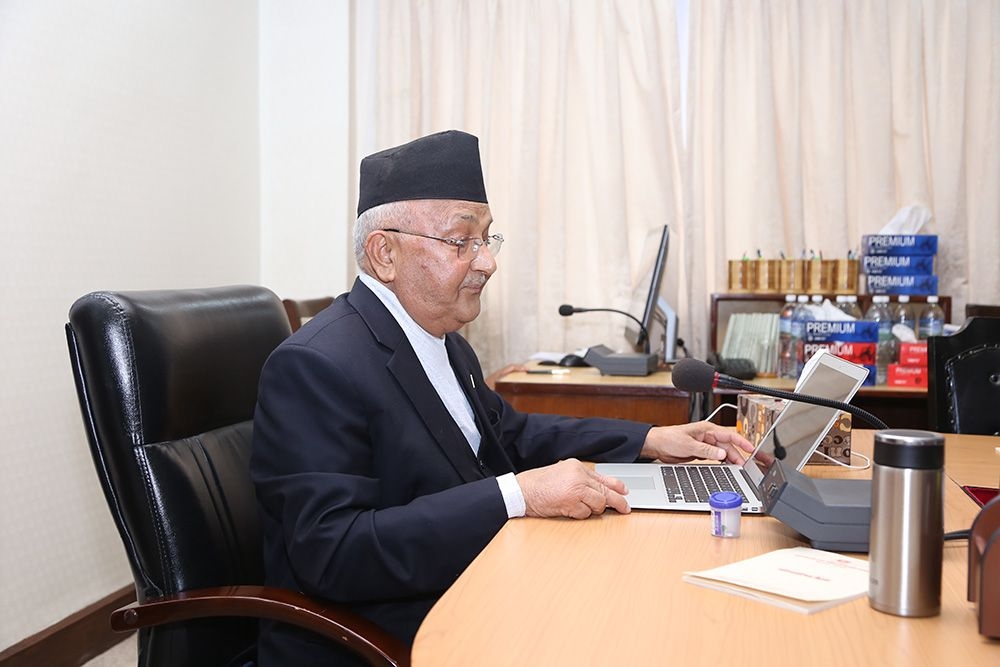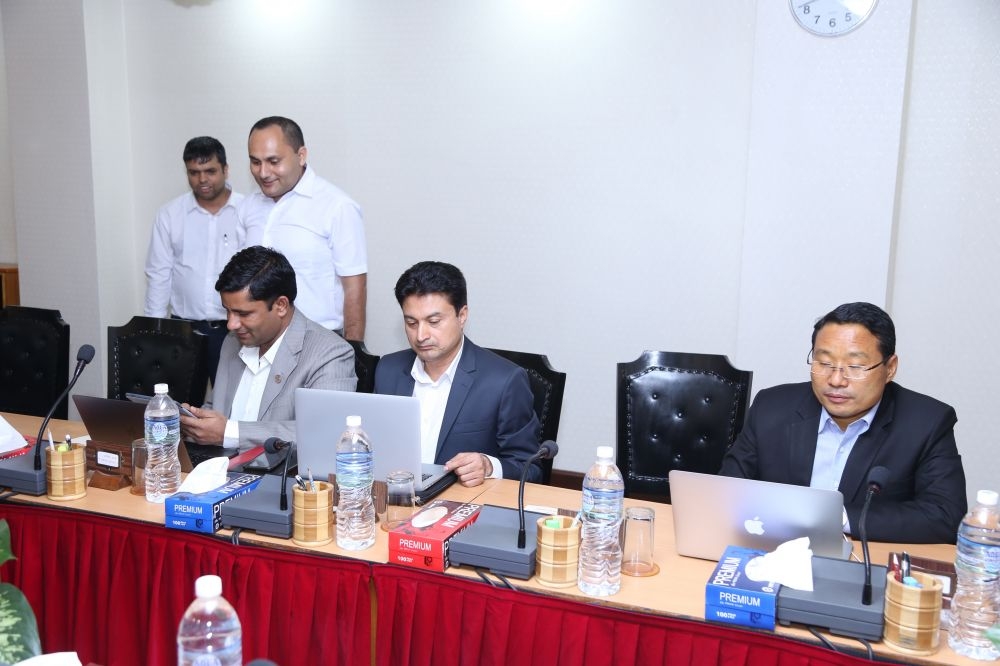 Published: 26-07-2018 19:40