PHSC meet put off again, ruling NCP refuses to endorse Joshee for CJ post
-
, Kathmandu
Jul 30, 2018-
The meeting of Parliamentary Hearing Special Committee (PHSC) held to take a call on the recommendation to appoint acting Chief Justice (CJ) Dipak Raj Joshee to the post of Chief Justice was put off on Monday. The next meeting has been convened for next Wednesday.
The meeting was put off after the lawmakers from the ruling and opposition party put forth their inputs on the recommendation. The PHSC Chairmman Laxma Lal Karna said the meeting was postponed in order to make a unanimous decision on the CJ's appointment.
According to a PHSC member, both the ruling Nepal Communist Party (NCP) and opposition Nepali Congress (NC) agreed to put off the meeting instead of going for division of votes after the two sides were divided on the appointment of CJ. He said NCP lawmakers stuck to the stand that Joshee's name can't be endorsed for the top judiciary post, while the NC lawmakers vouched for his appointment.
After quizzing CJ nominee Joshee on Thursday, the committee has been able to give its verdict on whether or not to endorse Joshee's name for the post due to disputes over his educational certificates and court decisions from his bench.
Cross-party lawamekrs had questioned Joshee on multiple issues for around two-and-a-half hours but Joshee took hardly 15 minutes to answer them.
Though allowed in earlier meetings, Journalists were not allowed access to the meeting venue today. Joshi was recommended for the post of chief justice by the Constitutional Council on June 12. The CJ post has been lying vacant since Gopal Prasad Parajuli resigned on Mar 15.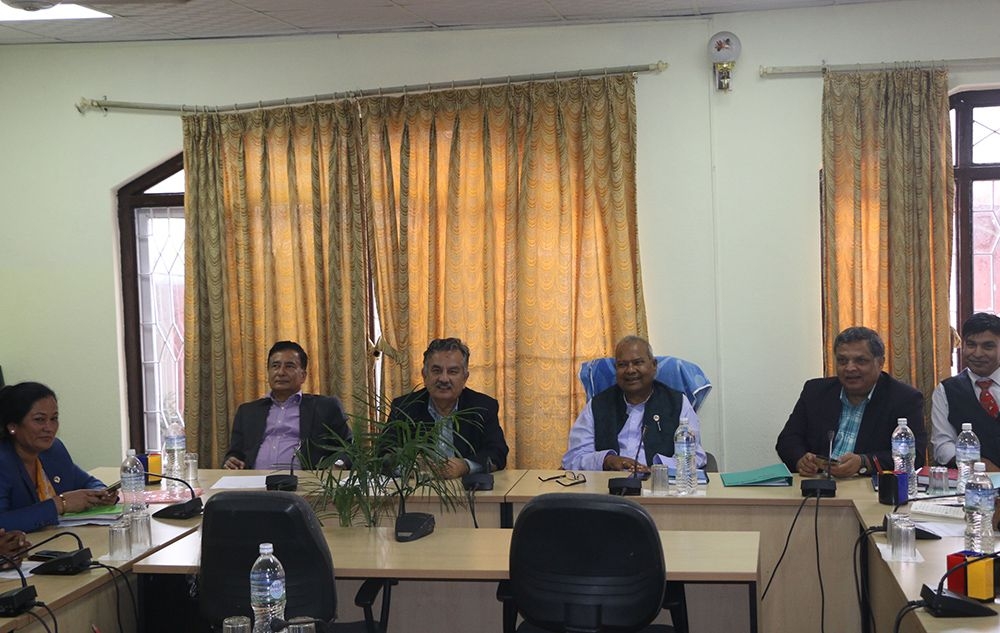 Published: 30-07-2018 15:17