Explosion at Biratnagar Metropolis office (With photos)
-
, Biratnagar
Aug 12, 2018-
An improvised explosive device went off at the office of Biratnagar Metropolitan City on Sunday.
Police said the explosion occurred at the passageway in front of mayor Bhim Parajuli's office room at around 2:15 pm. Deputy Mayor Indira Karki and some ward chairpersons were present in the building when the bomb went off.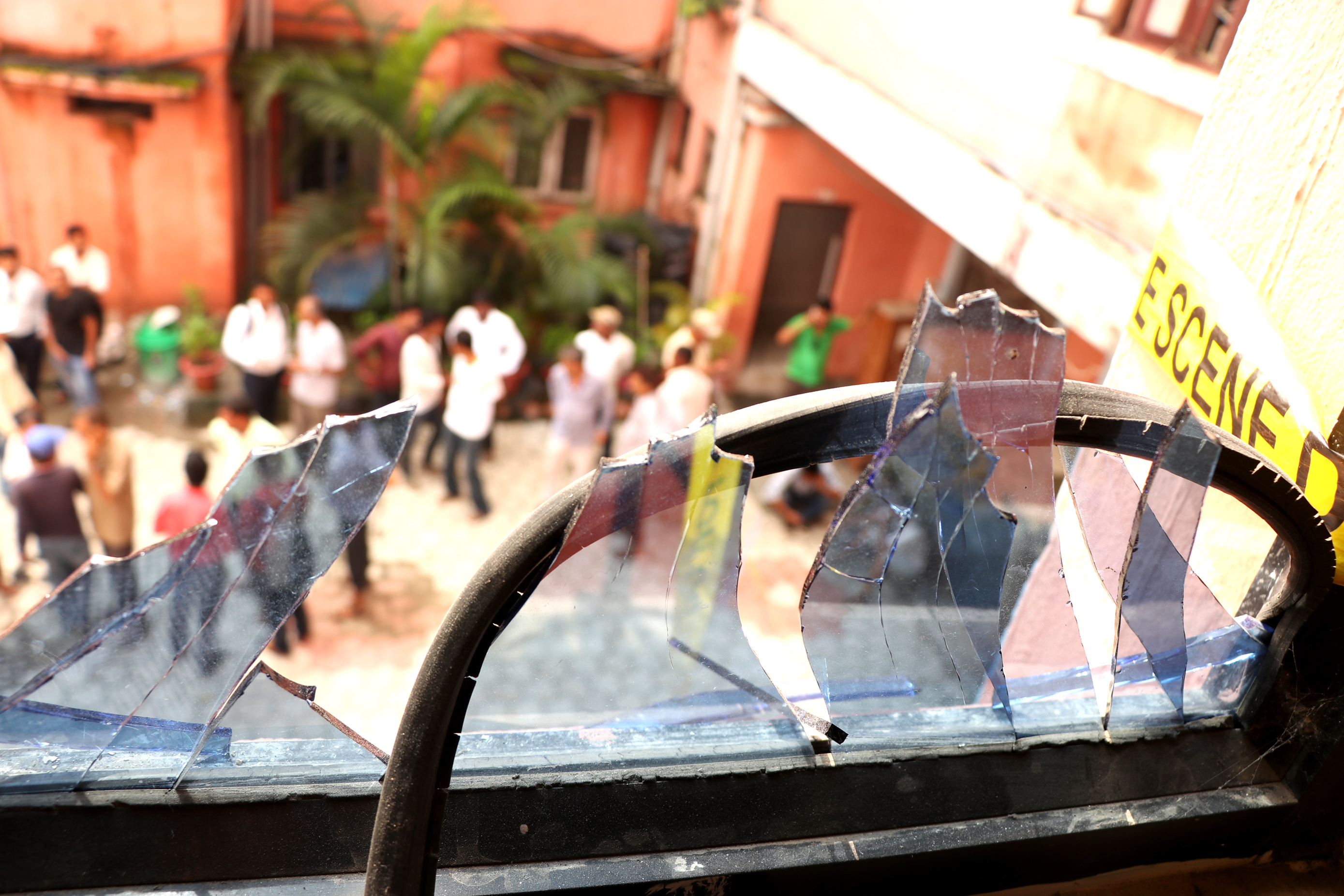 The bomb went off during lunch hour when most of the office staffs and service seekers were not in the building. No casualties or injuries have been reported in the explosion but the window panes of the office building sustained damage.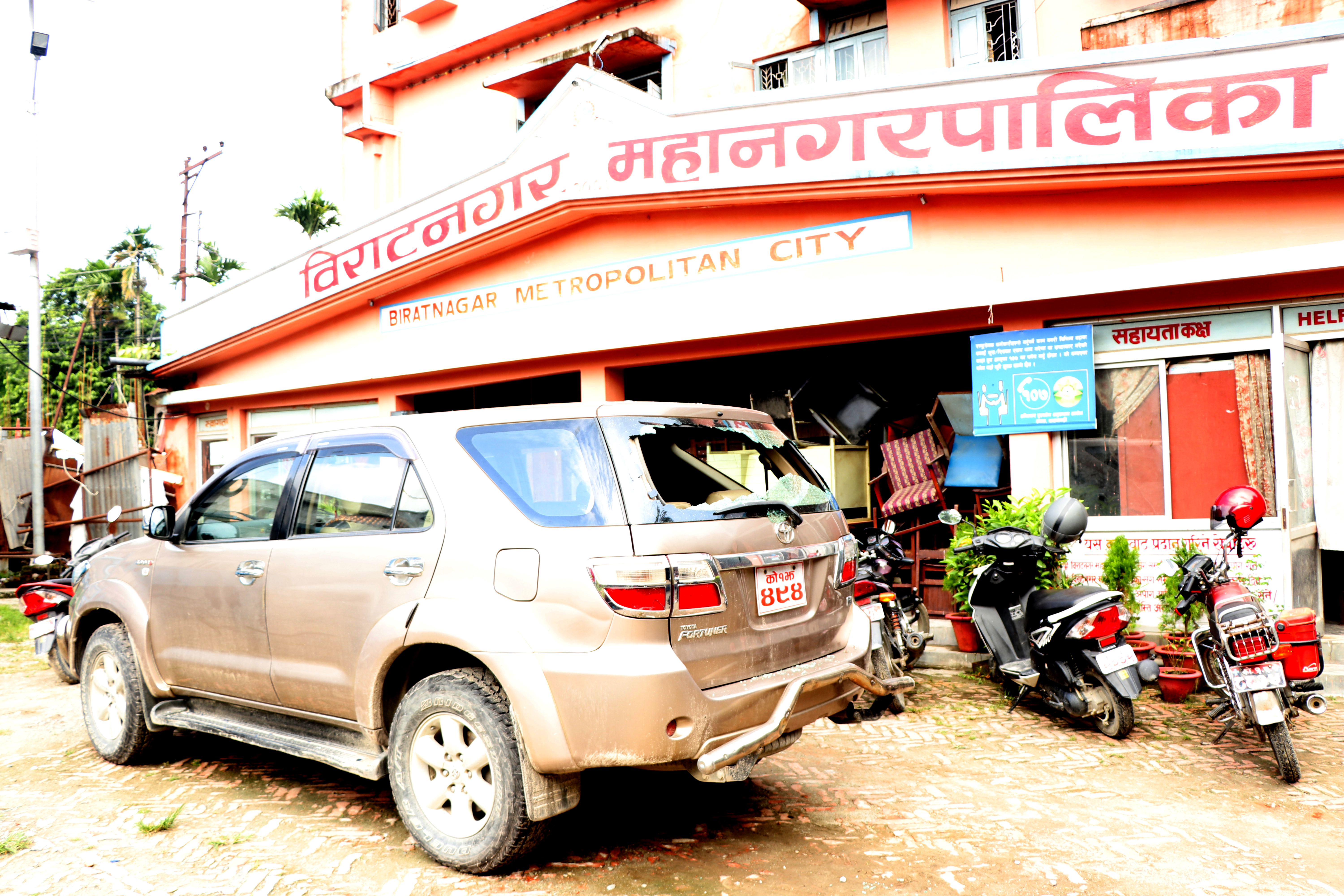 Police has cordoned off the area and barred entry into the office premises. Police said they are scouring the area with sniffer dogs and also checking the CCTV footages for clues behind the motive and those involved behind the explosion.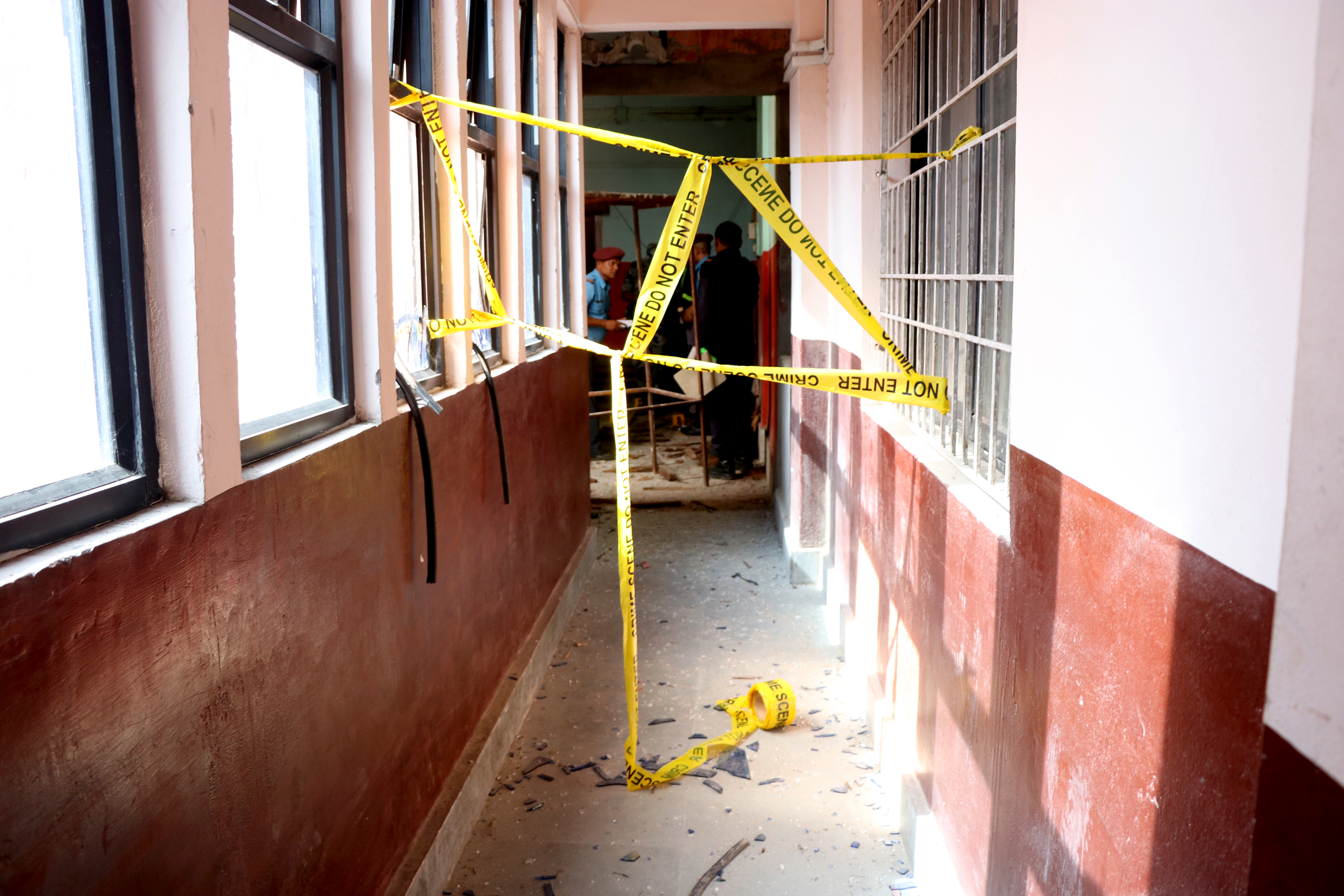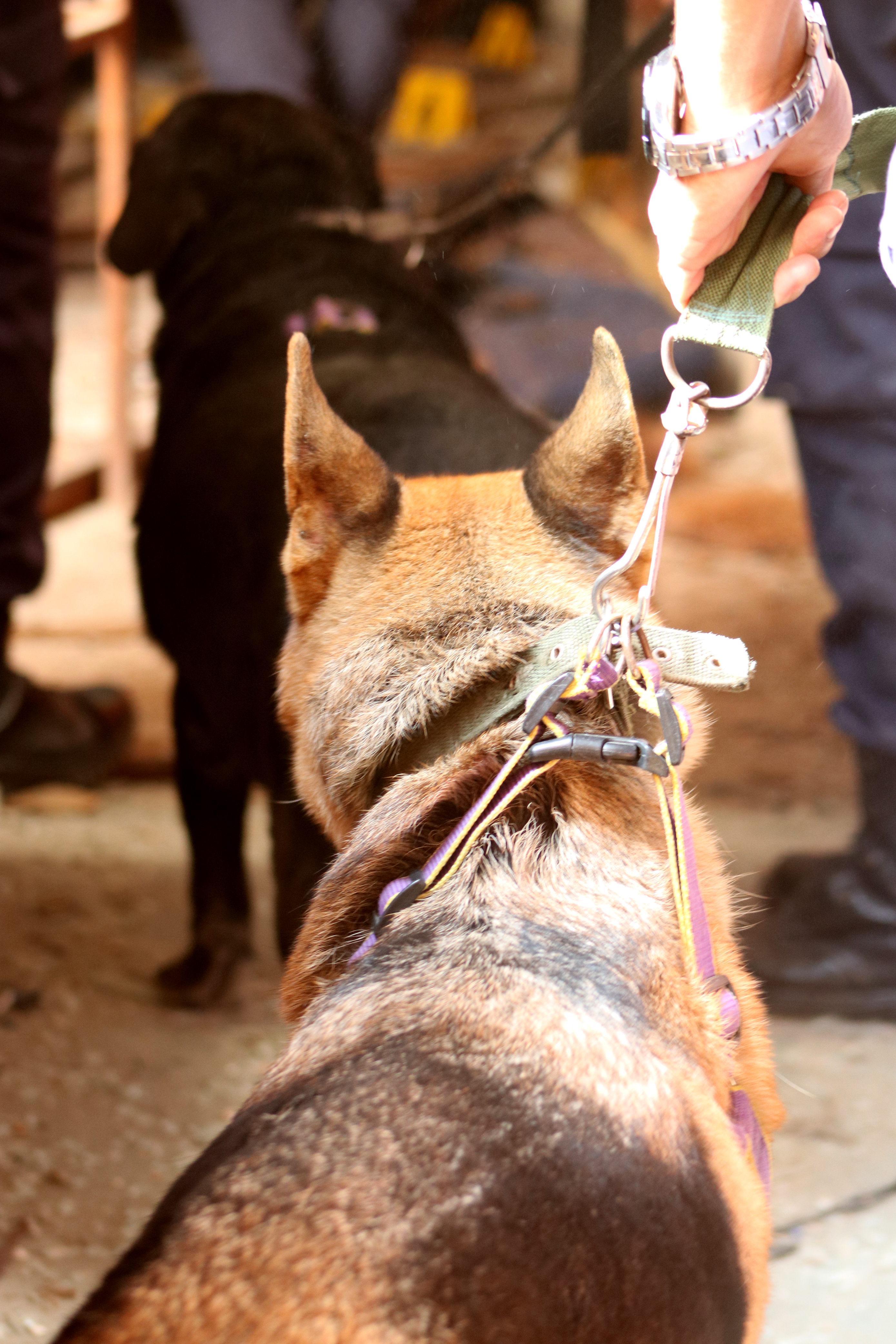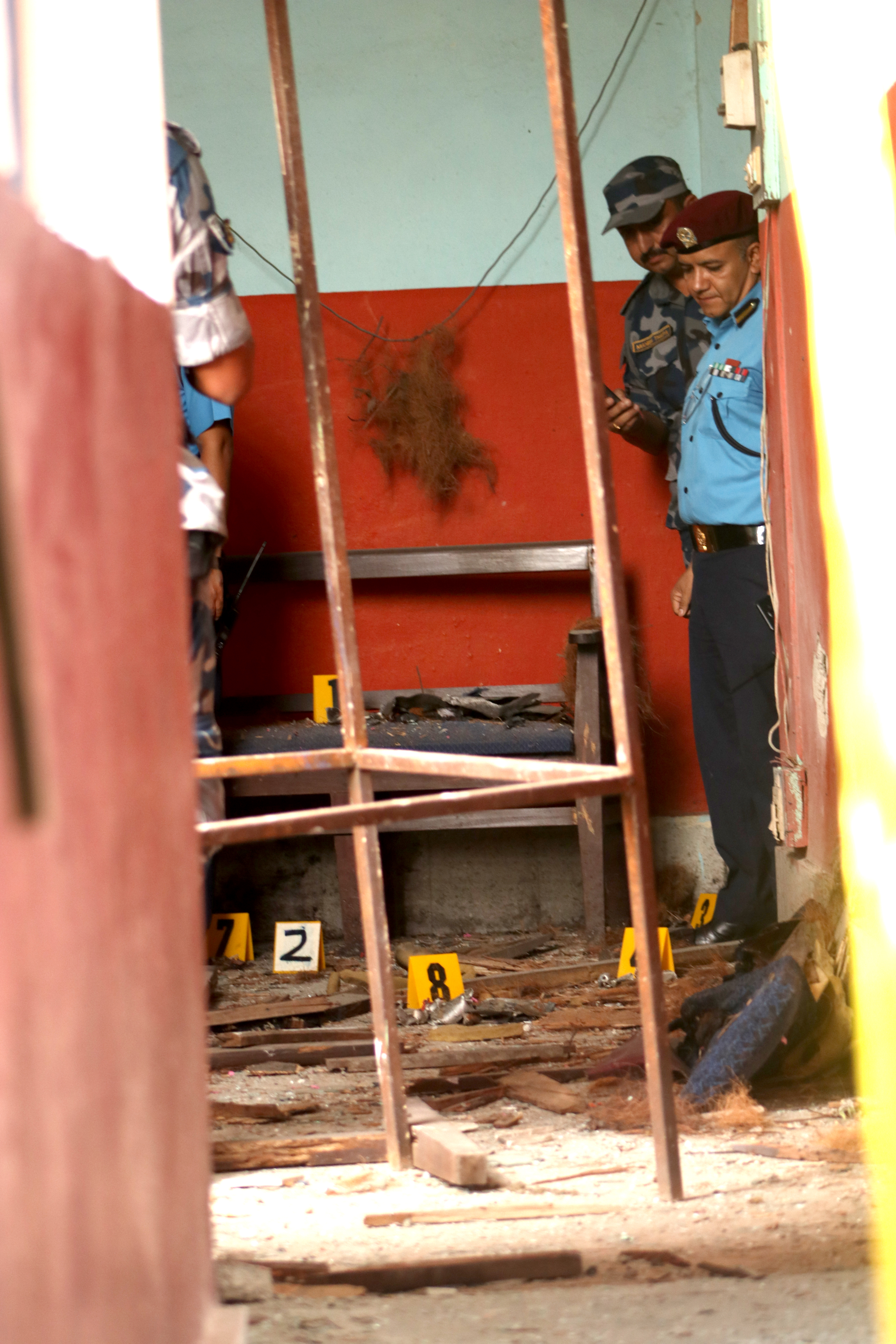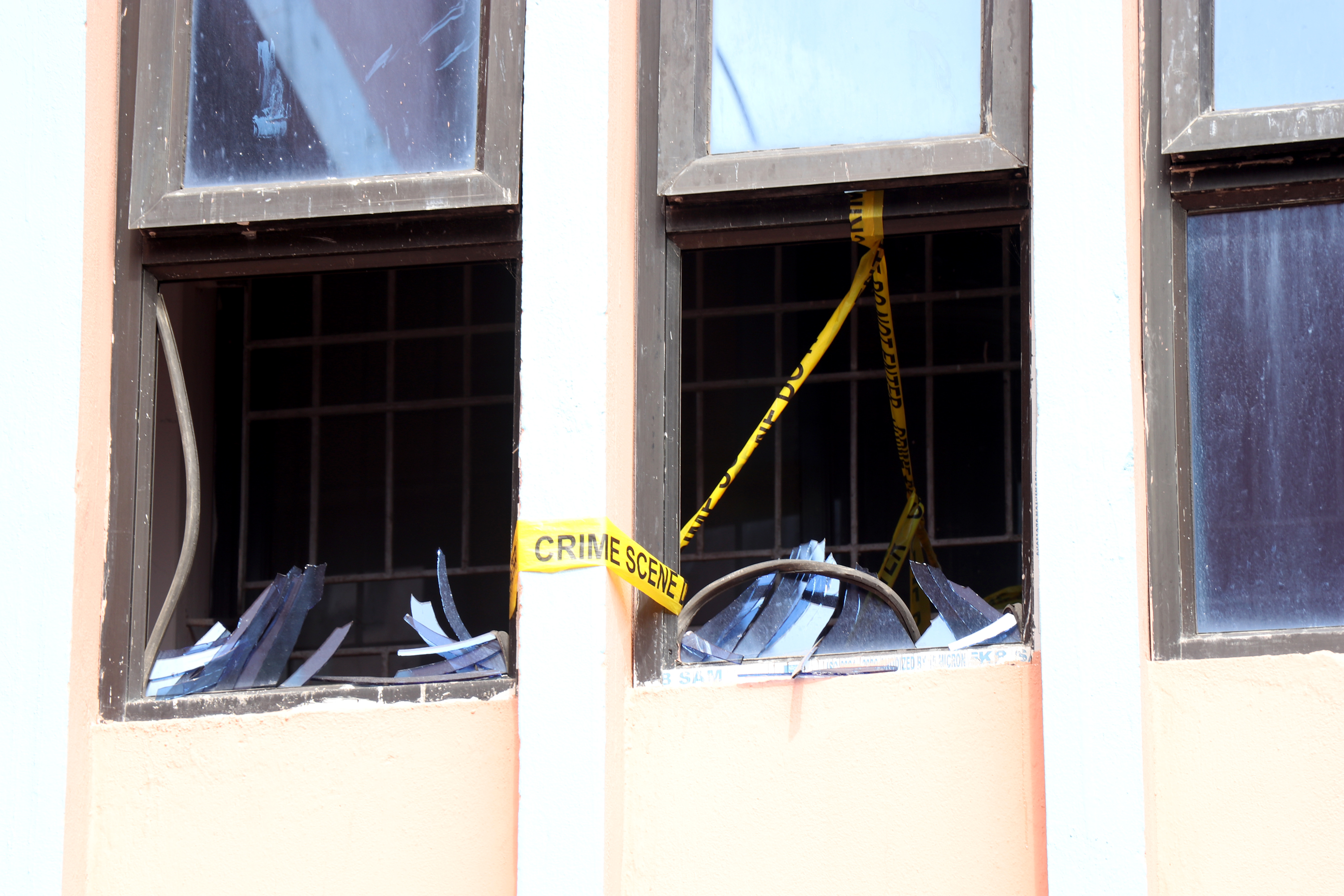 Published: 12-08-2018 15:05