Concrete bridge swept by flood in Barhabise
-
, Kathmandu
Aug 19, 2018-
A concrete bridge over a local Sandi stream at Barhabise bazaar was swept away on Saturday. The bridge connecting Barhabise and Khursani bazaar was slightly pushed by flood and landslide triggered by Friday night's incessant rainfall.
Vehicular movement has been disrupted and Tatopani border has been cut off from Barhabise following the incident.
The stream started spilling over after the landslide debris blocked the bridge. According to local Rajendra Sherstha, Panic-stricken people ran to safety after the bridge was swept at around 10 pm last night.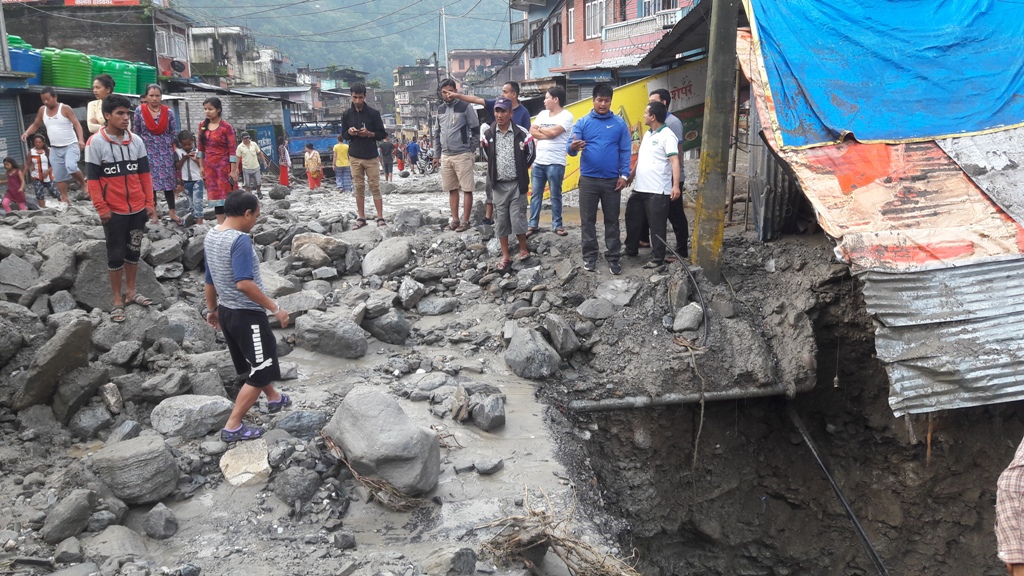 The Chinese government had constructed the 40-feet long bridge in 2024 BS. Mud and sands have piled up to five feet on the road, RSS reported.
Three excavators have been used to remove the landslide debris, police said. Engineer at the Road Division Office, Charikot, said preparation was underway to install a bailey bridge there.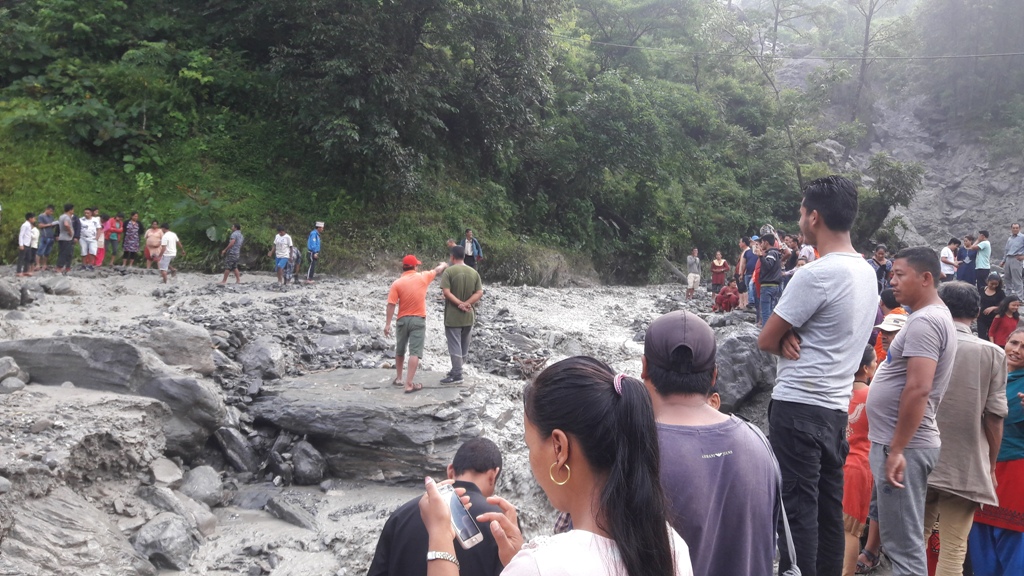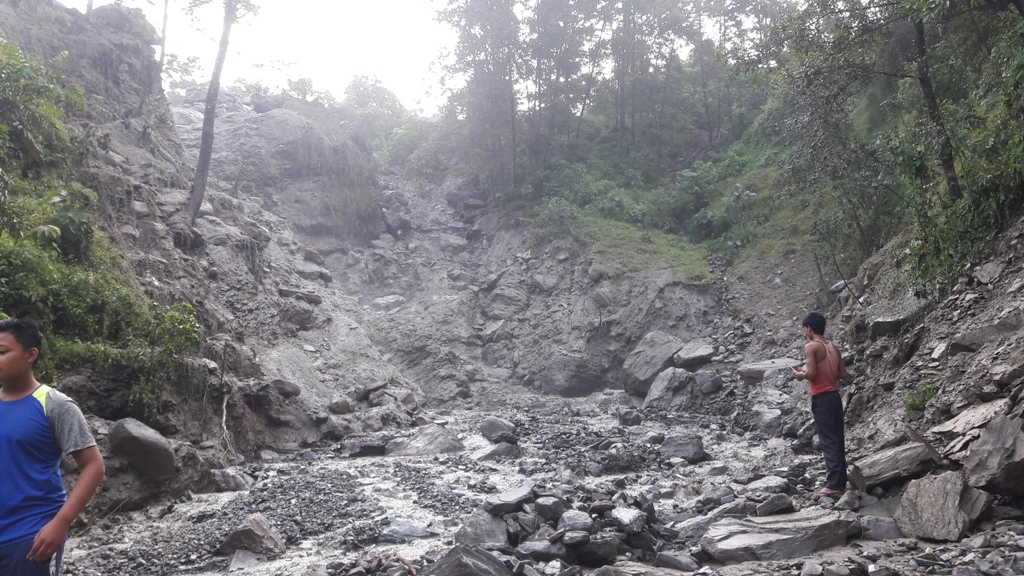 Published: 19-08-2018 12:59