Valley cabbies don fluorescent uniform (In photos)
-
, Kathmandu
Aug 22, 2018-
Photos by: Elite Joshi
Taxi drivers inside Kathmandu Valley will be donning fluorescent uniforms (sleeveless jackets) from Wednesday.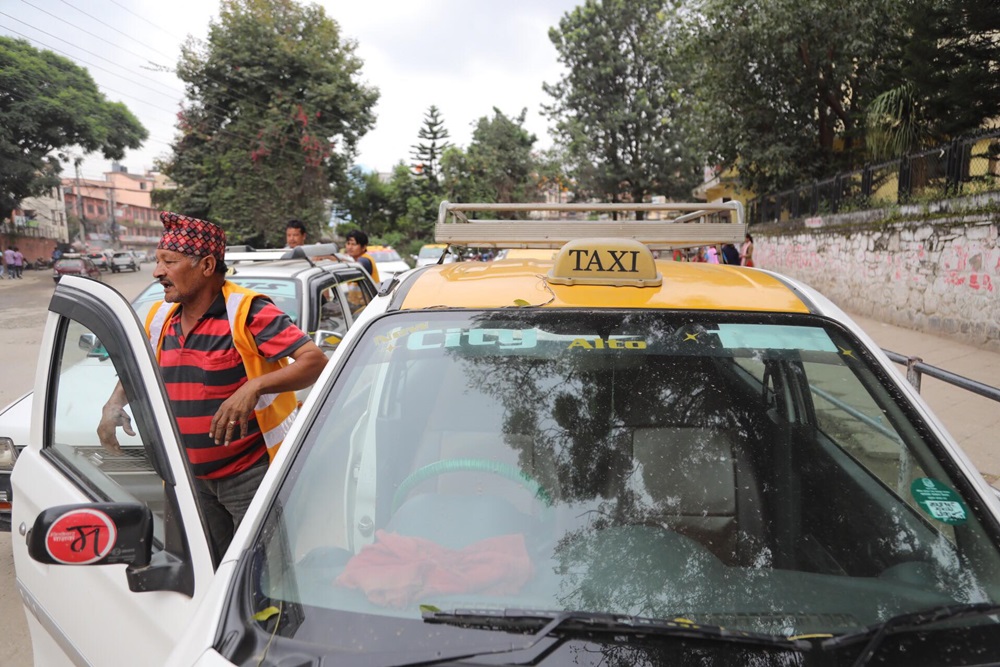 Around 300 taxi drivers wore the orange-coloured fluorescent dress laced with reflective white stripe.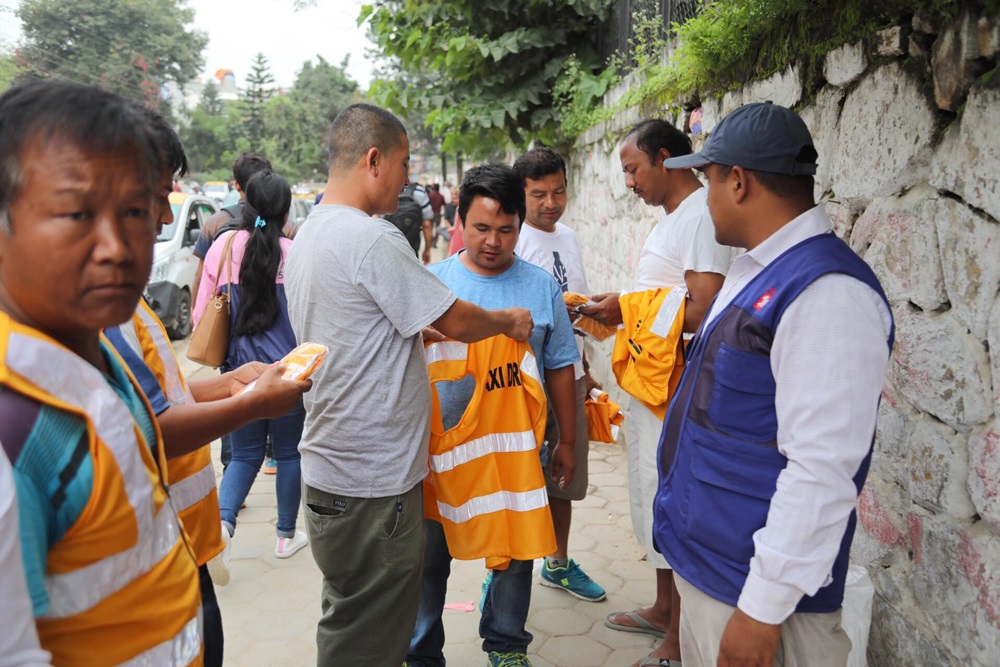 According to Nepal Meter Taxi Entrepreneurs' Association (NMTEA) Chairman Arjun Gautam the dress costs Rs300 and every taxi drivers must wear the jacket within one month.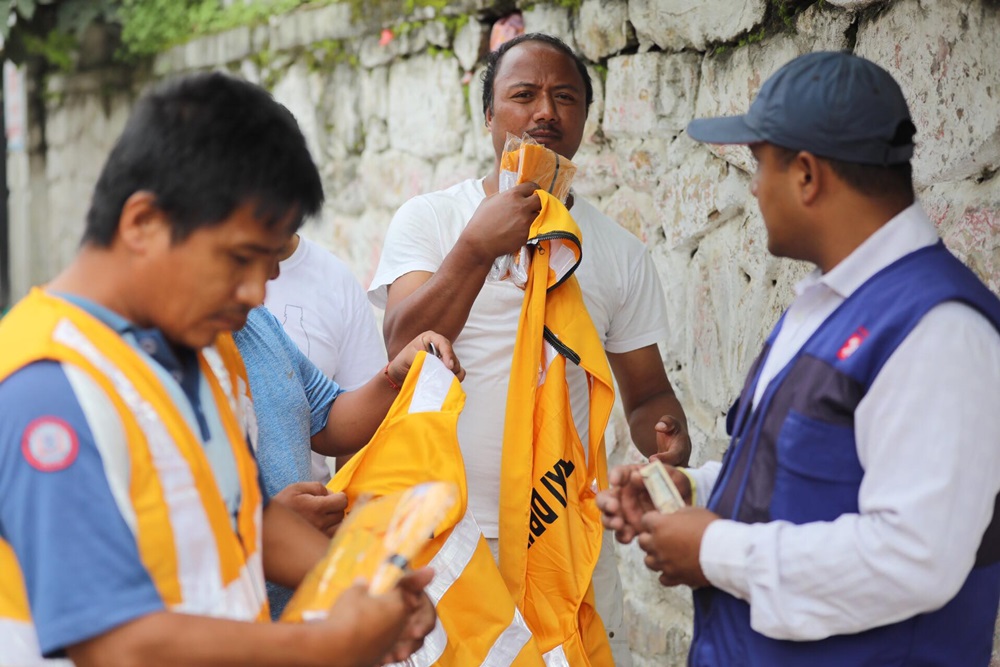 Likewise, the dress code will be made compulsory for taxi drivers across the nation with the coordination of traffic police offices and the National Federation of Nepal Transport Entrepreneurs.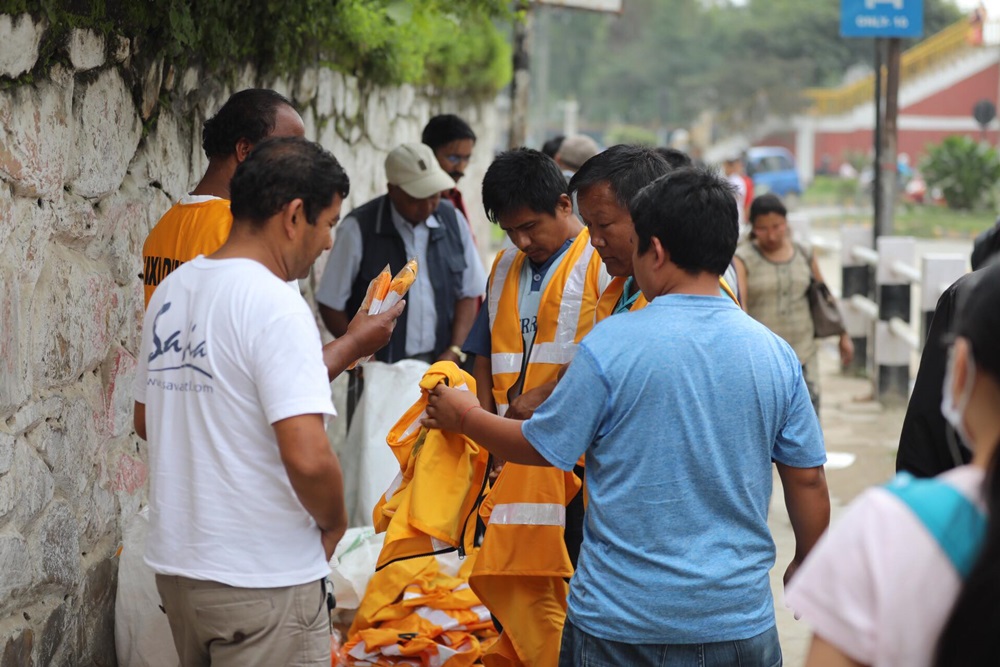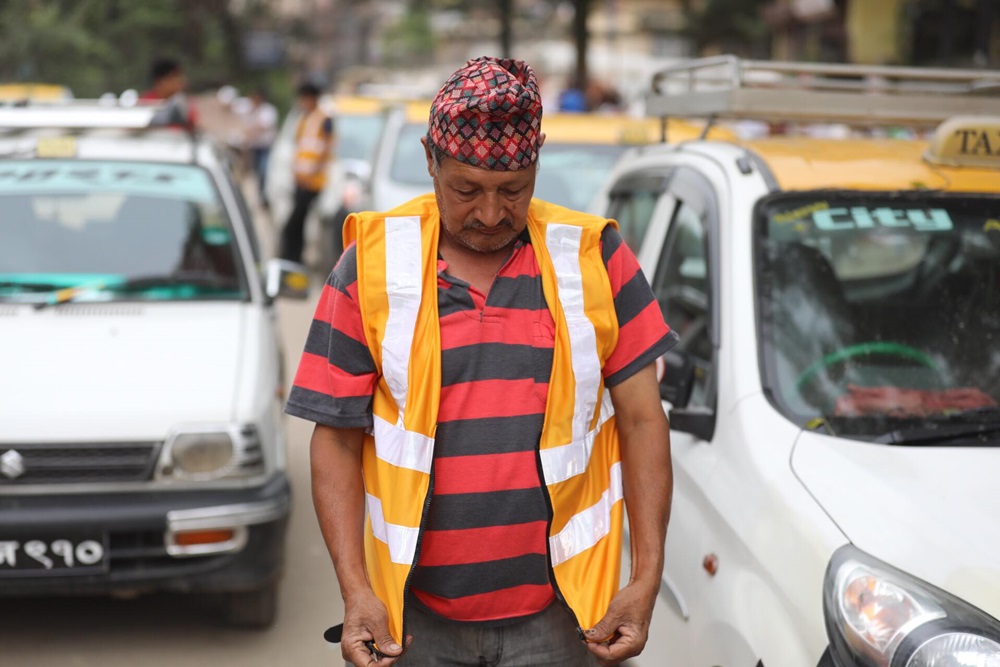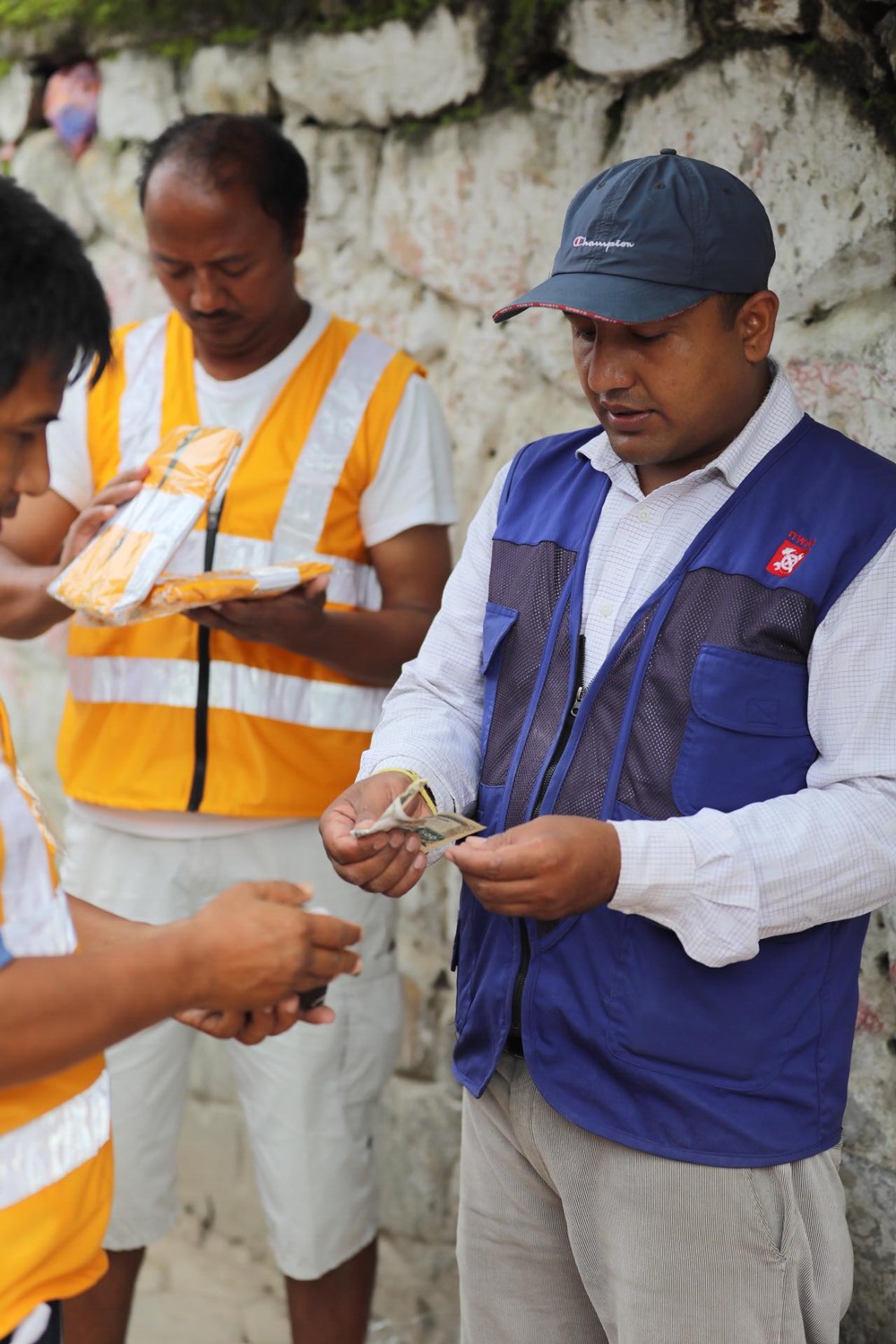 Published: 22-08-2018 14:40