Commoners at receiving end of odd-even rule
-
, Kathmandu
Aug 29, 2018-
General people were forced to bear the brunt of the odd-even rule for vehicles adopted in view of the 4th Bay of Bengal Initiative for Multi-Sectoral Technical and Economic Cooperation (BIMSTEC) summit slated for August 30 and 31.
People had to walk for hours to reach their destination on Wednesday as the public vehicles were sparse.
The government has announced odd-even vehicle rule for three days—from August 29 to 31—on alternate days in Kathmandu valley to faciliate the arrival and mobility of the foreign VIP guests during the BIMSTEC summit.
Photos: Angad Dhakal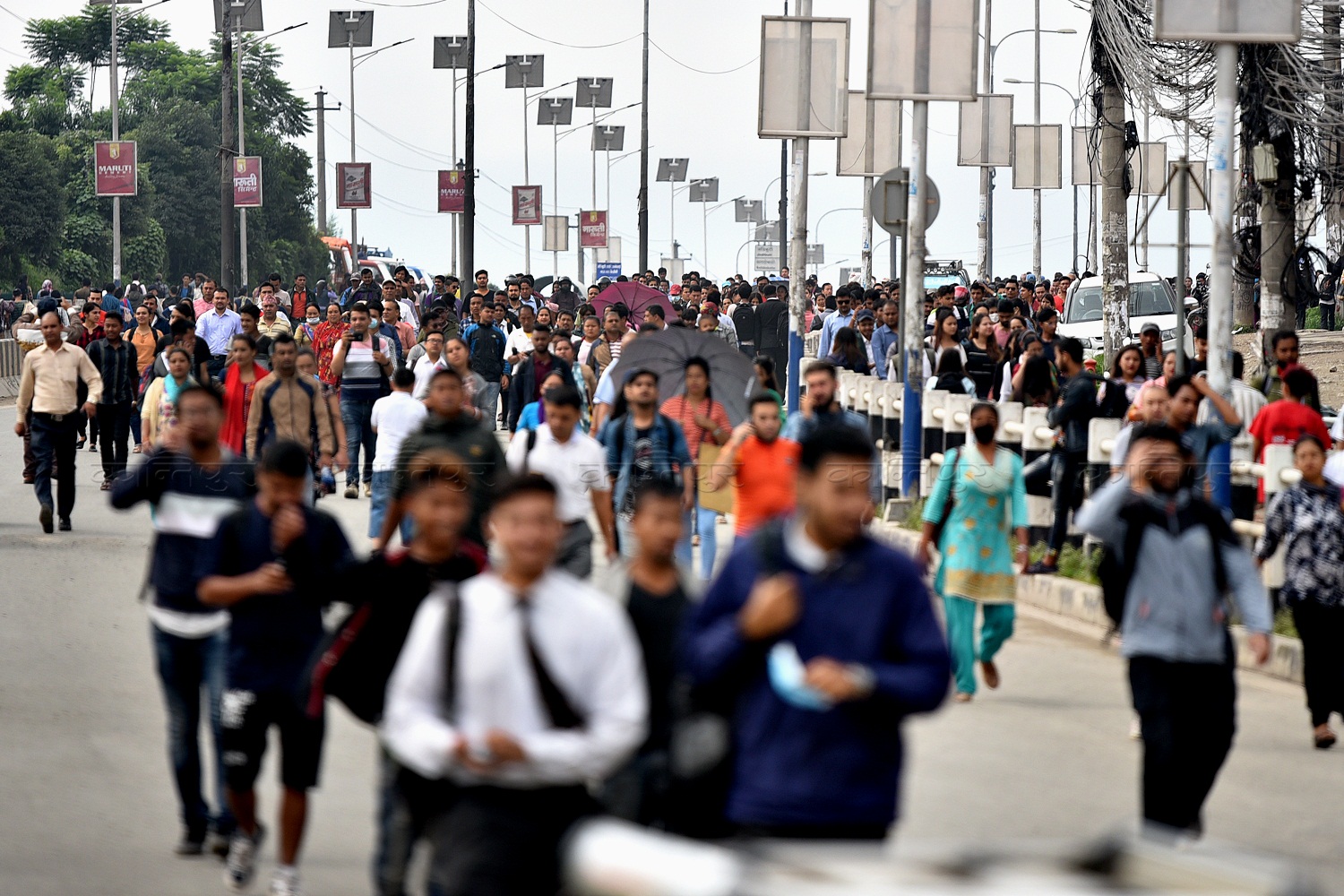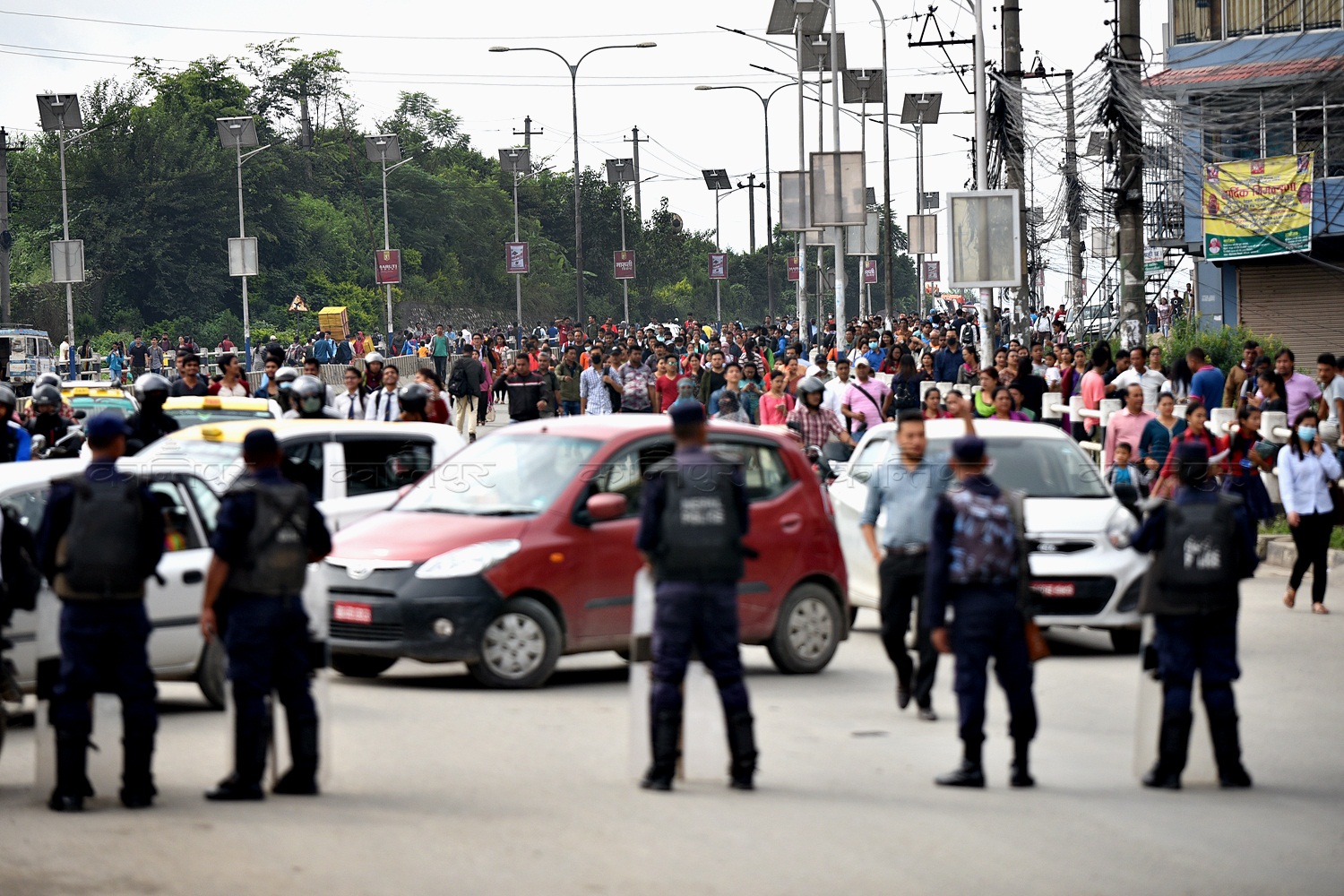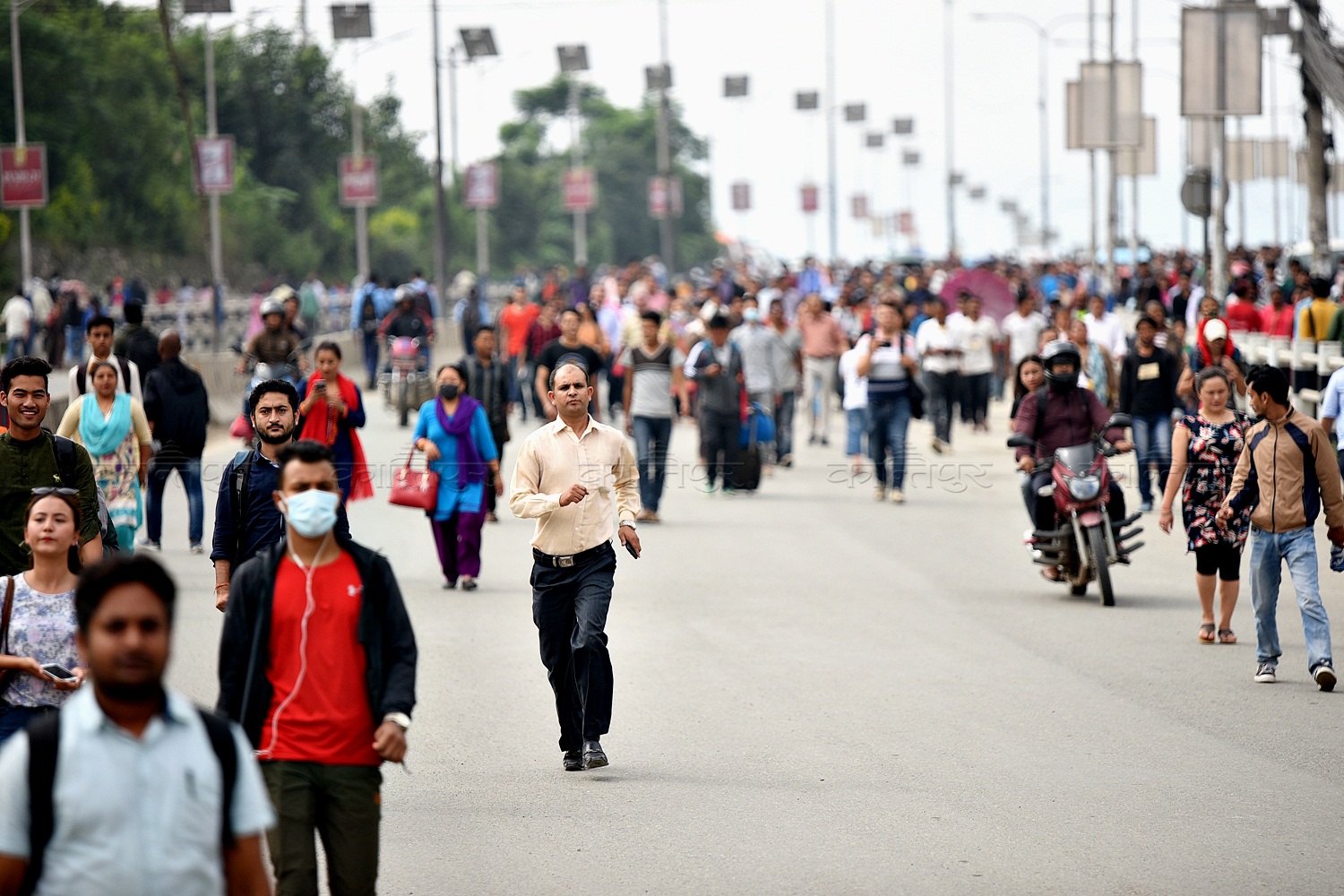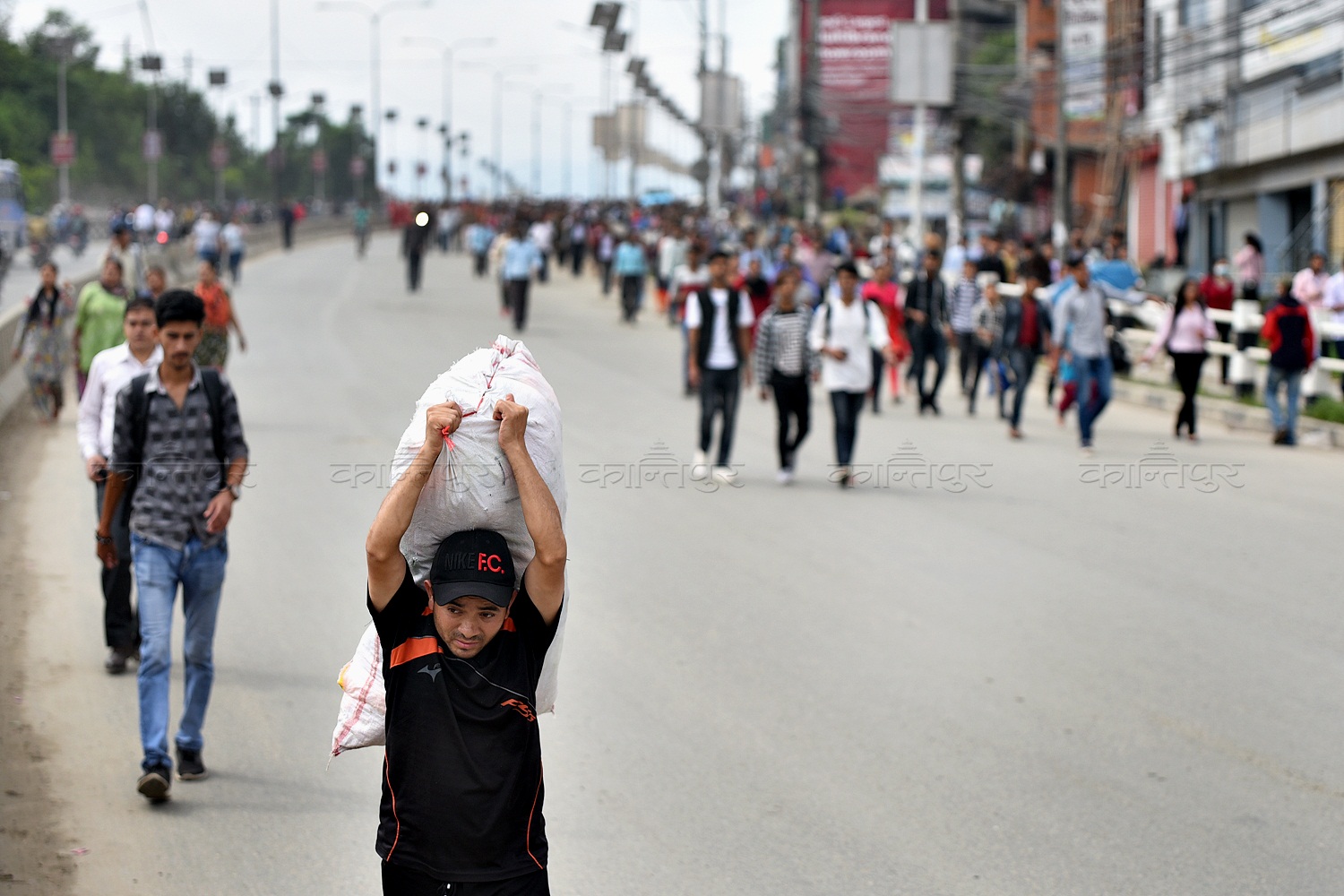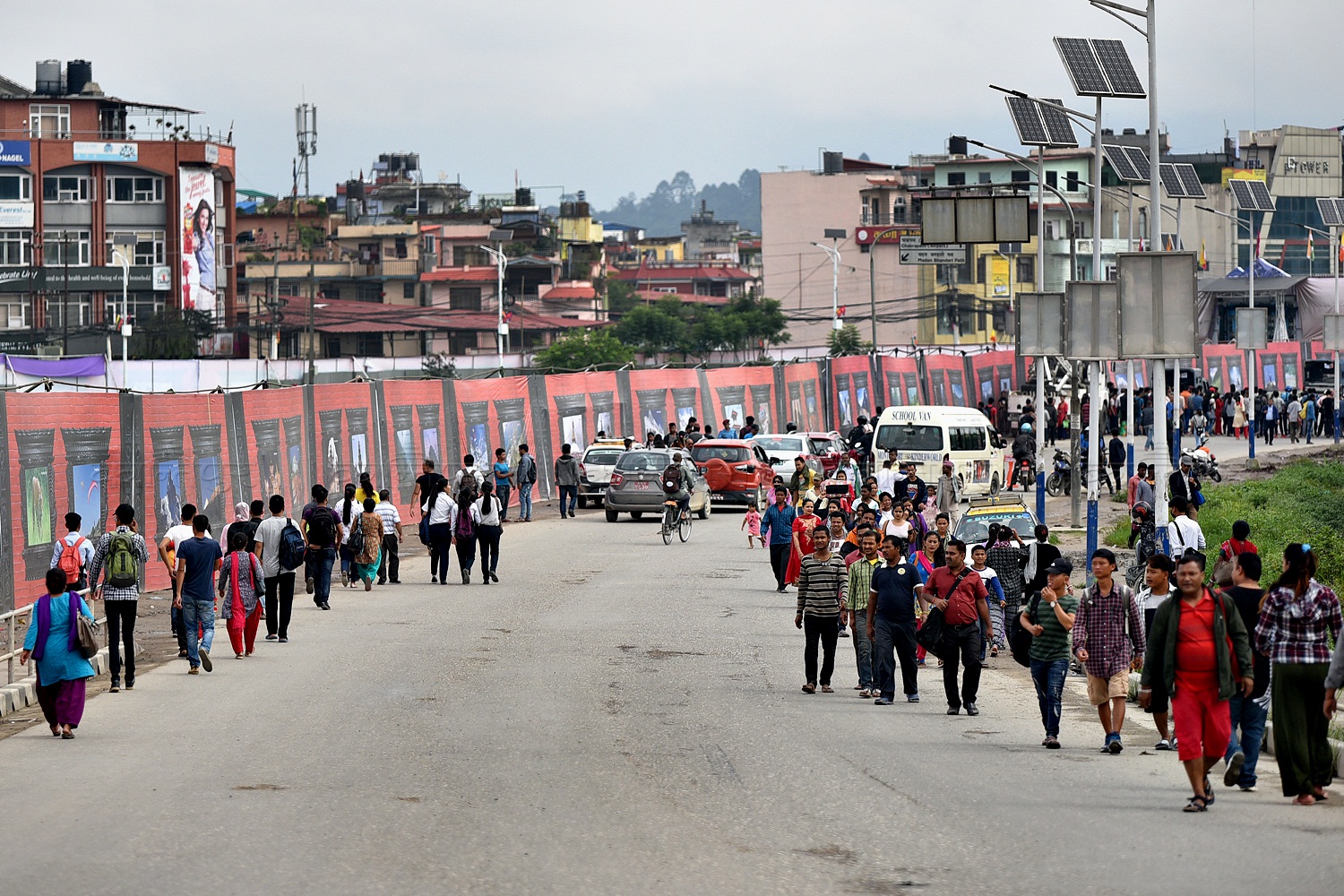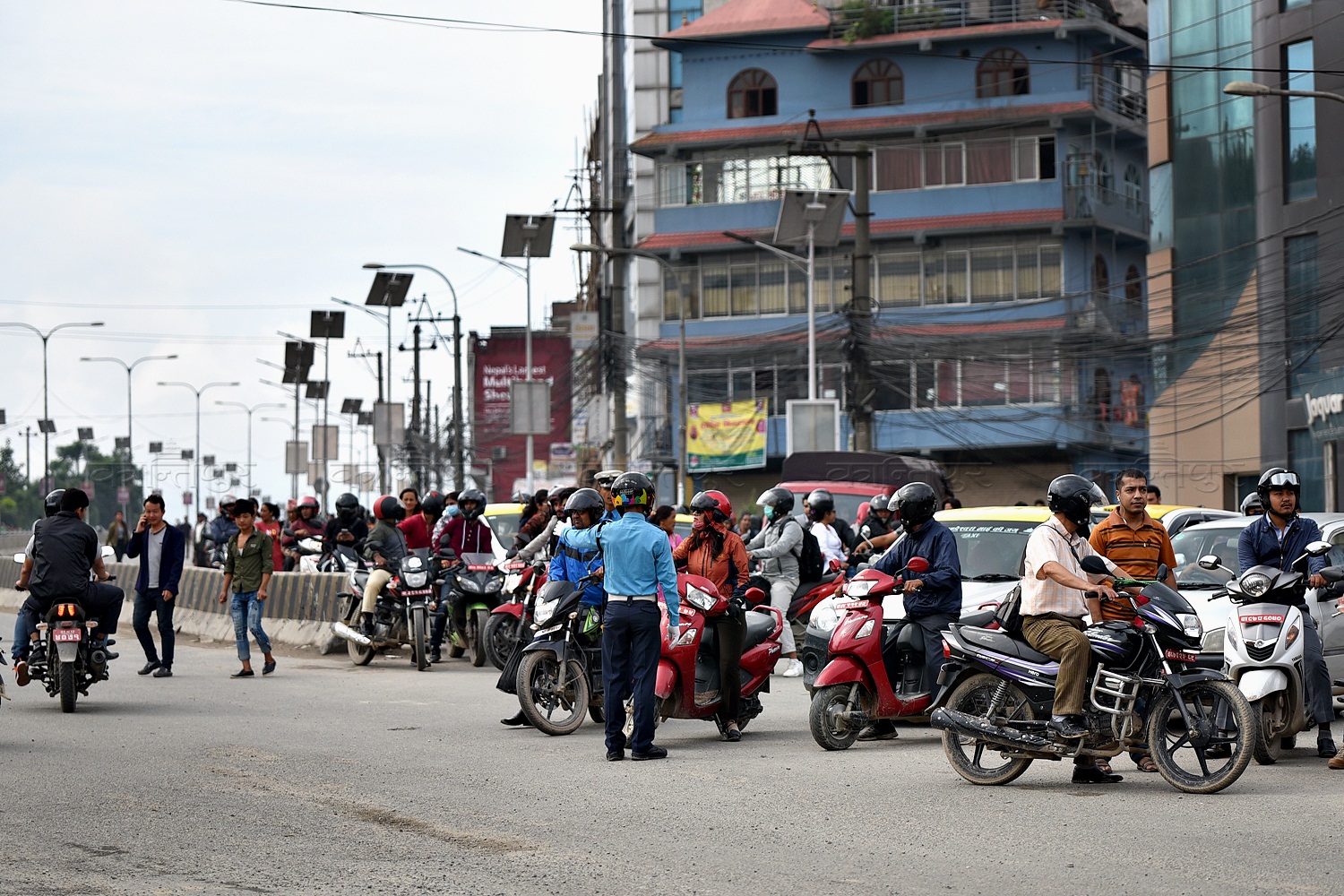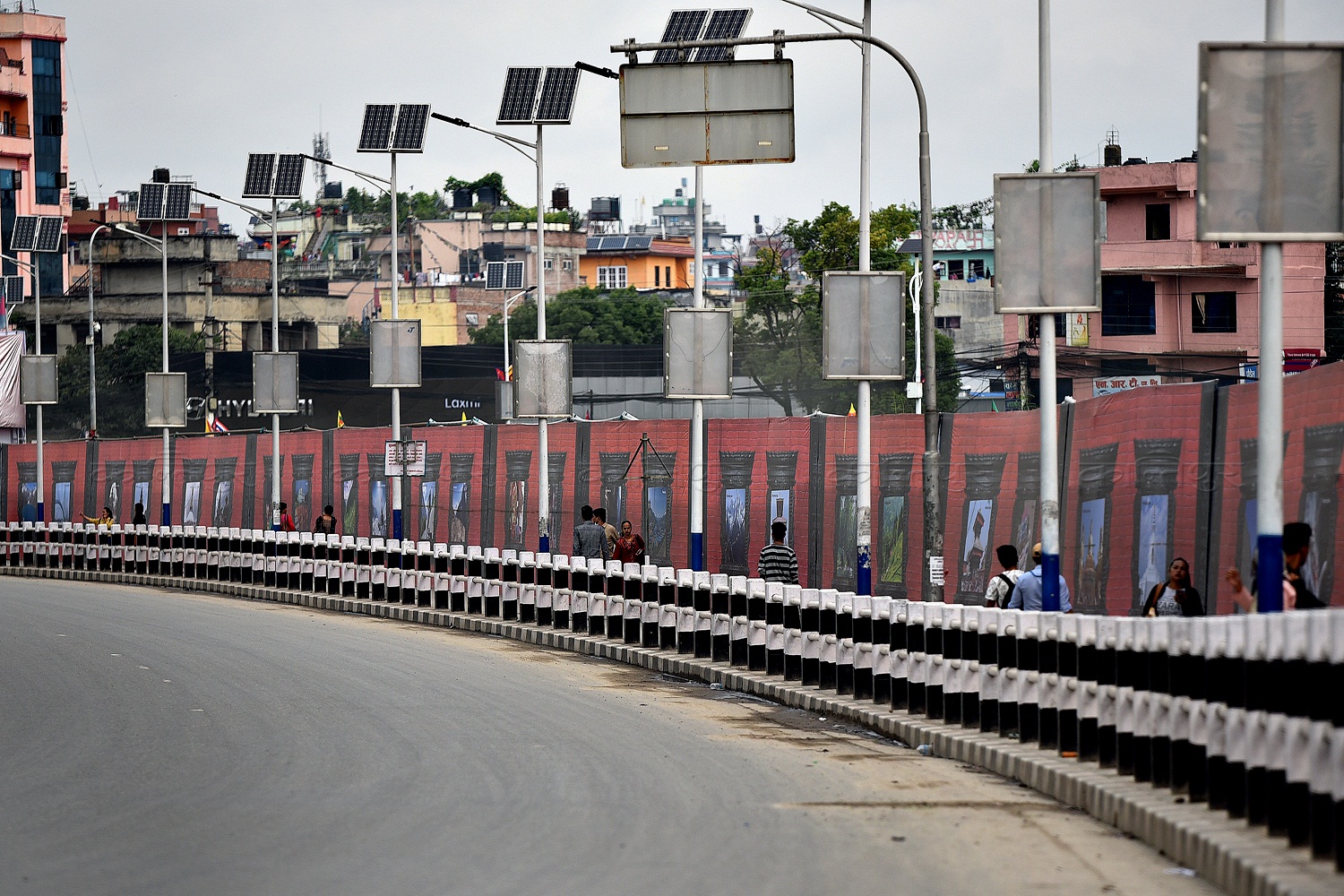 Published: 29-08-2018 19:22