Myanmar Prez Myint visits Lumbini
-
, LUMBINI
Aug 29, 2018-
Myanmar's President Win Myint has arrived in Lumbini, the birth place of Gautam Buddha, on Wednesday.
President Myint had arrived in Kathmandu on Tuesday to take part in Bay of Bengal Initiative for Multi-Sectoral Technical and Economic Cooperation (BIMSTEC) summit.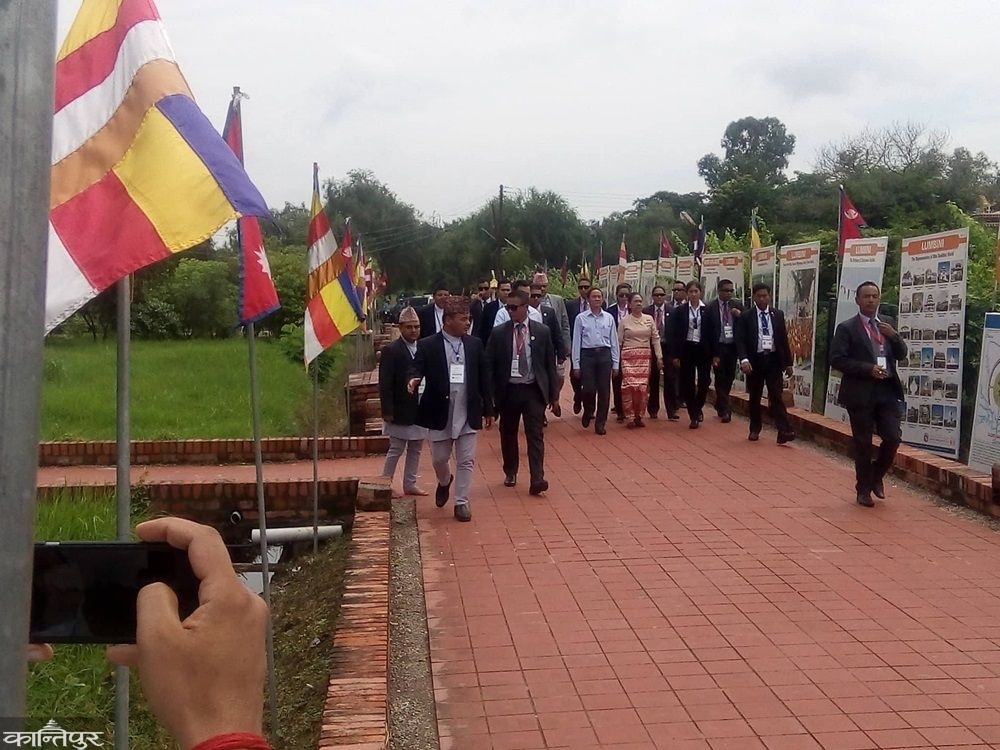 President Myint offered prayers at the Mayadevi temple and visited the Myanmar Gumba and meditated at Pandit Rama Yoga Centre during his visit.
Minister for Culture, Tourism and Civil Aviation Rabindra Adhikari welcomed the visiting President who arrived at the Bhairawaha airport at 11am. President Myint was then flown to Lumbini on a helicopter.
Likewise, as per the itinerary, the President of Myanmar returned to Kathmandu at 3pm.
Published: 29-08-2018 13:38