Docs organise protest rally in Capital against Criminal Code
Halt all medical services except emergency in all hospital across country
-
, Kathmandu
Sep 2, 2018-
Photos by: Kabin Adhikari
Doctors and medical personnel have organised a protest rally at Maitighar Mandala on Sunday in protest of the provisions of the newly enforced Criminal Code aimed at curbing medical negligence and recklessness by doctors
As part of its phase-wise protests called by Nepal Medical Association (NMA), doctors have shut down all the medical services except emergency care in all hospitals across the nation today.
The rally started from Maitighar and ended in a corner meet at New Baneshwor.
Medical personnel were seen displaying placards and chanting slongans during today's protest.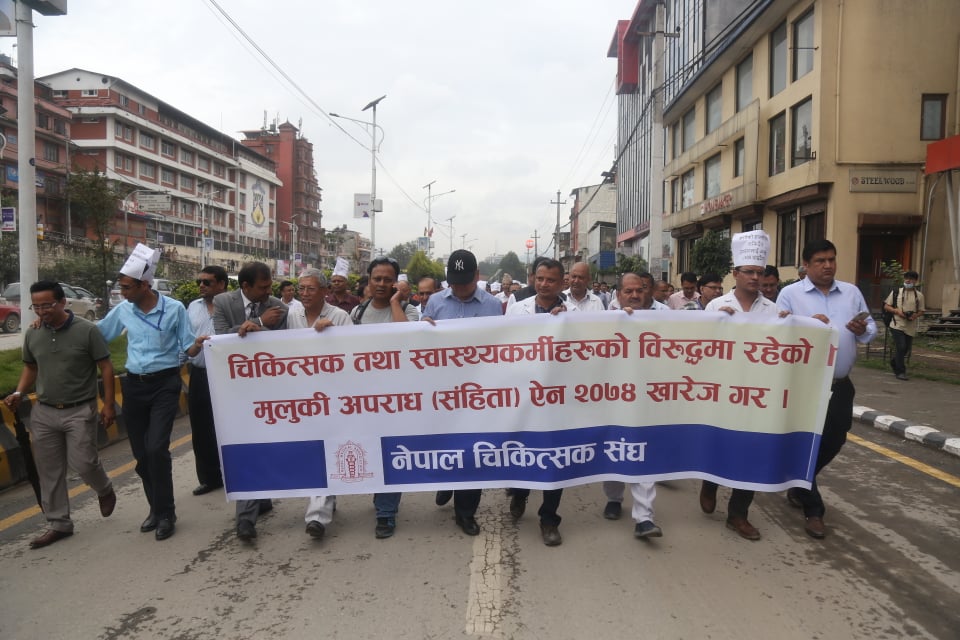 According to NMA President Dr Mukti Ram Shrestha, the new code has instilled fear among doctors who work under pressure. "The government has missed its second deadline [August 31] too, giving us no option but to go ahead with our protests nationwide," Shrestha told the Post. The medical fraternity has strong reservations over the new Criminal Code, which came into effect on August 17. The Ministry of Law, Justice and Parliamentary Affairs had pledged to amend the provisions.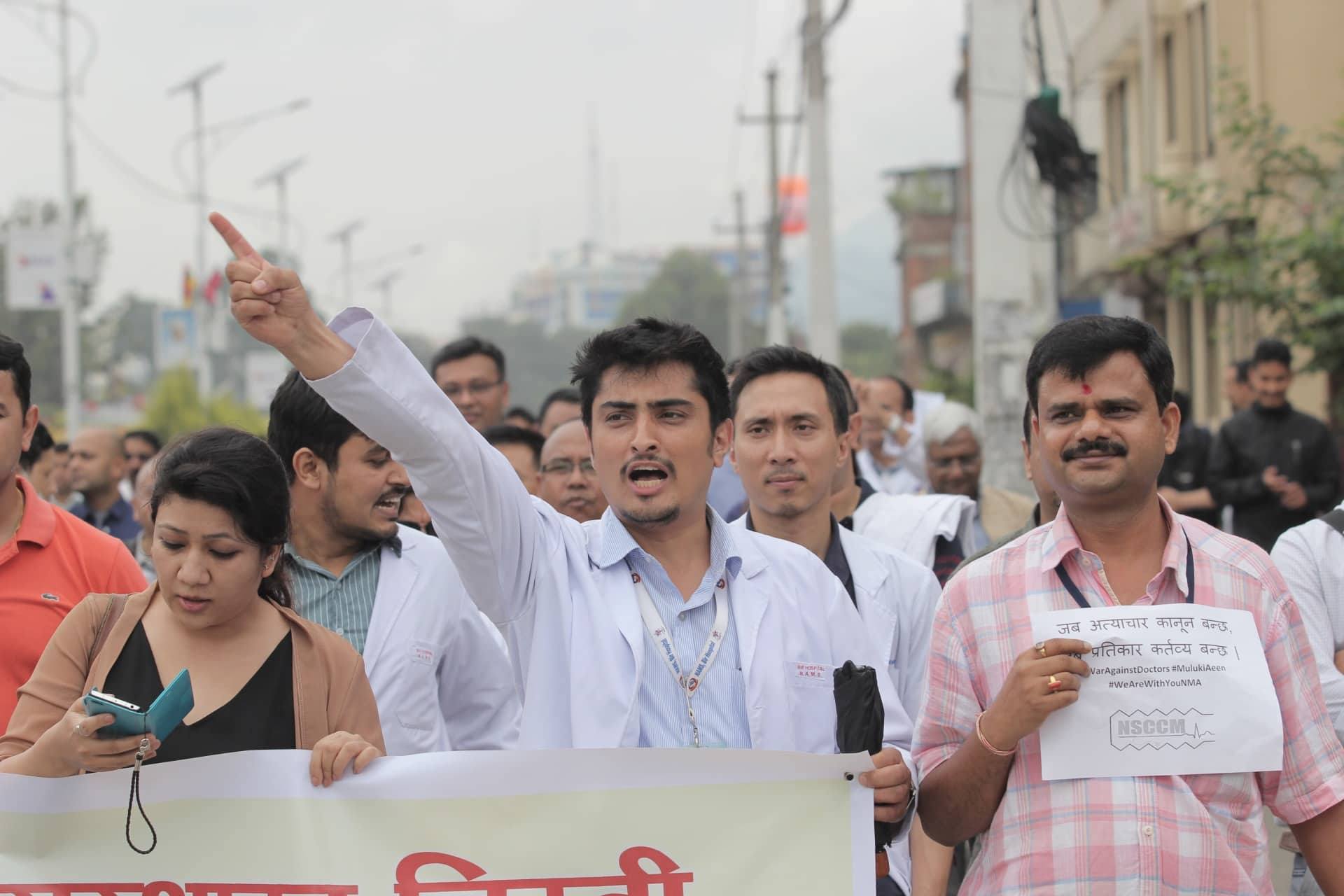 Section 232 of the code spells out three-year jail and Rs30,000 fine or five-year jail and Rs50,000 fine if a doctor is found guilty of negligence or recklessness while treating a patient, including faulty prescriptions that cause patient's death.
Legal experts have expressed concerns over Section 232 of the code. Four days after the new codes came into effect, Advocate Yagyamani Neupane filed a writ petition for annulling eight provisions of the new Civil and Criminal Codes.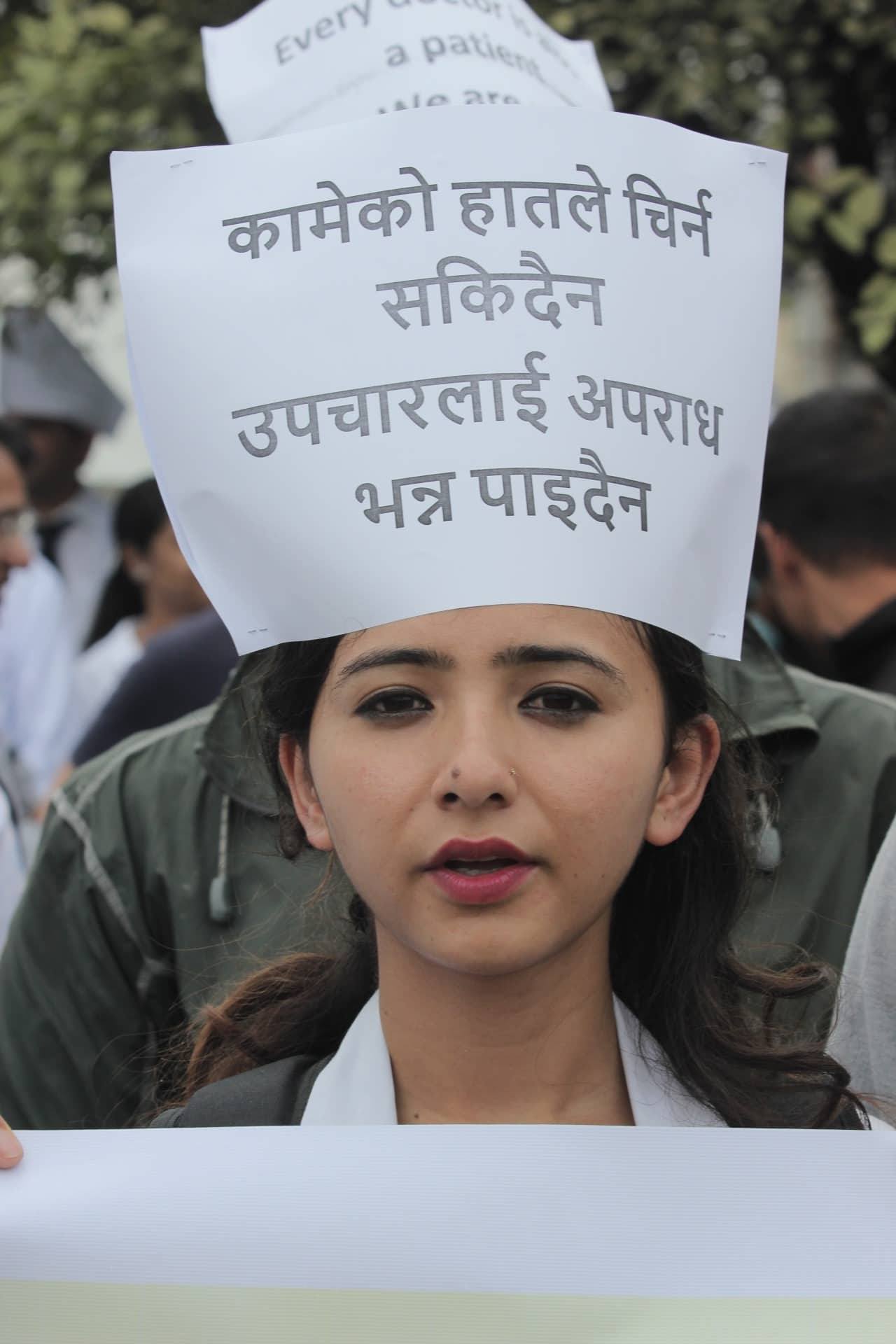 As part of its phase-wise protests, the NMA will halt administrative works at all the health institutions on September 3 and will stop admitting patients except for emergency from September 4.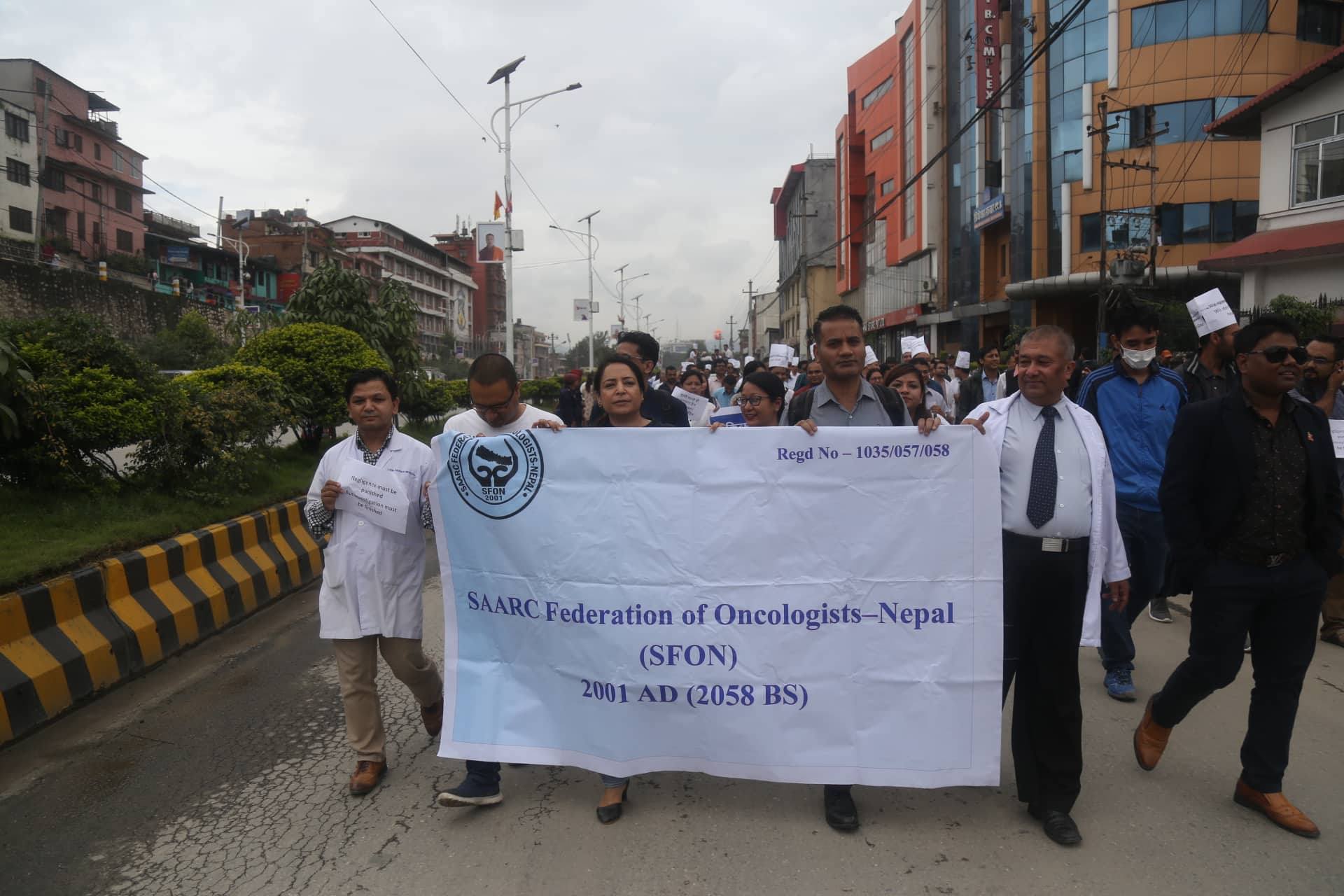 On September 5, the NMA will only allow emergency surgeries, followed by a shutdown of all laboratory and radiology services except for emergency cases on September 6. From September 7, all medical services including OPD, barring Emergency, would be shut down until the doctors' demands are met.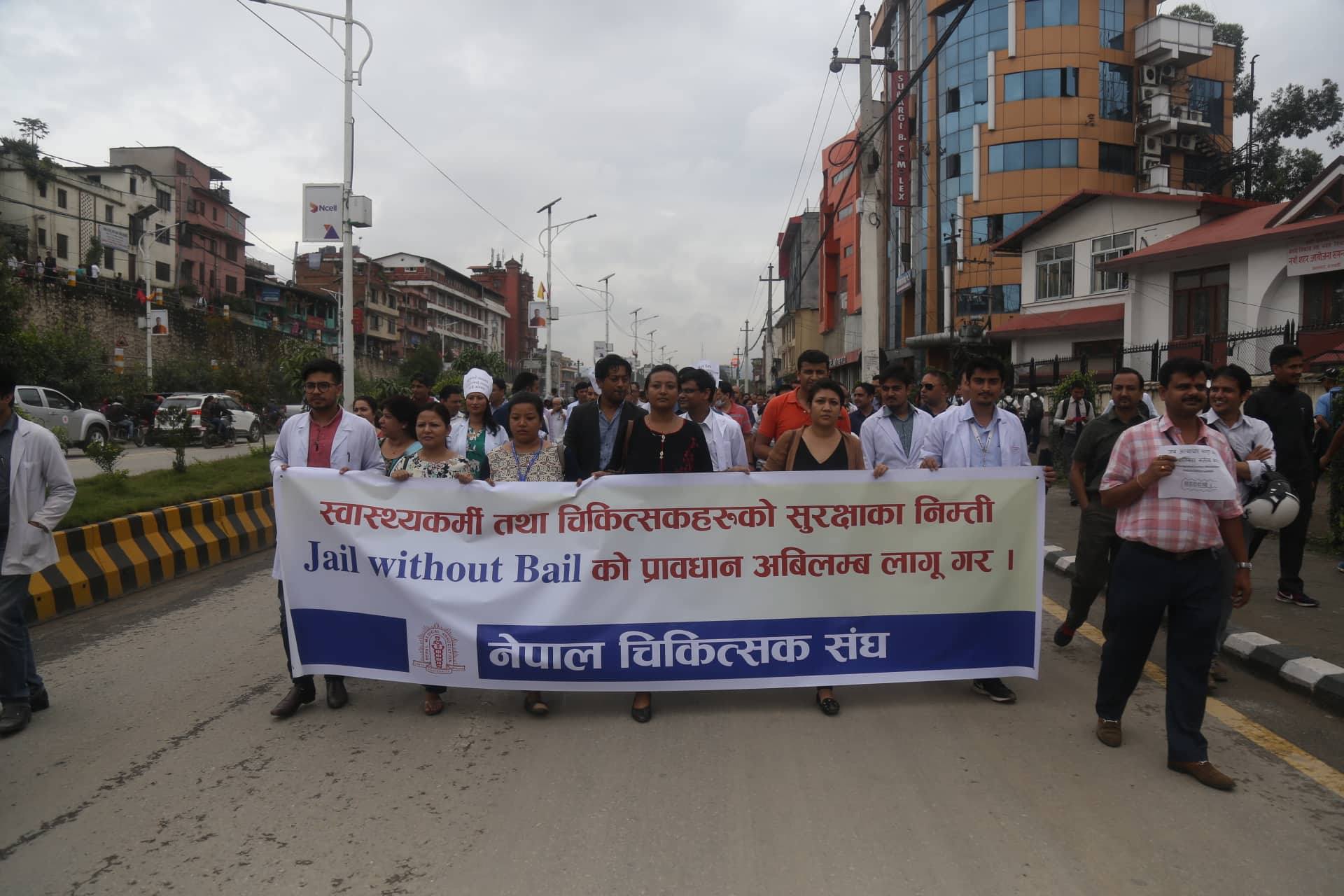 Published: 02-09-2018 12:30