Kanchanpur rape and murder: Strike called in district
-
, Kanchanpur
Sep 15, 2018-
A general strike has been called in Kanchanpur district on Saturday demanding to arrest the guilty behind the rape and murder of Nirmala Panta of Bhimdutta Municipality.
Nepali Congress-affiliated Nepal Student Union shut down the market area and halted transportation as part of their pre-scheduled protest programme. The NC student wing had started protest from Thursday.
The student wing also took out a protest rally in Mahendranagar market area demanding the culprit(s) be arrested. There were few vehicles seen on the road in the morning but as the day progressed vehicular movement was completely halted.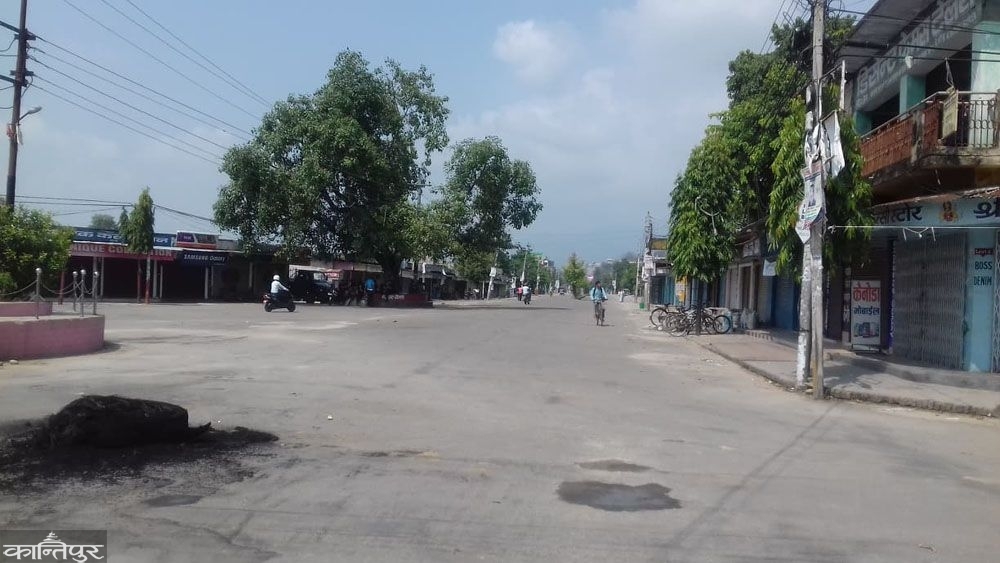 Thirteen-year-old Nirmala was dumped into a sugarcane field after she was raped and murdered on July 27. There have been numerous protests across the country demanding the arrest of the guilty but no headway has been made into the investigation case.
Published: 15-09-2018 15:51