Prosperity and development are the nat'l resolutions: PM
Kathmandu
Sep 19, 2018-
Prime Minister KP Sharma Oli has called on all the political parties and the citizens to lend support to the national responsibility of achieving prosperity, describing it as the national resolution.
Addressing a function organised to mark the Constitution Day at Army Pavilion at Tundikhel in the Capital on Wednesday, PM Oli said the phase of political movement and drafting of the main law was over, and now it was time for one and all to be involved in the country's prosperity and development with a cooperative attitude.
"Prosperity and development are not the concern of individual or the government or of one party. It is our national resolution. It is that resolution which we have been making from time to time with our countrymen who toiled with us and even laid down their lives in the frontline of every movement. We have now entered the phase of giving the experience of change from the phase of showing the dream of prosperity," the Prime Minister said.
Noting that the aspirations of the Nepali people to live a life of dignity and respect would be fulfilled with the implementation of the constitution in a way that it proved to be a milestone of modern Nepal, he said the laws related to fundamental rights were already formulated while the legal arrangements required for good governance were in progress.
"The federal system is a new practice for Nepal," the Prime Minister said, claiming of its successful implementation.
He said that the government is ready to amend the constitution on the basis of necessity and rationality.
The Prime Minister further said that a phase of political movements for rights has been already over and forceful agitation or other activities in the name of achieving rights or a political system was not necessary in the country. Agitation of such nature should be the history.
He added that the government was clear that the state should not lose its conscience and violate the rule, calling on all State bodies to work on the same rhythm to materialise the dreams of nation. The Executive Chief sought balance and conscience in decisions of the executive, legislative and judiciary bodies to be made in relations to the citizen.
Four Nepal Army's helicopters with banners which read 'Constitution Day 2075 BS' sprinkled flower petals on the occasion. Nepal Army, Nepal Police, Armed Police Force personnel and Nepal Scouts performed march-pasts and gave their cultural presentations. Cultural rallies were held by local levels in the Kathmandu Valley.
President Bidya Devi Bhandari, Chief Justice Om Prakash Mishra, Speaker Krishna Bahadur Mahara, National Assembly Chair Ganesh Prasad Timilsina, deputy prime ministers, ministers and government senior officials were present on the occasion. RSS
Photos: Elite Joshi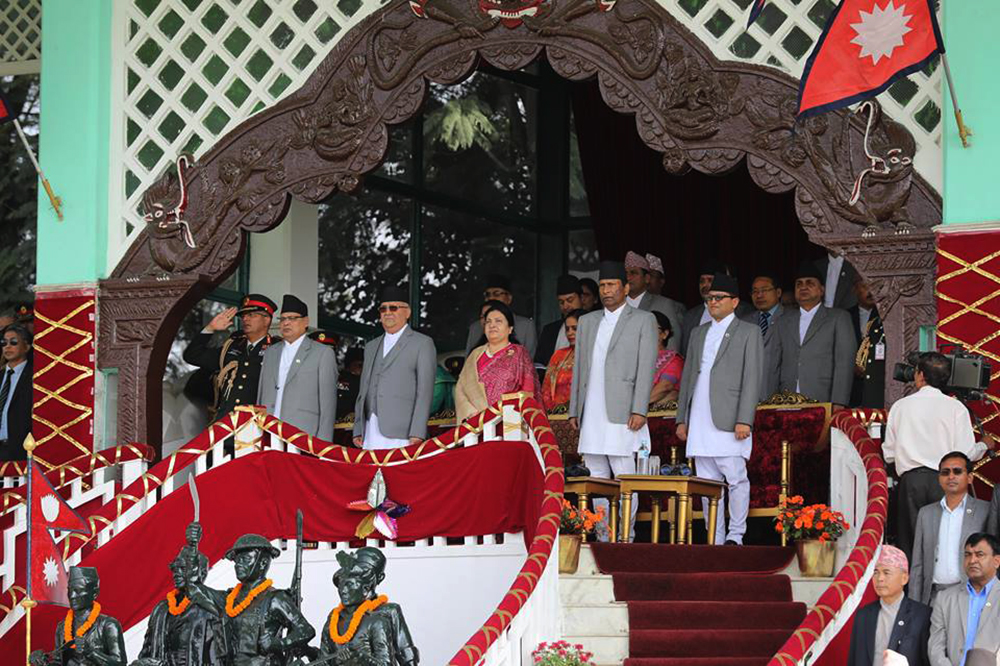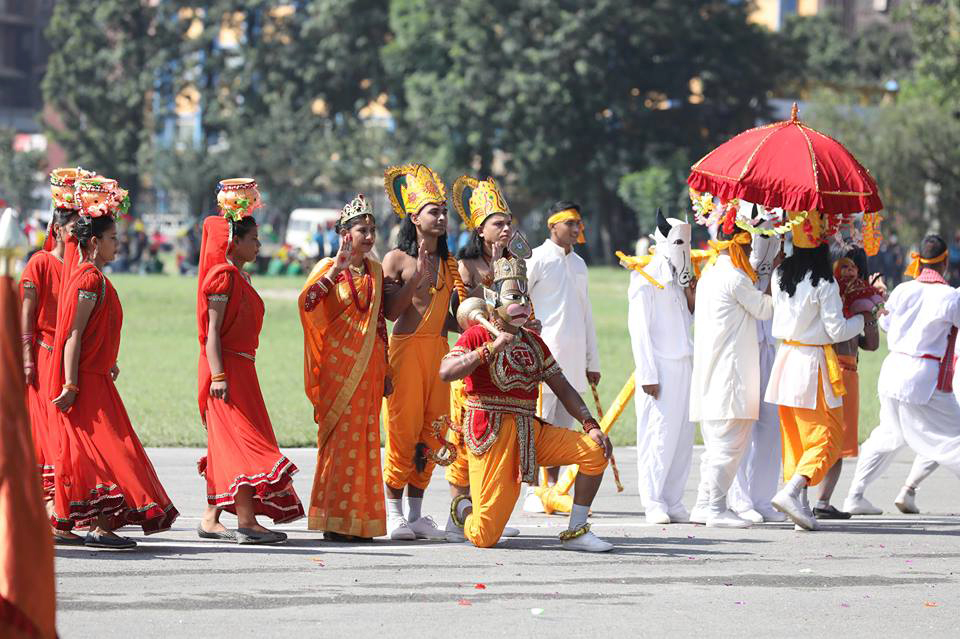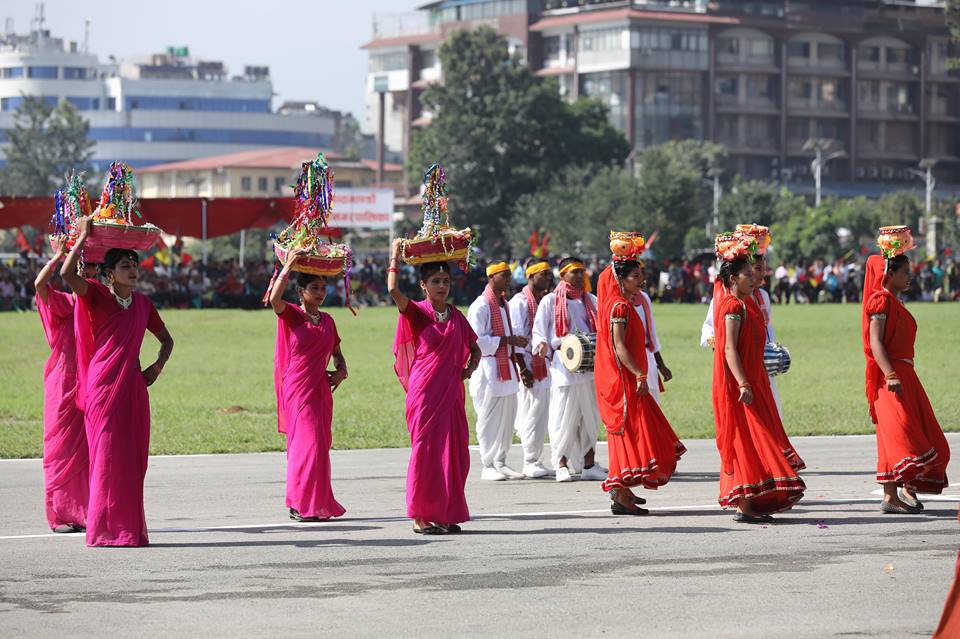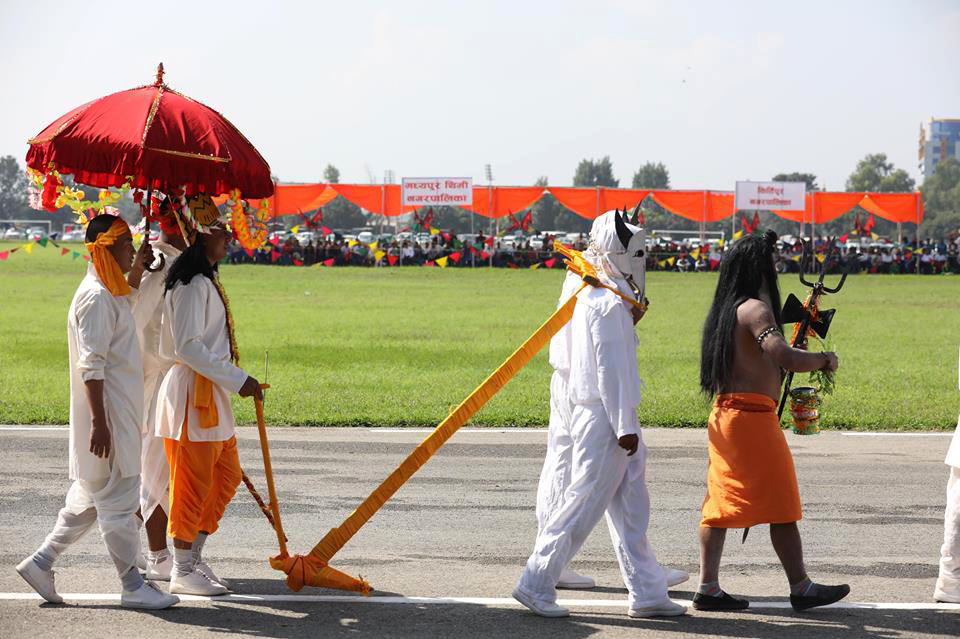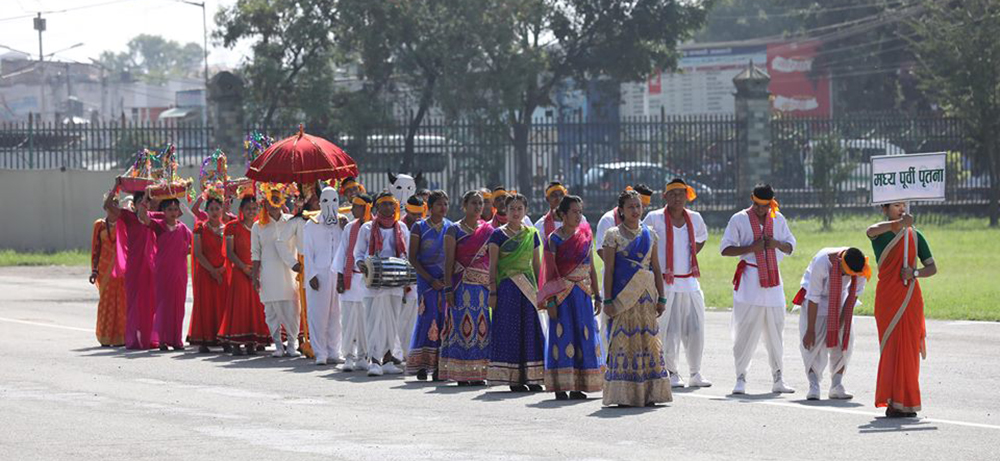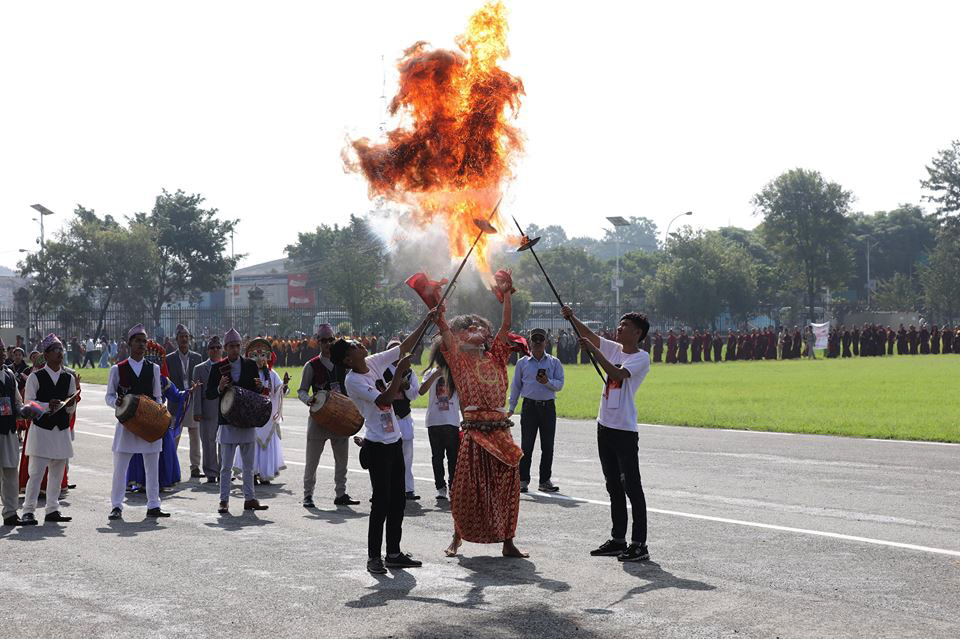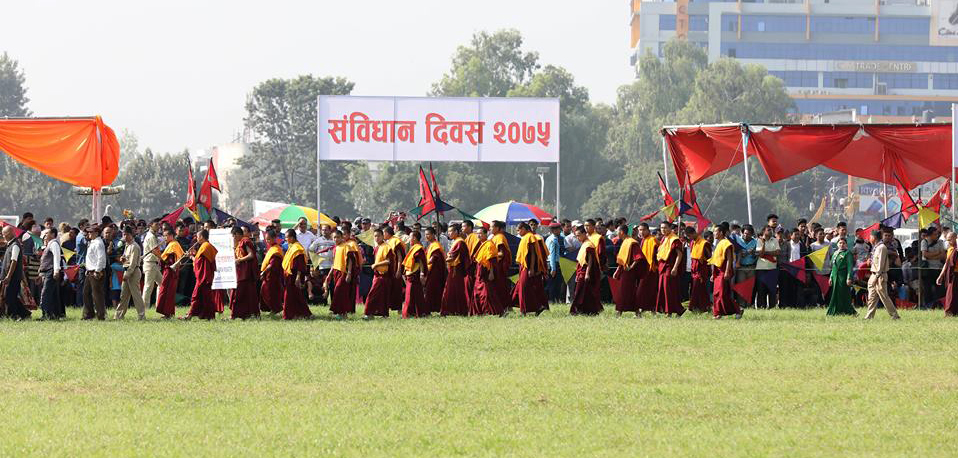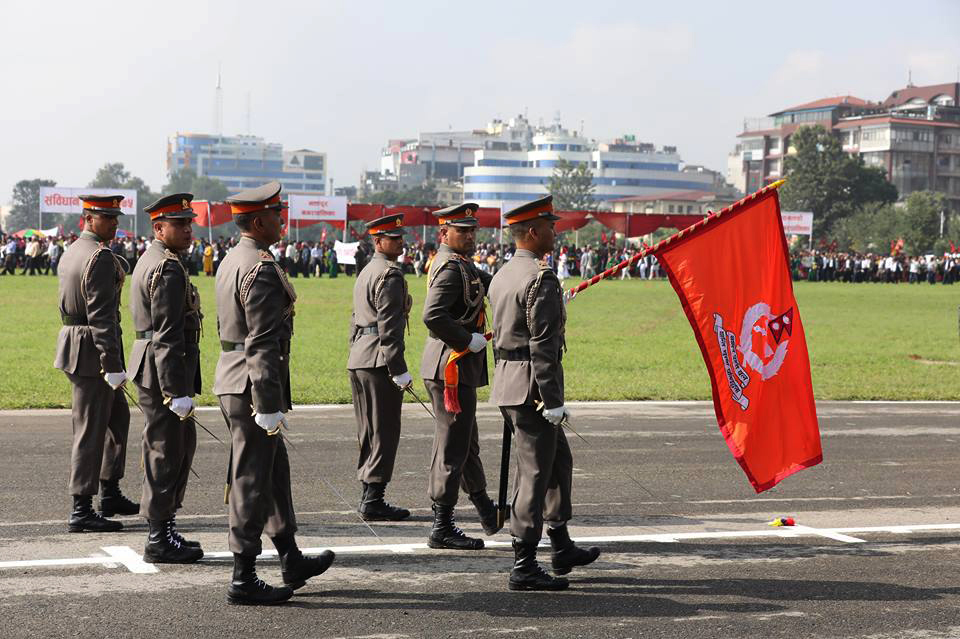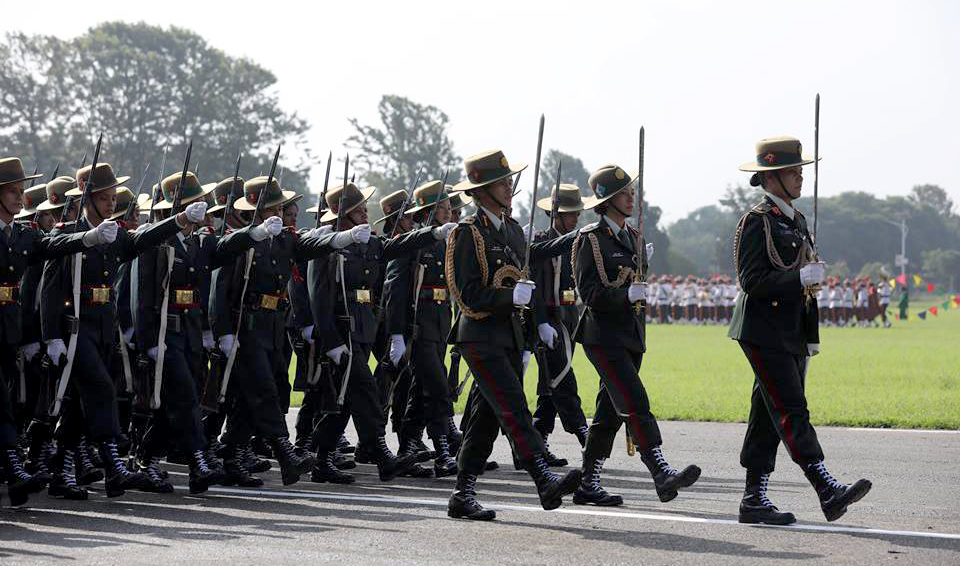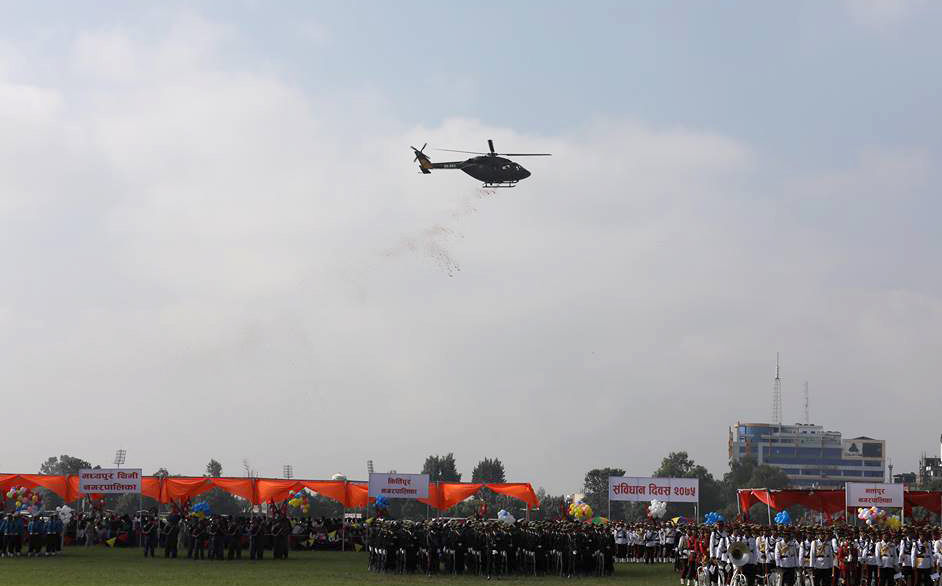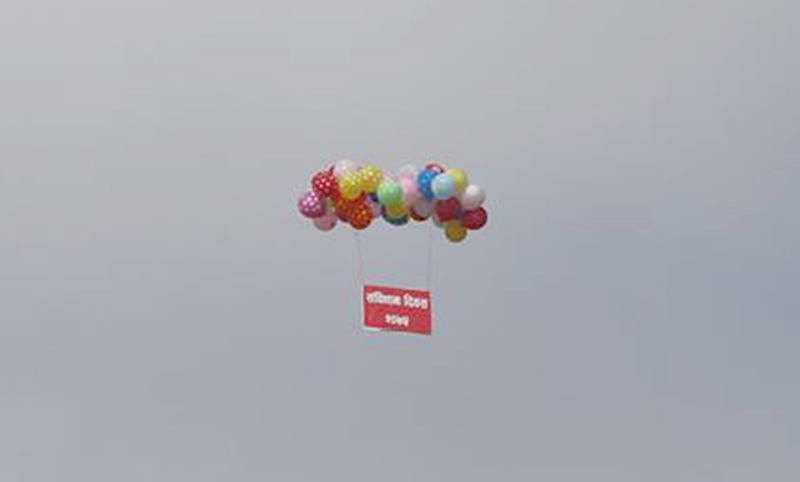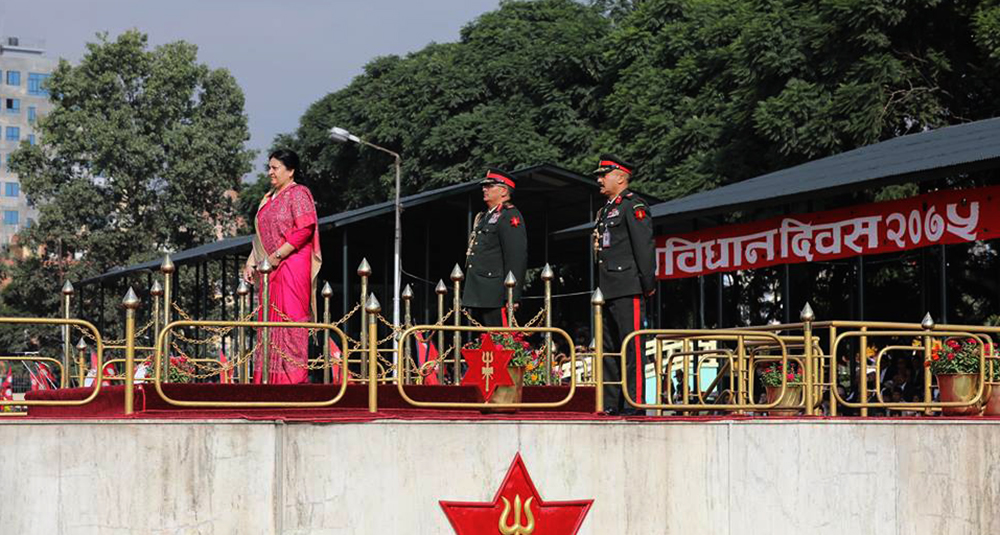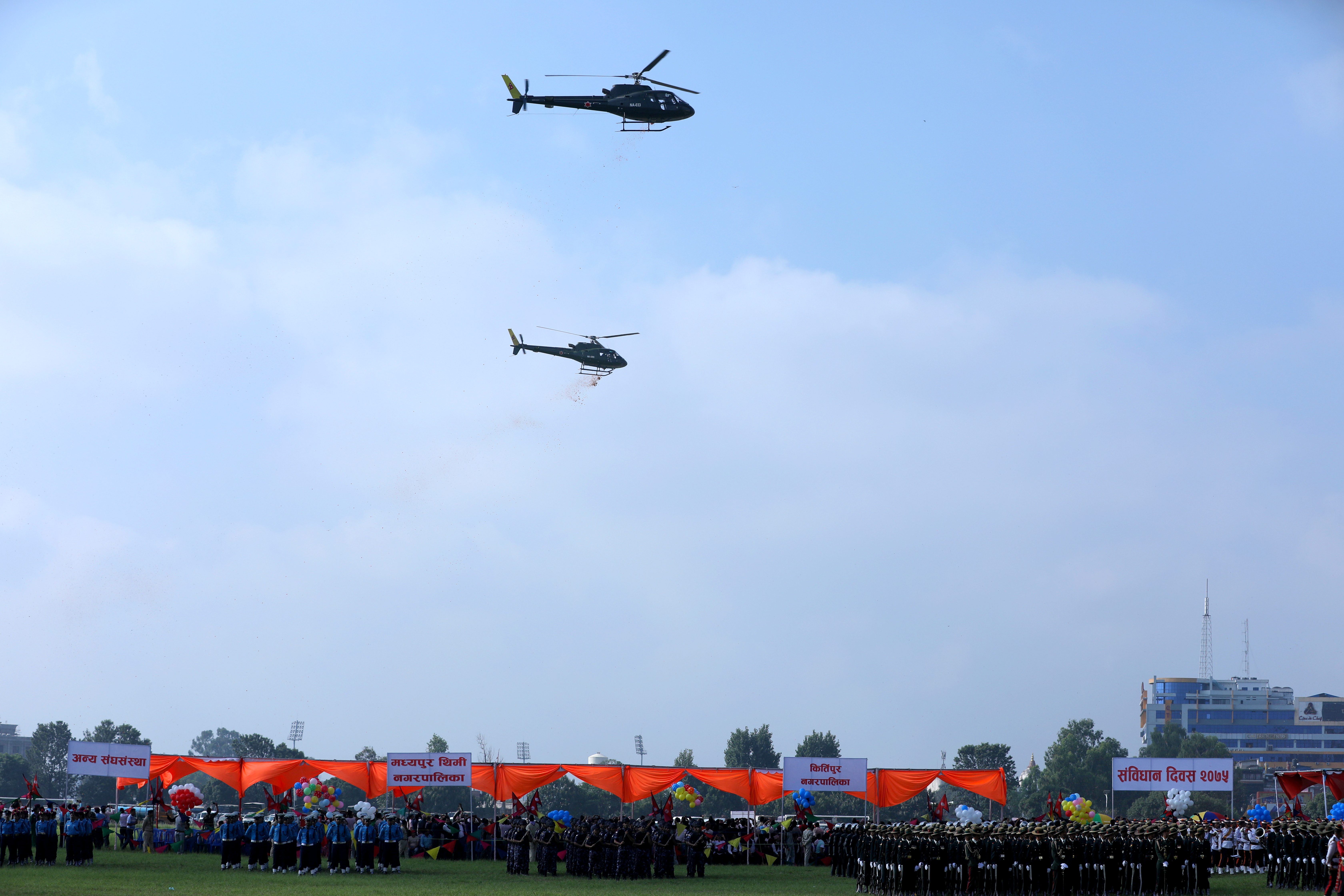 Published: 19-09-2018 15:40
Next Story