RJPN places black flags at govt offices
-
, Rajbiraj
Sep 19, 2018-
Rastriya Janata Party Nepal on Wednesday marked Constitution Day as Black Day by placing black flags at various government and local level offices in Saptari district.
RJPN joint general secretary Gajendra Mandal said the flags were placed to mark the Constitution Day as Black Day. Cadres of the party protested at district headquarters Rajbiraj and other major market areas of the district since early Wednesday morning.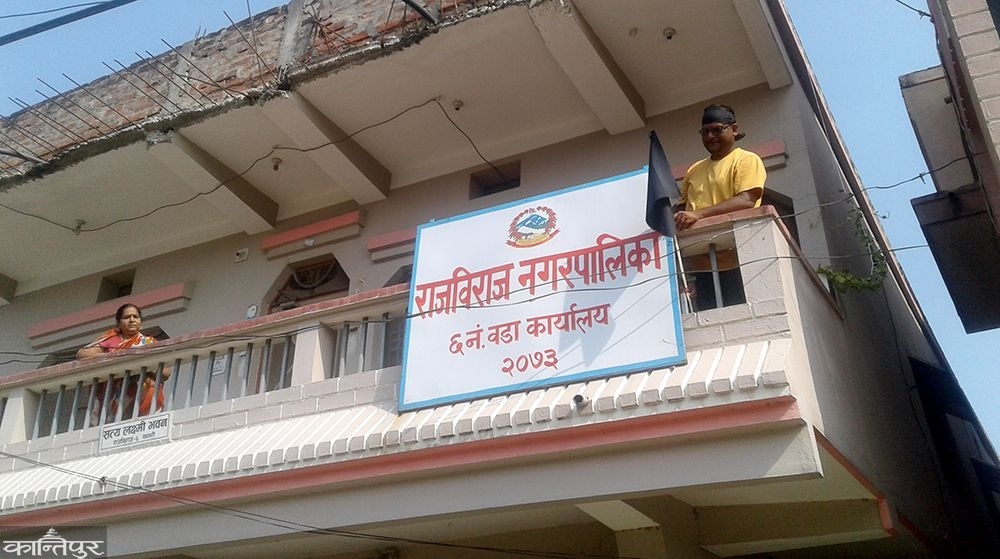 The party is also organising a protest rally in Rajbiraj today afternoon. Security has been heightened in the district in view of the protest programme.
Published: 19-09-2018 12:43