Marigold flowers in full bloom in Okhaldhunga (In photos)
-
, Okhaldhunga
Oct 23, 2018-
As Tihar, the five-day festival, is approaching nearer, a Magar Village at Siddhicharan Municipality in Okhaldhunga has been blanketed with Marigold flowers.
Marigolds are the most sought-after flowers during Tihar though all types of flowers are sold in massive quantities in the market.
Marigold flowers are extensively used for decorations during Tihar.
For the country's floriculture industry, Tihar is the busiest time of the year when sales go boom.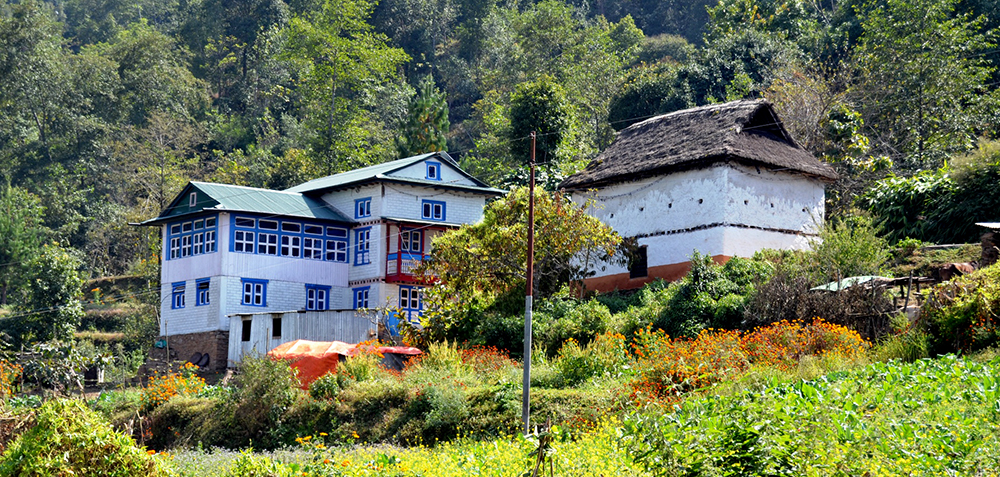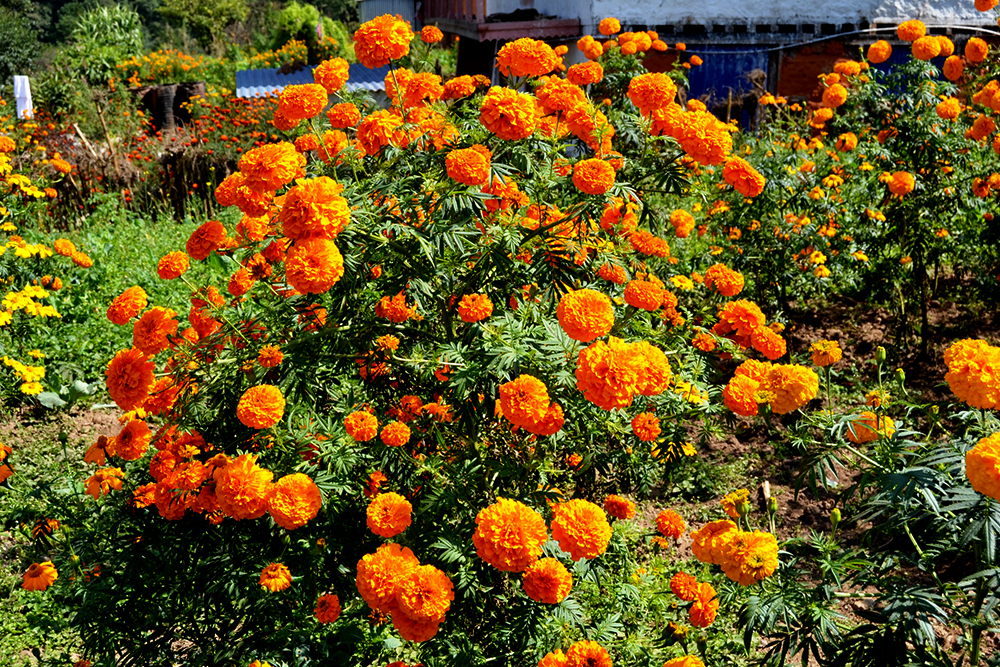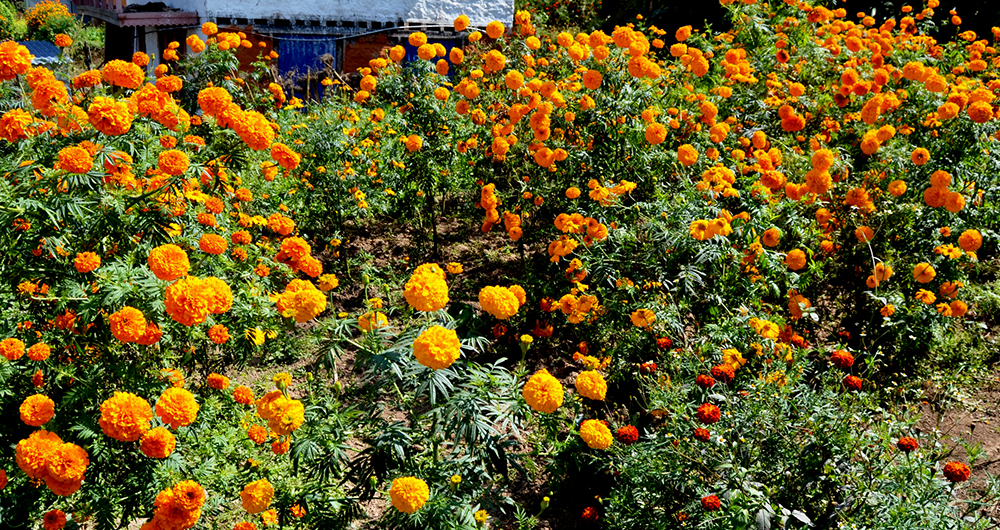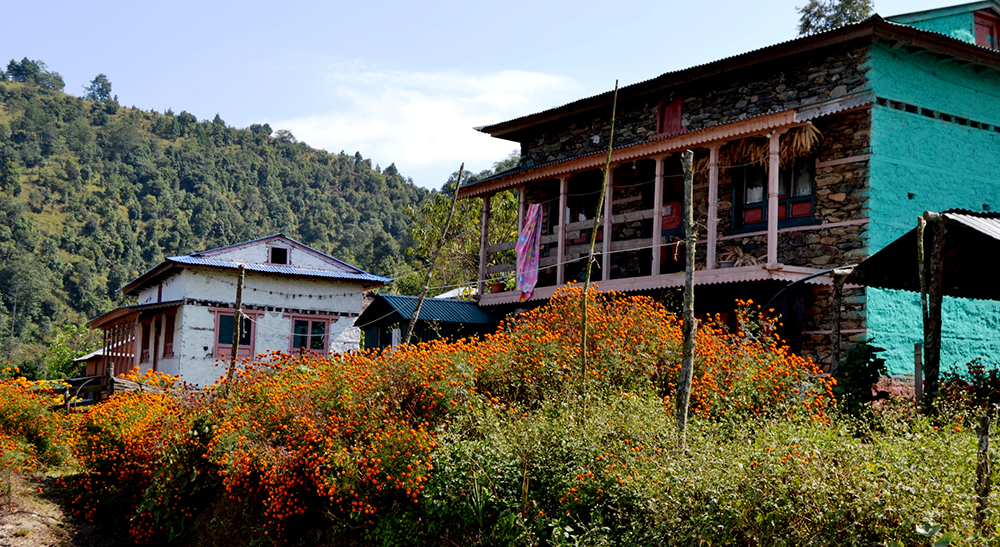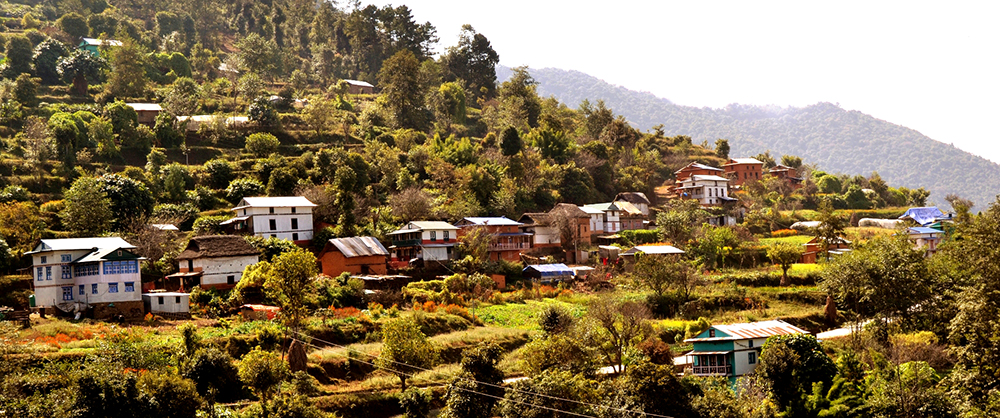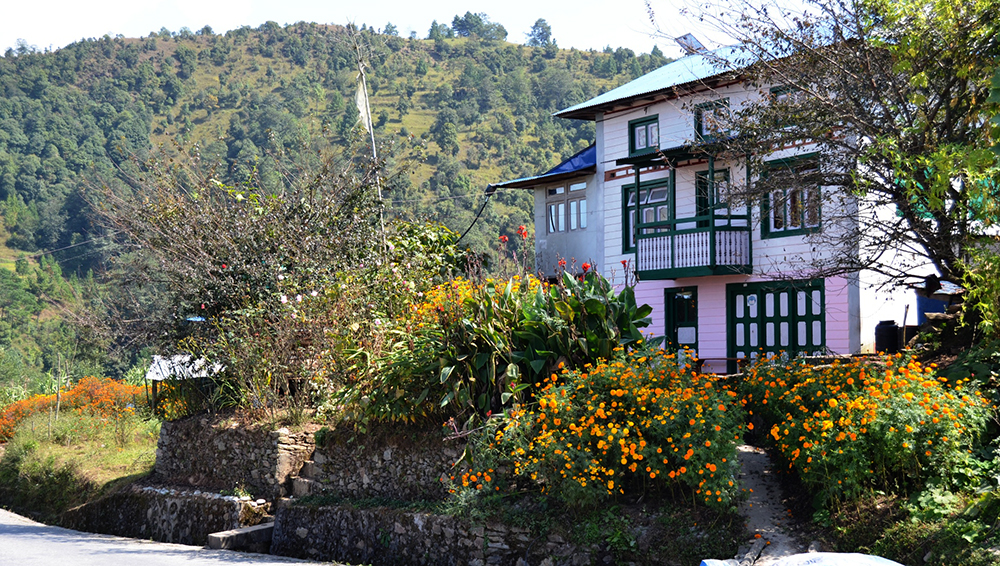 Published: 23-10-2018 16:01