Indian locomotive arrives in Biratnagar for test run
-
, Kathmandu
Nov 4, 2018-
An Indian locomotive arrived in Biratnagar on Sunday to test the railway track laid from Bathnaha in India to Budhanagar-18 in Biratnagar.
The test run was conducted with engineers from Indian Railway Department and officials from the manufacturing company onboard.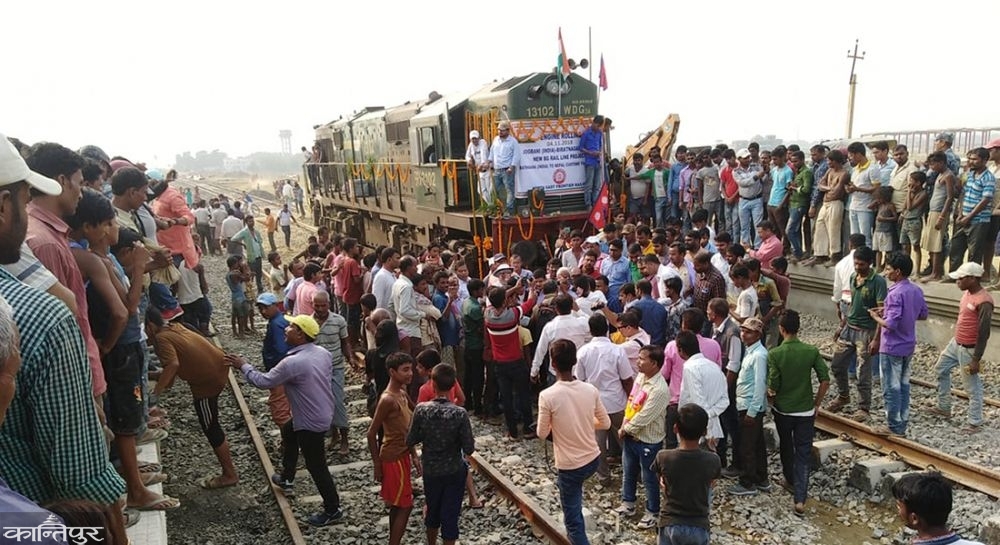 The proposed cross-border railway line stretches 18.1 km from Katahari in the eastern Nepali district of Morang to Bathnaha the Indian state of Bihar. Of this railway track, 13.1 km falls in Nepal. This line stretches from Budhnagar to Katahari. The estimated cost of Katahari-Bathnaha railway project stands at around Rs4.48 billion.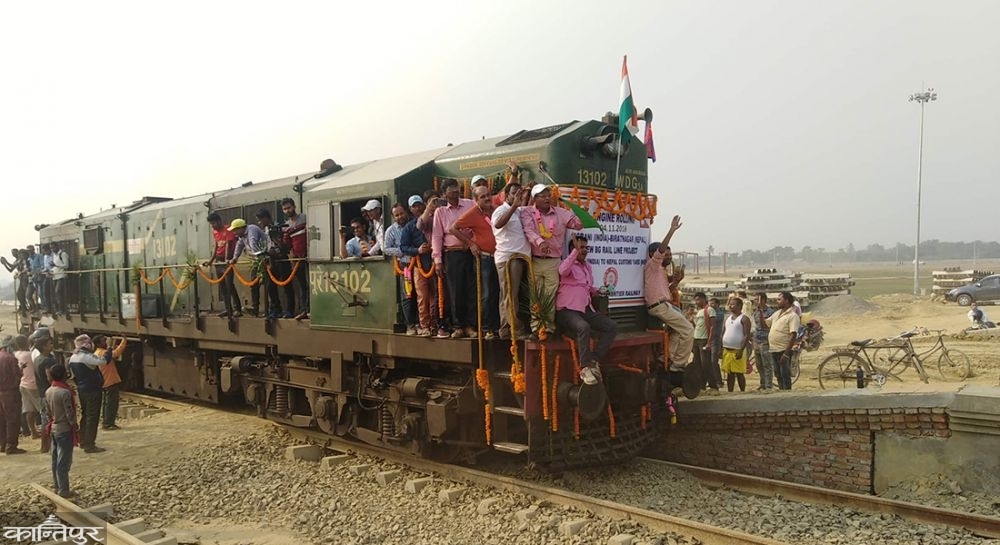 Although the governments of Nepal and India had planned to complete the project within two years of launch of construction, problems such as dispute over land compensation and Indian trade blockade caused delays.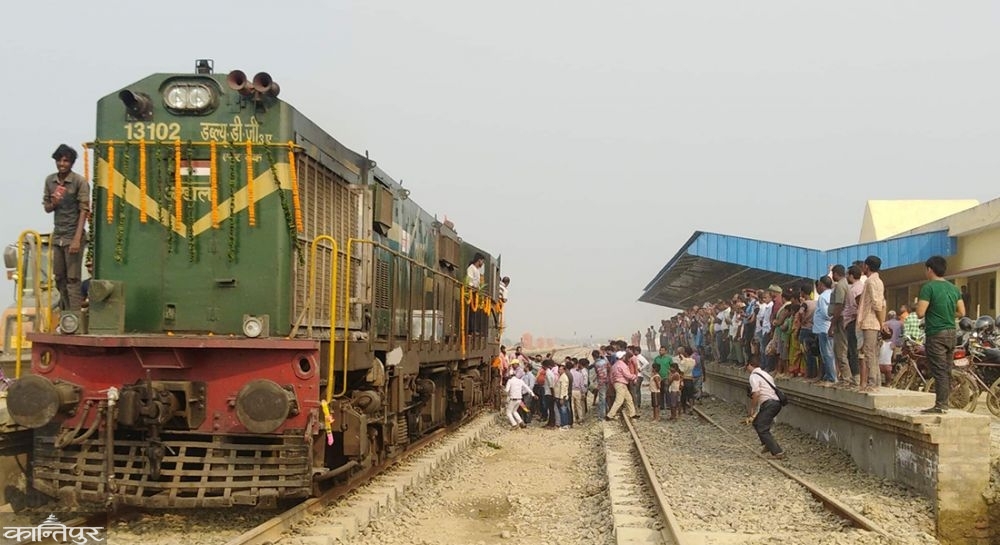 (Photos by: Dev Narayan Sah)
Published: 04-11-2018 16:32