Int'l Buddhist scripture recitation commences in Lumbini (In photos)
-
, LUMBINI
Nov 14, 2018-
A three-day International Tripitaka Recitation programme commenced at Lumbini, the birth place of Gautam Buddha, on Wednesday.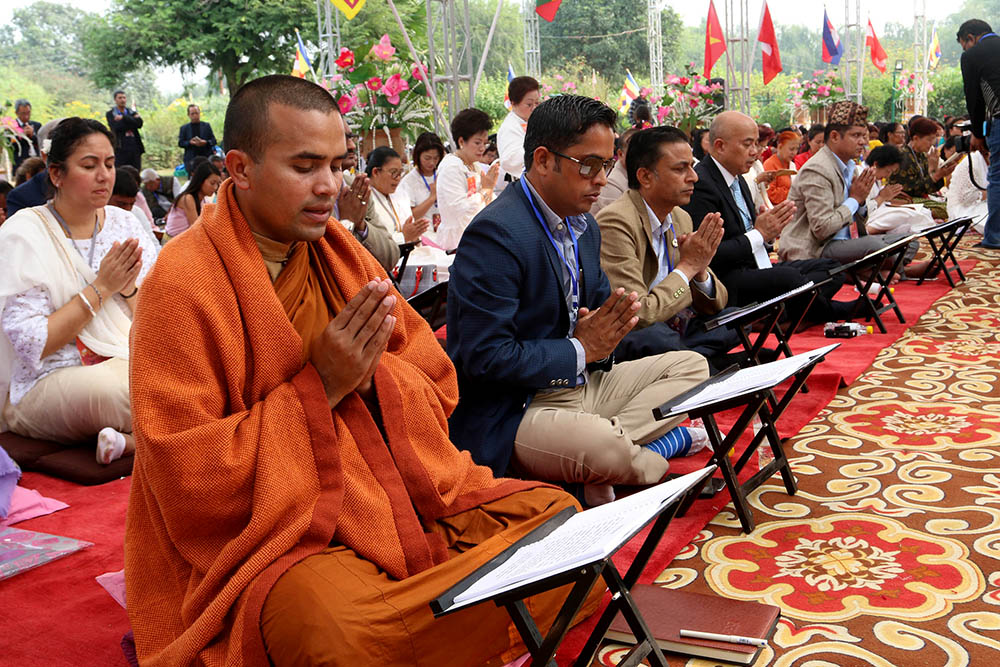 The programme is taking place for the first time in Nepal and over 500 monks from 18 different countries have arrived here to join the mass recitation of Buddhist holy scripture.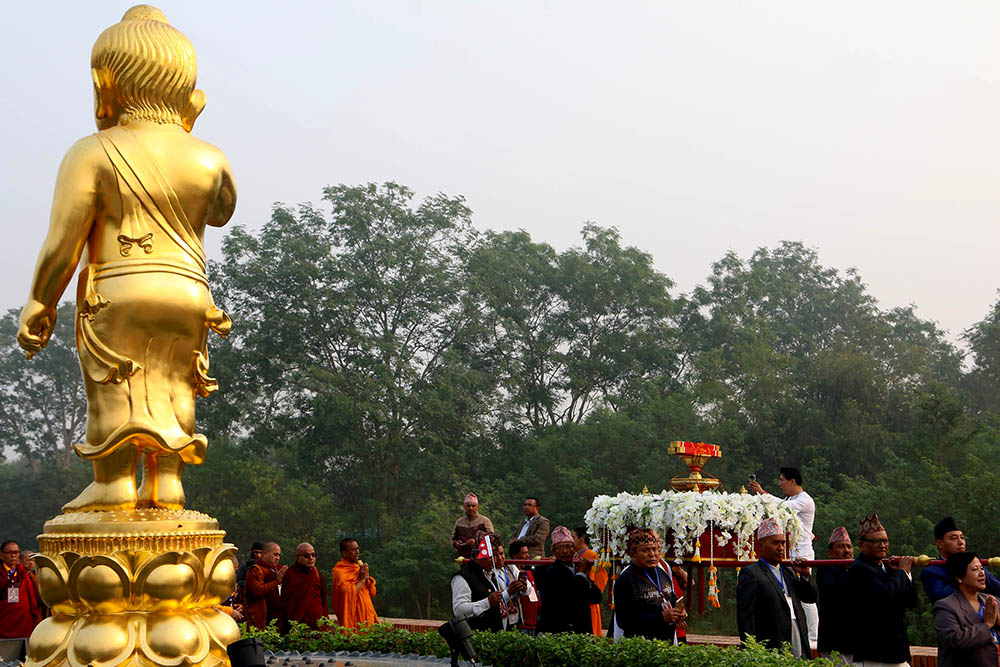 The Buddhist holy book, adorned with special decorations, was carried around the temple of Mayadevi before the programme commenced.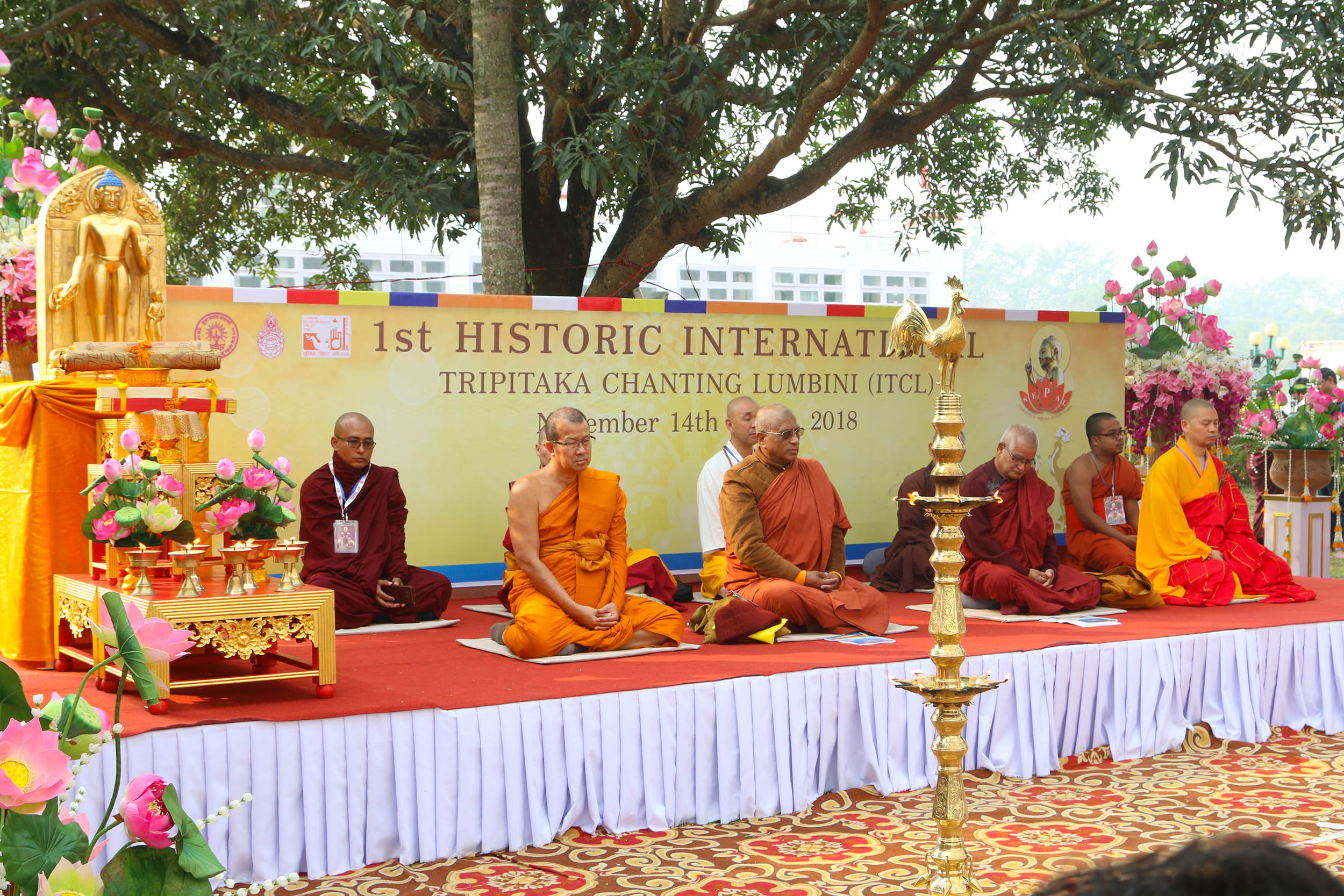 Thai monks led the recitations followed by monks from Myanmar.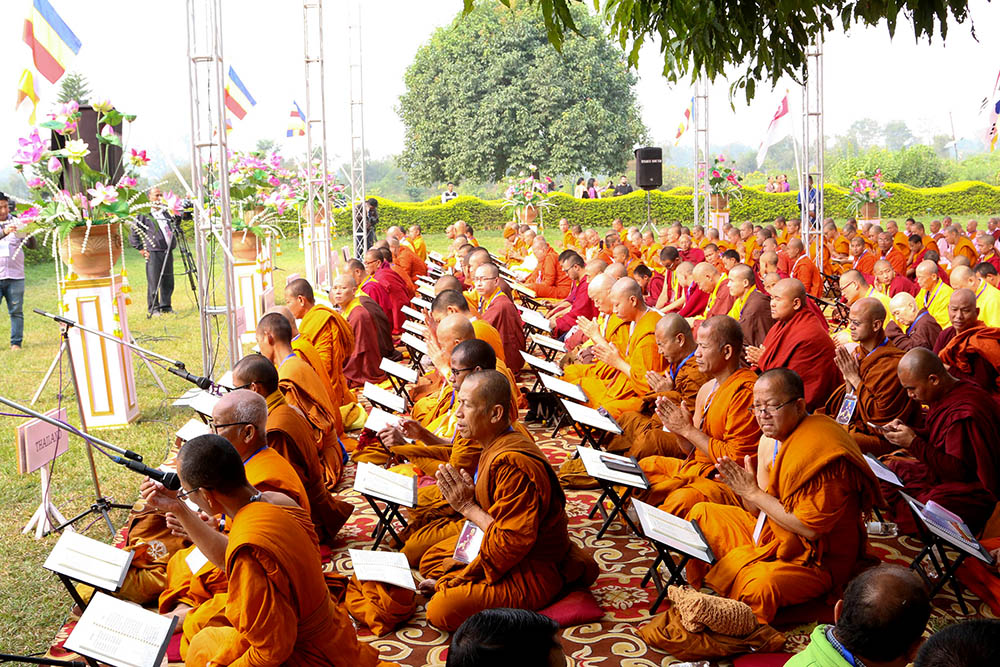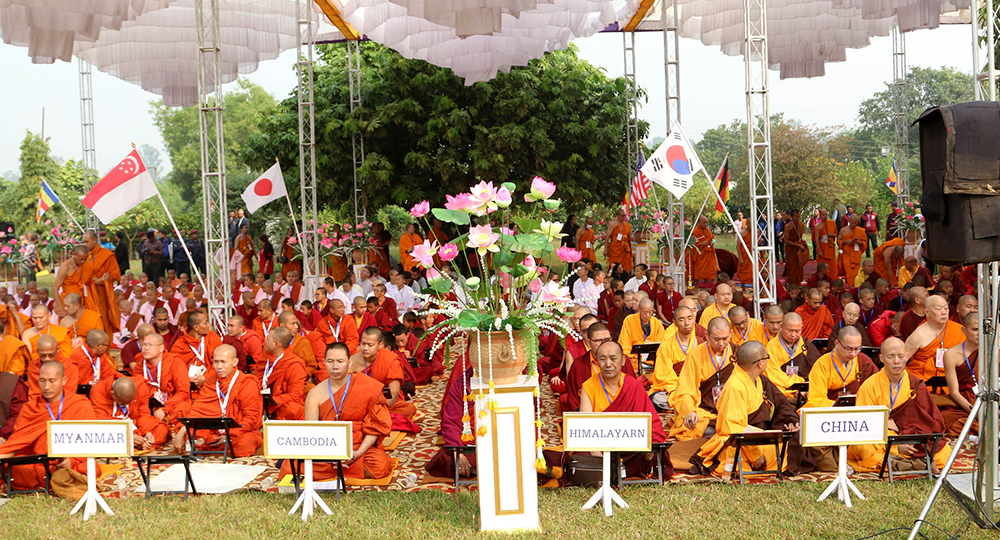 The Maya Devi Temple premises in Lumbini has been decorated with banners, garlands and flowers in view of the programme.
The event is being held with the joint initiations of All Nepal Bhikkhu Association, American Buddhist Association, Thai Buddha Vihar and the Lumbini Development Trust.
All photos by: Manoj Poudel
Published: 14-11-2018 15:30