Pulchowk Engineering Campus students protest demanding justice to Nirmala (In photos)
-
, Kathmandu
Dec 5, 2018-
Students of Pulchowk Engineering Campus on Wednesday organised a protest rally demanding justice to 13-year-old Nirmala Pant of Kanchanpur who was raped and murdered some four-months ago.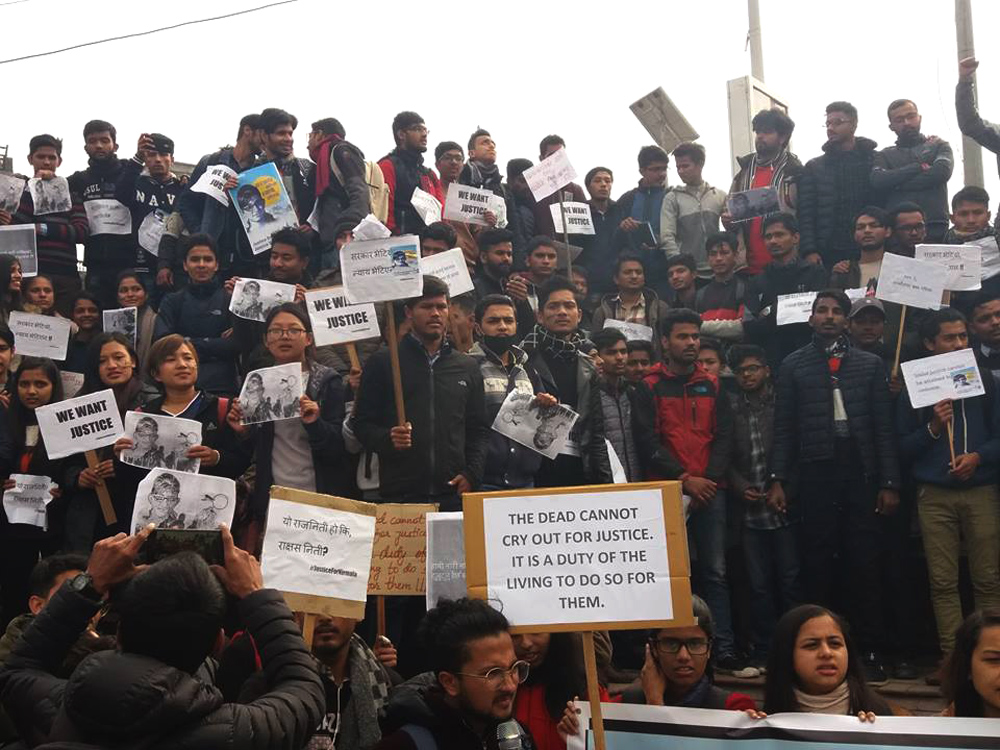 The rally ended in Maitighar Mandala where students chanted 'We want justice' slogans.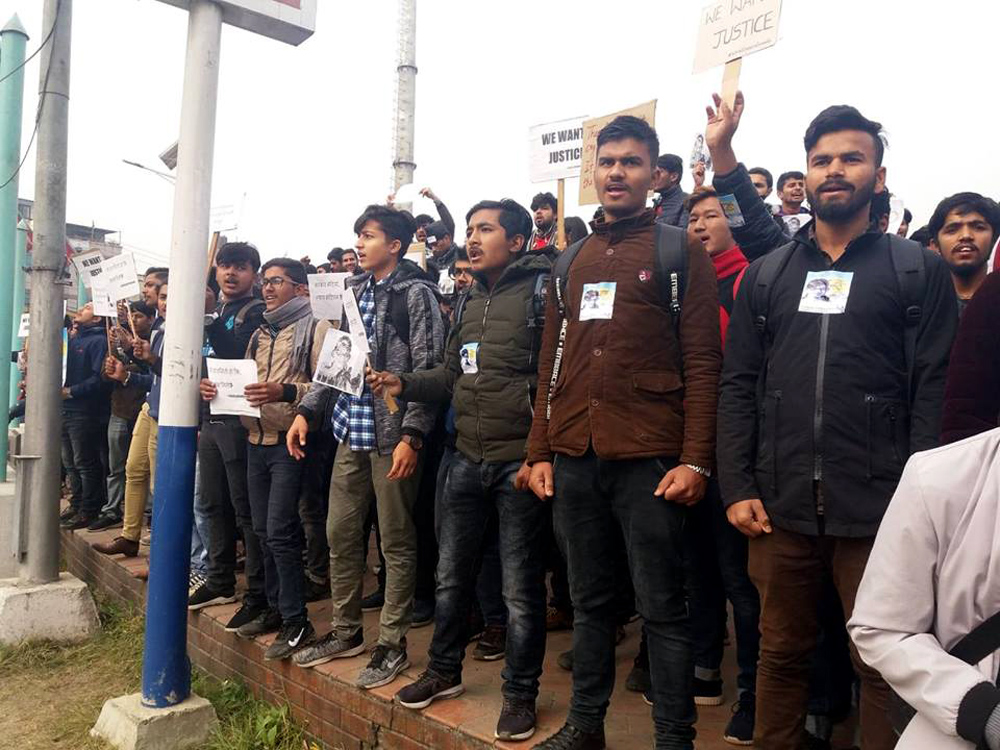 The students during the protest rally displayed placards and chanted slogans against the government adding that they will continue to protest until Nirmala gets justice. They warned of intensifying the protests if the government do not become serious about the matter.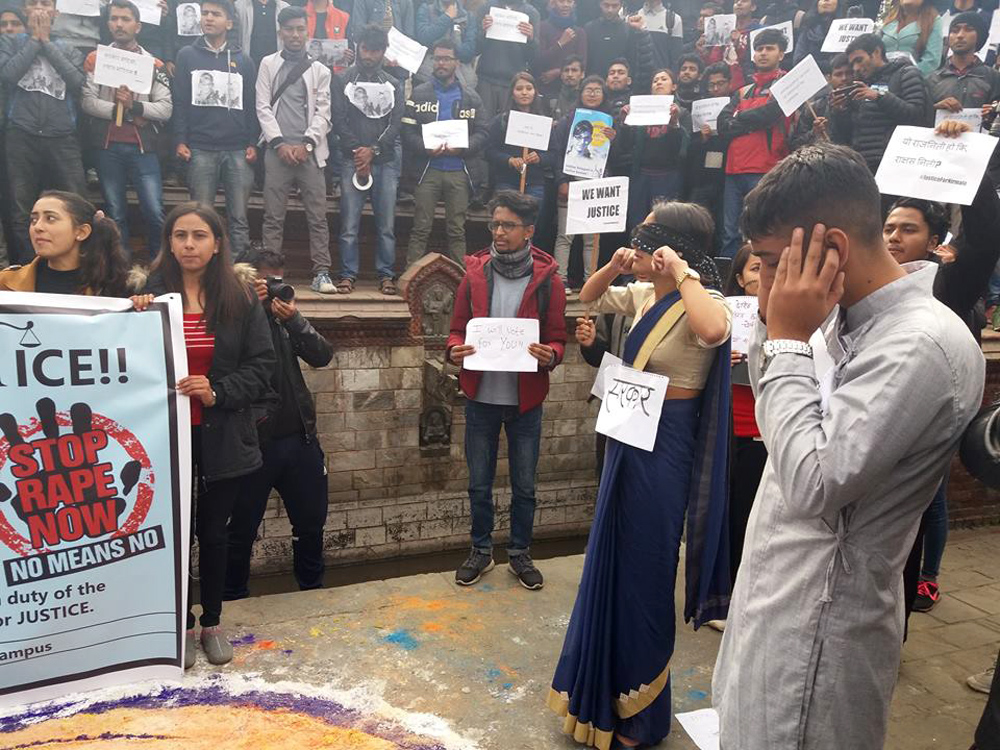 Likewise, the students, as a part of their symbolic protest, covered their ears and eyes to point out the government's apathy towards the victim's plea for justice.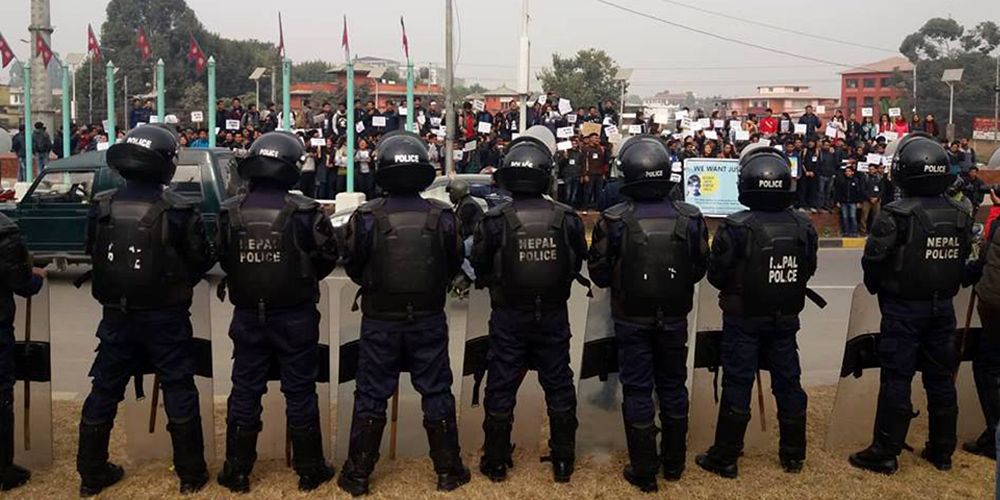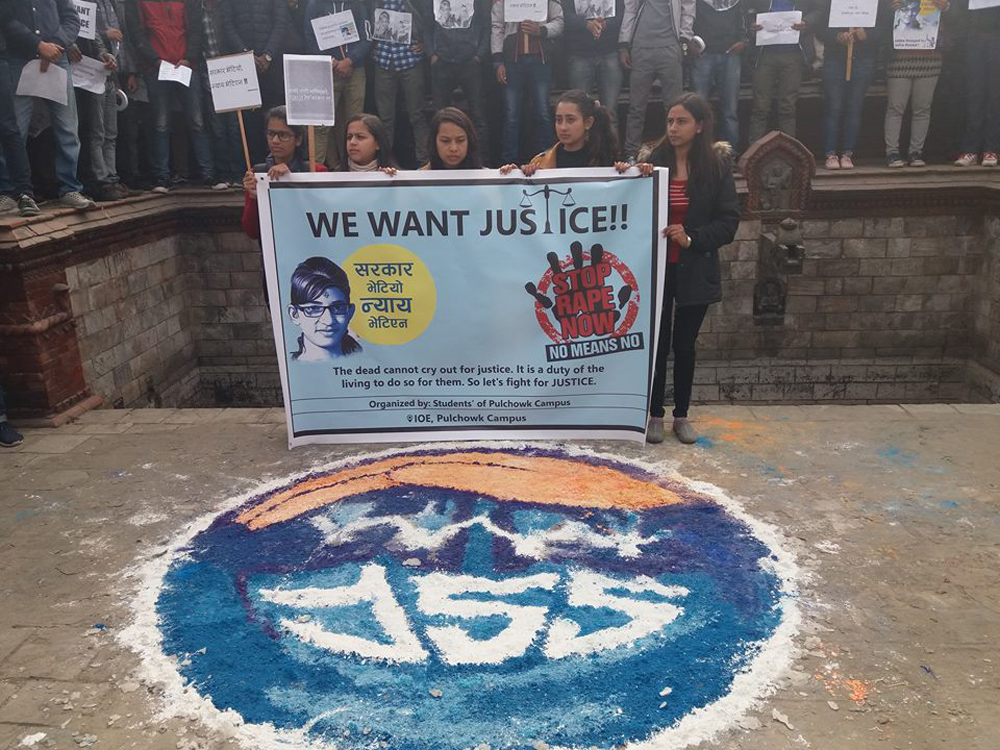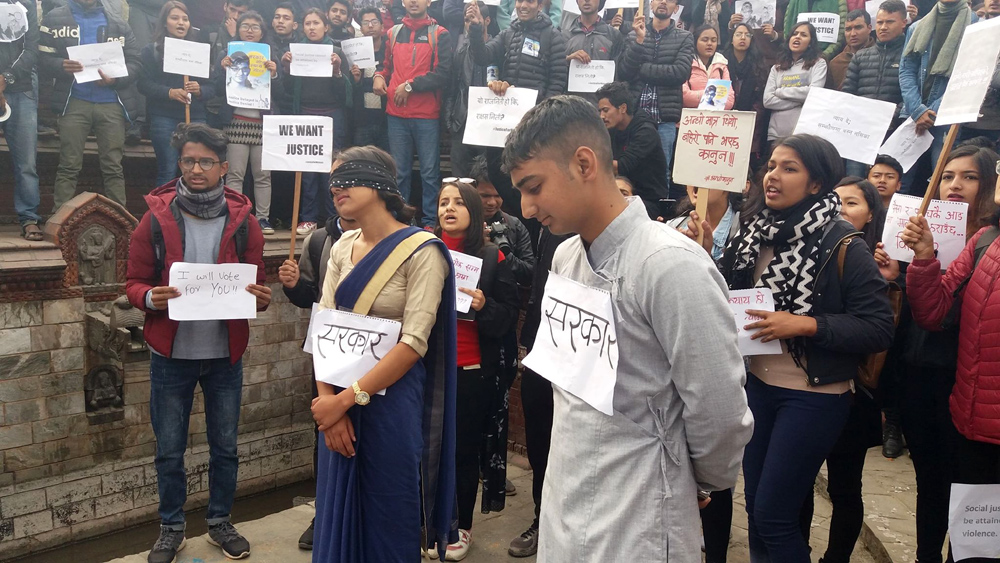 Photos by: Gobind Pokharel
Published: 05-12-2018 14:32
Next Story