Human rights activists rounded up from Baluwatar
-
, Kathmandu
Dec 10, 2018-
Police arrested human right activists from Baluwatar on Monday while they were staging a sit-in outside the Prime Minister's official residence, Kathmandu to mark the Human Rights Day.
The sit-in was organised by Human Rights and Peace Society (HURPES).
The activists had reached for the sit-in with placards and banners demanding arrest of perpetrators behind the rape and murder of Nirmala Pant. They also demanded end to impunity and violence against women.
Here are some photos.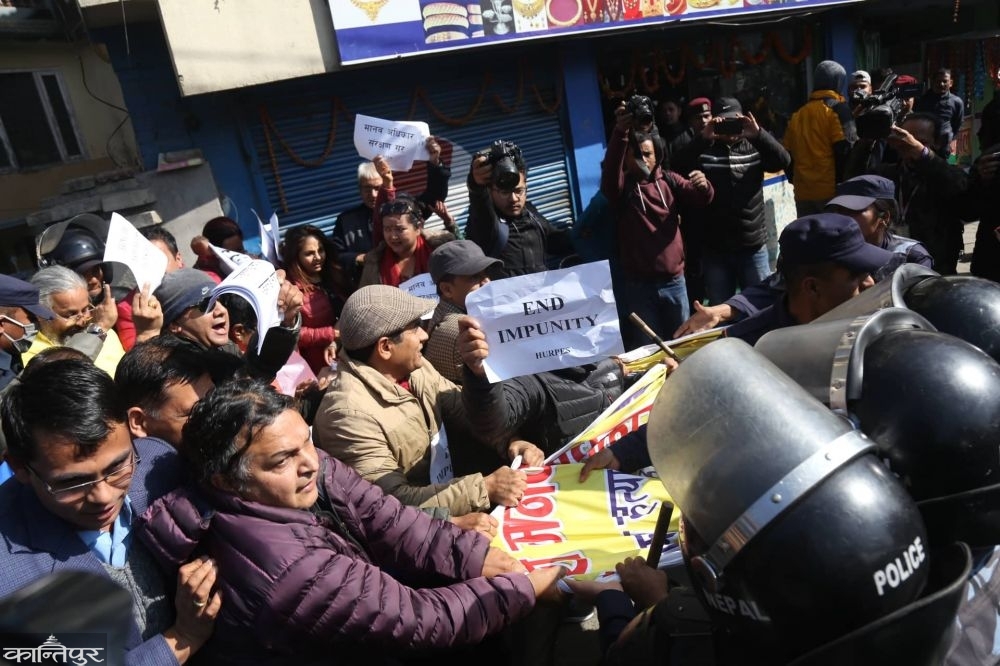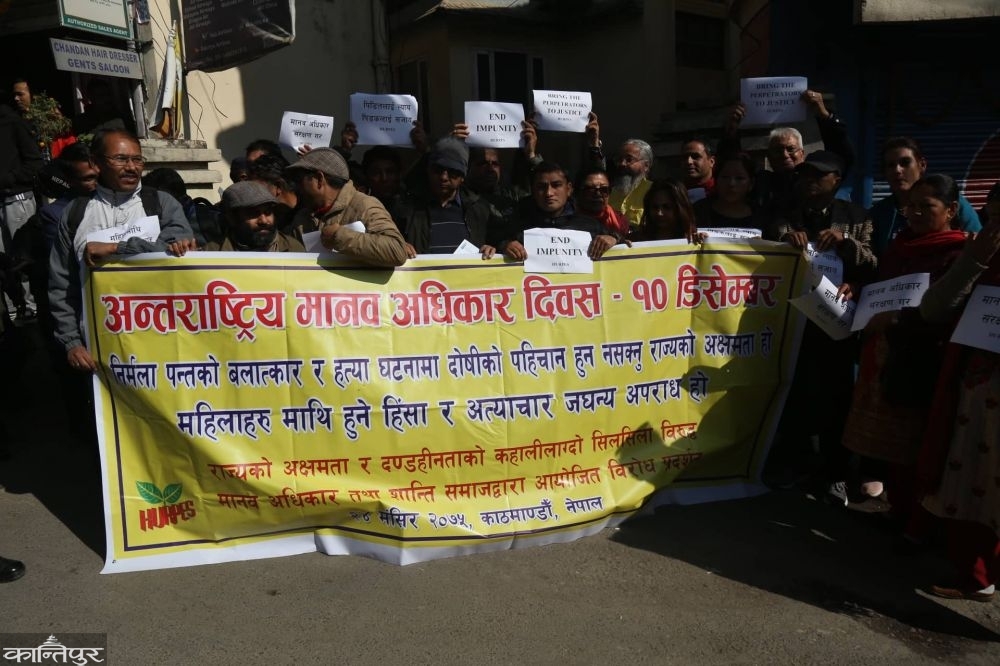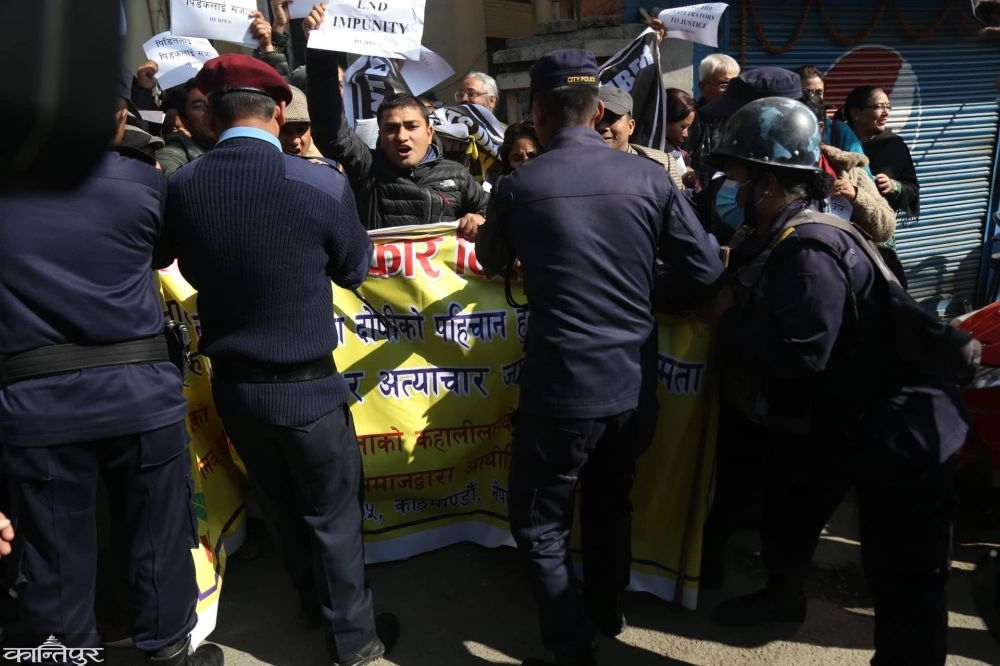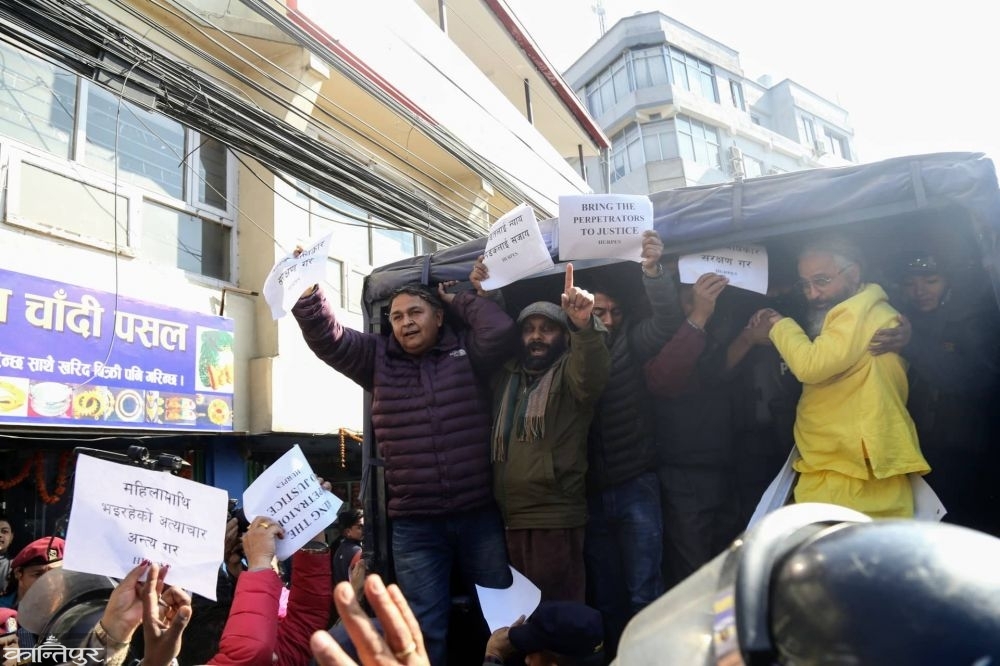 Published: 10-12-2018 13:24