Parliament meet postponed for January 25 after Nepali Congress obstruction
-
, , Kathmandu
Jan 22, 2019-
The Parliament meeting has been postponed for the second consecutive day on Tuesday following obstruction from the main opposition Nepali Congress. Parliament Secretariat informed that the next meeting will be held on January 25.
The meeting scheduled for today could not enter its business after the main opposition Nepali Congress obstructed the regular proceedings. The meeting was put off for two times due to the obstruction of Nepali Congress.
Earlier in the day, the Nepali Congress lawmakers chanted slogans and picketed the rostrum demanding the government to bring two hospitals that were announced to be established in the names of the late Congress leaders and former Prime Ministers Girija Prasad Koirala and Sushil Koirala under the federal government.
Though Speaker Krishna Bahadur Mahara urged the lawmakers to take their seats, they refused to comply with the order. Later, he gave time to NC lawmaker Prakash Man Singh to speak before the Parliament.
Singh demanded that the government must correct its decision to keep the two hospitals—GP Koirala Respiratory Center, Tanahu and Prakhar Cancer Hospital, Banke—out of federal government's jurisdiction. He warned the NC lawmakers would continue to obstruct the House business unless the decision was corrected.
Despite obstruction from the Nepali Congress lawmakers, Speaker Mahara tried to run the meeting. The lawmakers from the opposition party, however, chanted slogans and obstructed the meeting.
Following the obstruction, Speaker Mahara announced that the meeting has been put off for 15 minutes.
The Nepali Congress had obstructed the House proceedings on Monday also to block the ruling Nepal Communist Party's bid to endorse the Medical Education Bill.
The bill, endorsed by the parliamentary Education and Health Committee, was presented to the House of Representatives on January 13. The House committee had changed some provisions in the bill going against what the government had agreed with Dr Govinda KC, who has been on a hunger strike.
Congress lawmakers stalled proceedings of both the Houses twice on Monday demanding that the government first address KC's concerns.
NC lawmakers had claimed that the Speaker had included the Medical Education Bill in Monday's agenda without consulting with the opposition party.
Photos: Elite Joshi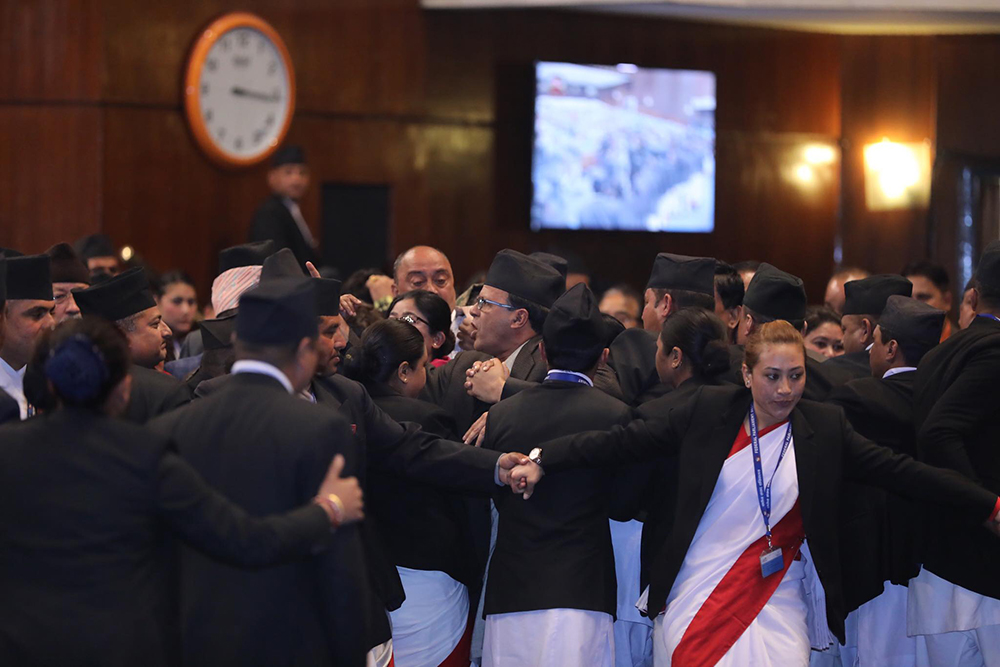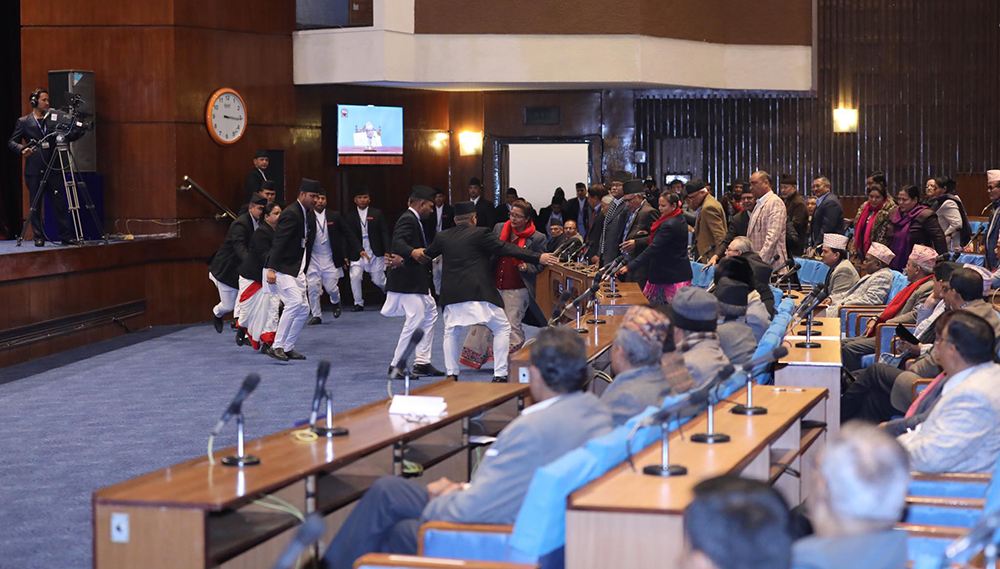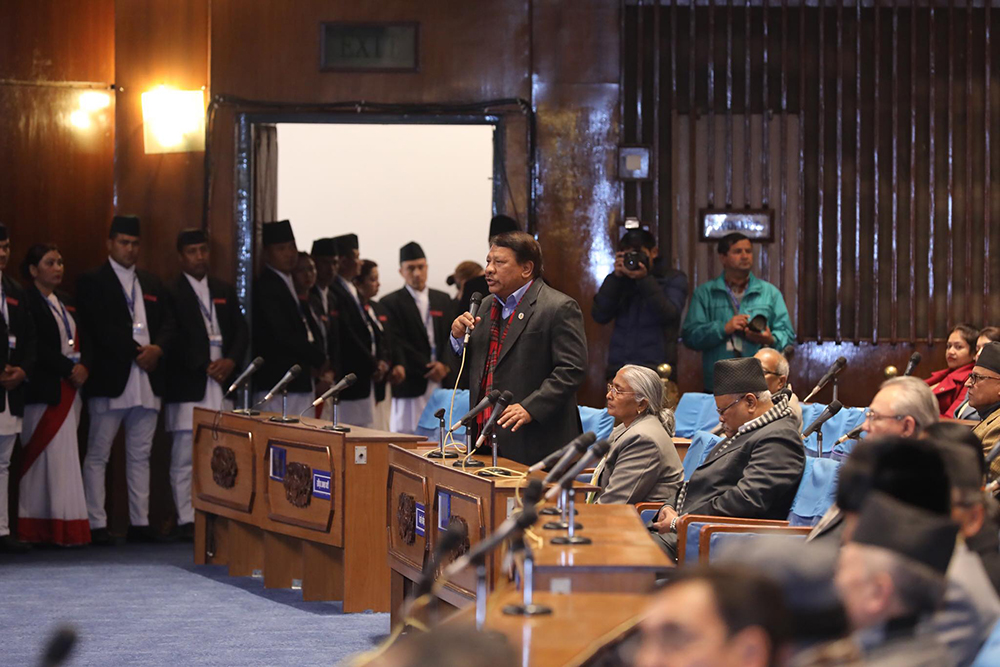 Published: 22-01-2019 18:00