Hills surrounding Kathmandu Valley witness snowfall
-
, Kathmandu
Feb 9, 2019-
The hills surrounding the Kathmandu Valley have witnessed snowfall following torrential rainfall on Saturday.
Phulchoki of Lalitpur, Nagarkot of Bhaktapur and Chandragiri hill along with Shivapuri-Nagarjun National Park witnessed snowfall after many years. Bimdhunga and Ramkot near the Nagarjun Natoinal Park and Shivapuri Hills among other places witnessed snowfall this morning.
Photos: Kabin Adhikari, Angad Dhakal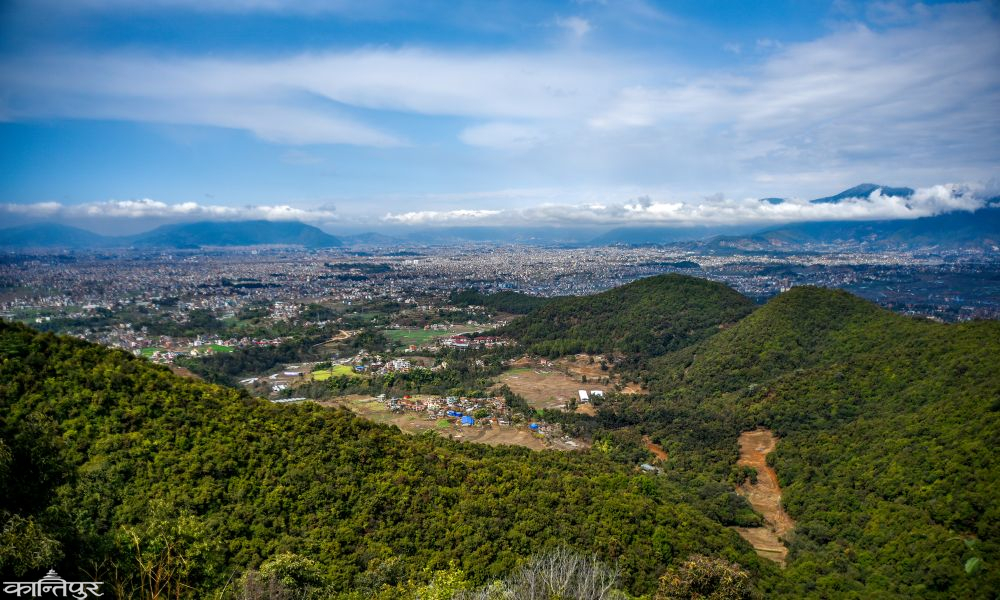 Daman and Tistung of Makwanpur, Charikot of Dolakha and Kalinchok among other places witnessed heavy snowfall today.
Various parts across the country witnessed rain with mountain region experiencing heavy snowfall due to the impact of westerly winds. The country has been experiencing rain and snowfall since Wednesday.
According to Meteorological Forecasting Division weatherman Barun Paudel, the country experienced heavy rainfall and snowfall at once this time due to strong weather system.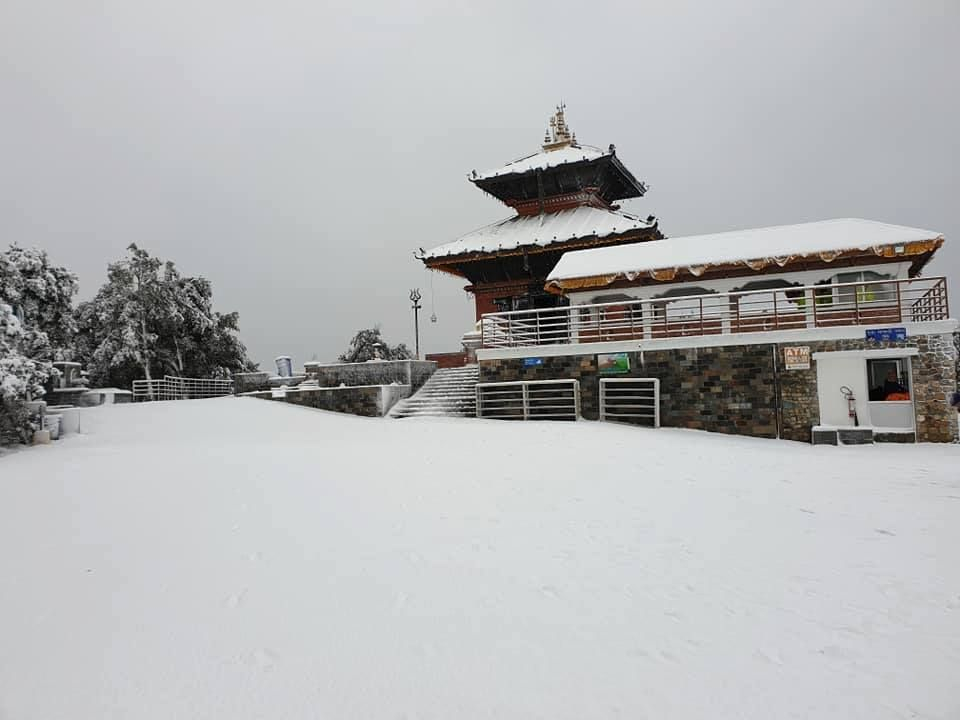 Most of the Himalayan districts witnessed heavy snowfall since Wednesday compared to past years due to entry of western disturbance, a weather phenomenon responsible for winter rains in Nepal.
The western region witnessed heavy rain and snowfall as compared to the eastern region.
Bhairahawa recorded the highest 59 mm rainfall followed by Simara 47 mm, the Meteorological Forecasting Division said. Similarly, Pokhara received 35 mm rainfall followed by Kathmandu 21.5 mm. Likewise, Dang received 16 mm rainfall while Birendranagar, Jumla, Dadeldhura, Biratnagar and Dhankuta received 13 mm, 11 mm, six, five and 4 mm respectively.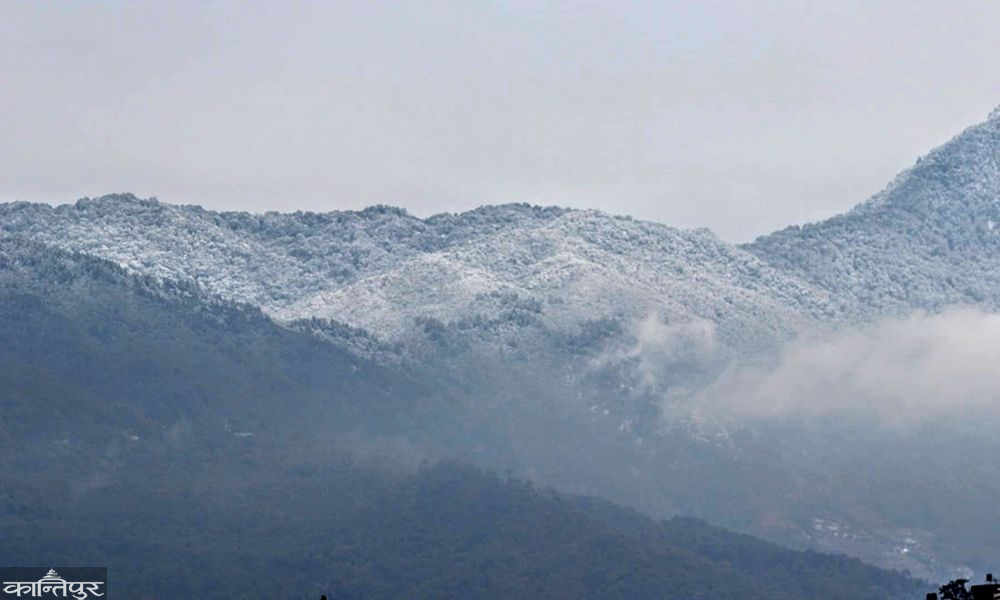 Weather started improving in the Kathmandu Valley since this afternoon but the cloudy condition is prevalent in other parts of Nepal.
The westerly wind is weakening and the weather will improve from Sunday, said meteorologist Shanti Kandel, adding, "Currently, the weather is becoming normal in the west and central Tarai as well, while the eastern Tarai may witness light rain in the evening." The mountain region would witness snowfall for some more days.
Published: 09-02-2019 16:25