Month-long Swasthani Bratakatha festival begins
-
, Kathmandu
Jan 21, 2019-
The annual month-long Swasthani Bratakatha festival dedicated to Hindu Goddess Swasthani and God Madhav Narayan began on Monday.
Hundreds of devotees thronged to Shali Nadi in Sankhu to mark the beginning of the festival today. The mention of Shali Nadi in the Swasthani story makes it a major holy place for the devotees to visit during the month of Swasthani Brata Katha recitation. The festival, also known as Madhav Narayan Festival, begins on the full moon day in the Nepali month of Poush and ends on the next full moon day.
Pilgrims from across the country reach Sankhu with many of them setting up their camp on the river banks for the month-long period.
Devotees keep fast and take only one meal a day and recite the story of Goddess Swasthani in the afternoon. Those who don't keep fast narrate the story either early in the morning or in the evening.
It is believed Goddess Swasthani grants the wishes of her devotees who keep fast in her name.
Photos: Elite Joshi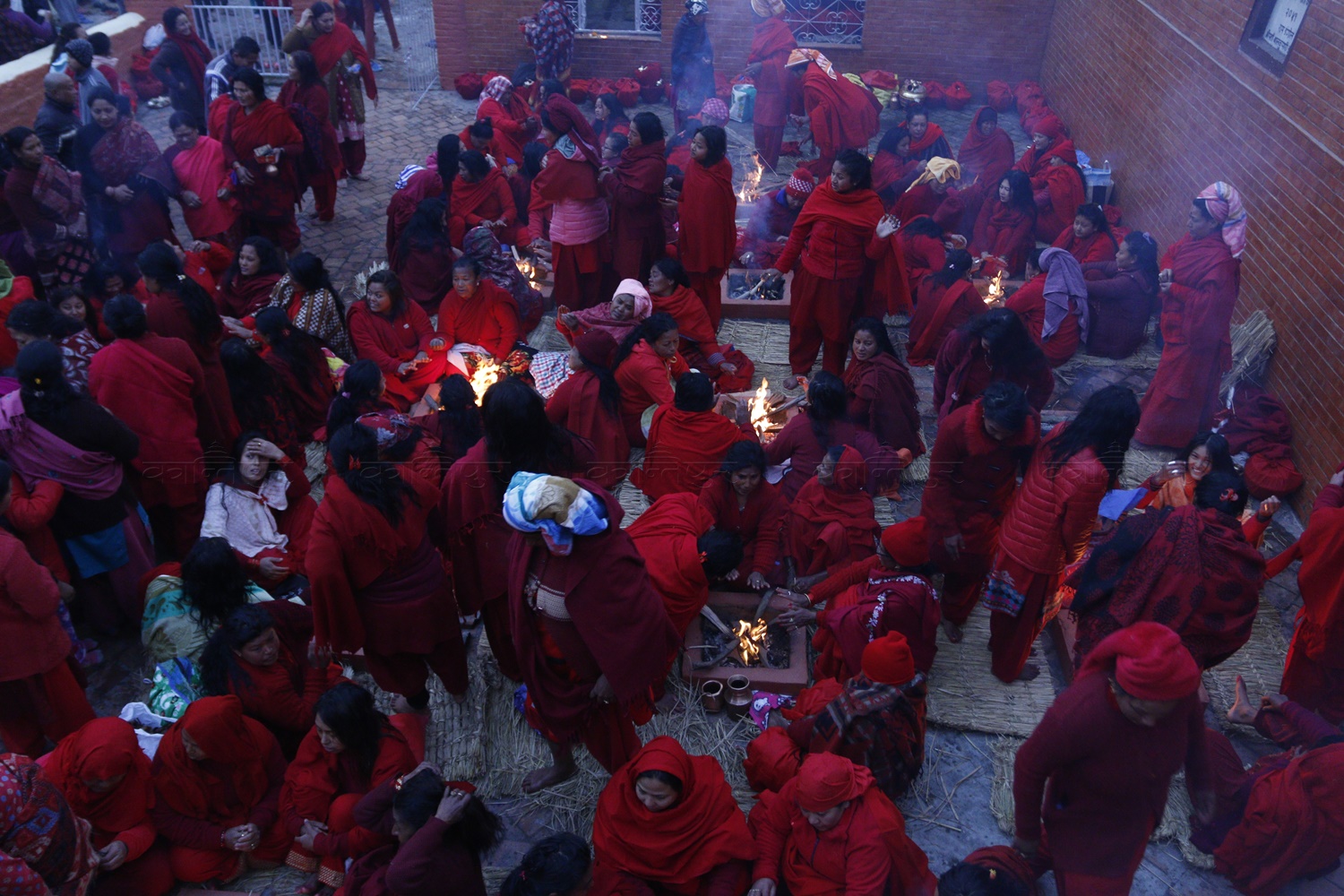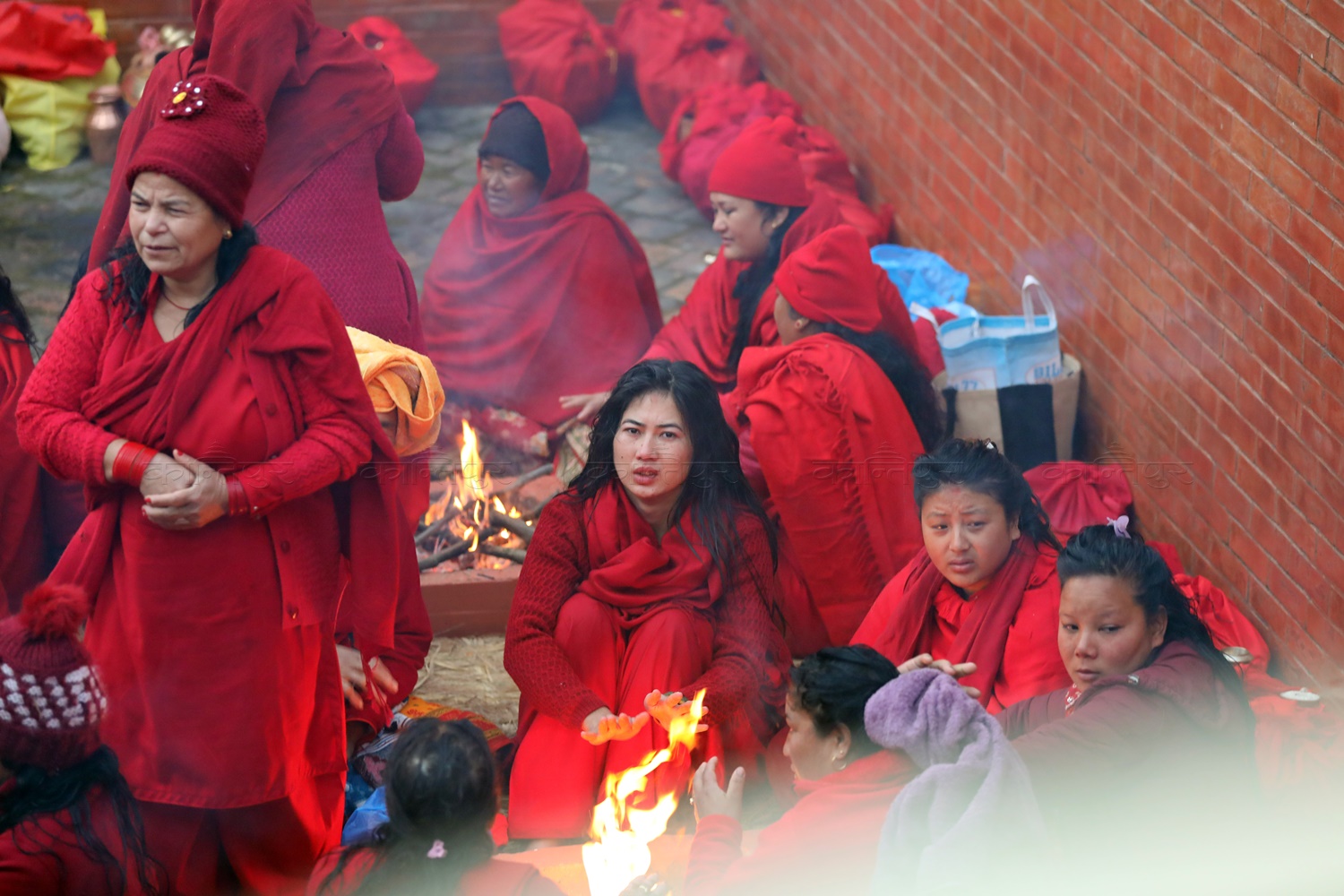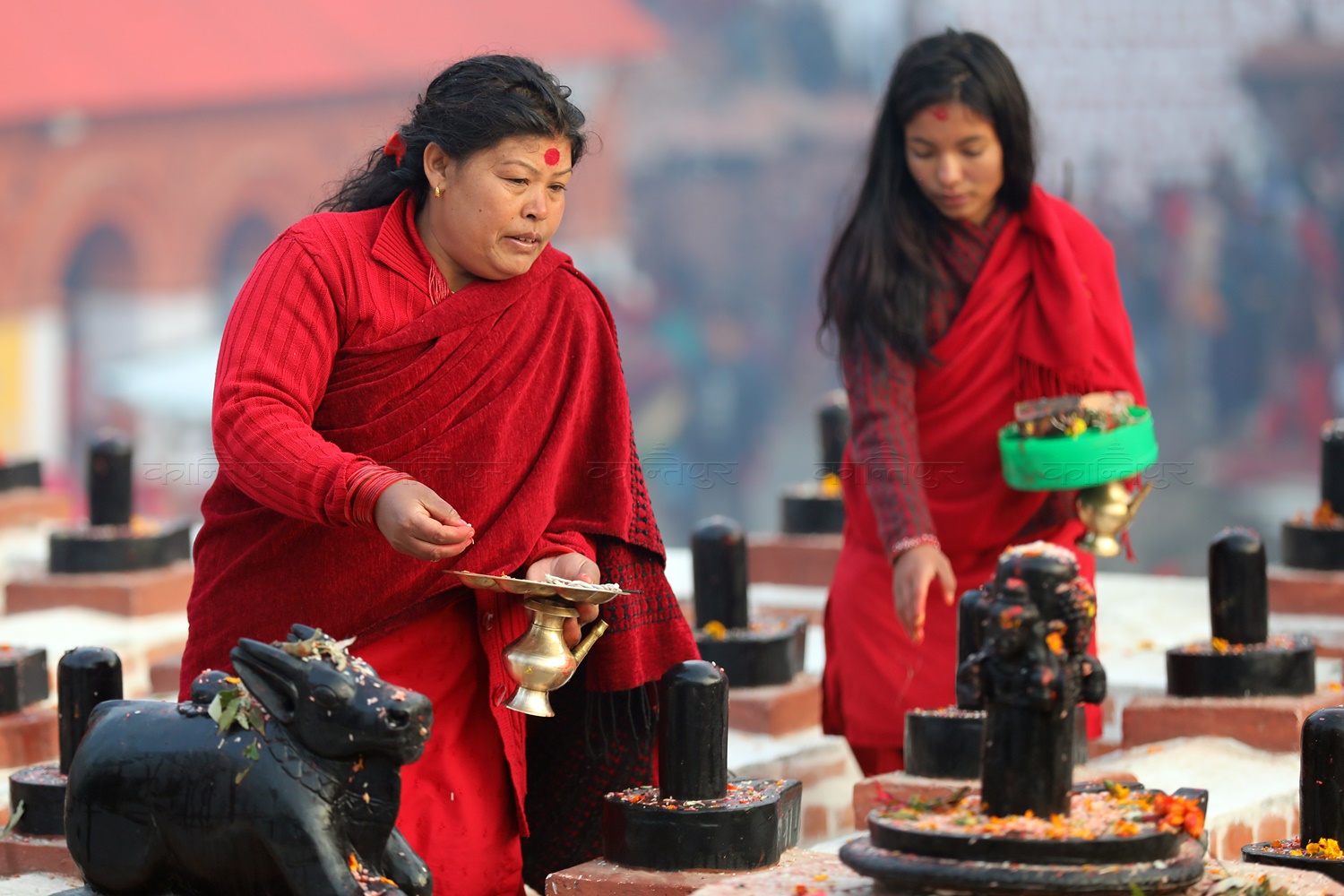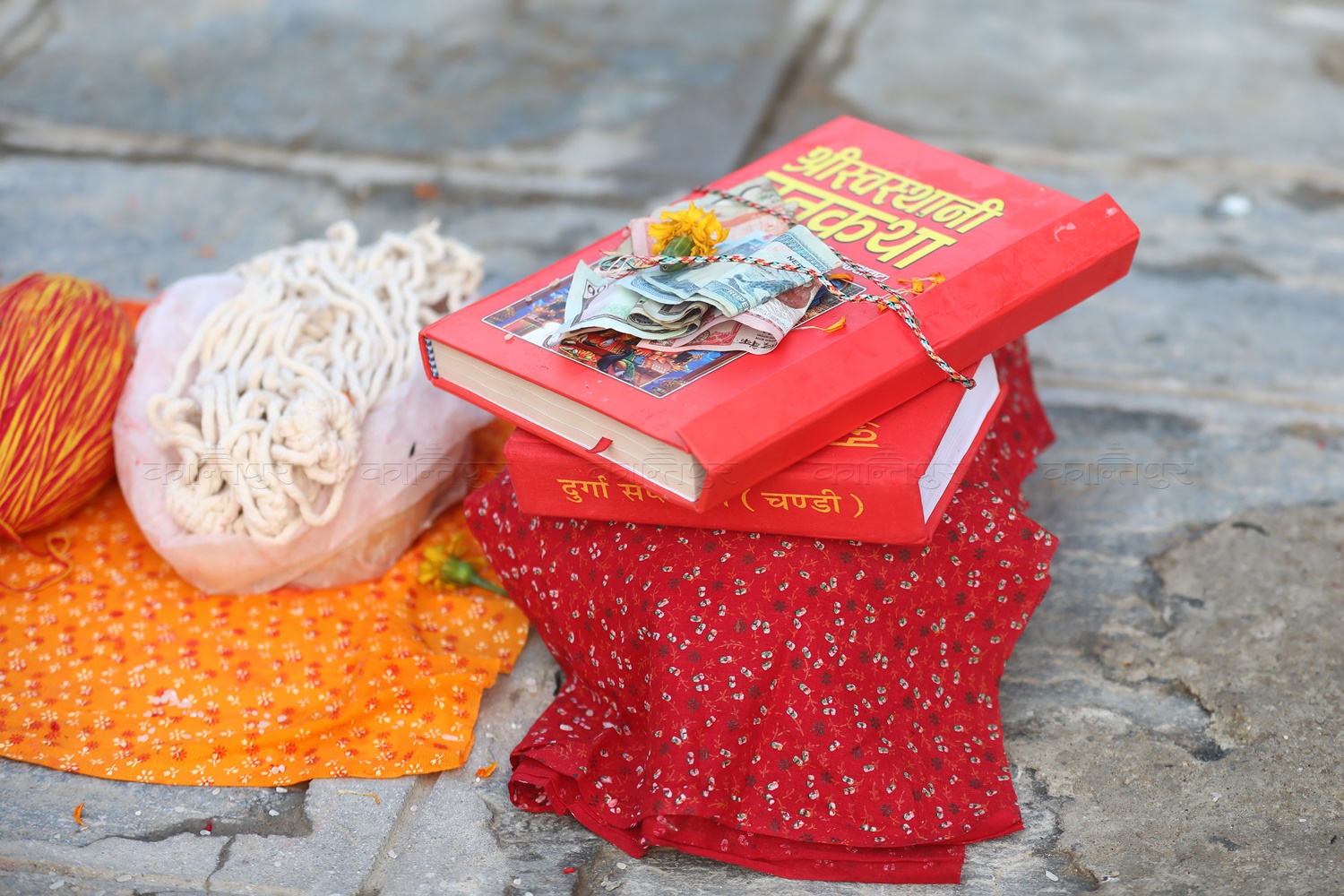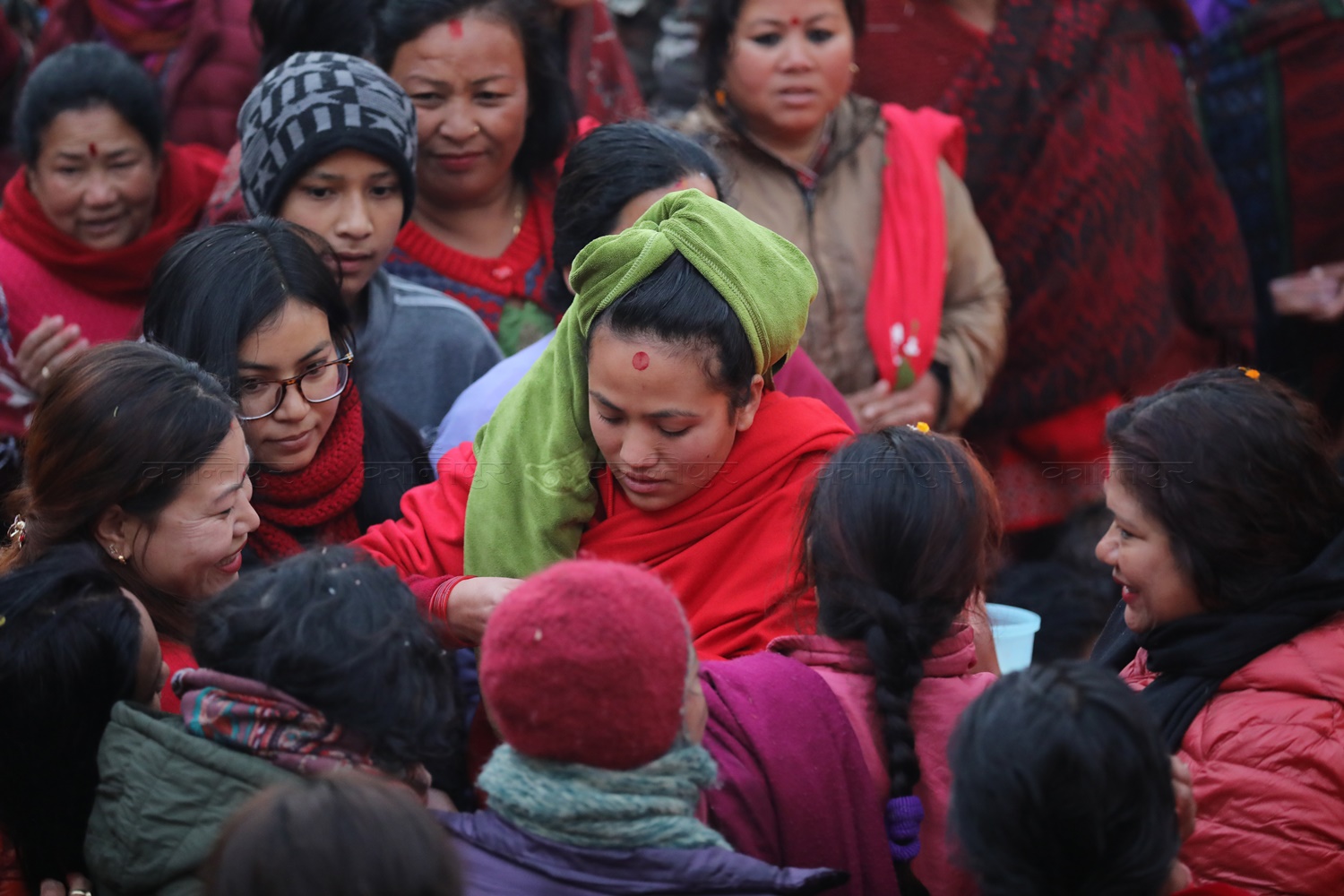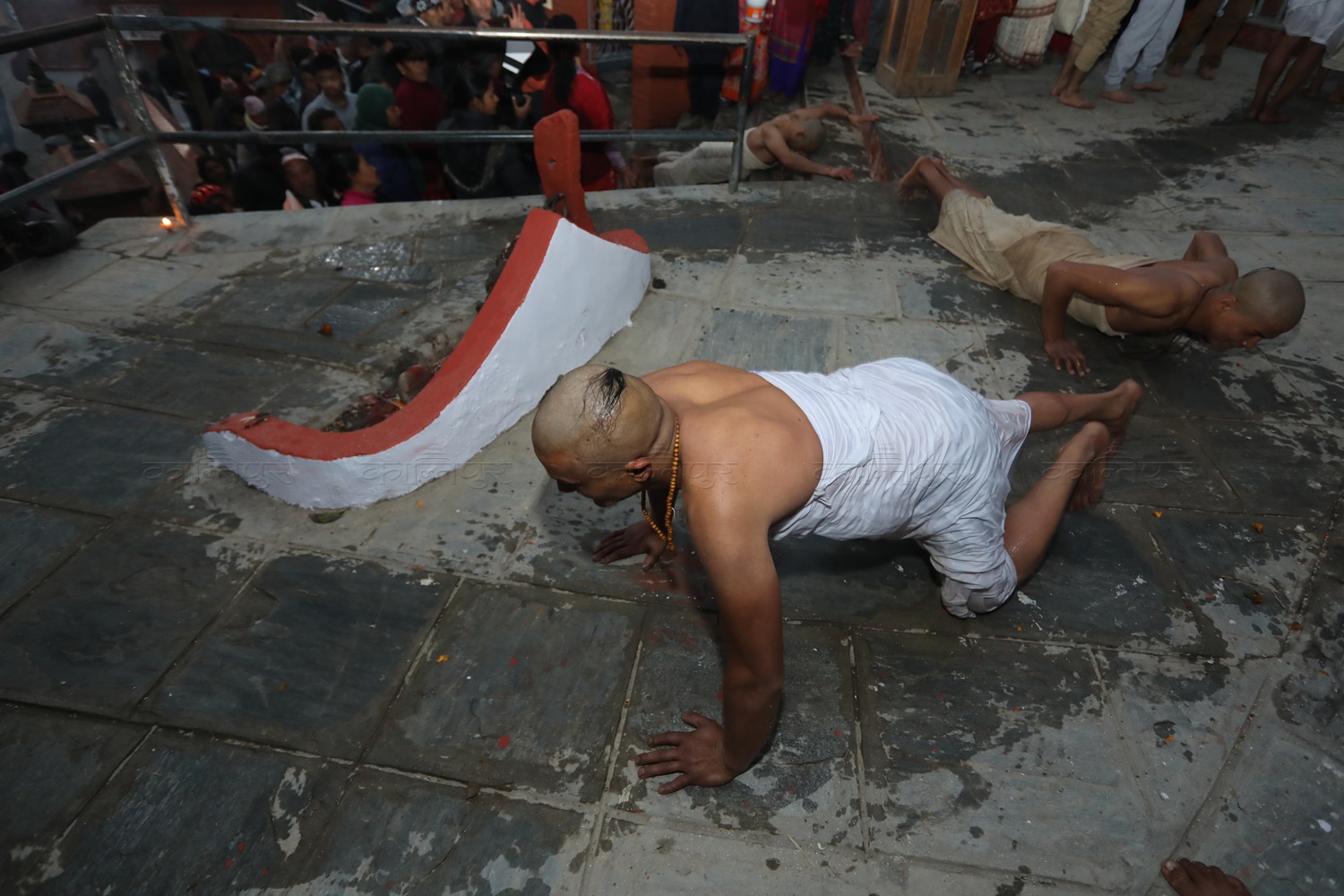 Published: 21-01-2019 12:36