Nepal Student Union organises anti-government rally in Kathmandu
-
, Kathmandu
Jan 23, 2019-
Cadres of Nepal Student Union, student wing of the main opposition Nepali Congress, staged a demonstration in Kathmandu on Wednesday demanding the government bring the culprit(s) involved in rape and murder of Nirmala Panta to justice, and address the demands of fasting Dr Govinda KC.
Nepal Student Union General Secretary Kundan Raj Kafle said that they were forced to stage the demonstration after the government failed to arrest the culprit (s) of Nirmala's rape and murder case, months after the incident occurred, and tried to endorse the Medical Education Bill by amending some crucial provisions.
Read: Family mourns, and a country recoils at teen girl's rape and murder
He said that the government should address the demands of Dr KC at the earliest.
The Nepal Student Union said that the government had showed authoritarianism character and turned its blind eye to the incidents like rape, murder and violence that are occurring on a daily basis.
He demanded the government bring the two hospitals — GP Koirala National Centre for Respiratory Diseases in Dulegauda, Tanahun, and Sushil Koirala Prakhar Cancer Hospital in Khajura, Banke — under the purview federal government.
Nepal Student Union leader Bikash Bhandari said that they would come up with stern protest programmes if the government did not change its attitude. The rally converged into a corner assembly at Baneshwor.
Read: Discord over affiliation leaves medical bill in limbo
Photos: Hemanta Shrestha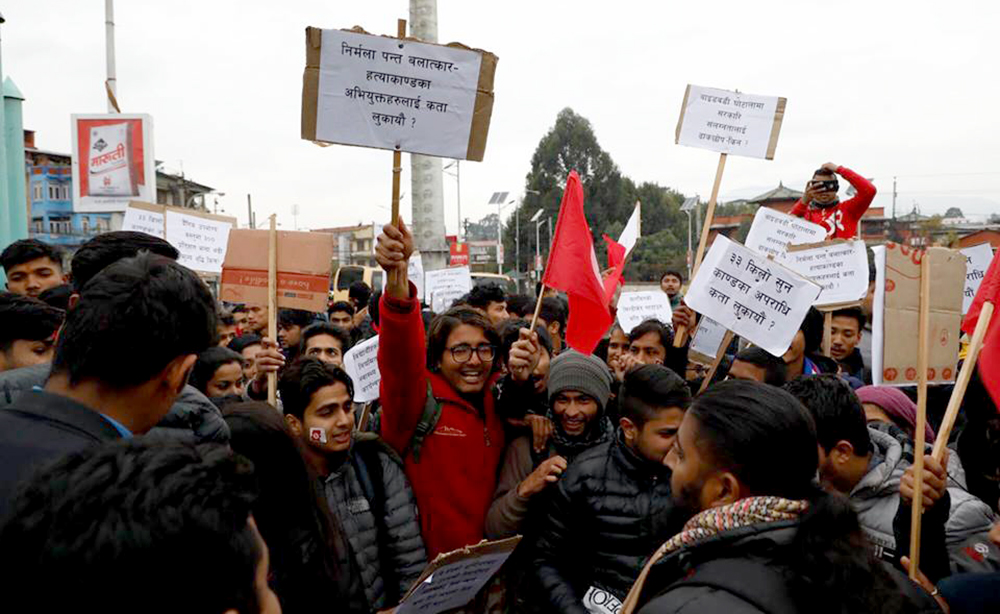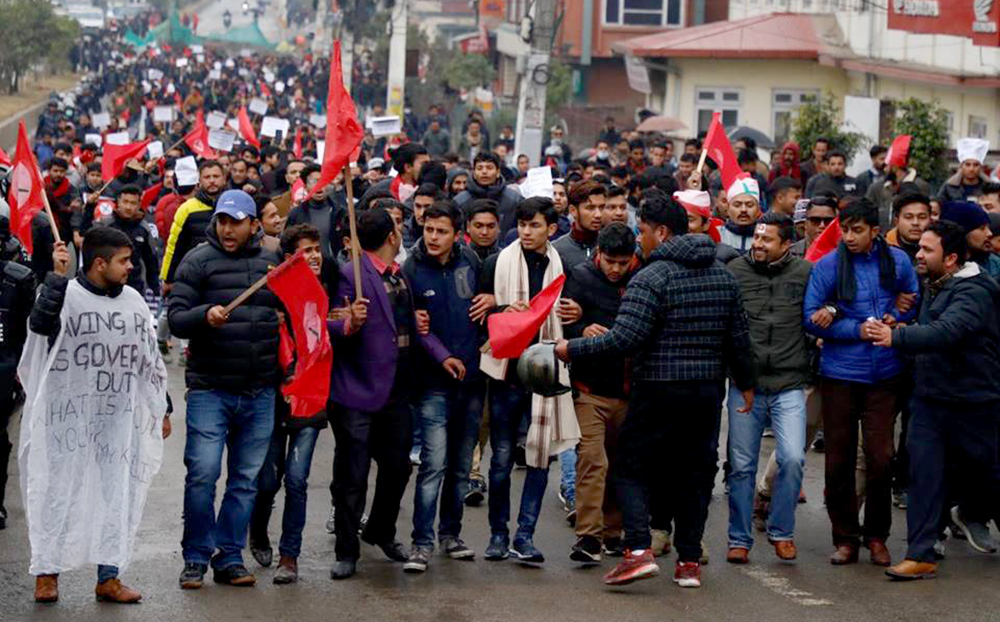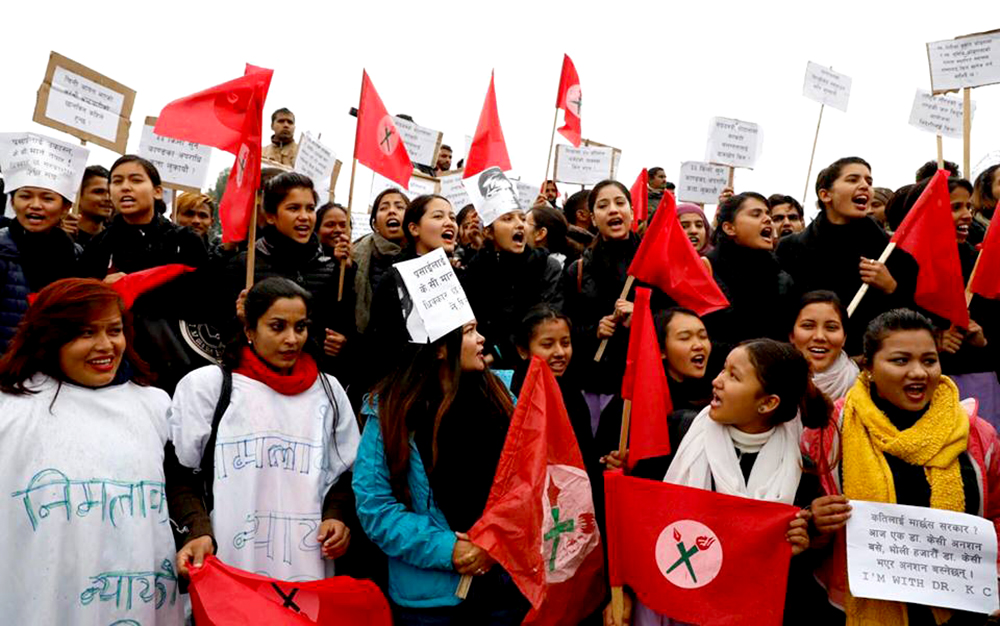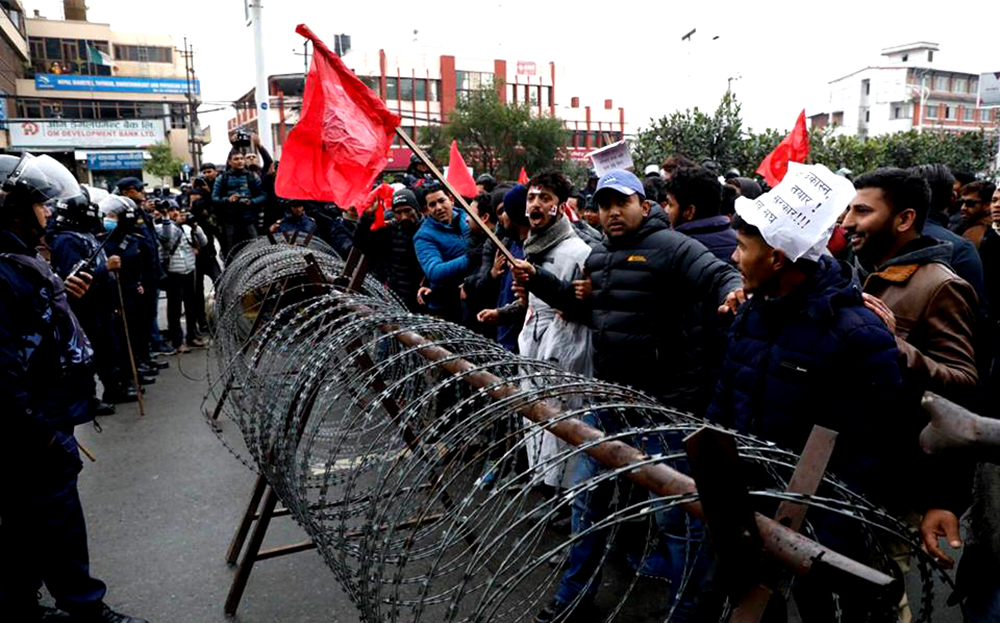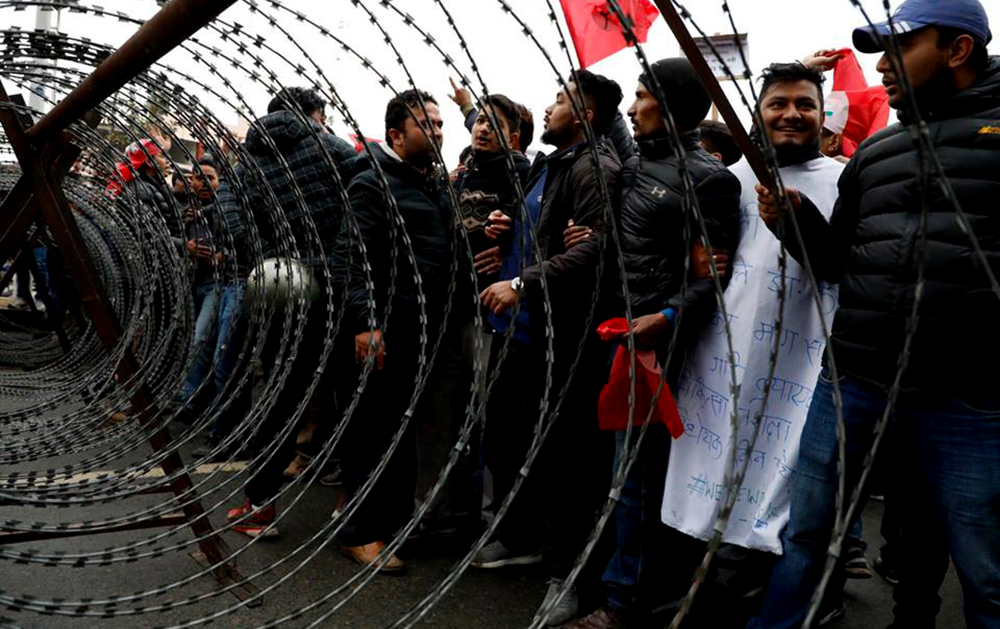 Published: 23-01-2019 17:18