Snowfall affects life in mountainous districts (In photos)
-
, Kathmandu
Jan 23, 2019-
Snowfall coupled with breezing wind since Tuesday has troubled normal life in several mountainous districts in the country.
General people have been hit hard due to heavy snowfall in high-altitude areas of Karnali Province including Humla, Mugu and Dolpa districts.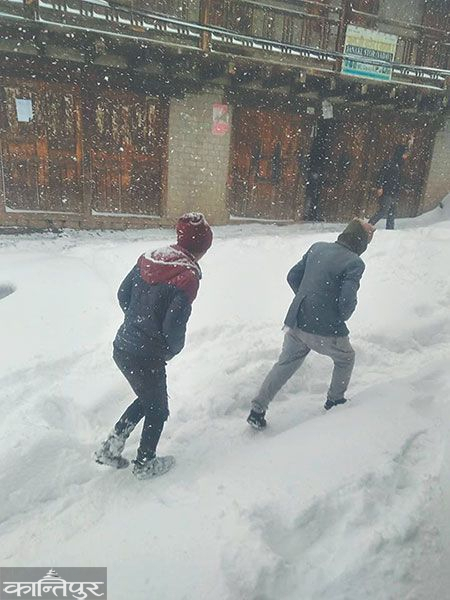 The snowfall started at around 5am on Tuesday and Simkot has received over 2 feet of snow with temperatures plummeting to -7 degree Celsius.
Airport services have been halted and roadways have been blocked due to heavy snowfall.
Likewise, Rara, one of the major tourist attractions in the region, also witnessed snowfall of about 1 foot and have disrupted vehicular movements.
Murma, Pina, Karkibada, Talcha, Jhyari, Bam, Kotila, Mundu, Khamale, Magri among other areas have also received snowfall since yesterday. The farmers in the region are elated as their crops would get enough water with the snowfall.
Mountainous areas in Jajarkot district including Kushe, Barekot, Junichade Rural Municipalities and Nalgad Municipality have also been blanketed by the snow.
Similarly, Manang has also been experiencing incessant snowfall from yesterday afternoon. Around 1 feet of snow has been accumulated in various parts of the district including Manang Ngisyang, Chame and Narpabhumi Rural Municipalities.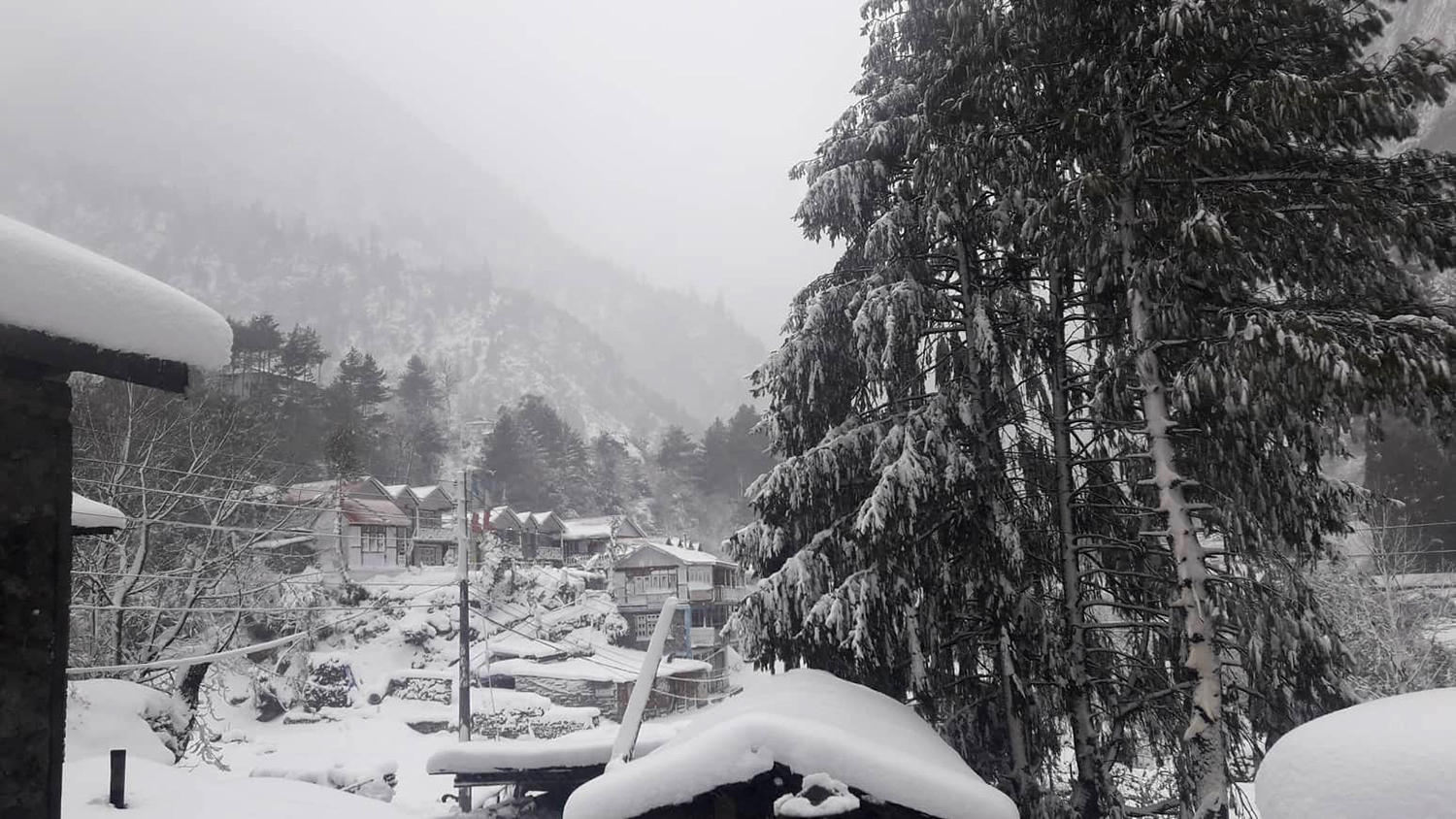 Tourists travelling to upper Manag have been forced to halt their trek owing to heavy snowfall, informed Annapurna Conservation Area Project acting Chief Kailash Babu Tiwari.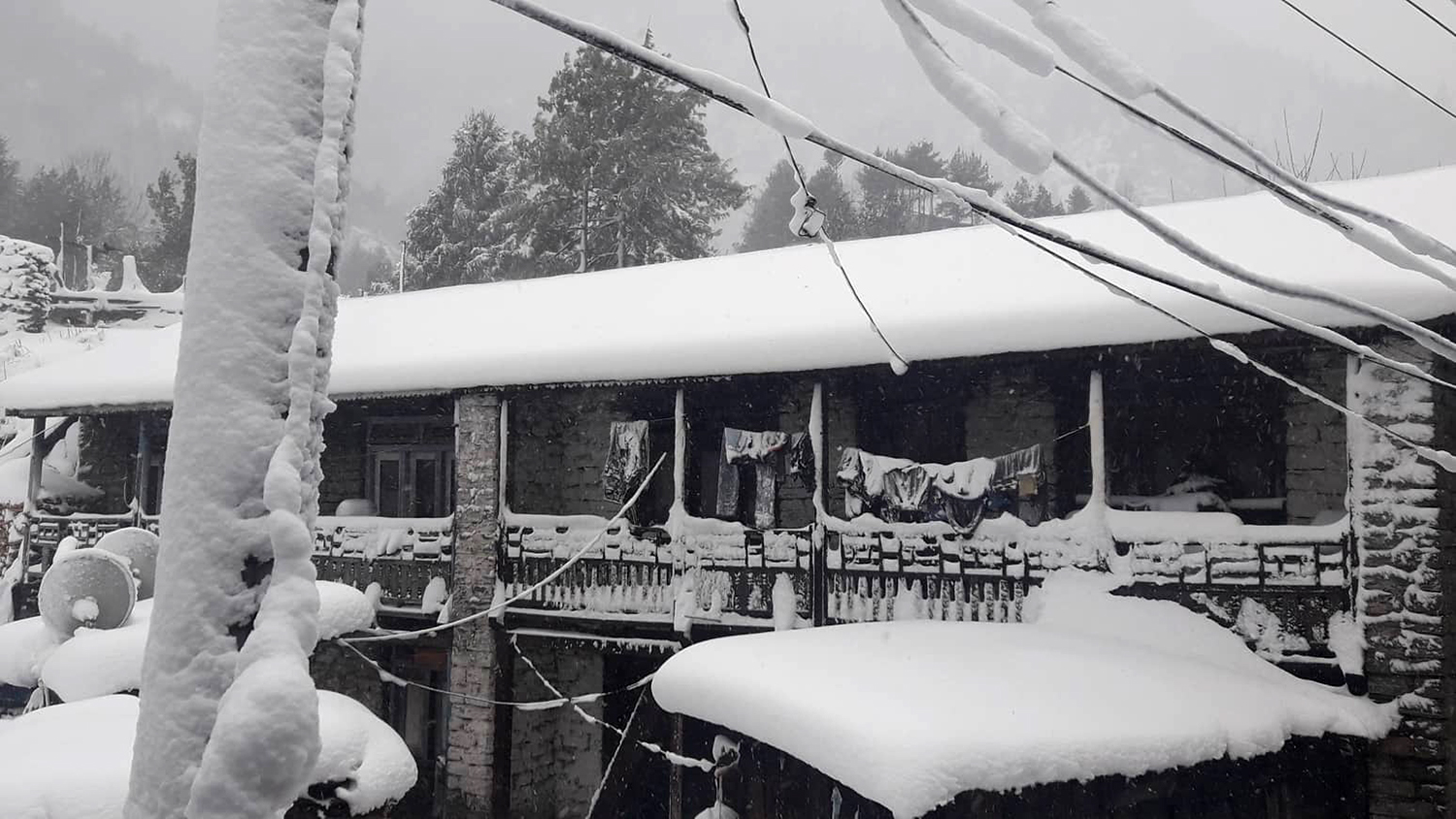 The snowfall has also obstructed vehicular movement from Chame to Upper Manang which was caused distress to locals.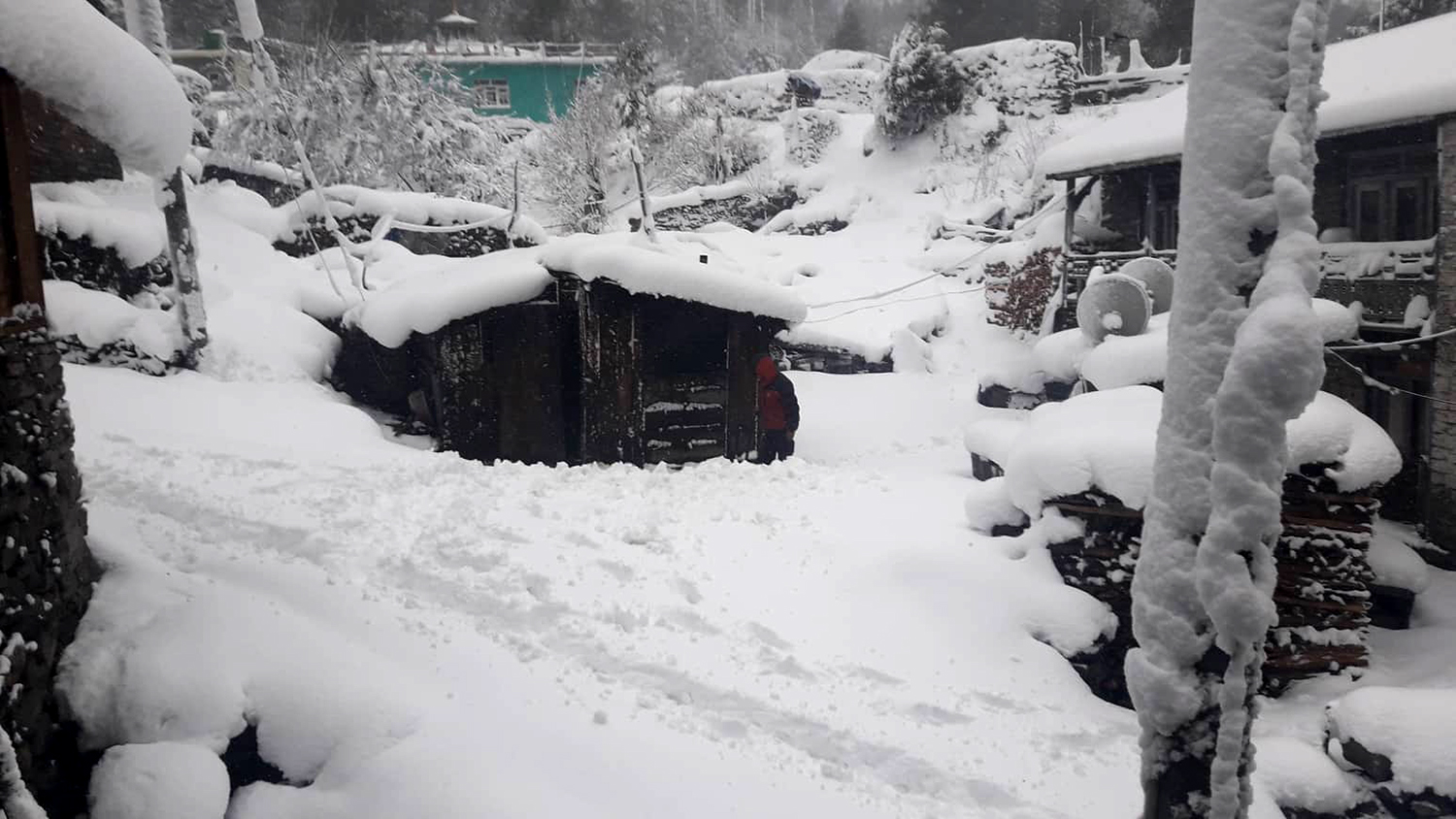 In Myagdi, Ghodepani among other high-altitude areas witnessed snowfall throwing the lives of general people out of gear. The incessant snowfall has affected Lulang, Mudi, Kuine, Swata, Chitre, Ghodepani among other areas in the district.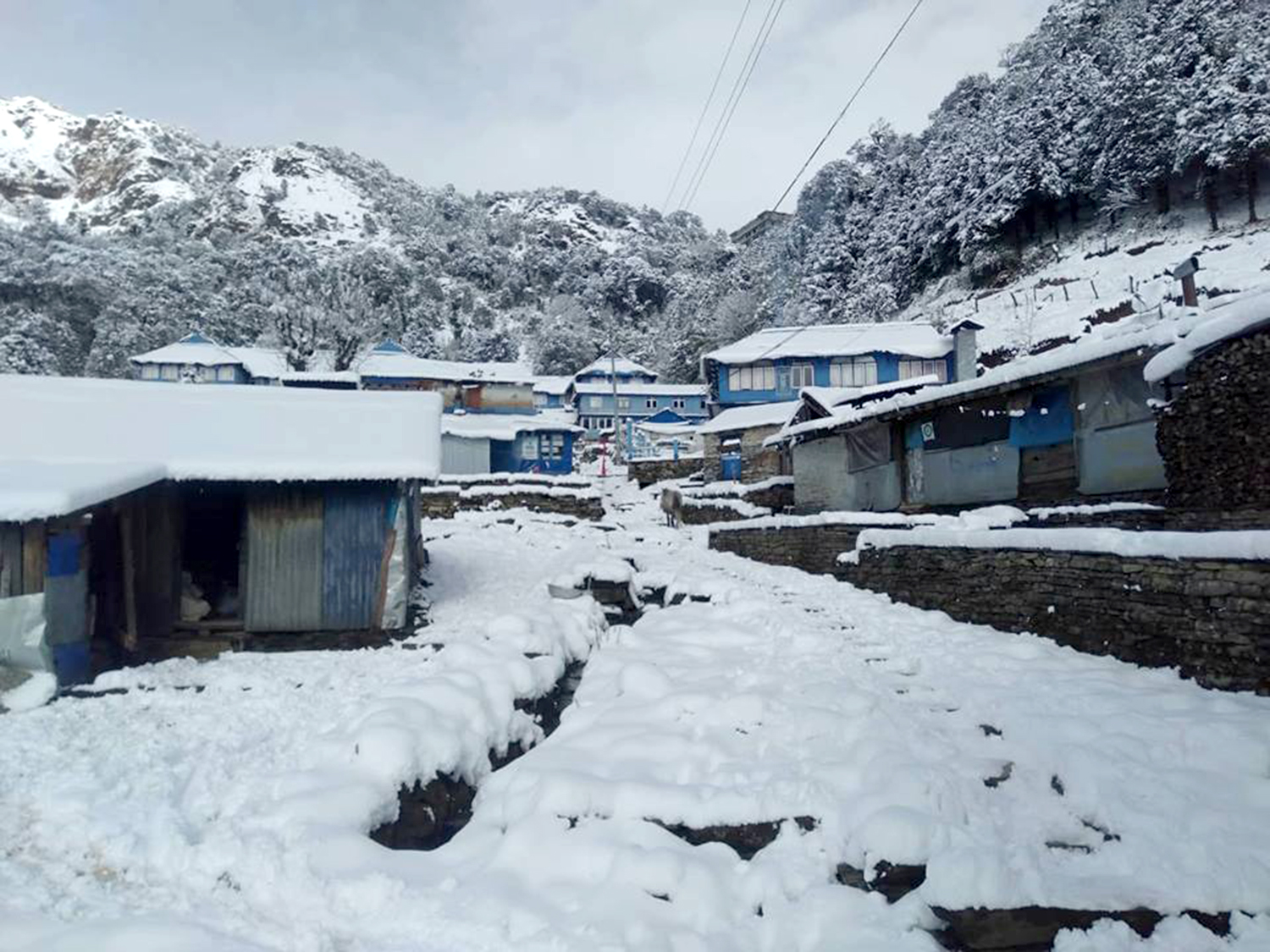 Meanwhile, farmers in the area have welcomed the snowfall which occurred after a long drought.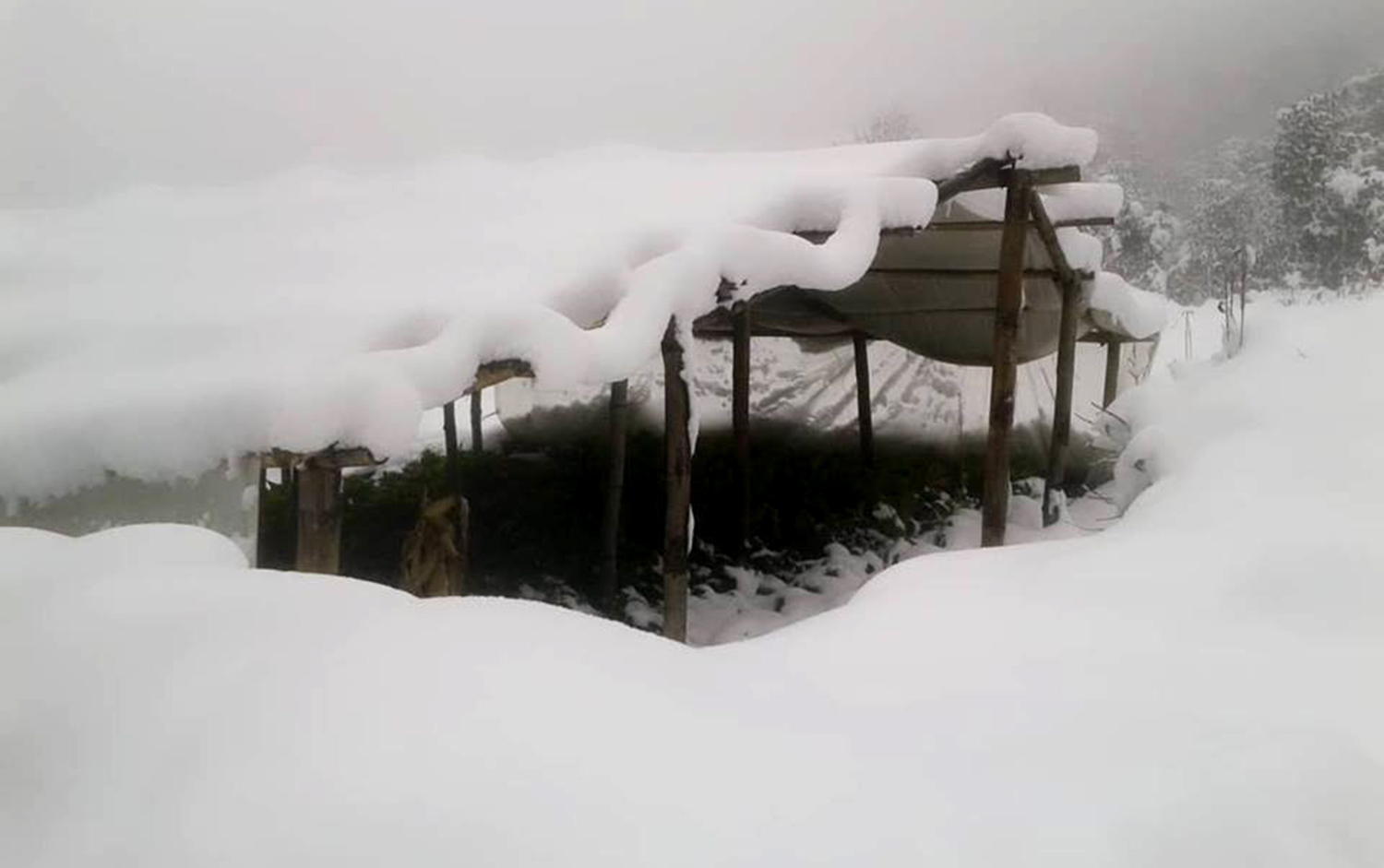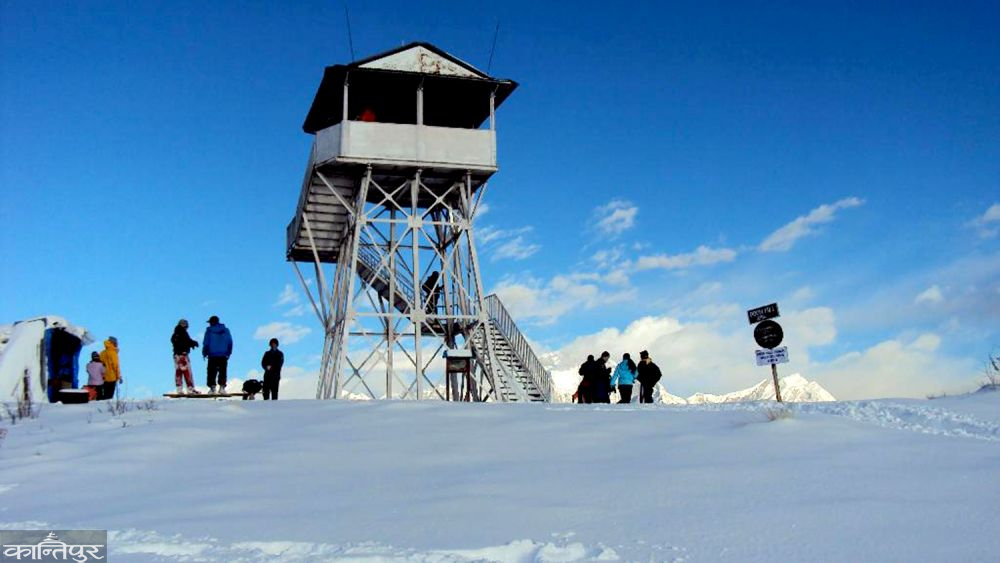 Published: 23-01-2019 14:02