Nursing staff halt services across country
-
, Kathmandu
Jan 16, 2018-
Nurses all over the nation staged protest on Tuesday demanding better pay scales and an end to exploitation of labour.
They resorted to protest under the leadership of Nepal Nursing Association putting forth an 11-point demand including unconditional reinstatement of nursing staffers who were sacked from from Human Organ Transplant Centre (HOTC), equal pay scales for nurses working in private hospitals and end of labour exploitation in the name of volunteer service.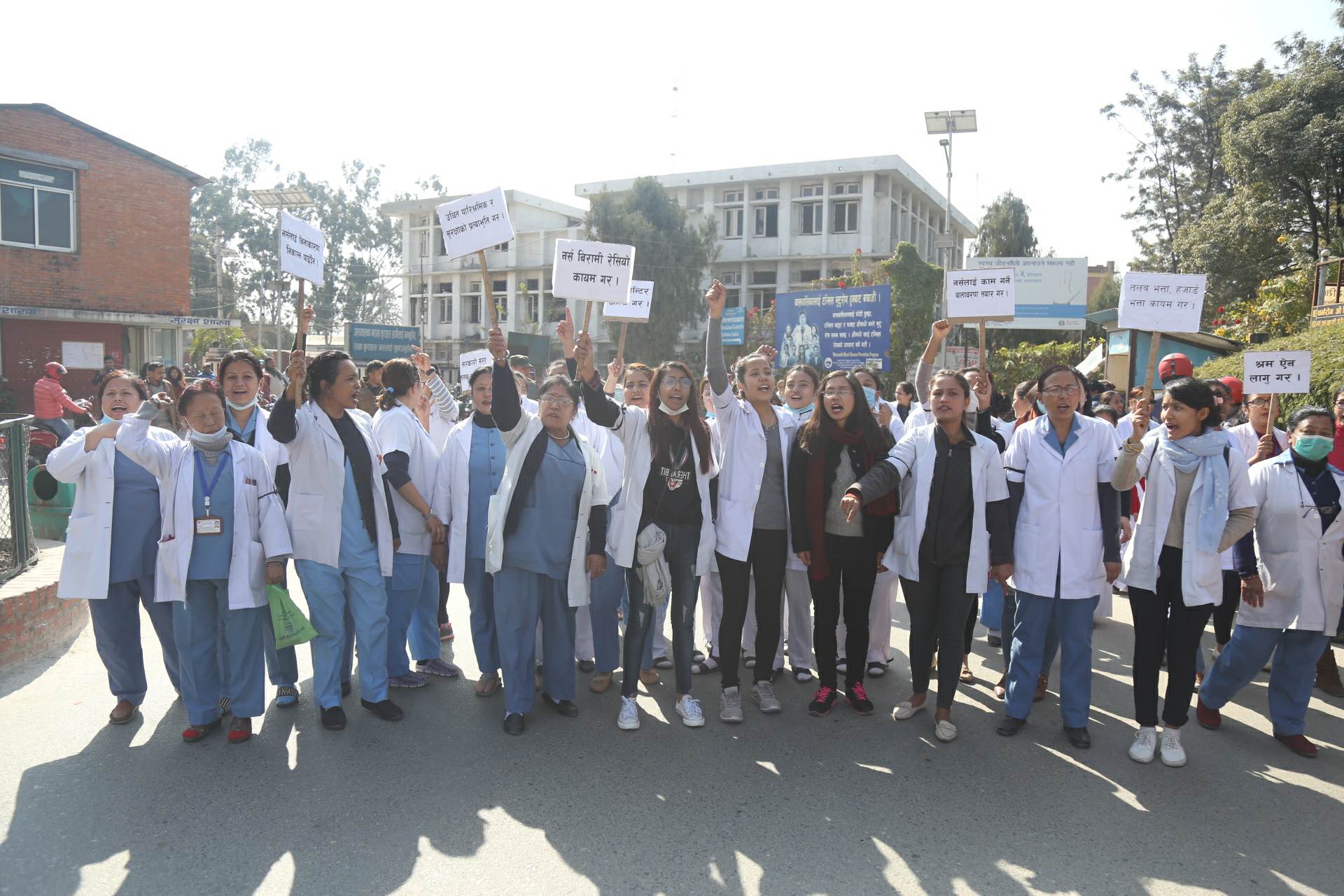 The agitating nurses attended their duties tying black armbands as part of their protest from Wednesday. They also staged sit-in outside their hospitals for one-hour. However, they boycotted their entire shift of their duty.
The nurses have warned of resorting to an indefinite strike and stage sit-in outside the Health Ministry if their demands were met within three days.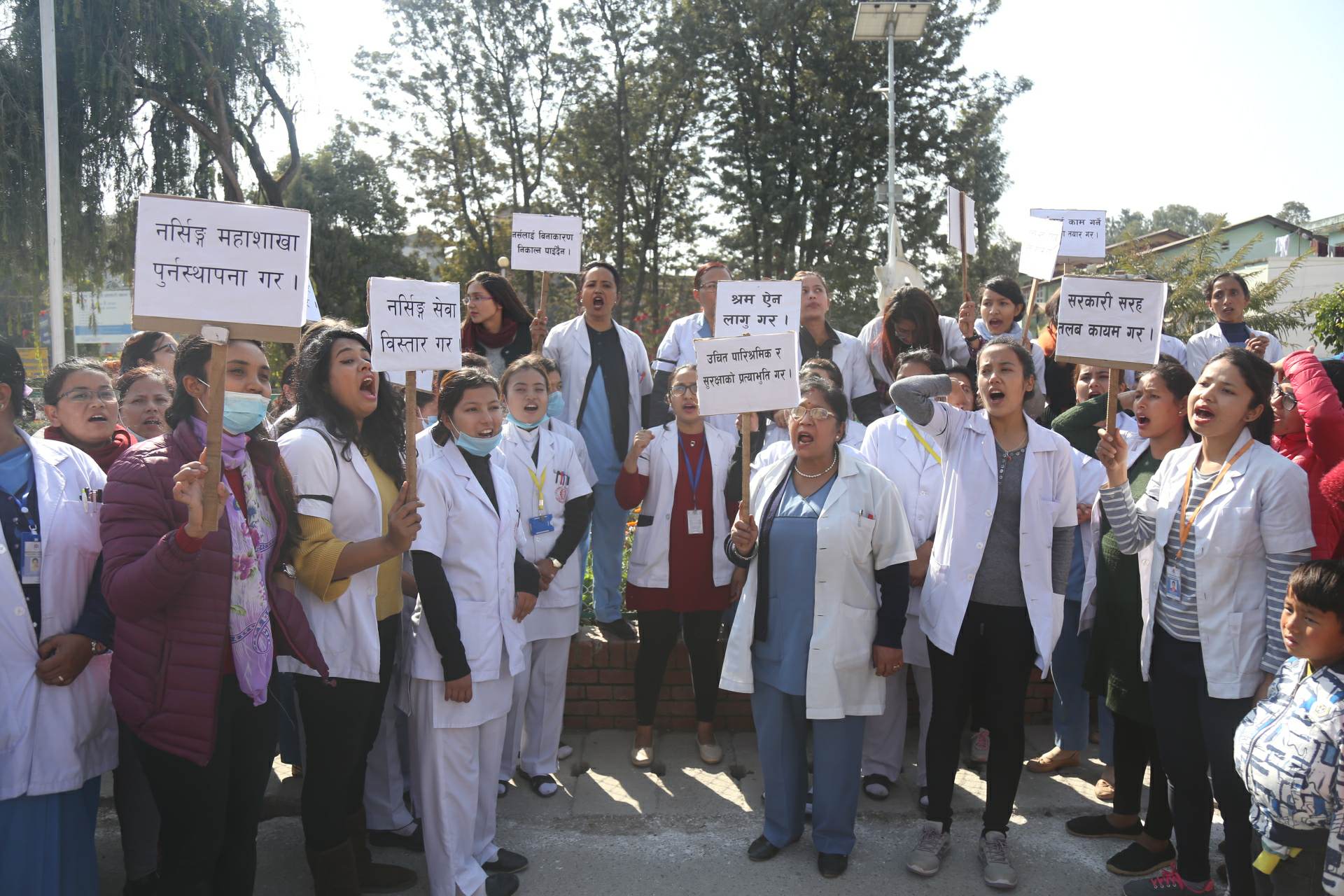 Meanwhile, Secretary at Ministry of Health Dr Pushpa Chaudhary has said that they will hold meeting with the agitating nurses and will fulfill their legitimate demands.
However, HOTC Director Dr Pukar Chandra Shrestha said, "We cannot reinstate the nurses who were relieved of their duty legally. As a result of the protest, patients receiving dialysis treatment have been affected the most."
Published: 16-01-2018 13:55