Snowfall affects life in mountainous districts of Karnali (With photos)
Surkhet
Feb 13, 2018-
Heavy snowfall since Monday morning continued to affect life in mountainous districts including Mugu, Dolpa, Humla, Jumla and Kalikot.
People's movements have been largely restricted, while vehicular movements on a long and short route came to a halt. Likewise, flights from and to the affected districts have been affected.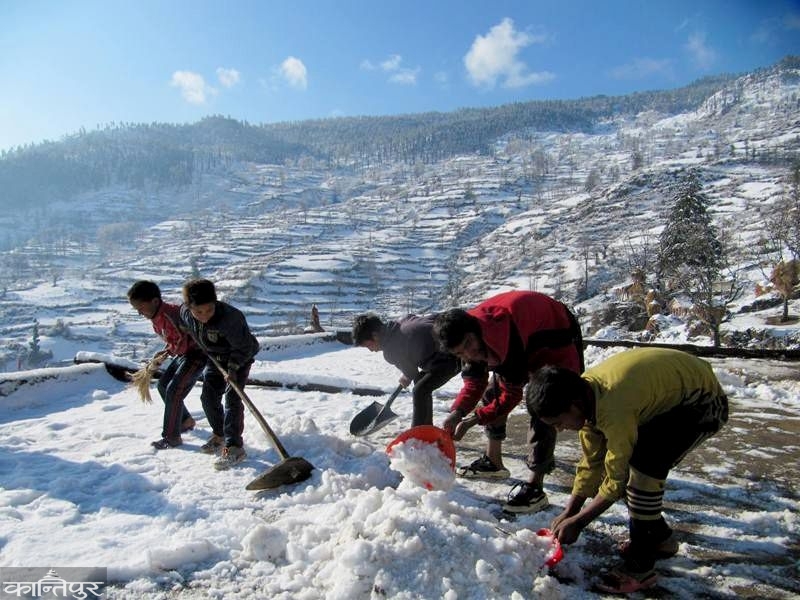 Snow started falling at 2 am on Monday and Khalanga in Jumla received half a feet snow, said Chief District Officer, Jumla Bishnu Poudel.
Snowfall occurs on the day of Maha Shivaratri every year, he added. The district recorded minus 6 degree today morning, according to the district weather field office, Jumla.
The snowfall will benefit farmers however. The district agricultural development office said the snowfall will help to irrigate crops grown by the farmers and to maintain temperature to plant apple saplings.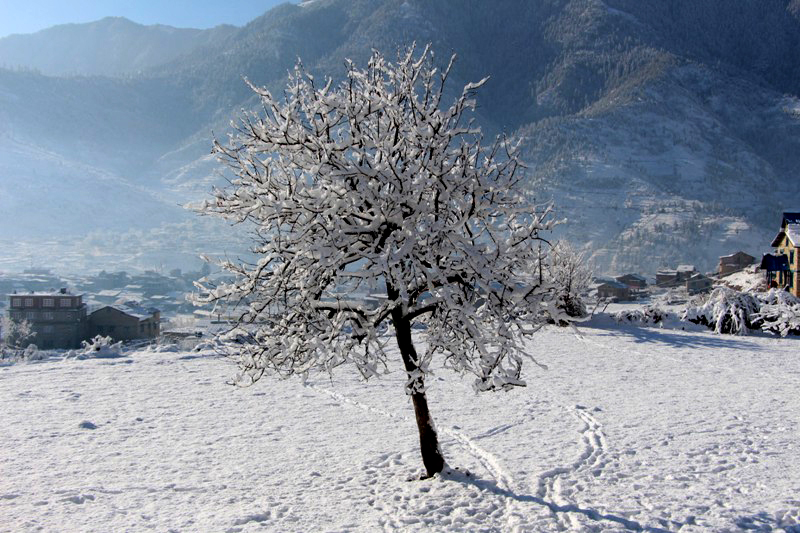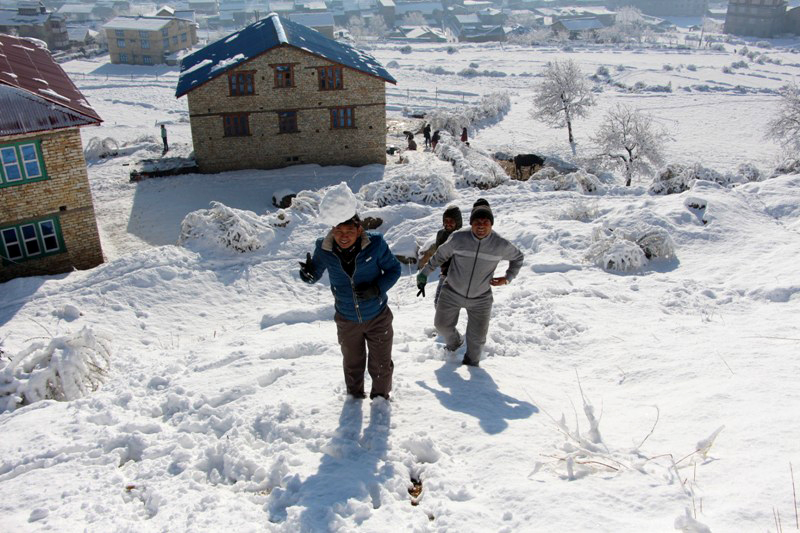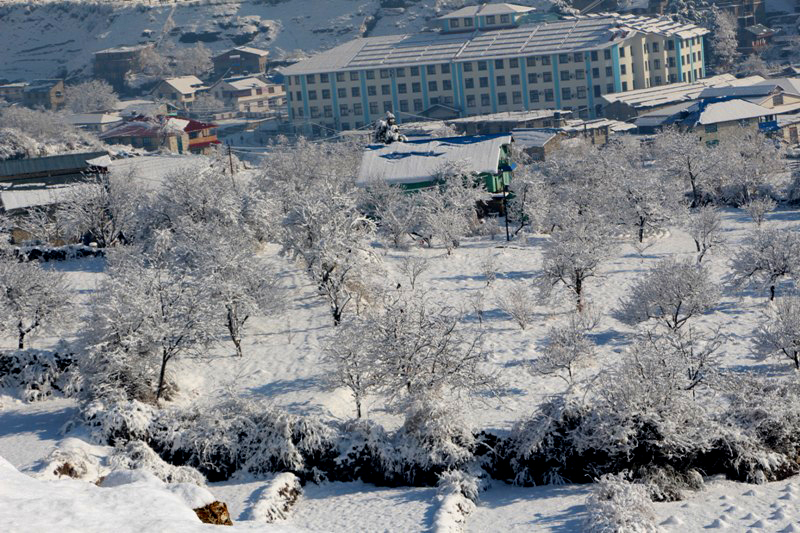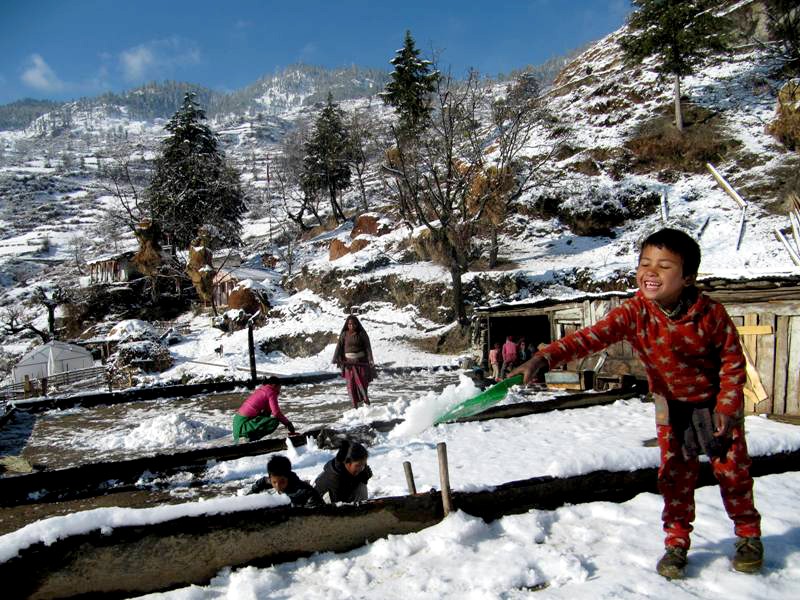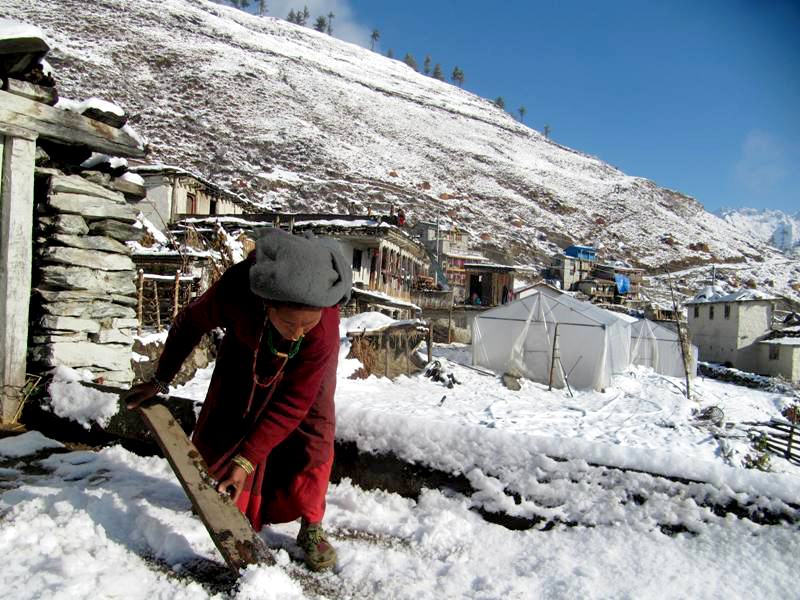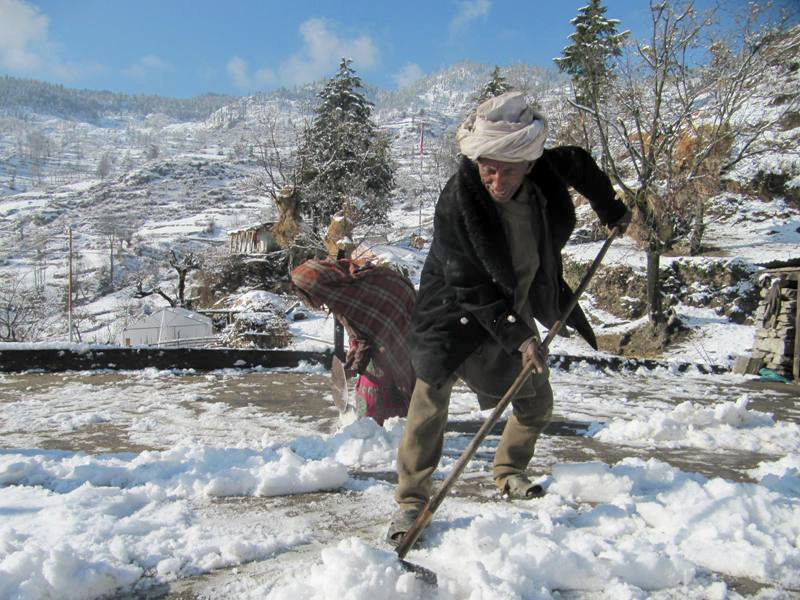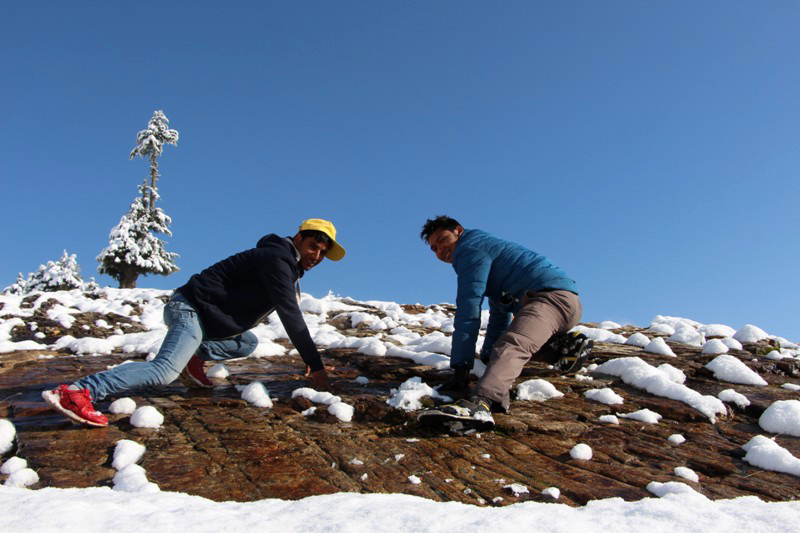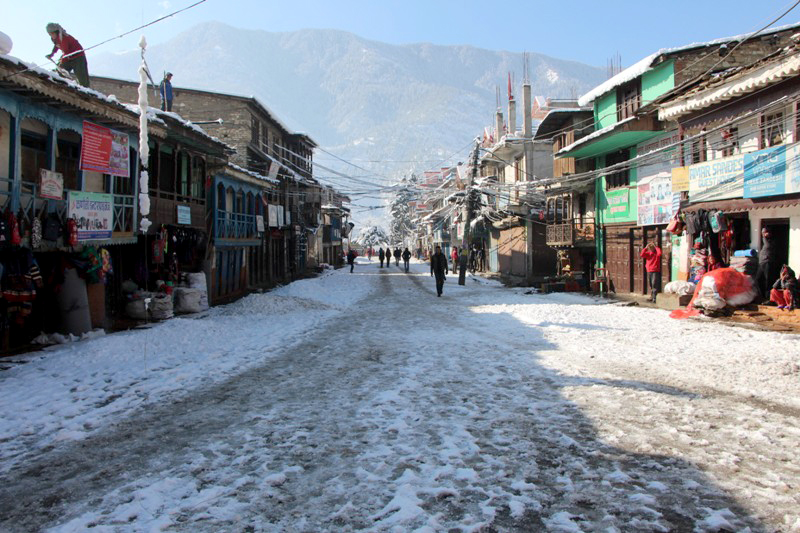 Published: 13-02-2018 14:01