General public bear brunt of protest by transportation cartel (Photo feature)
-
, Kathmandu
Apr 4, 2018-
Daily commuters were forced to bear the brunt after a syndicate of 11 transportation committees have halted services along the Kathmandu-Dhulikhel route in protest against Department of Transport Management's (DoTM) decision to grant route permit to Mayur Yatayat.
The cartel of 13 operators protesting the DoTM's have stopped their services since last Wednesday which has directly affected the general public.
Students, workers have been facing hard time getting to their respective destinations as a result of the protest being carried out by the transport syndicate.
Earlier, on Monday, Banepa residents and bus commuters united as one group and scattered a cartel of transporters that had planned to block traffic 9 am onwards on Araniko Highway for one hour demanding the DoTM scrap the route permit of Mayur Yatayat.
Photos by: Angad Dhakal/ Hemanta Shrestha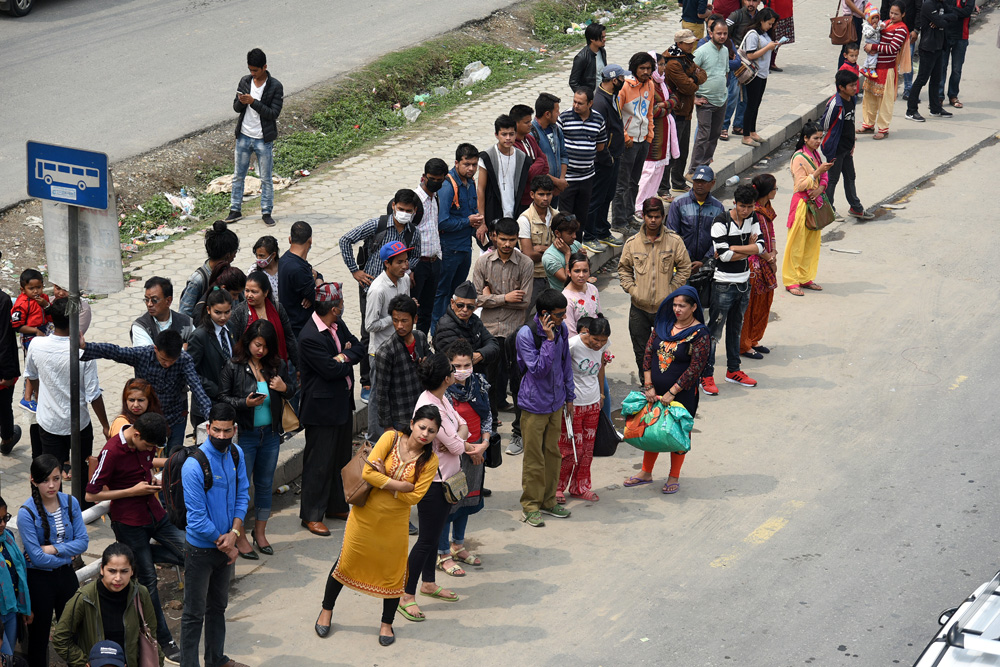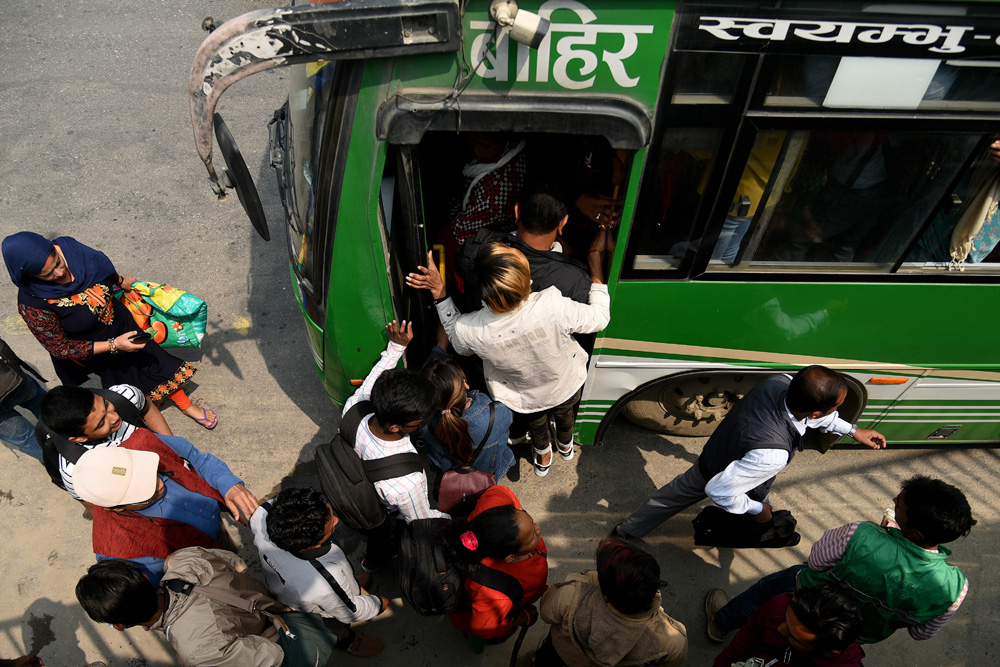 On March 15, the department issued route permit to Mayur Yatayat to operate its 24 buses from Kalanki to Banepa. On Saturday, the DOTM published a notice that it would take stringent action against transporters who resisted the government's decision to break the transport syndicate.
Mayur Yatayat has started free transport facility for elderly people above age 70. It offers separate seats for women and pregnant women. It also gives 50 percent discount on bus fare, for differently able people.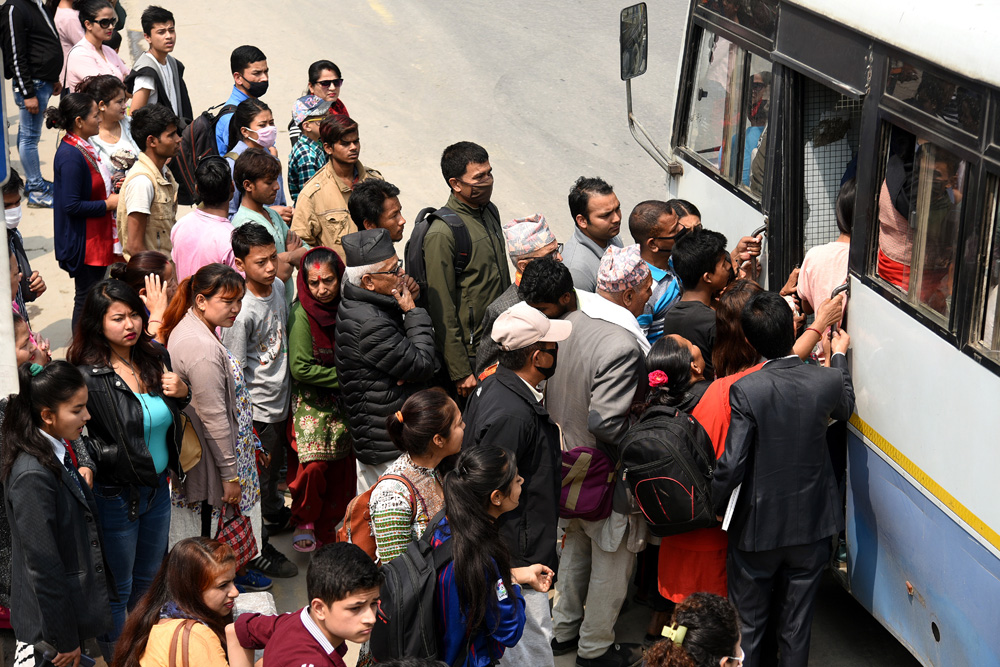 The Yatayat currently operates 14 buses with 42 seats and remaining with 37 seats with video monitor that has live feed from CCTV digital cameras for security.
Meanwhile, the government has said it will take action against the syndicate. The Home Ministry on Monday directed the traffic police to keep a record of transport operators who obstruct free services offered by Mayur Yatayat.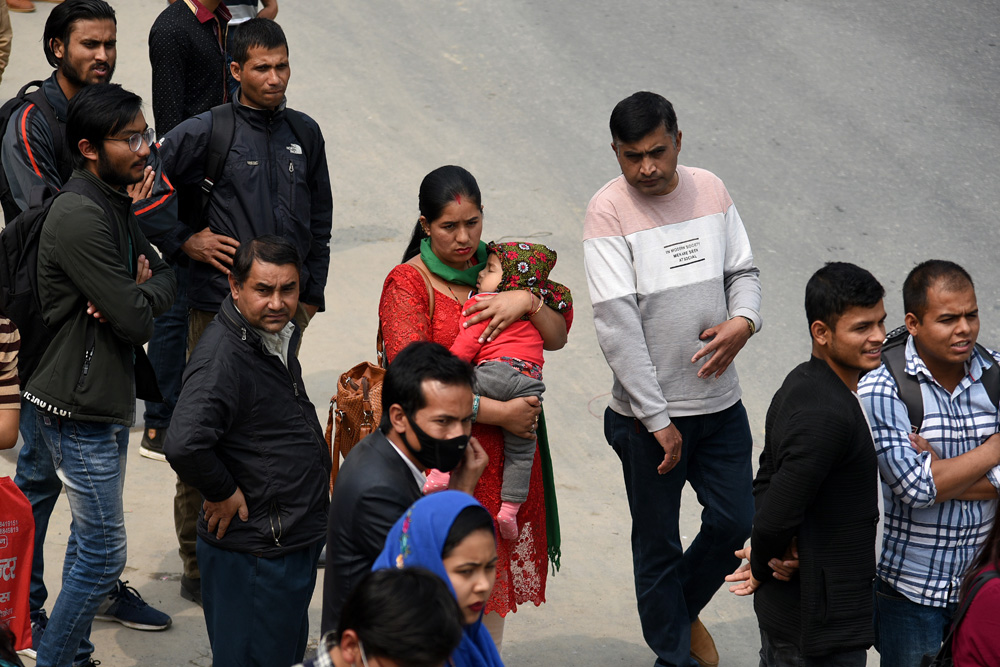 Minister for Physical Infrastructure and Transport Raghubir Mahaseth on Monday directed the DoTM not to go back on its earlier decision. He assured the ministry's support to DoTM.
Earlier Prime Minister KP Sharma Oli had directed the Transport Ministry and DoTM not to bow before the syndicate and take stringent action against it.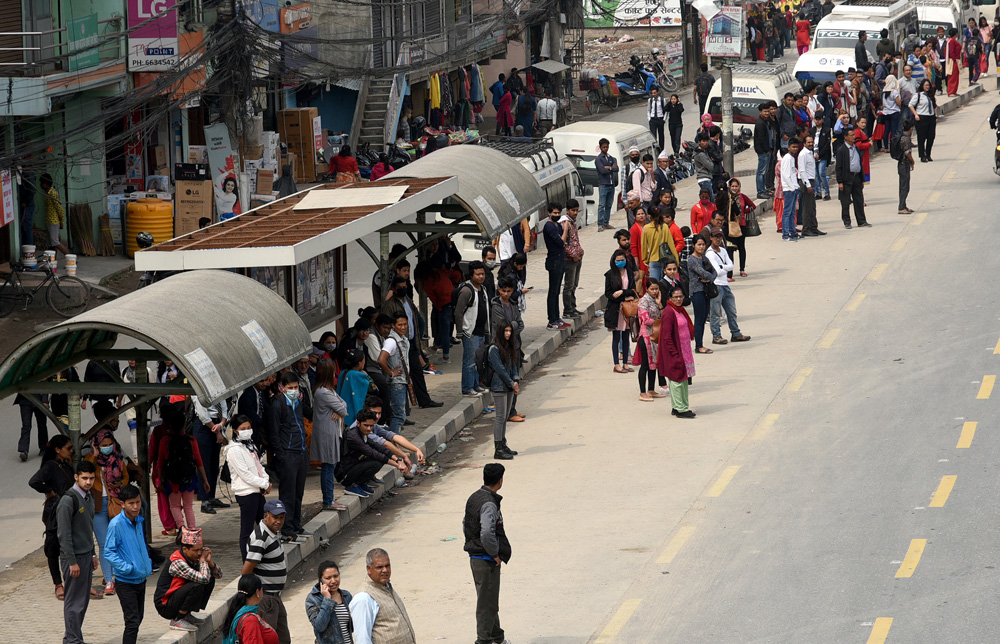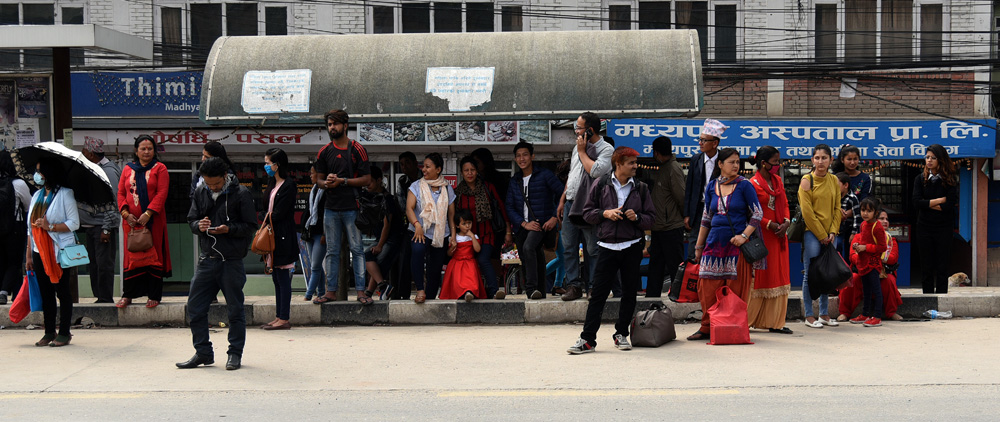 Published: 04-04-2018 13:24
Next Story