Tributes pour in for deceased neurosurgeon Devkota
-
, Kathmandu
Jun 19, 2018-
The mortal remains of neurosurgeon Dr Upendra Devkota has been kept at Bansbari-based Neuro Hospital for final respects.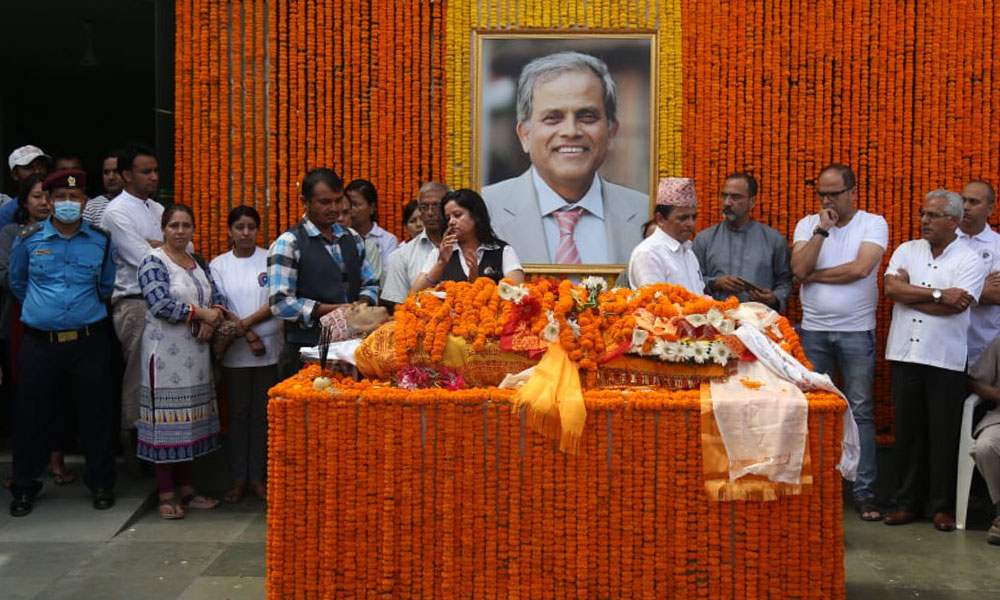 Hundreds of well-wishers reached the hospital to pay their tribute to Devkota. The National Institute of Neurological and Allied Sciences, also known as Neuro Hospital, was founded by Devkota.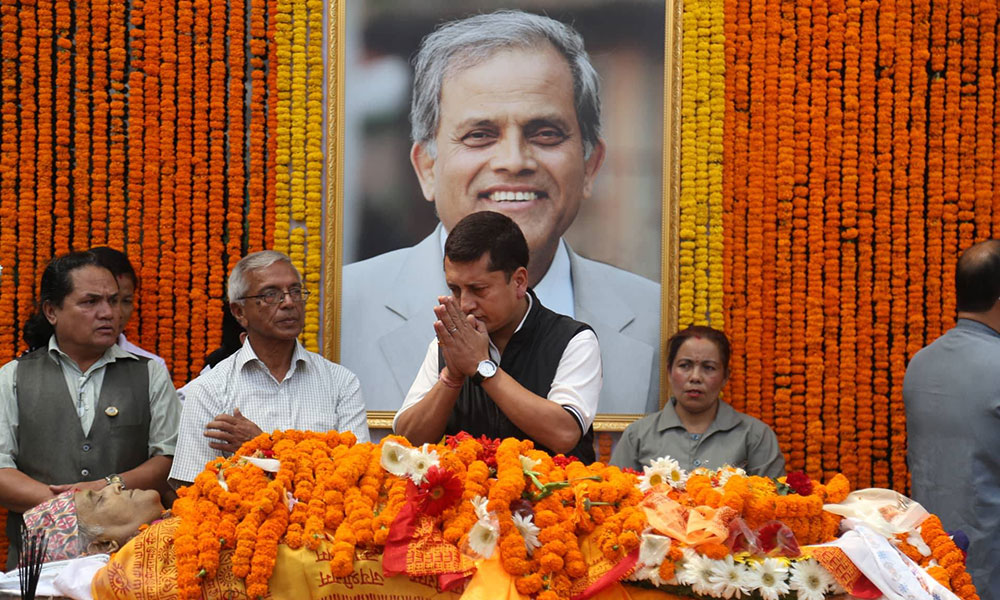 Devkota, 65, had been undergoing treatment for gall bladder cancer. He had returned to Nepal on May 29 after six of treatment at a hospital in the United Kingdom. Devkota had insisted that he would spend the rest of his life in his country.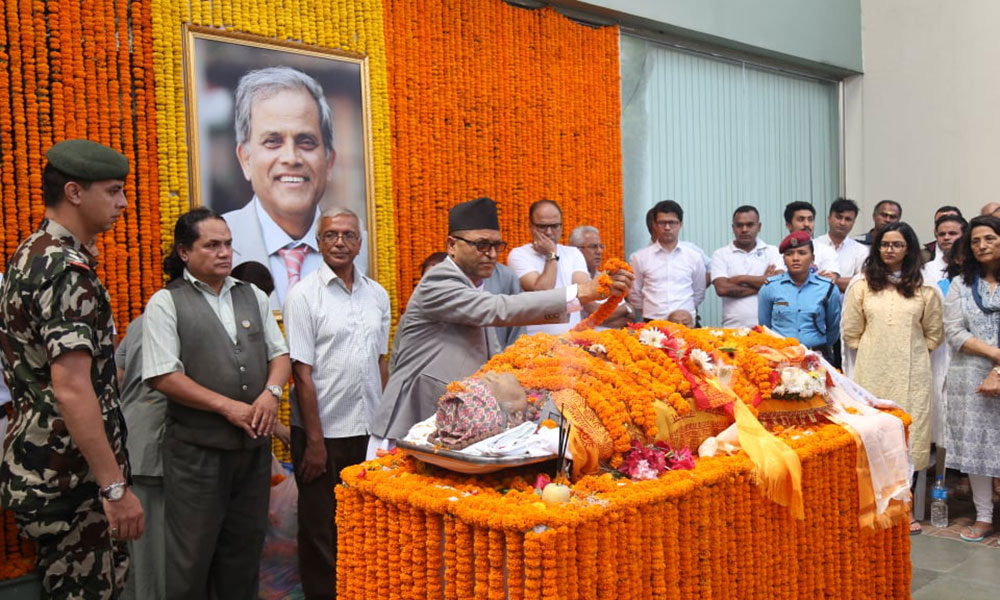 Hospital sources said he will be created in the electric crematorium at Pashupati Aryaghat today.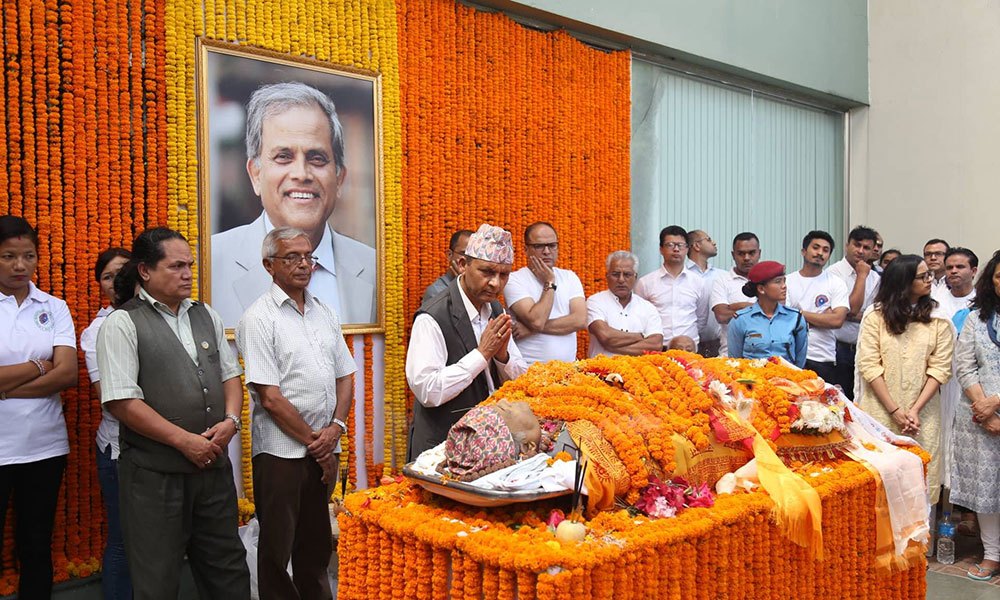 He is survived by his wife Dr Madhu Dixit Devkota and three daughters Medha, Basudha and Manjari.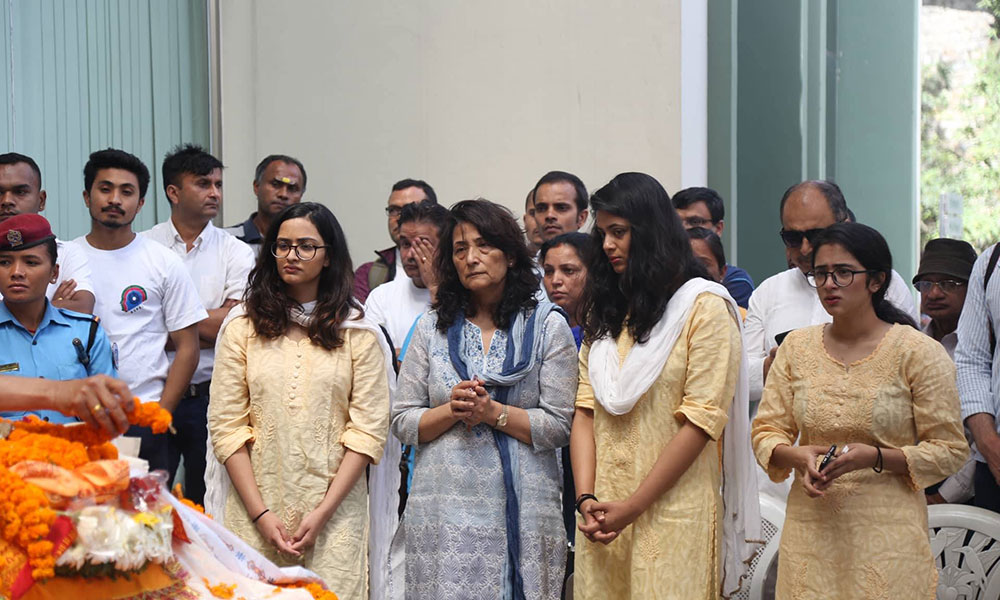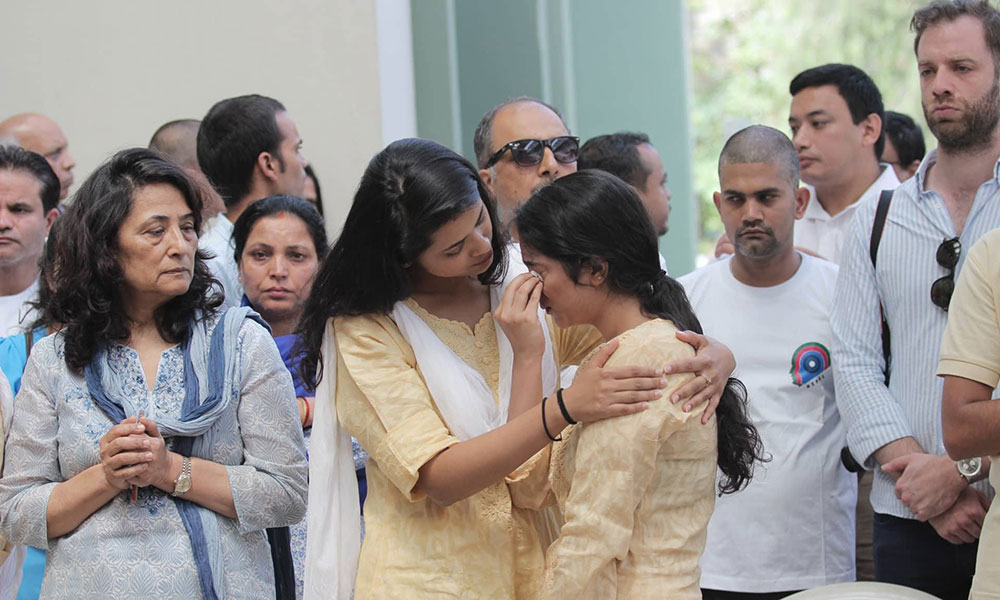 Published: 19-06-2018 12:28