Nurses stage symbolic protest against rape, murder of Nirmala Panta (In photos)
-
, Kathmandu
Oct 8, 2018-
Photos by: Angad Dhakal
Youth Nurse Federation, Nepal on Monday organised a protest programme at Maitighar Mandala in the Capital demanding justice for Nirmala Panta, who was raped and murdered in Kanchanpur.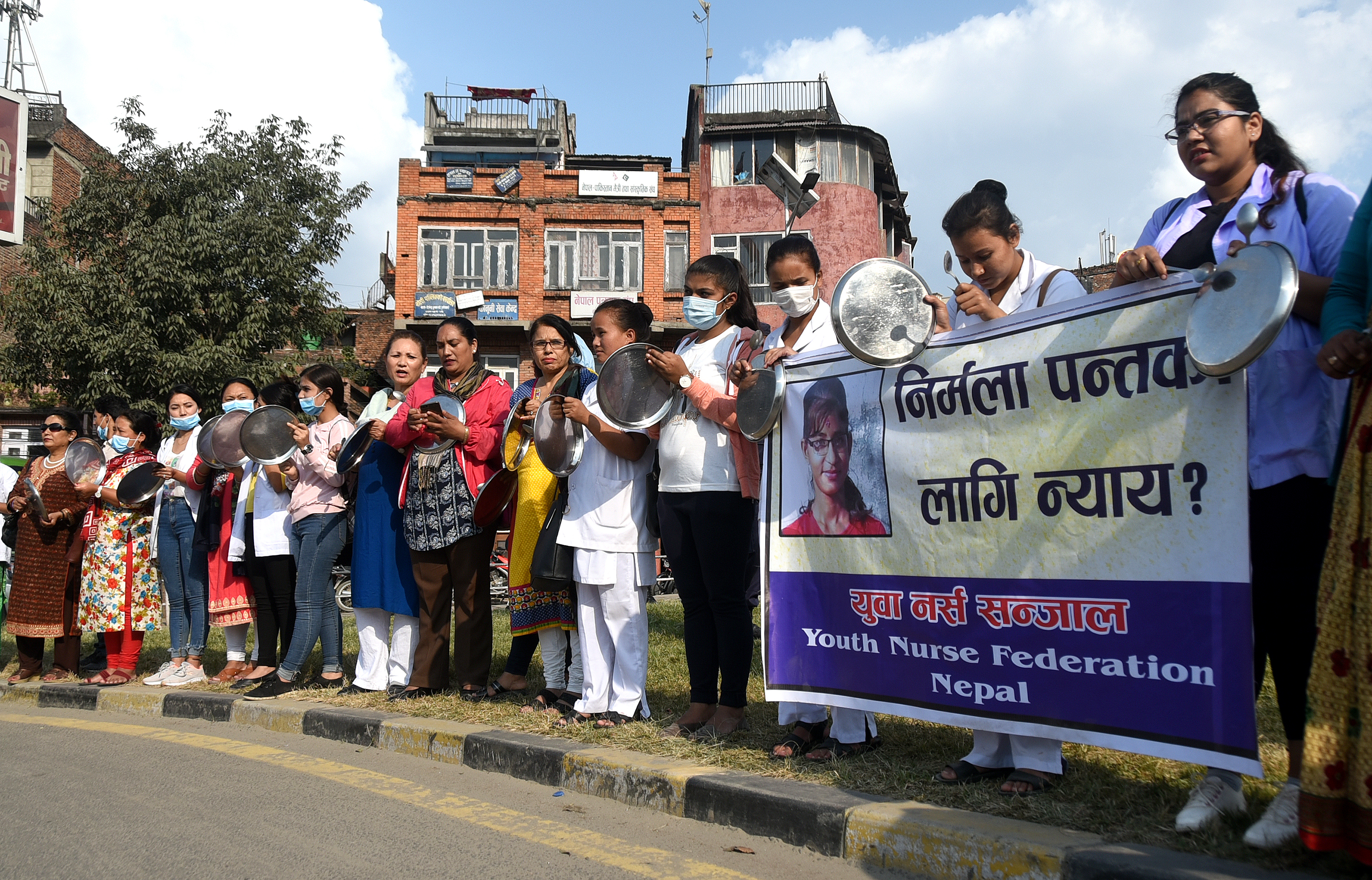 The members of the federation staged a symbolic protest by beating plates as they chanted slogans demanding action against culprit(s) of the crime.
The protesters also vented their anger against government's suppression of the peaceful protests against the incident. One person had died and a dozen others were injured when police used force to curb demonstrations in Mahendranagar in August.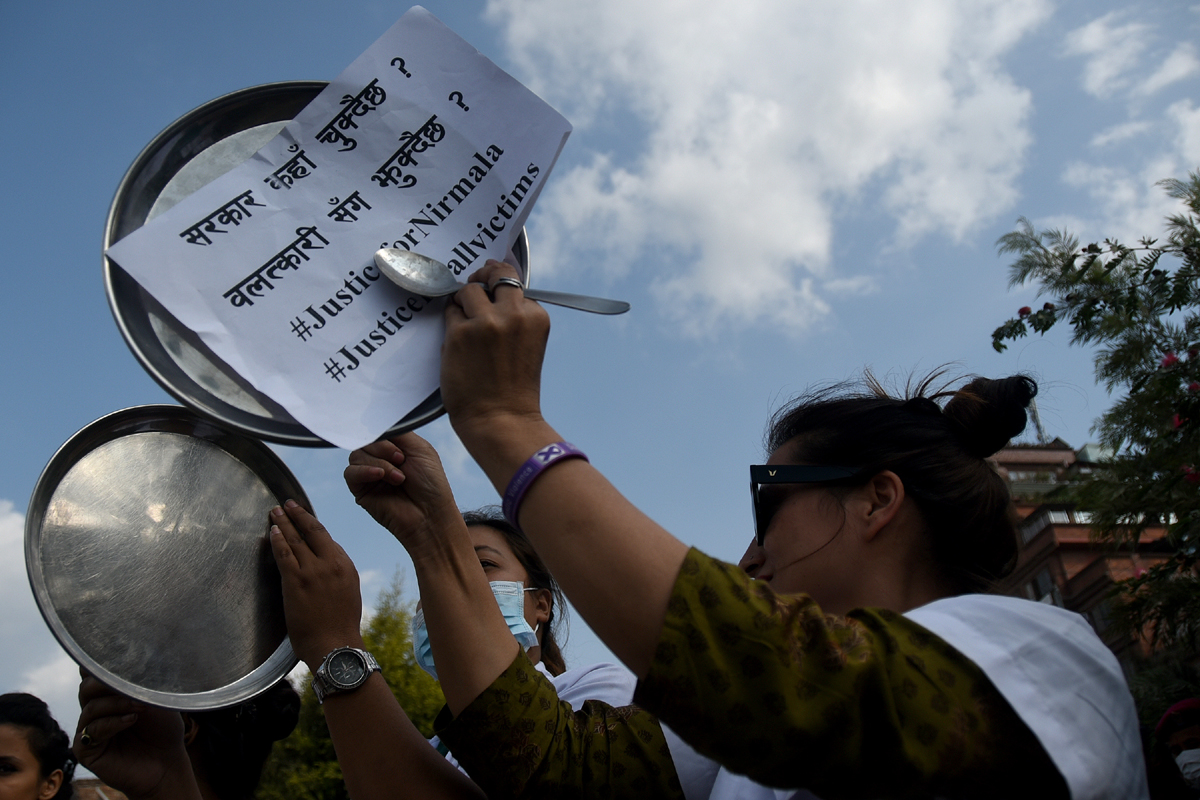 "It's shameful that even though the head of state is a woman, the number of rape cases against women are increasing every day and the culprits are left free," said Gita Baral, a nurse who came from Pokhara to take part in the protest.
The protesters were holding the ply cards that read, 'why the government is asleep?', 'How long does it take to find the culprit?', 'Punish the culprits' , 'Justice for Nirmala.'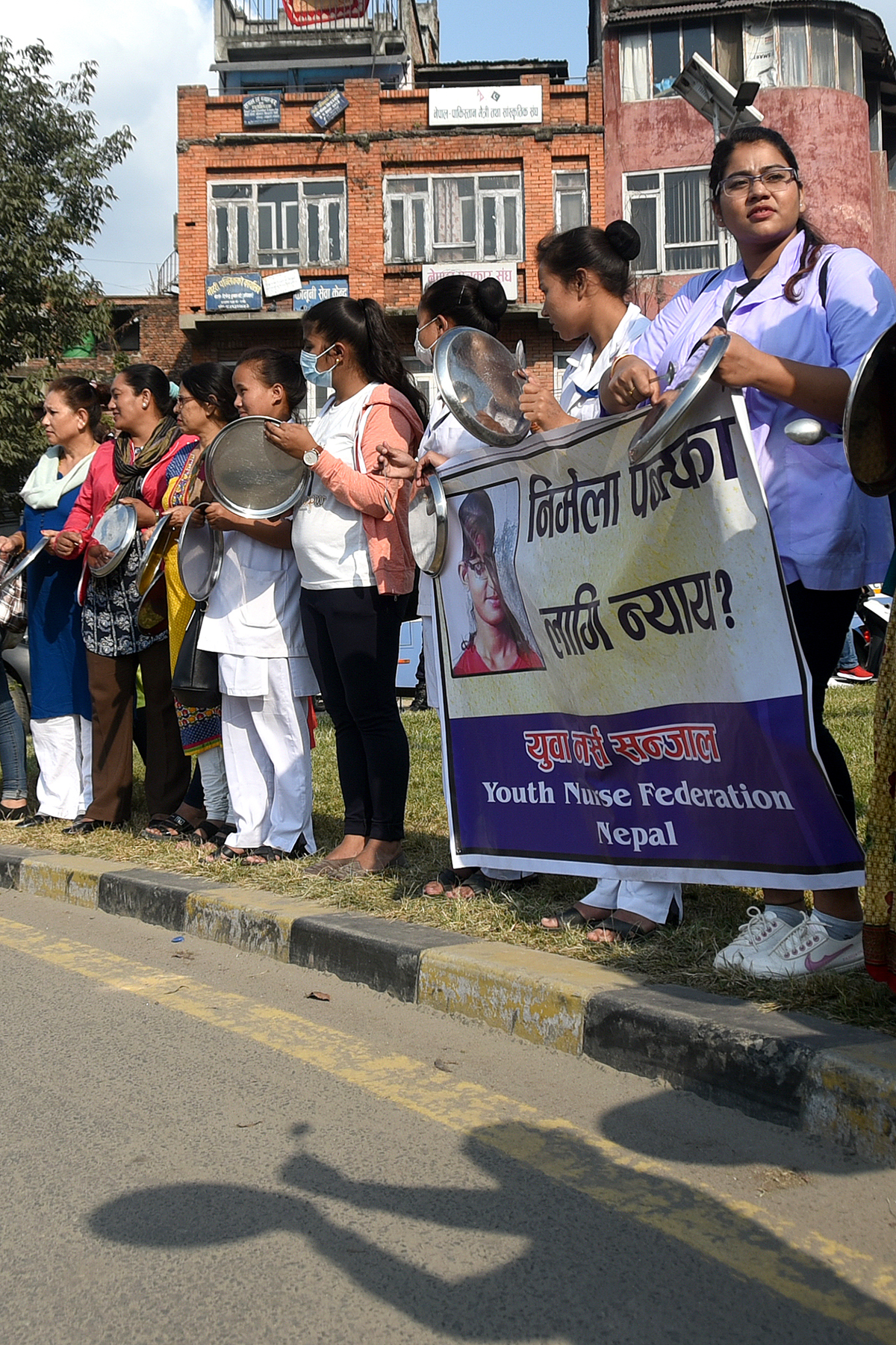 Body of Nirmala was found on a sugarcane field in Bhimdutta Municipality of Kanchanpur on July 27, a day after she was reported missing.
Post-mortem report showed that the teenager had been raped and strangulated to death.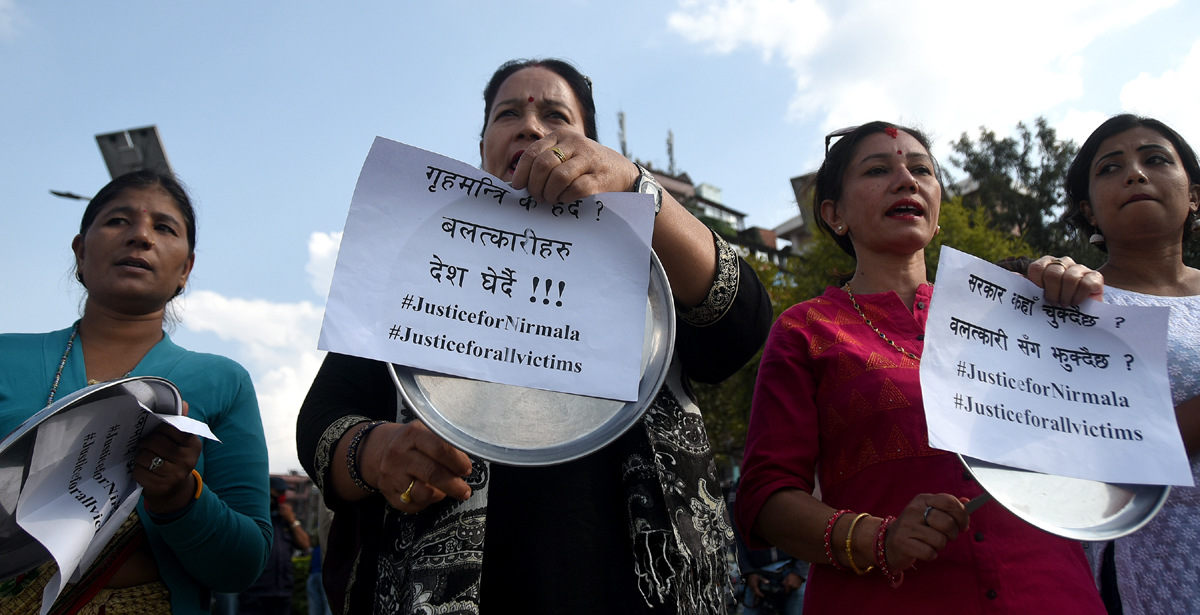 Published: 08-10-2018 17:39