Sajha Yatayat launches electric bus in Kathmandu
-
, Kathmandu
Oct 23, 2018-
Sajha Yatayat launched test operation of electric buses in Kathmandu on Tuesday.
Prime Minister KP Sharma Oli inaugurated the electric bus. He also rode the bus from Sajha's office in Pulchowk to his office in Singha Durbar.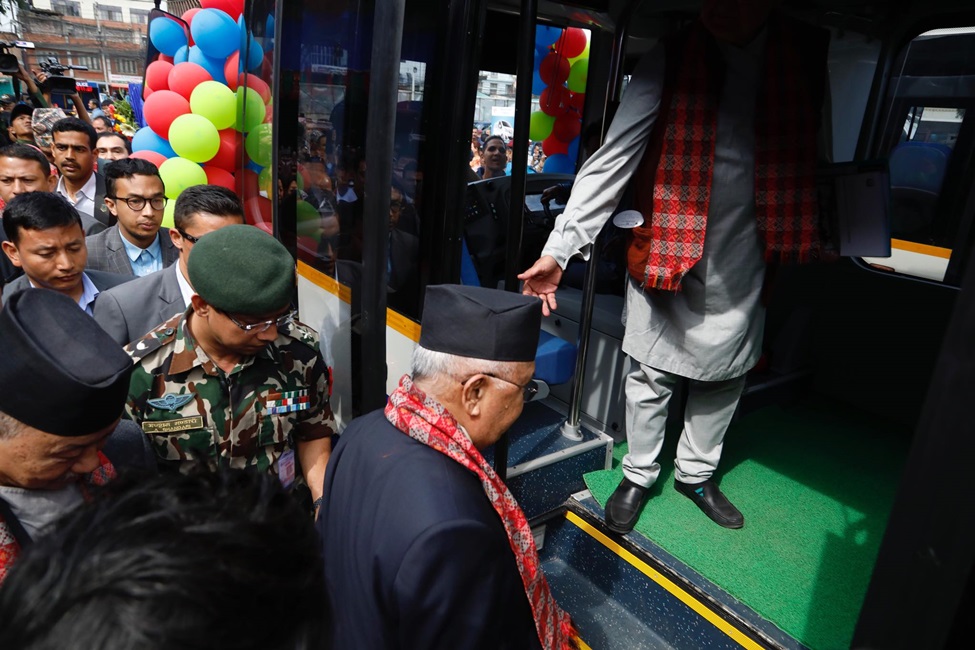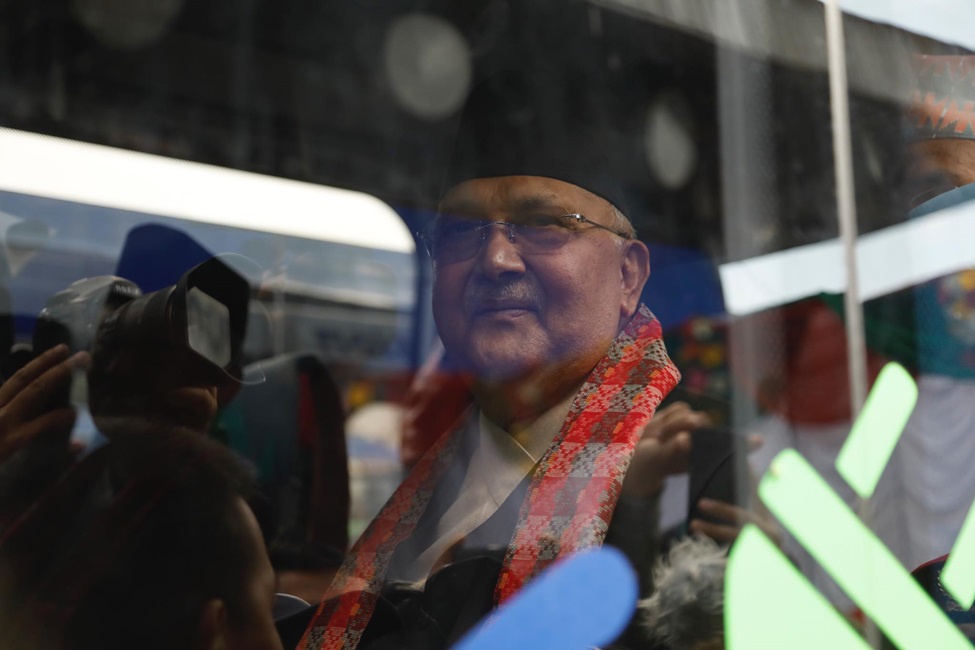 Sajha Yatayat Chairperson Kanak Mani Dixit said the buses were to be operated in Lumbini but will instead run on Kathmandu roads without potholes until the Gautam Buddha International airport was completed in Bhairahawa.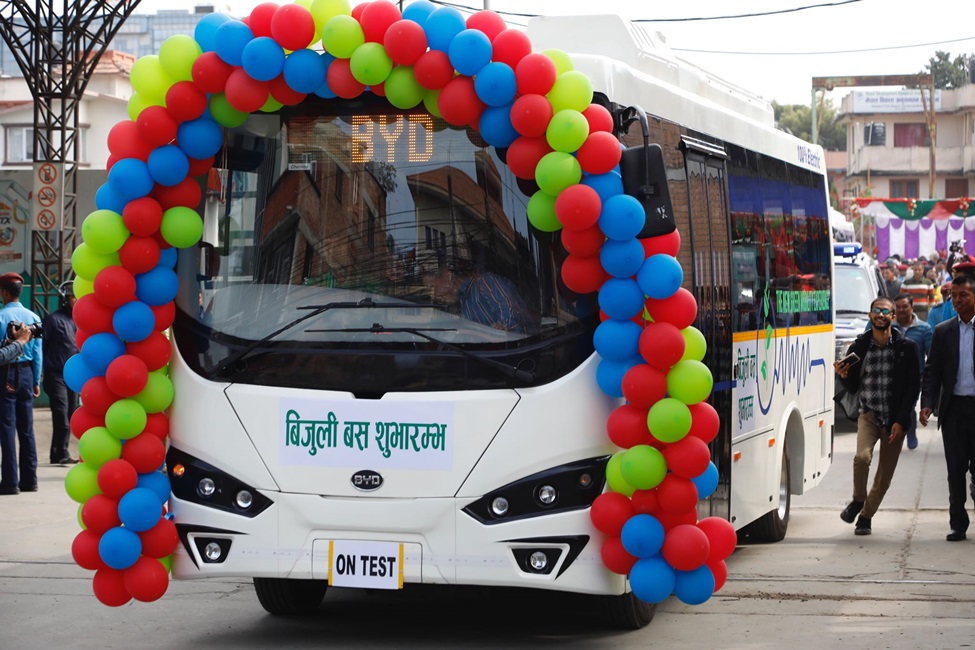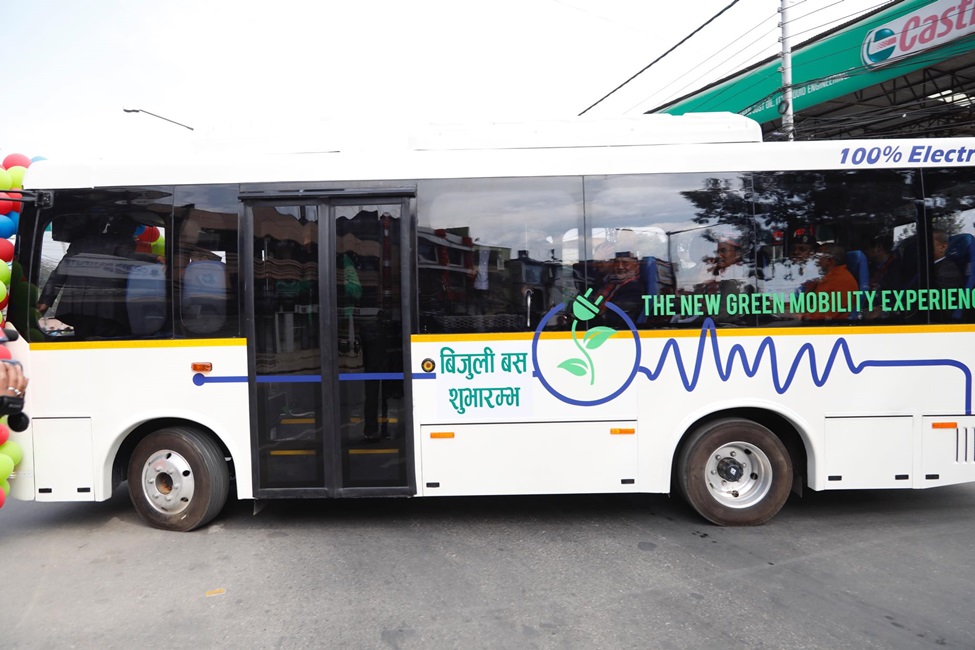 The bus has 19 seats and can accommodate 35 passengers.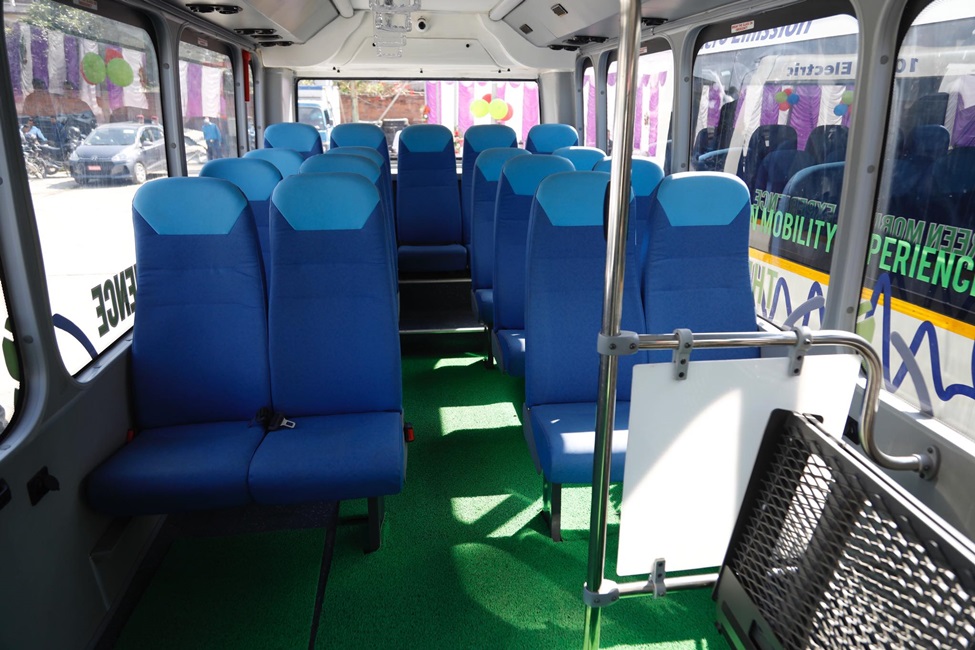 Purchased with a Chinese company at Rs 20 million rupees each, two buses have already been brought to Kathmandu while three others are in process for arriving.
Published: 23-10-2018 13:05
Next Story