Locals protest against construction of dry port in Chobhar (In photos)
-
, Kathmandu
Jan 17, 2019-
Photos by: Elite Joshi
Locals on Thursday organised a protest against the government plan to establish a dry port in Chobhar of Kirtipur Municipality, Kathmandu.
Police arrested the demonstrators who were chanting slogans against the government and Prime Minister KP Sharma Oli when the latter reached the proposed dry port site for the foundation laying ceremony.
The government, in an effort to ease the supply of goods inside Kathmandu Valley, had planned to construct a dry port at Chobhar. The dry port is being constructed in 11.77 hectare land allocated by Himal Cement Factory in Chovar at an estimated cost of 1.48 billion Rupees.
However, the locals in the area have been against the government move, arguing that the construction of a dry port would degrade the natural beauty of the area and hamper in performing various religious rituals.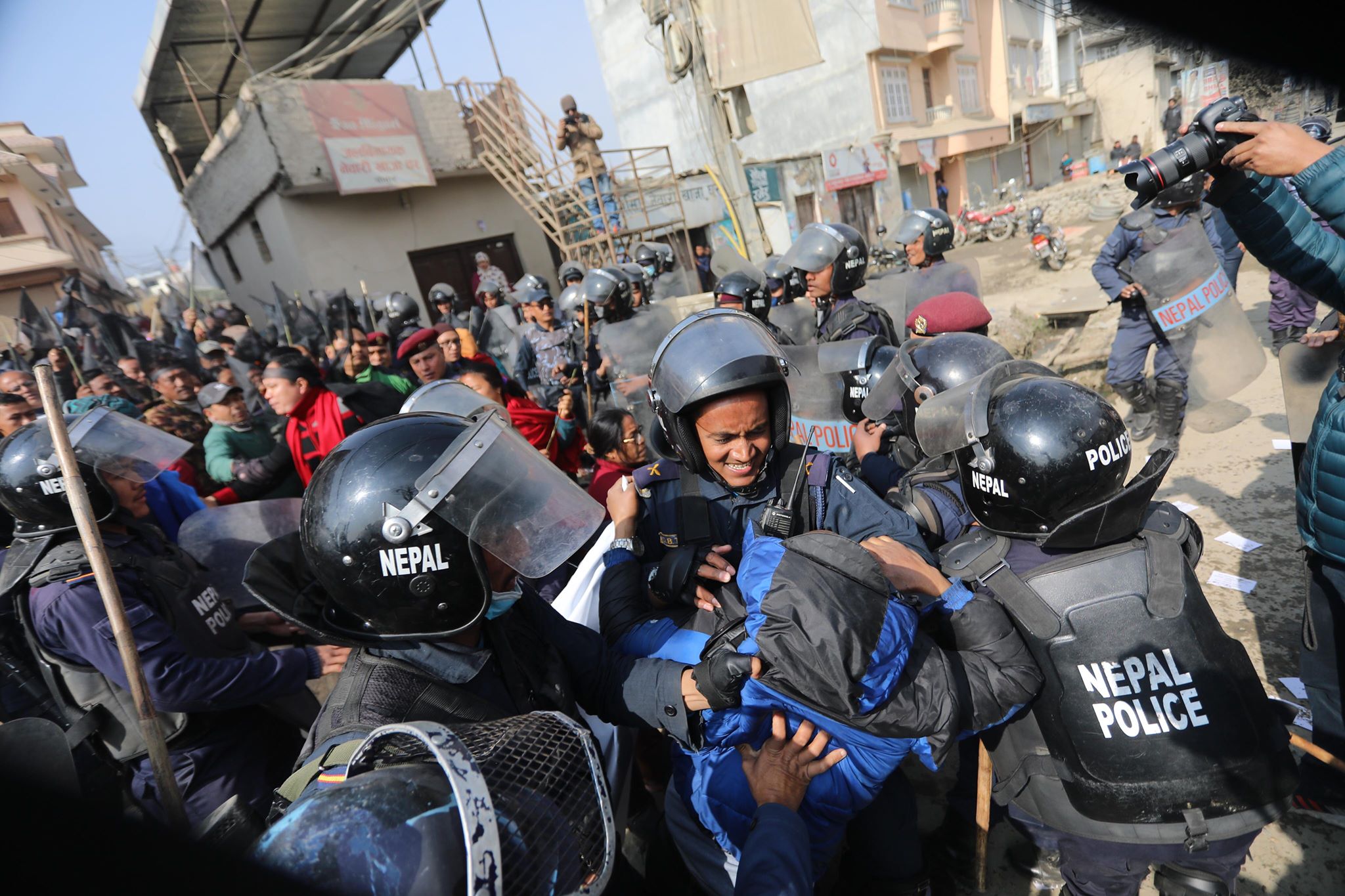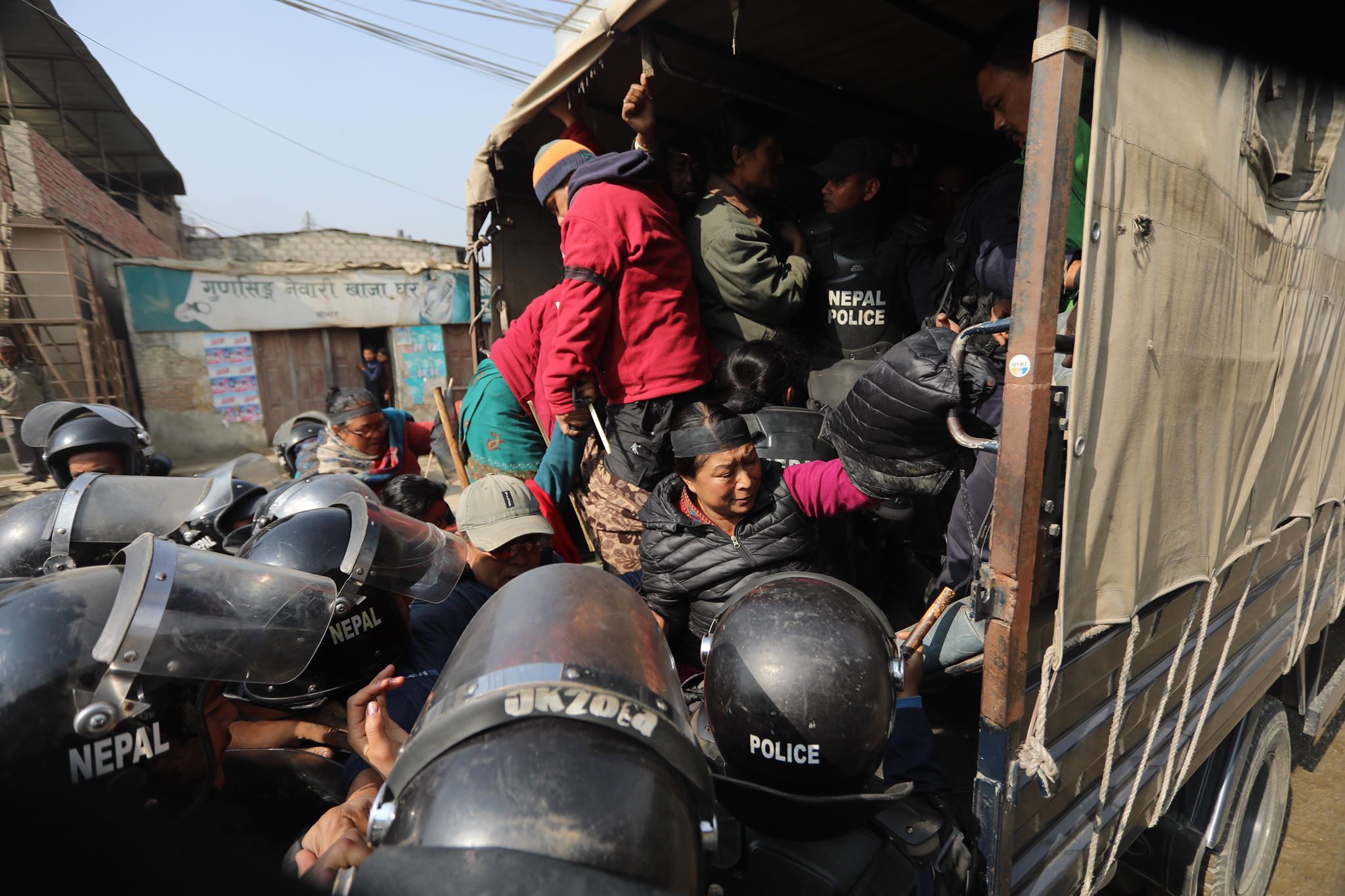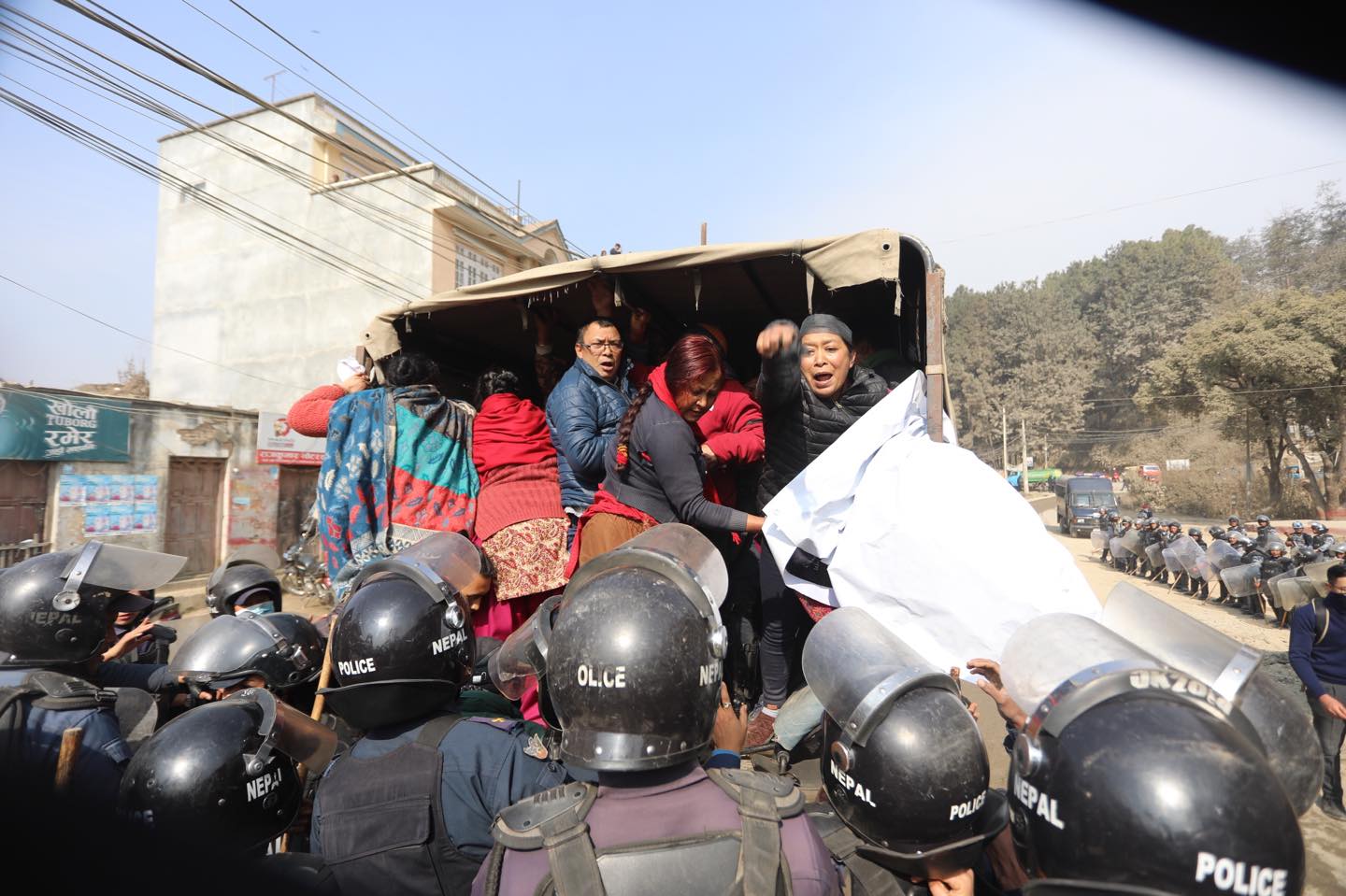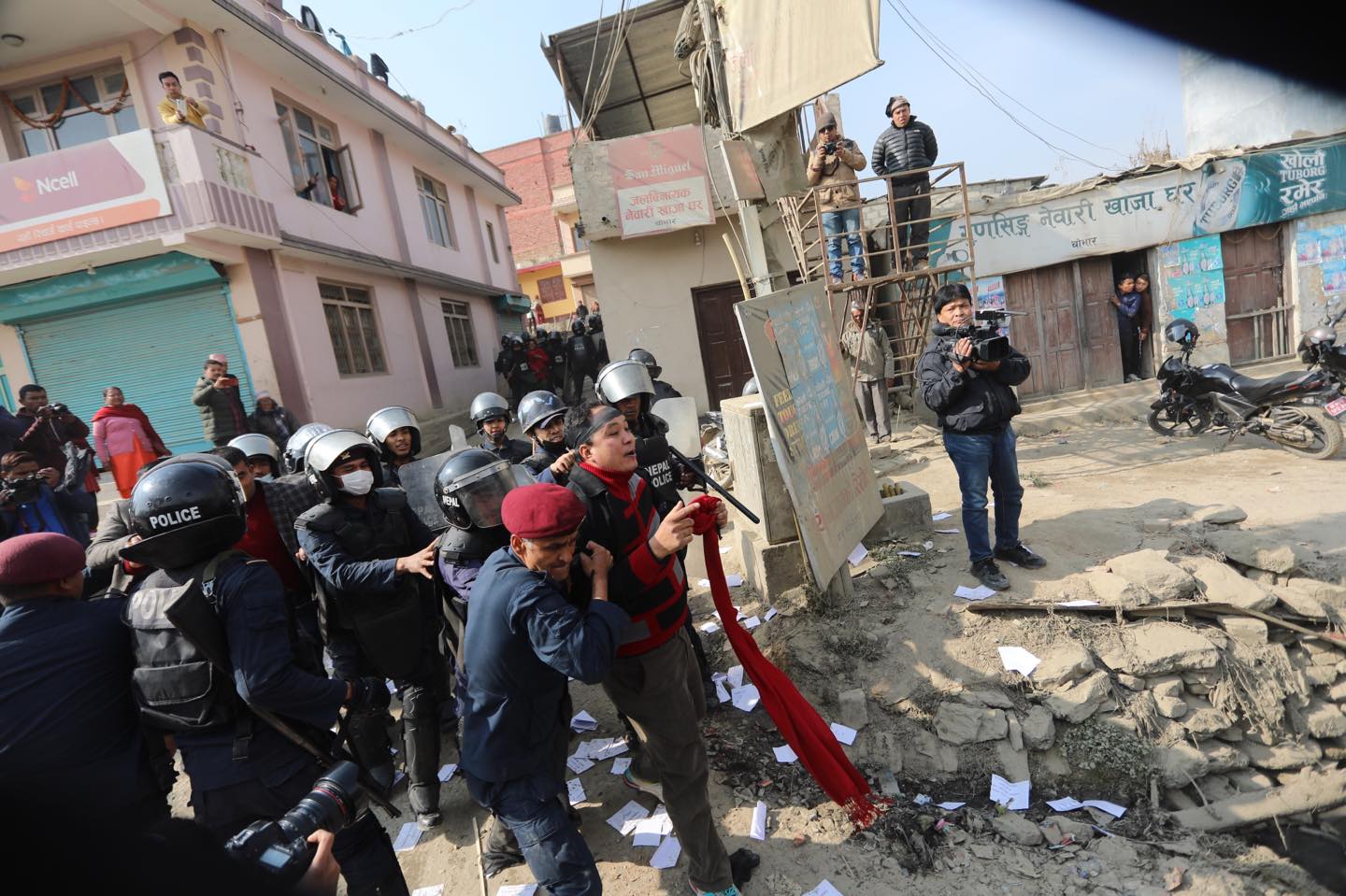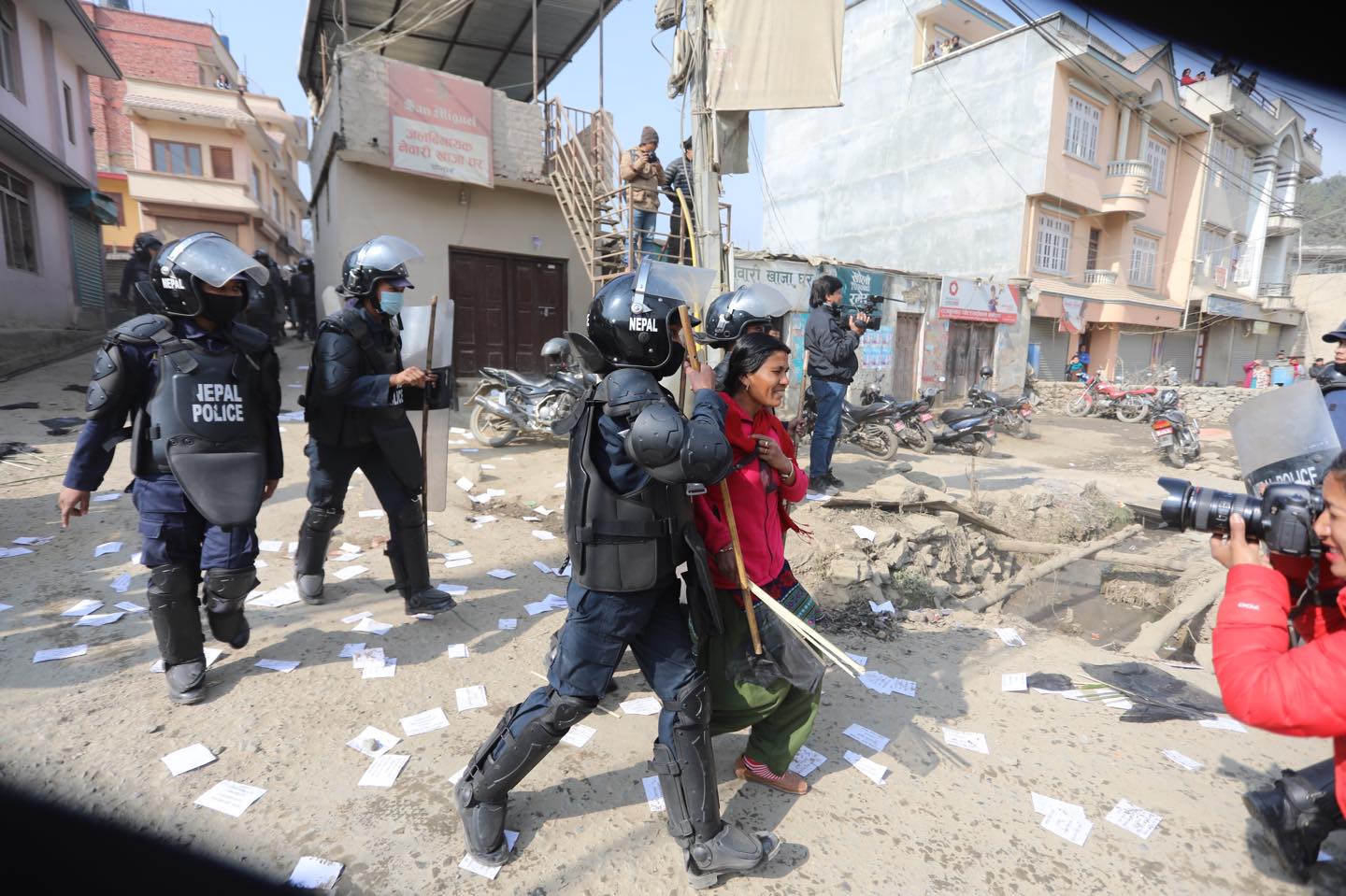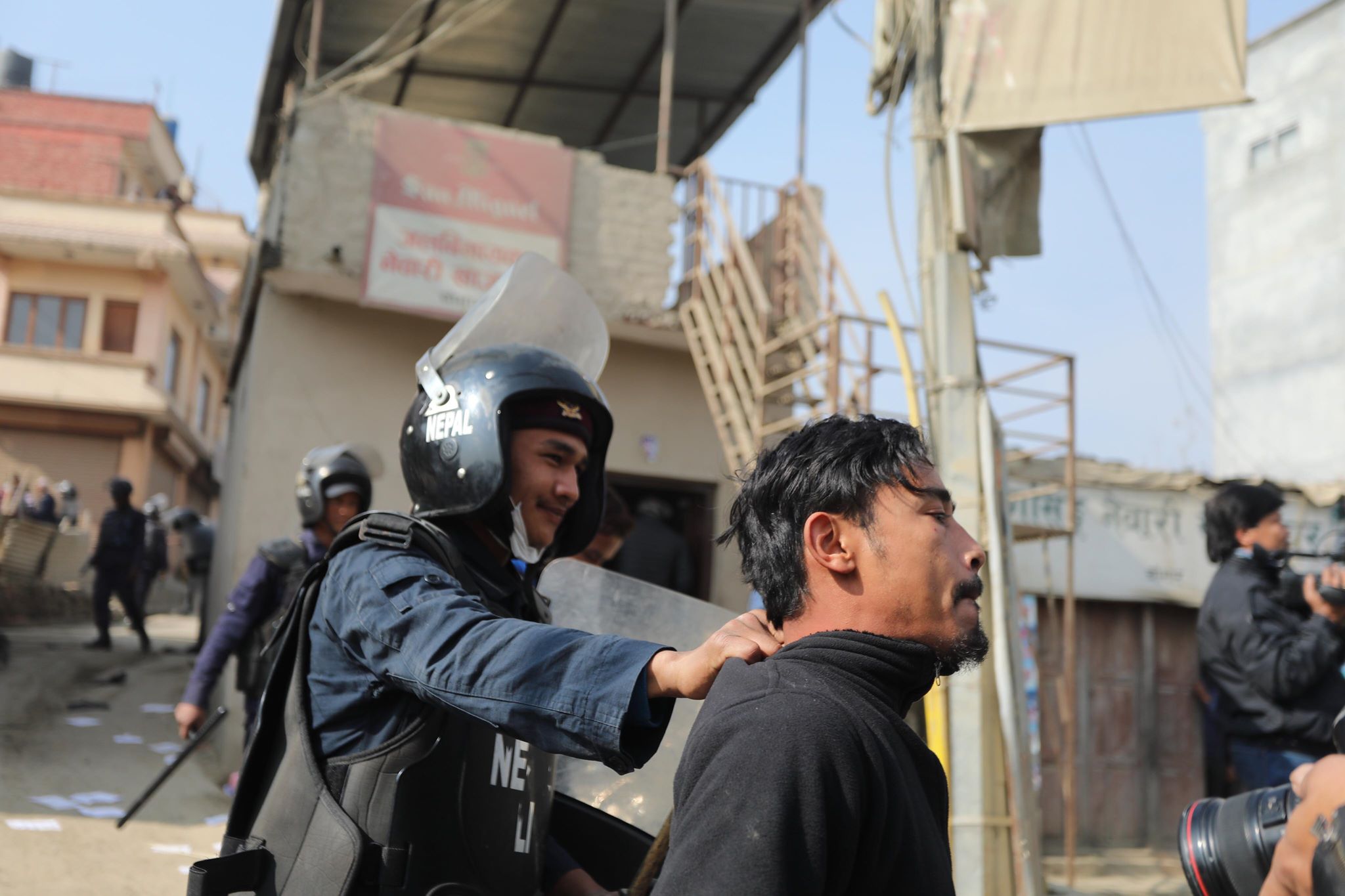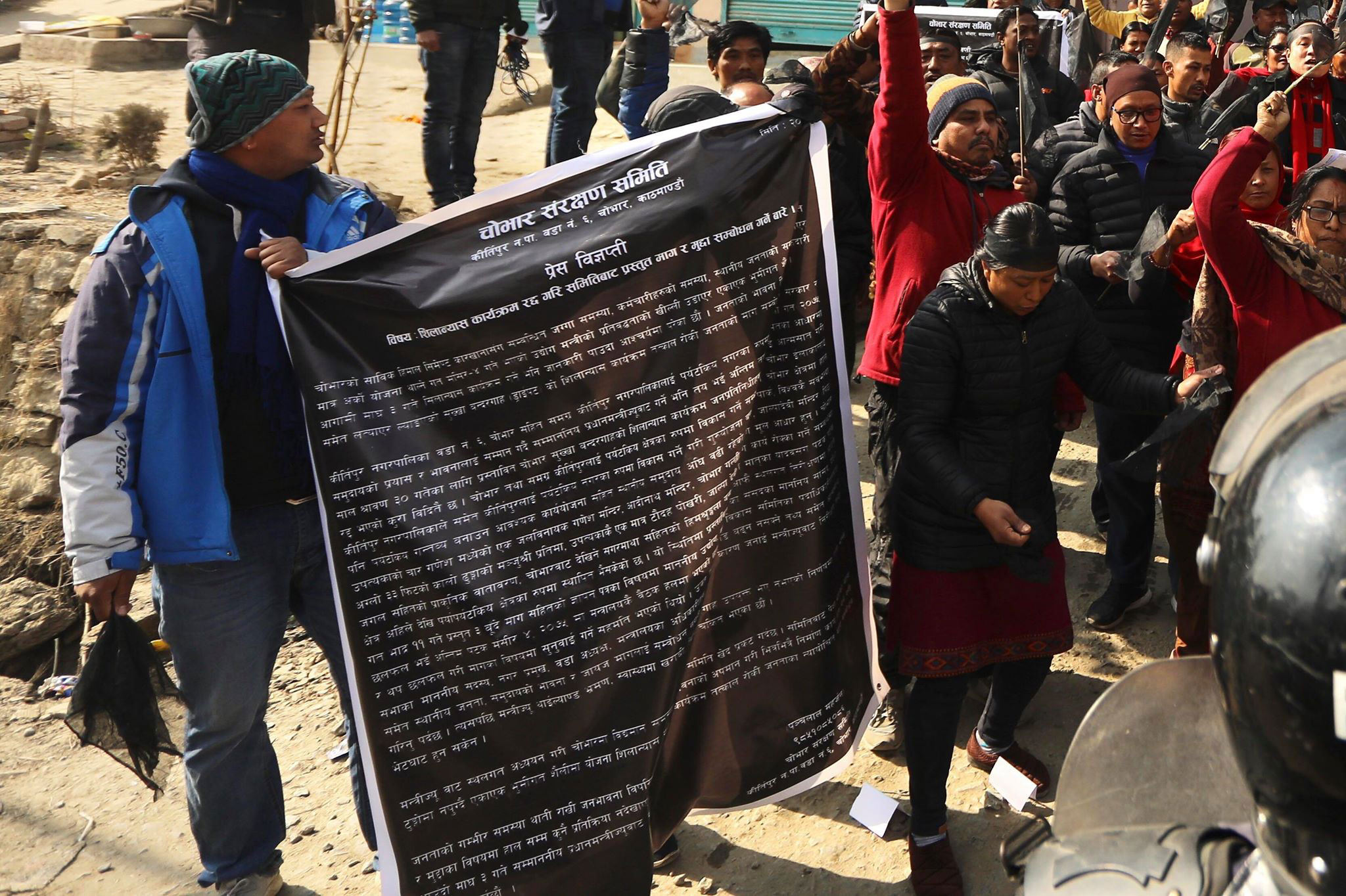 Published: 17-01-2019 13:54